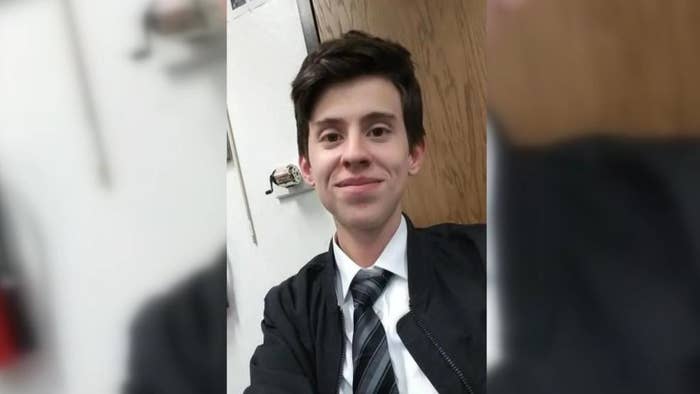 A Nevada high school student who was suspended last week after he called a congressman's office and told an aide that lawmakers should "get off their fucking asses" and act on gun control will have his punishment lifted.

The Washoe County School District in Nevada made the decision Friday, four days after the American Civil Liberties Union sent a letter demanding the disciplinary action against the 17-year-old junior be overturned.

District officials, in a statement, said it would withdraw the suspension rather than risk or be involved in "expensive and protracted litigation."
Though officials were reversing their decision, the district stood by their action to punish the teenager, arguing that the phone call occurred on the grounds of Robert McQueen High School and provoked other students to yell and curse at students.
Noah Christiansen was one of thousands of students who took part in walkouts across the country on March 14 demanding gun control legislation after a mass shooting left 17 students and faculty dead at Marjory Stoneman Douglas High School in Florida.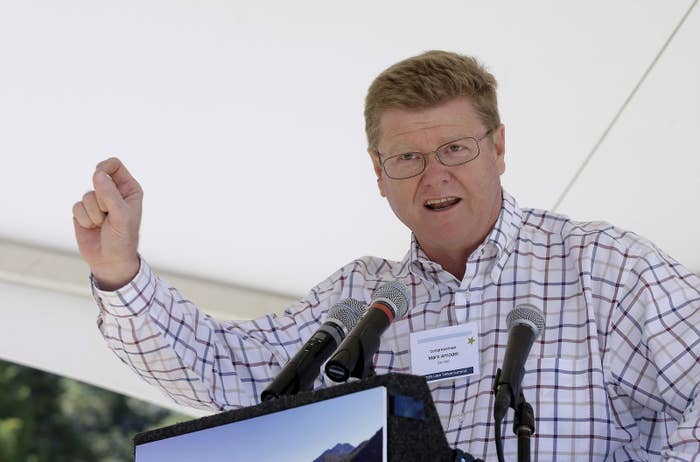 According to the ACLU, Noah and dozens of his classmates called their representatives.
Noah called Rep. Mark Amodei's office and asked for lawmakers to "get off their fucking asses," while speaking to one of the congressman's aides.
A staffer from Amodei's office called the school later that day and described the conversation with Noah as "offensive," in an act that the ACLU called "unconstitutional retaliation."
Noah was suspended for two days for "disrespectful behavior/language."
"Being yelled at for calling my representative and trying to create change in the world is one of the worst feelings I've ever experienced," Noah said in a statement from the ACLU.
Noah couldn't immediately be reached for comment Friday night.
In their statement, the ACLU noted that Noah had never been assigned detention, was a part of the school's student body government as secretary/treasurer, was a member of the debate team, and was "a model student."
The ACLU also contacted Amodei's office, saying they were "deeply disturbed that your office moved to restrict the First Amendment rights of one of your own constituents."
Amodei's office did not immediately respond to a BuzzFeed News request for comment.
Despite revoking the suspension, Washoe County School District officials seemed to stand firm in the decision to suspend Noah, stating that the school's principal "responded in accordance with the WCSD's educational mission and its progressive discipline procedures. District leadership feels strongly that McQueen High School administrators followed all policies and procedures in this case."
Noah, according to the school statement, claimed to be speaking on behalf of the school's students and "proceeded to shout, curse, and demean the Congressional staffer."
"However, because WCSD is mindful of its fiscal responsibilities to local taxpayers and in order to ensure that its resources are spent on educating students rather than on expensive and protracted litigation, the District has agreed to the ACLU's request," it concluded.