An armed militant group that has been involved in tense standoffs with the federal government is urging its members to turn out on Election Day to monitor polling places, a move the group's leaders say is aimed at preventing voter fraud.
The prospect of militia-like monitors stationed at polling stations raises concerns of possible voter intimidation and comes after Republican presidential nominee Donald Trump urged his supporters to station themselves at polling stations to watch Election Day activities. Trump has continued to air claims of a "rigged" election after sliding in recent polls, despite no evidence of a coordinated effort to distort the results of the pending election.
Leaders of the group have urged its members to go unarmed to poll stations on election day and to create "incognito intelligence-gathering and crime-spotting teams" to monitor, record, and follow anyone suspected of committing fraud in the presidential election.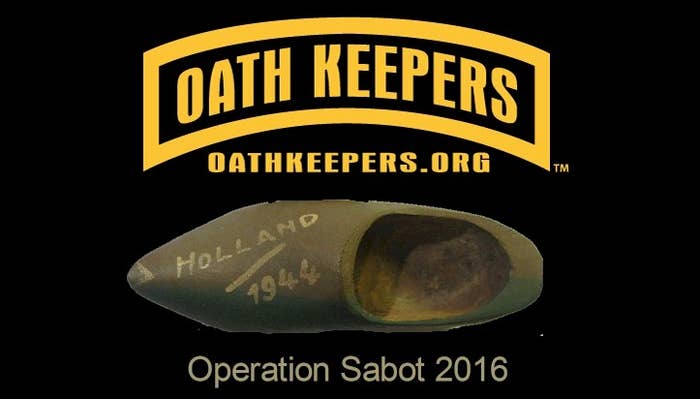 Stewart Rhodes, president and founder of Oath Keepers, sent the "call to action" in an email to members early Wednesday morning, reaching chapters of the group.
Leaders of the group argue they are not a militia, but experts of right-wing organizations and the FBI have described them as a militant anti-government organization.
The group describes itself as an organization composed of former and current military, police, and first responders to protect the Constitution, but the Anti-Defamation League and Southern Poverty Law Center have called it an anti-government, right-wing organization composed of members who follow a "sovereign citizen" ideology that questions the legitimacy of the federal government.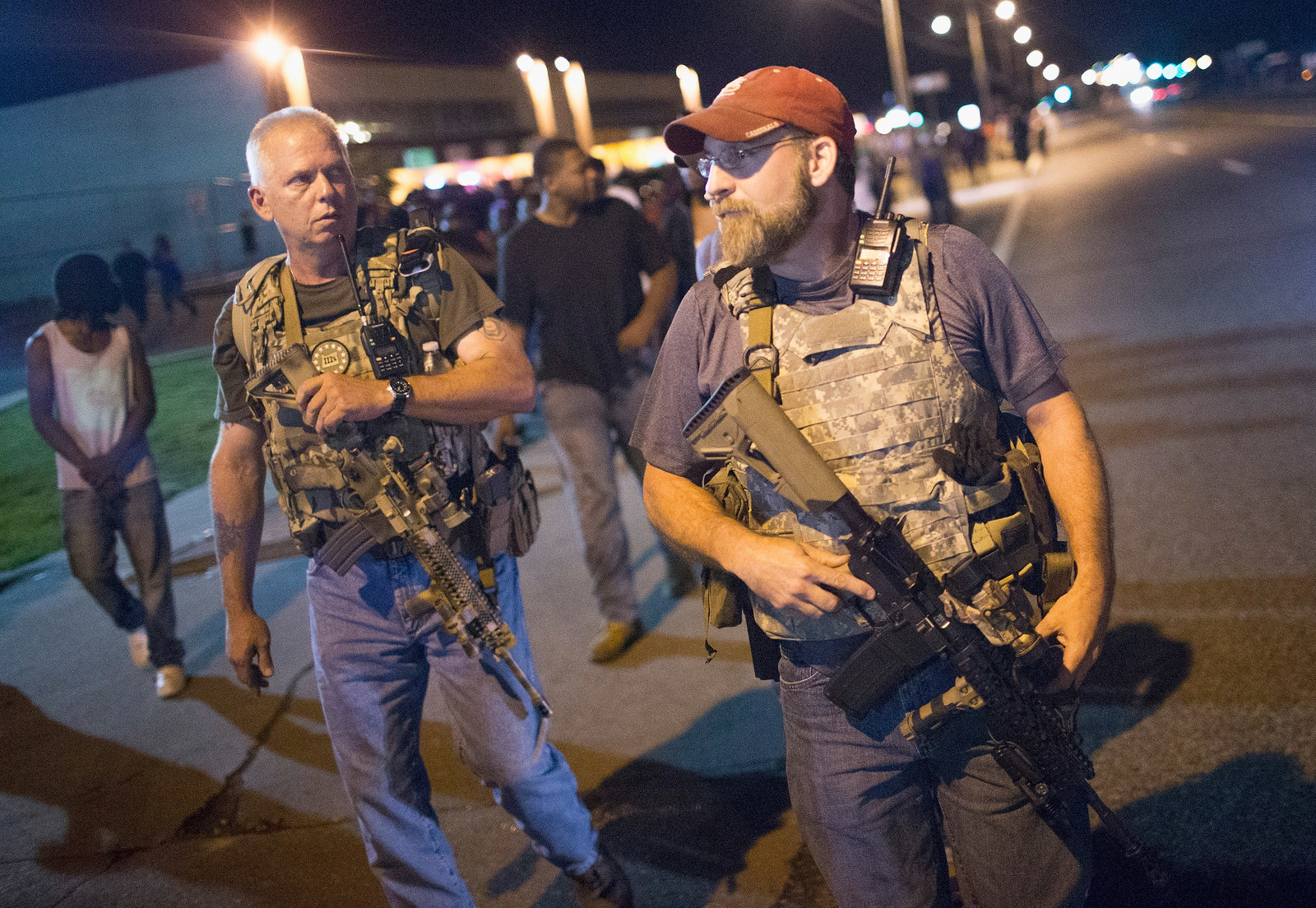 Oath Keepers has been involved in recent standoffs with federal agencies, particularly the Bureau of Land Management. In 2014, heavily armed members of the militia traveled to Nevada to assist rancher Cliven Bundy in his family's tense standoff with the federal government.
When violent protests broke out in Ferguson, Missouri, last year, members also traveled there donning camouflage gear and bulletproof vests and armed with high-powered rifles as they interposed themselves between local police and demonstrators who were protesting police violence.
Members of Oath Keepers said they were there to prevent looting and maintain peace between police, protesters and journalists in the city.
Though Oath Keepers purports to be nonpartisan, Rhodes makes it clear the main purpose of the call to action is to spot and "hunt down" incidents of voter fraud "by leftists, but we will spot, document, and report any apparent attempt at vote fraud or voter intimidation by anyone."
In a video geared to instruct members to monitor voting locations, the organization tells them to "blend with the crowd."
"That may mean wearing a Bob Marley, pot leaf, tie-die peace symbol or 'Che' Guevara T-Shirt," the letter reads.
Several states require that poll watchers and election monitors be registered and often trained by counties or precincts where they intend to monitor.
In past incidents and protests, Oath Keepers members have shown up heavily armed and wearing camouflage clothing or apparel with the group's logo that is sold on its website.
But to monitor polling locations, Oath Keeper leaders are instructing its members not to wear anything with the group's logo, camouflage or military symbols, acknowledging that their efforts could be seen as voter intimidation.
"If you wear Oath Keepers gear, you can expect to be accused by partisan Democrat activists and the media (essentially the same thing) of attempted voter intimidation," the letter reads. "Do not make it easy for leftist partisans to attempt to twist this around on you and on this org."
Rhodes and other leaders of the group advised members to deny belonging to Oath Keepers to anyone who asks, unless they are a police officer.
"We don't want anyone being able to accuse of us attempting to intimidate voters," Rhodes said in the video.
Despite the order to go to polling stations unarmed, it remains to be seen how closely the order is followed. Although Oath Keepers has a main board of directors, the group is loosely organized by state and county factions.
Earlier this year Rhodes said publicly he and Oath Keepers did not support an armed standoff between federal agents and armed occupiers of an Oregon wildlife refuge earlier this year, for example. A BuzzFeed News reporter, however observed people at the refuge wearing clothes with the Oath Keepers logo and driving vehicles with Oath Keepers bumper stickers.
Some said they were members of a local chapter of the organization. Rhodes maintains members of his organization didn't take part in the occupation.
Greg McWhirter, a member of the group's national board of directors, asked members not to confront people and not to operate in the "gray area within the laws."

"I would discourage anybody from trying to find gray area within the laws," he said in the video. "We're observers. Be friendly."