A man who was kicked out of a Gravesend nightclub in the United Kingdom later returned and drove his car through the club, police officials said, injuring 13 people inside.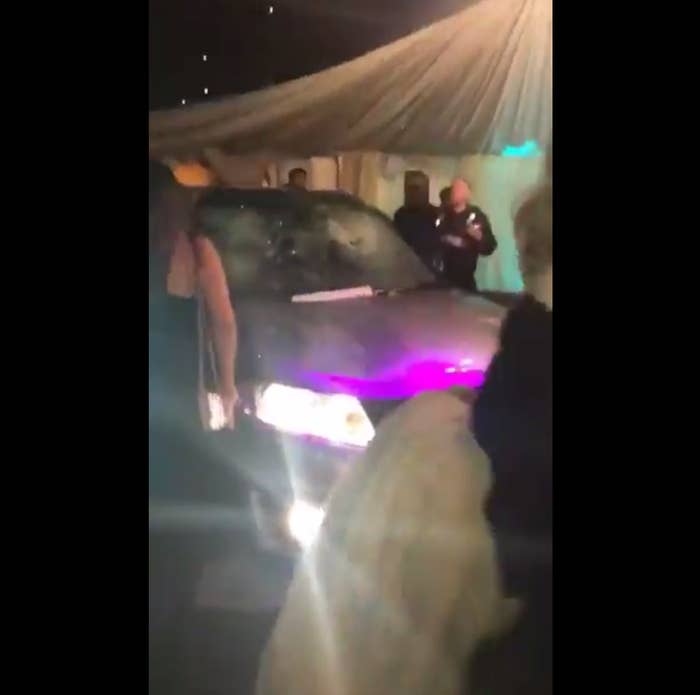 Kent Police were called to Blake's nightclub at 11:47 p.m. on Saturday, after "a number of people" were injured when a car drove into the building, officials said in a statement.
Police later confirmed that 13 people were treated for injuries, including broken bones, but none of the injuries were considered to be life-changing or life-threatening. It is believed that several more may have been injured but left the scene before being attended to.
A 21-year-old man has been arrested on suspicion of attempted murder and remains in custody.
A statement by Kent Police emphatically noted that the incident is not being treated as a terror attack.
The driver "is believed to have been asked to leave the nightclub earlier that evening following an altercation," the statement said.
The crash's aftermath was captured by several people inside the club, with videos that appear to show police taking the driver into custody.
Two people who were at the club, including one who said he witnessed the crash, told BuzzFeed News that it occurred in an open smoking area with a shisha bar, near a side entrance of the club.
Both people said the club was packed for the night's main act, British rapper Giggs. The area that the car drove through leads to the crowded dance floor of the club.
"It all happened so fast and wasn't pretty," one of the witnesses, who asked not to be identified, told BuzzFeed News. "I'm praying for everyone still there and trying to get home safe."
"My god, I nearly died," Reece Parkinson, a radio host for BBC's 1Xtra, said in a video he tweeted moments after the crash.
The circumstances surrounding the driver's departure from the club earlier in the night remain unclear. The venue did not immediately respond to requests for comment from BuzzFeed News.