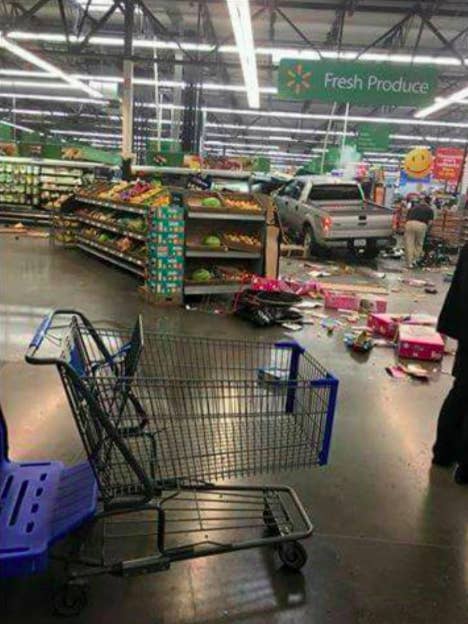 The driver of a pickup truck crashed into an Iowa Walmart on Thursday, plowing into the store's aisles and killing three people, officials told BuzzFeed News.
How the crash occurred was not immediately known, but Iowa State Patrol Sgt. Nathan Ludwig told BuzzFeed News investigators do not believe it was an intentional act.
The crash happened just before 10 a.m. when the driver of a silver Ford truck drove through the Walmart's pharmacy, Ludwig said.
A photo posted on Facebook showed the truck in the middle of the store and a trail of merchandise strewn behind it.
The truck appeared to have ended up in the middle of the Walmart's produce section.
Three people were killed and two others, including the driver, were injured.
The identities of the victims were not immediately released, but Ludwig said they were all adults.
The driver of the truck was identified only as an adult male. He was taken to a local hospital to be treated for unknown injuries, Ludwig said.