This is Rahaf Khatib, a marathoner from Michigan who is believed to be the first hijabi woman ever to appear on the cover of a US fitness magazine.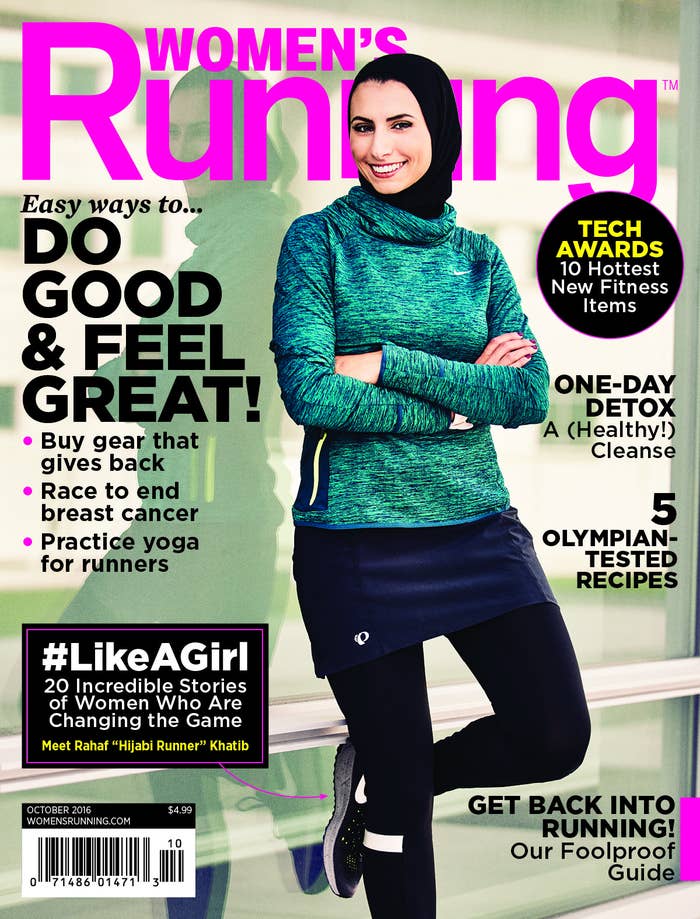 Women's Running editor-in-chief Jessie Sebor told BuzzFeed Health via email that the magazine discovered Khatib when she reached out to them.
"She emailed us citing a lack of Muslim hijabi women represented in women's magazines and challenged us to change that. We couldn't help but hear her," she said.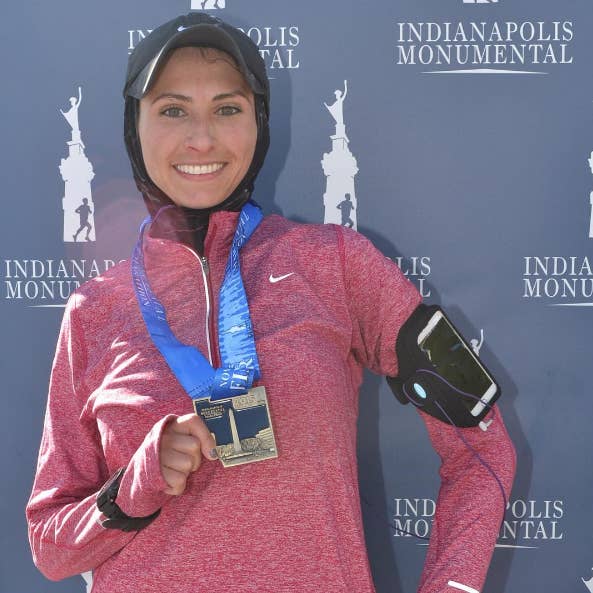 Originally from Damascus, Syria, Khatib, 32, moved to the US in the 1980s and now lives in Farmington Hills, Michigan, with her husband and their three kids.
BuzzFeed Health reached Khatib in Berlin, where she's getting ready to run her sixth marathon. When asked how her cover came to be, she said that she didn't "in a million years" expect a response to her email to Women's Running.
But within a couple days, Khatib was booked to be included in the magazine's roundup of women who are changing the face of running, and shortly thereafter was invited to be featured on the cover.
"We love everything she stands for: Pushing yourself, challenging stereotypes, and motivating others along the way," said Sebor.
Khatib is passionate about running, but she might be even more passionate about the visibility of Muslims and hijabi women in her sport.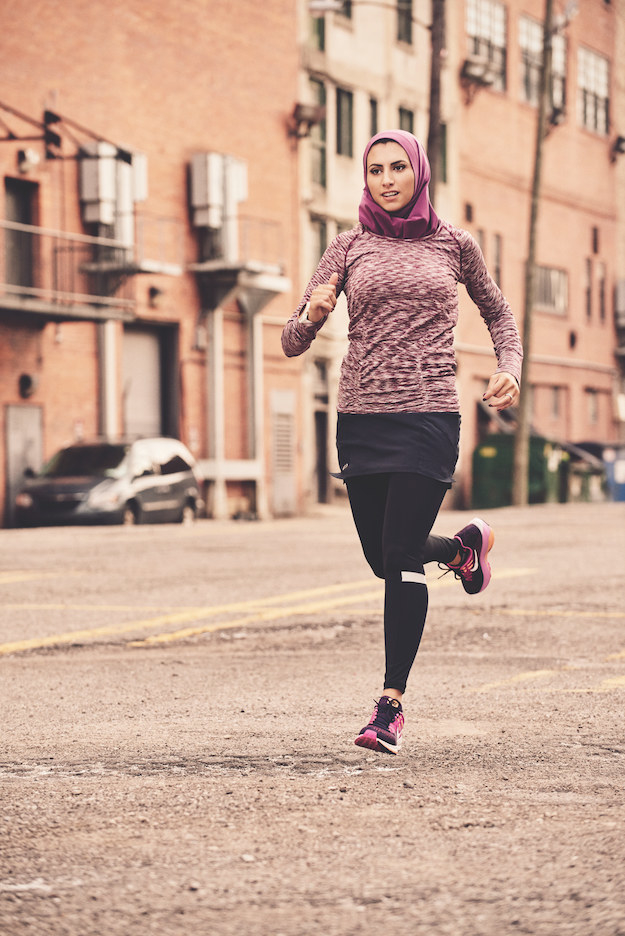 During one of her first races, she noticed few other women in hijab on the course.
Additionally, when she ran the Paris marathon in 2015, she didn't see one other hijabi in the race (tens of thousands of runners finish).
"I feel like I need to represent the underrepresented," she said. "We should all be accepted no matter your identity, no matter your race, no matter your sexuality, and no matter your religion. We're all crossing the same finish line, literally and figuratively."
Khatib said she hopes that her cover sends the message that "everyone can be an athlete no matter how you dress and how you're covered."
As far as the response to her cover, she says it's been "so huge."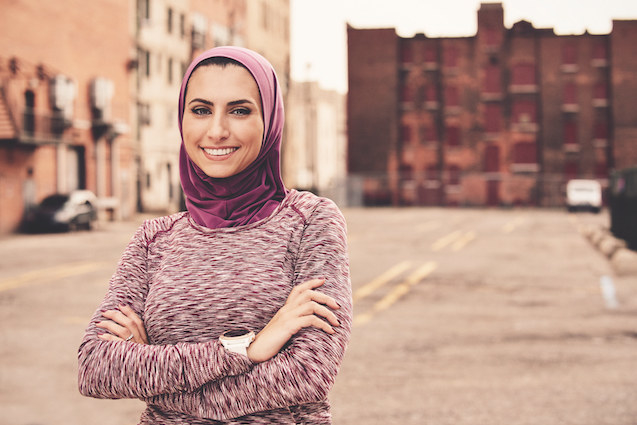 "It's gotten a great response and there have been no negative comments yet," she said.
She added that even though there's a "negative climate with all the rhetoric about Muslims" right now, she believes that, especially as the presidential election approaches, her cover can make a statement about Muslims in the US.
"We are here, we are present, and we are in these fields just as any other athletes are," she said.
Khatib said that the response she's gotten on social media has been great, too.





Khatib is confident that if Muslims get mainstream media coverage and brand sponsorships, there will be a "positive and overwhelming response."