At the early GOP debate tonight Lindsay Graham said if he's elected President there'd be more drinking in the White House.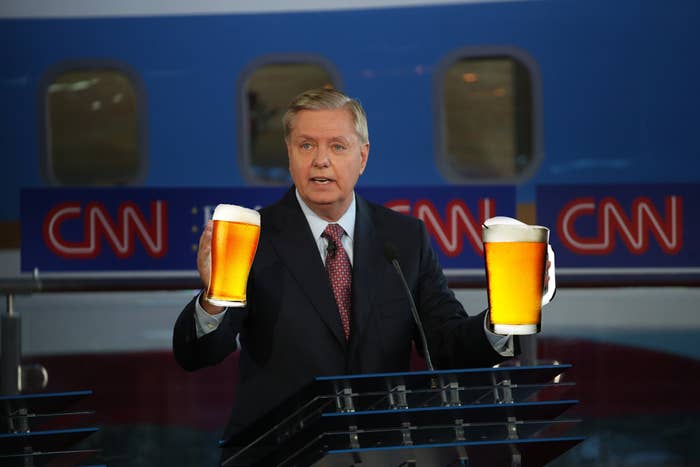 Well, it turns out the internet is a rich and bountiful ecosystem full of lushes. Because literally every news organization out there posted a GOP debate drinking game today.
No matter your political leaning, I think we can all agree that drinking is a truly bipartisan issue.