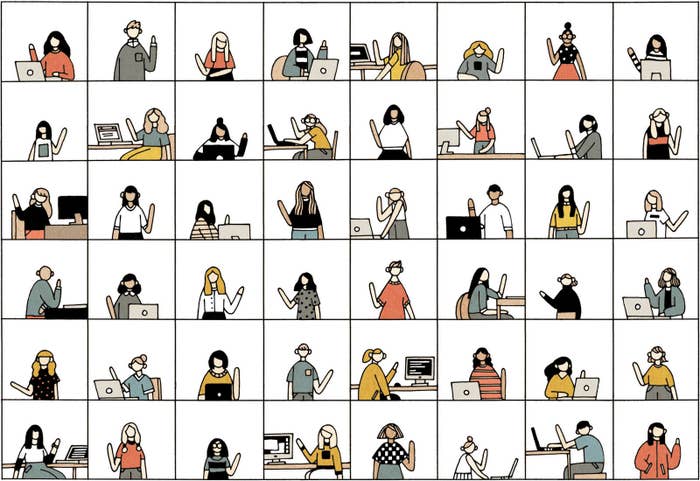 More than 20% of female founders who responded to a survey from technology accelerator Y Combinator said investors have targeted them with some type of inappropriate sexual behavior.
On Monday, Y Combinator released the results of a voluntary, anonymous survey completed by 88 female founders who have gone through its accelerator program, with 19 noting that they'd experienced at least one or more inappropriate incidents involving investors that ranged from "unwanted sexual overtures" to "unwanted sexual contact."
The survey, done in conjunction with Callisto, a nonprofit that builds software to spotlight inappropriate sexual behavior in the workplace, was sent to 125 of the 384 female founders who have been associated with Y Combinator.
"Based on these results, we call upon the entire investor community to redouble its efforts to change this dynamic and abuse of power in the VC/angel investment community," Y Combinator said in a release. "YC has a zero-tolerance policy for inappropriate behavior and will ban any investor who acts inappropriately from our community."
Y Combinator's effort to understand issues of sexual misbehavior in its community comes after multiple media reports about technology investors and venture capitalists treating female founders inappropriately. Silicon Valley has long struggled with a significant gender gap, as well as a lack of diversity in general. And early last year, a number of women in the industry came forward with stories of rampant discrimination, harassment, and abuse in the workplace, particularly in the VC world. These stories dovetailed with other reports from women in a range of industries, including entertainment, academia, and politics, about pervasive sexual harassment at work.
Of the 19 women responding to the survey who said they experienced an "inappropriate incident," 18 said they were on the receiving end of unwanted sexual overtures or sexual badgering, while 15 said they experienced sexual coercion or an investor attempting to engage in some kind of quid-pro-quo arrangement. Four women said they experienced unwanted sexual contact.
While some women said they did report incidents to protect their peers, others said they did not say anything because they didn't want to endanger their company's prospects or feared they would be isolated from the venture capital and investor community.
Y Combinator reminded its founders that they could report misbehavior through an internal platform, noting that "0% of female founders should be ever be harassed, coerced, or experience unwanted sexual contact by investors." It said that later this year, it would be launching the Callisto program for its founders, allowing them to privately identify and store information about perpetrators. If multiple people name the same perpetrator, that name is referred to an attorney, who would then contact the people reporting and provide free advice and options about coming forward.