Twitter Employees Show Support For Embattled CEO With #WeBackJack Hashtag
After activist investor firm Elliott Management announces it has amassed about $1 billion in shares of Twitter, employees have started to sound off.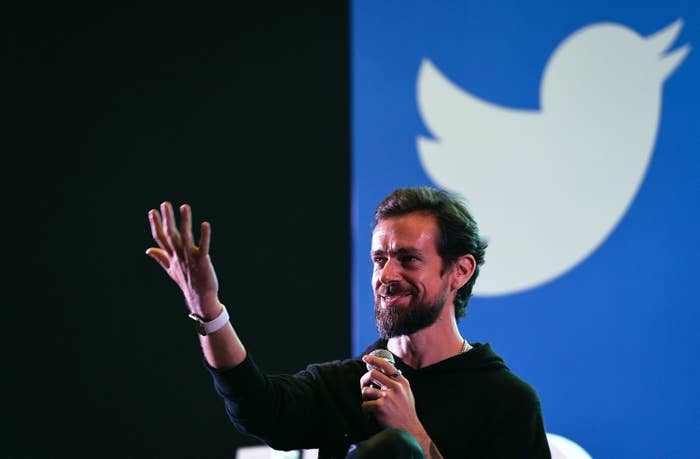 Facing an activist shareholder trying to replace their CEO, Twitter employees did the most natural thing that came to them Monday afternoon: They started a Twitter hashtag.
At around 4 p.m. in San Francisco, a handful of employees at the social media company started tweeting #WeBackJack to show their support for CEO Jack Dorsey in light of an ouster attempt from hedge fund Elliott Management. Last week, the activist investment fund announced it had taken a roughly $1 billion position in Twitter — representing about a 4% stake — in an attempt to drive more value out of the company — and drive out Dorsey in favor of a full-time chief executive.
Dorsey, who has been Twitter CEO since 2015, also serves as chief executive of Square, the payments and financial services company that he cofounded. Since rejoining Twitter as CEO more than four years ago, the 43-year-old, who announced in November that he intended to live in Africa for up to six months this year, has split his time between both San Francisco–based companies.
The outpouring of support from his own employees comes after Dorsey has faced criticism not only for his company's financial performance, but also for Twitter's enabling of disinformation, hoaxes, and toxicity that critics have argued have harmed online discourse. Elliott, founded by billionaire Paul Singer, has been reportedly pushing for Dorsey's removal because it believes that the company's financials have underperformed under the enigmatic Twitter cofounder and that a full-time leader could do a better job.