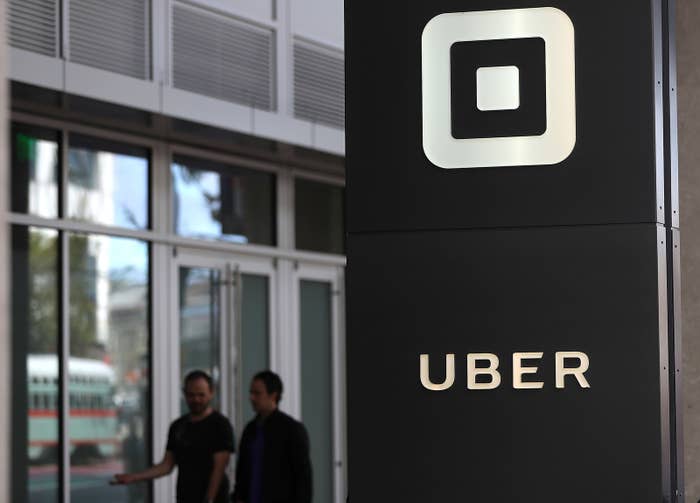 A group of Uber Technologies shareholders have come to the defense of the company and and its former CEO Travis Kalanick a day after one of Uber's largest investors sued Kalanick for fraud.
On Friday, early Uber investor Shervin Pishevar of Sherpa Capital and two other shareholders, Ron Burkle of the private equity outfit Yucaipa Companies and Adam Leber of the entertainment management firm Maverick, wrote that they were "distressed" to learn of Benchmark's suit against Kalanick. Benchmark, which holds a seat on Uber's board, sued Kalanick on Thursday for withholding important company information and stacking the company's board to create a more favorable corporate governance structure for himself. Axios was first to report on the letter.
"Naturally, we share your concerns about the problems that the Company has confronted in recent months, but we are greatly concerned about the tactics employed by Benchmark to address them, which strike us as ethically dubious and, critically, value-destructive rather than value enhancing," wrote Pishervar and his two co-signers in a letter sent to other investors and the media.
Benchmark's lawsuit sent another shockwave through Uber's management team and board after a year that has been plagued by scandals and the resignation of its leader Kalanick. It is incredibly rare for a major shareholder to sue one of its portfolio companies, especially one that is valued in the billions of dollars.
In their letter, the shareholders ask that Benchmark step down from the board and divest from the company so that it ceases to have board appointment powers. They also note that they have investors lined up to acquire 75% of Benchmark's current position, which is currently near $9 billion at Uber's current $69 billion valuation, if they are willing to withdraw their lawsuit.
Benchmark led an $11 million round in Uber in early 2011, and today holds about 13% of the company's stock — or 20% of its total voting power — according to its lawsuit filed yesterday.
A spokesperson for Benchmark could not be immediately reached for comment. An Uber spokesperson declined to comment.
Pishevar and his co-signers encouraged other shareholders to sign on to show their support.
"Even less so your escalation of this fratricidal course – notwithstanding Mr. Kalanick's resignation – through your recent lawsuit, which we fear will cost the company public goodwill, interfere with fundraising and impede the critical search for a new, world-class Chief Executive Officer," he wrote. "Benchmark has used false allegations from lawsuits like Waymo as a matter of fact and this and many actions has crossed the fiduciary line."
As BuzzFeed News learned earlier, the company has called for an emergency board meeting on Friday to discuss the Benchmark lawsuit. Pishevar, Burkle, and Leber asked in their letter for the company to take a symbolic vote on their proposals and to show support for Kalanick.