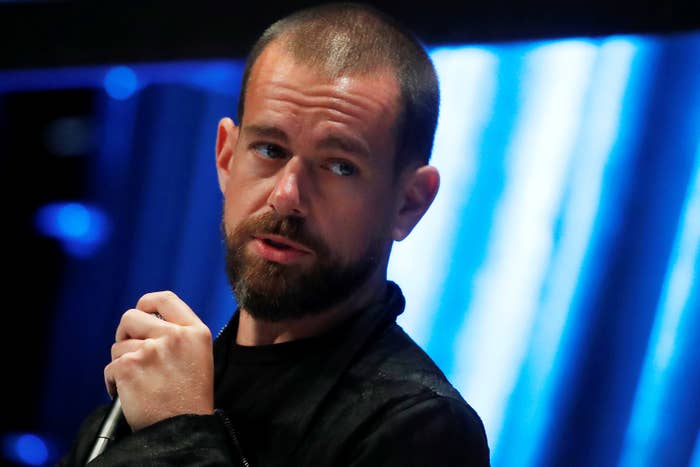 Twitter restricted the Infowars account on Wednesday after finding a video that the conspiracy site shared had violated its terms of service. Infowars' account will be prevented from tweeting for seven days under the enforcement action.
The move, which essentially puts the account in read-only mode, comes less than a day after Twitter temporarily limited Infowars proprietor Alex Jones for a week after he tweeted a link to a video in which he called on his supporters to get their "battle rifles" ready. That video, which was shared on Twitter-owned livestreaming service Periscope, was also shared by Infowars earlier on Wednesday.
A Twitter spokesperson confirmed that Infowars' account, which has more than 430,000 followers, will be prevented from tweeting, retweeting, liking, or following other users during a seven-day window. The account will stay online, allowing users to view it during that period.
Infowars' suspension on Twitter comes after the company and its CEO Jack Dorsey faced intense criticism for allowing Jones and Infowars on the platform even after admitting that both accounts violated rules around hate speech and harassment. Other Silicon Valley companies, including Apple, Facebook, and YouTube, have moved to ban accounts associated with the conspiracy site, though the iPhone maker still allows users to download Infowars' proprietary livestreaming app from its App Store.
A Twitter spokesperson would not say what type of violation would eventually get Jones or Infowars permanently suspended but noted, "We look at [the] volume and nature of violations before suspending an account."

Last week following Jones' and Infowars' bans on other web platforms, Dorsey tweeted that his company would not suspend the accounts, because they had not violated the company's rules. On Friday, CNN published a report highlighting various violations, leading the company to backtrack on Dorsey's earlier statement.
This week, Dorsey has gone on a media blitz to better explain the company's policies around permissible content and decision-making around accounts like Infowars. In an interview with NBC Nightly News on Wednesday, he said that "any suspension, whether it be a permanent one or a temporary one, makes someone think about their actions and behaviors."
When pressed by a BuzzFeed News reporter on Twitter about this comment, Dorsey later clarified: "I was speaking broadly about our range of enforcement actions, when asked why we timeout functionality on Twitter. I don't assume everyone will change their actions. Enforcement gets tougher with further reported violations."