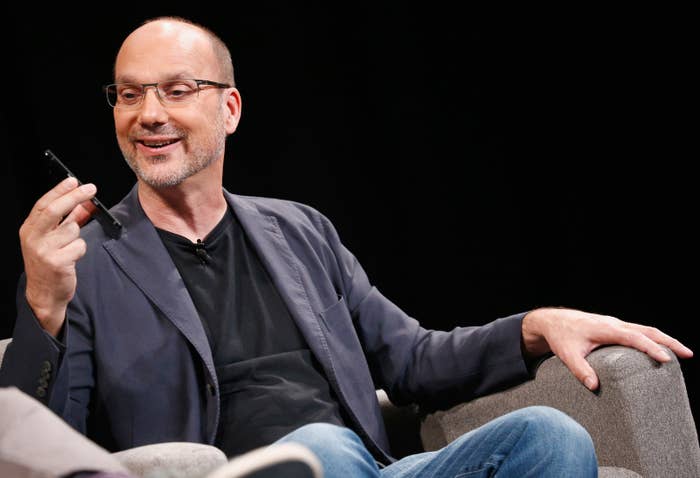 Google reportedly paid a former senior vice president $90 million and later invested in his new company despite being aware of allegations of sexual misconduct with an employee that were later found to be credible.

Andy Rubin, the creator of Android, the world's most popular mobile operating system, left Google in October 2014, but was protected by the search and advertising giant, according to a story from the New York Times, which detailed years of inappropriate behavior among the company's executive ranks. In one of the allegations against Rubin, he was accused of having an extramarital affair with a junior employee, whom he later coerced into oral sex during a hotel room meeting in 2013. Google investigated that claim and found it to be valid, according to the Times.
"Today's story in the New York Times was difficult to read," Google CEO Sundar Pichai and Eileen Naughton, vice president of people operations, wrote in an email to company employees on Thursday. "In recent years, we've made a number of changes, including taking an increasingly hard line on inappropriate conduct by people in positions of authority: in the last two years, 48 people have been terminated for sexual harassment, including 13 who were senior managers and above. None of these individuals received an exit package."
In the email, Pichai and Naughton did not address specific allegations against Rubin or even mention him by name. They also did not dispute any of the details in the Times' story.
While tech news outlet the Information had previously reported that Rubin had left Google due to an inappropriate relationship, the circumstances and details around his departure were not known. Despite the first report, Rubin continued to enjoy his stature in the technology industry by building Essential, a mobile phone manufacturer that had raised around $300 million in funding. The company has since run into financial trouble and laid off 120 employees, or 30% of its workforce, earlier this month, according to Bloomberg.

Rubin, who joined Google in 2005 after it acquired his startup Android for $50 million, went on to turn Android into the world's most popular mobile operating system. He later led Google's in-house robotics unit, Replicant.
According to the Times' report, the unnamed employee who had a relationship with Rubin reported the incident in 2014, sparking an inquiry into the executive's behavior. While that investigation was ongoing, Google's board agreed to award Rubin a $150 million stock grant to reward him for his years of service. After the investigation concluded that the employee's complaint was credible, Google CEO Larry Page determined that Rubin should leave, with the company negotiating a $90 million exit package for him.
Still, Google painted Rubin's departure as amicable and later invested in his venture firm, Playground Global.
"I want to wish Andy all the best with what's next," Page said in a statement at the time. "With Android, he created something truly remarkable — with a billion-plus happy users."
A spokesperson for Essential did not immediately return a request for comment.
UPDATE
This story has been updated with details of an email sent to Google employees by CEO Sundar Pichai.