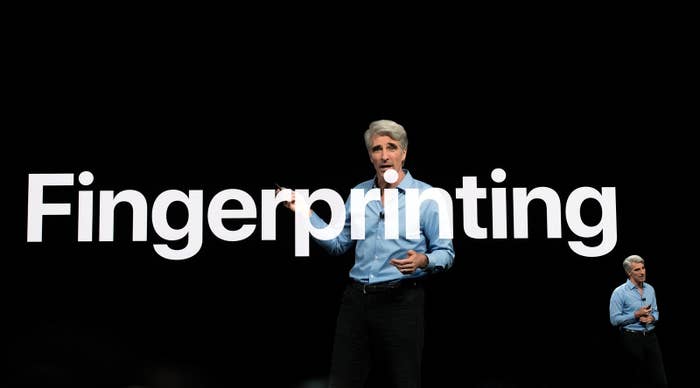 Apple, the world's most valuable company, introduced features on Monday at its closely watched Worldwide Developers Conference that will allow users to more easily control what information is shared on its devices with Facebook and other social media companies.

During the keynote address of the company's annual developer conference, Craig Federighi, Apple's senior vice president of software engineering, noted that "your private data should remain private" and that users "should be in control of who sees it." To that end, the iPhone maker unveiled privacy controls for its Safari web browser and for its new mobile device operating system, iOS 12, that would allow users to see when a website is tracking them, and to disable information sharing.
Apple's move to give users more control over how their data is shared comes after European regulators rolled out new sweeping privacy regulations, known as GDPR, across the continent, and following a string of high-profile data mishaps by Facebook. In March, news reports showed that that political consulting firm Cambridge Analytica had improperly obtained user data from the social media giant, leading to intense scrutiny and government examinations of Facebook and its data-sharing policies.
Apple's new privacy features seem to be a direct reaction to the increased criticism of Facebook, which for years has tracked online user behavior not only on its own site and mobile application but also on third-party sites through the use of Facebook-powered "like" buttons, share buttons, and comment sections. Facebook also employs a tool called Pixel, which allows advertisers to track users' behavior on websites after they take certain actions, like clicking a "buy" button.
"This is the kind of thing where you look at a product on one site and move to another site and another site and somehow, this is just following wherever you go," Federighi said, before pointing out "like" and "share" buttons and comment fields that track users. "And so this year, we are shutting that down."
In his demonstration, Federighi showed that users will now be shown a notification on Safari when a website is attempting to collect their data. His example onstage at WWDC used Facebook as an example: "Do you want to allow 'facebook.com' to use cookies and website data while browsing 'blabbermouth.net'?" the pop-up read.

A Facebook spokesperson did not immediately return a request for comment about Apple's new feature, though the company's outgoing chief security officer, Alex Stamos, urged reporters to ask whether Apple would be blocking all "3rd party [JavaScript]."
"If this is about protecting privacy, and not just cute virtue signaling, then they should block all 3rd party JS and pixels," he tweeted.
Apple did not immediately respond to questions about what third-party trackers, or cookies, it would specifically notify users about.

The new privacy settings display the advantage that Apple, whose core business is selling electronic devices, has over companies like Facebook and Google, which rely on selling ads customized against mountains of user data. With its privacy controls, the iPhone maker has been able to distinguish itself from Facebook, which had been previously criticized by Apple CEO Tim Cook.
"The truth is we could make a ton of money if we monetized our customer, if our customer was our product," Cook said in a March interview with MSNBC in the aftermath of Facebook's Cambridge Analytica scandal. "We've elected not to do that."
"Privacy to us is a human right," he added. "It's a civil liberty and something that is unique to America."
In addition to the privacy notifications, Apple also said it was extending security protections to allow a user to check what apps have permissions for their built-in camera, microphone, mail database, message history, and backups.
Federighi also noted that the company would make digital fingerprinting — or the tracking of specific users by identifying their browser's plug-ins, configurations, or fonts — much more difficult for data companies. Apple devices will now cut off legacy plug-ins and also only sending simplified system configuration information to websites, making it harder for these sites to distinguish one person's laptop or iPhone from another, he said.