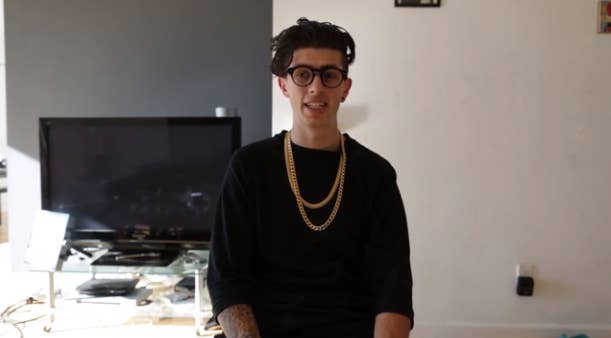 Following an outcry over a video in which internet personality Sam Pepper pinched and groped women on the street, four women have come forward this week to accuse the former U.K. Big Brother contestant of sexually harassing and assaulting them.
Over the weekend, Pepper, 25, published what he described as a prank video on his YouTube channel. The video featured Pepper going up to women on the street and asking for directions. As the women answered, Pepper would secretly grope them with his hand that he had concealed in a large sweatshirt.
Outraged social media users began mass-reporting the video to YouTube, which eventually took it down. Pepper didn't address the controversy until Tuesday, when he released two more videos claiming the whole thing was a social experiment and that all of the women involved had consented.
Pepper is part of a group of well-known YouTube stars with thousands of fans, many of whom are teenage girls. He currently has over 2 million subscribers on YouTube and has appeared at multiple conventions, including Playlist Live and VidCon, two of the larger online video conventions held every year in Orlando, Florida, and southern California, respectively. These conferences are also attended by scores of teens looking to meet the internet famous.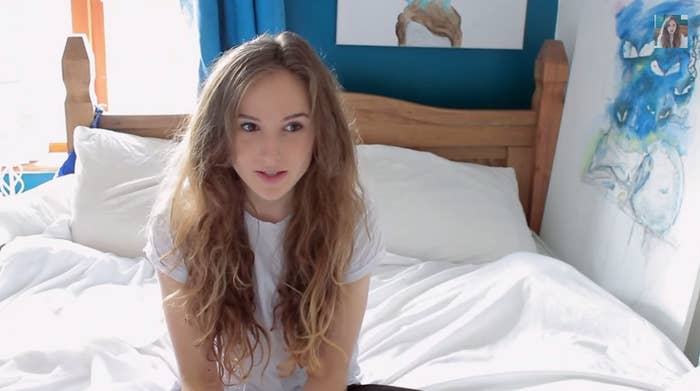 On Tuesday, Dottie Martin (pictured above), published a YouTube video titled "A Cautionary Tale," in which she describes a date she said she had with Pepper two years ago when she was 16. In the video, Martin alleges that on the date, Pepper groped her and made her feel uncomfortable. Martin did not immediately respond to BuzzFeed News' requests for additional comment.
Pepper did not immediately respond to requests for comment about Martin or the other allegations described in this article.
Also on Tuesday, Bryony Harris, 19, tweeted what she said were screenshots of Facebook chats she had with Pepper when she was 15.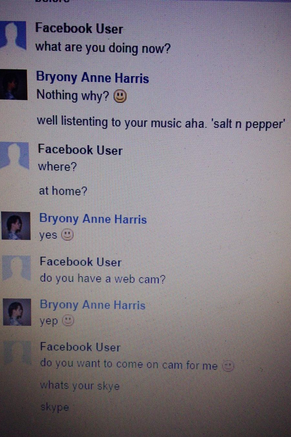 Harris, who is from West Sussex, United Kingdom, told BuzzFeed News that she first met Pepper at a signing for Irish X-Factor stars Jedward in 2011. Harris said she was a huge fan of Pepper, who was 22 at the time, and exchanged Facebook information with him. They then began messaging each other and began to talk on Skype. They never met again in person.
"I know he was much older then me, yes, but at the time it didn't matter as I was a huge fan and I went along with it," Harris told BuzzFeed News. "I had pictures of Sam on my wall in my room."
Eventually, when Pepper asked her to send him nude photographs of herself, she did.
"He just asked me to send him pictures of me naked and stuff and go on Skype and I did because I was a child and thought he would meet me," Harris said. "He was taking advantage of the fact he knew I and many other girls would fangirl over him."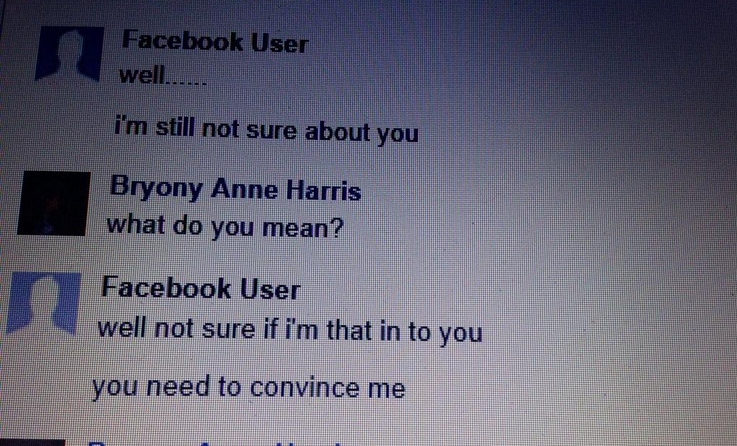 Harris said that she decided to tweet the screenshots after she saw Martin's "A Cautionary Tale" video and realized that Martin's interaction with Pepper was very similar to what she experienced.
Pepper's name is not included in the screenshots, but the email that is provided matches a personal email that Pepper would tweet to fans in 2010. The Skype profile given to Harris is still active and matches biographical details that Pepper has provided in the past.
"He turned rude and ignored me and said he can't carry on talking. He also asked me to delete the conversation," Harris said. "He blocked me on Facebook and we haven't spoken."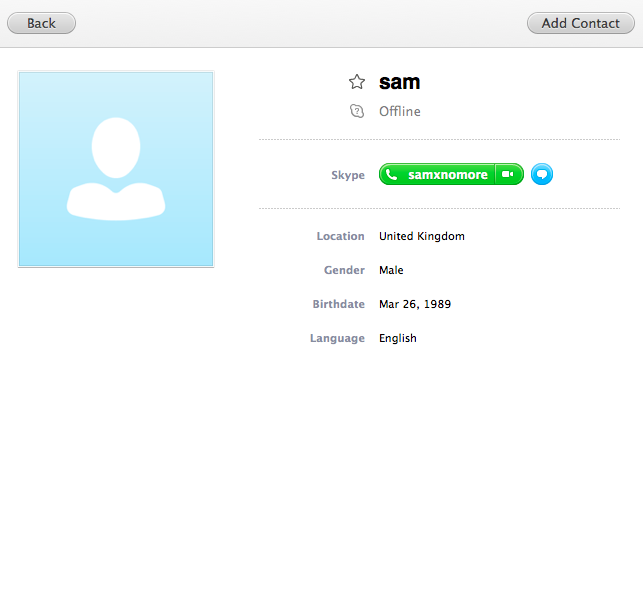 A third woman, who alleges she was assaulted by Pepper in 2011, published a post Wednesday on Tumblr.
"I was sexually assaulted by Sam Pepper," wrote Shirley Jacobs, 18, who lives in London.
Jacobs said she met Pepper during the filming of a video where Pepper asked other British YouTube personalities which YouTuber they most would like to have sex with. In Jacobs' blog post, she says that Pepper groped her without her consent twice. She was 15 at the time.
"I've recently decided to come forward about the abuse I suffered," Jacobs told BuzzFeed News. "I'm doing this to warn other people about him and other predators in general."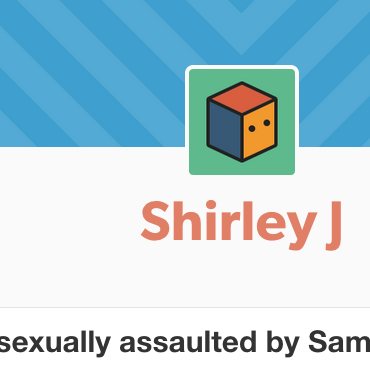 A fourth woman, Abbey McEnroe, 19, Wisconsin, told BuzzFeed News on Wednesday that she was groped by Pepper at this year's Playlist Live, a semi-annual convention for YouTube and Internet culture in Orlando, Florida.
She was tanning at a pool during the event when she said Pepper pushed her out of her chair and made comments about her breasts. A little bit later, McEnroe was in a pool when Pepper swam between her legs and pulled her into the water.
"He swam up between my legs and physically dragged me under water, even though I was struggling," McEnroe told BuzzFeed News. "It was still attention from a YouTuber, though."
The two then exchanged Kik usernames and began messaging. McEnroe says Pepper repeatedly messaged her pressuring her to come up to his room. When she told him no, he ended all contact with her.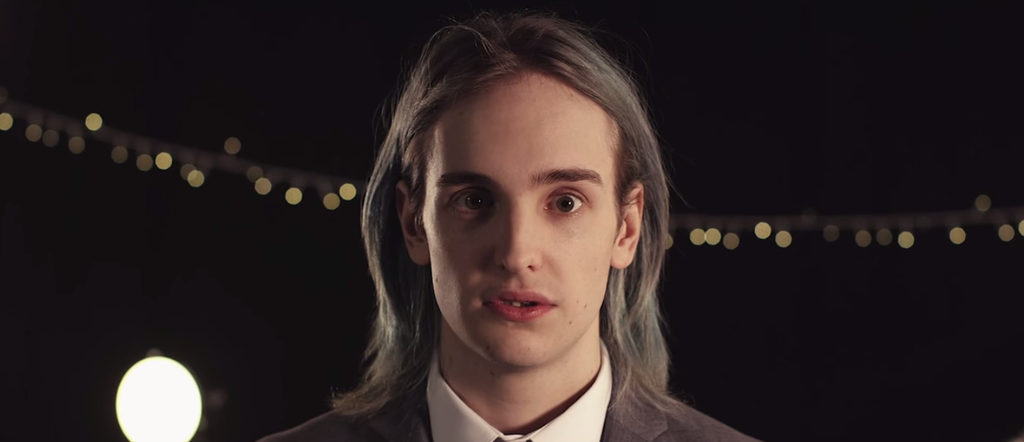 Pepper is not the first well-known YouTube personality connected to VidCon to be accused of sexual misconduct with fans. Fellow British YouTube personality Tom Milsom (pictured above) was accused last spring of having a relationship with a 15-year-old fan when he was 22. Milsom's accuser said she met him in 2010 while he was performing at VidCon.
VidCon is a popular convention founded and organized by John Green, the author of The Fault in Our Stars, and his brother, Hank. Hank Green is also the founder of the label Milsom was signed to at the time, DFTBA Records.