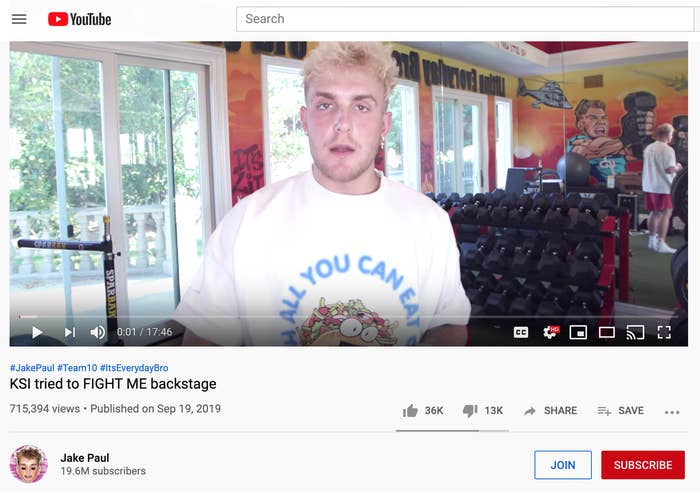 YouTube attempted to update its user verification program on Thursday. The result, however, wasn't a clear change to how the video platform manages the identities of its users and brands.
Instead, it became complete chaos as creators tweeted, blasting YouTube for stripping them of their checkmarks.

BuzzFeed News reached out to YouTube for comment and was directed to their blog post about the changes.
According to the blog post on Thursday, YouTube planned to reduce confusion about what being verified meant. They introduced a new look that was supposed to help distinguish the official channel of a creator, celebrity, or brand. Instead of a checkmark, it'll be a gray box instead.
Before the change this week, YouTube's system allowed anyone with more than 100,000 subscribers to be verified. Now, YouTube will verify channels with a "clear need for proof of authenticity."
Verification has been an important issue for creators. After the changes this week, creators will no longer apply for verification, it'll just be doled out by the platform.
The confusion on Thursday about what the changes would actually mean seemed to stem from emails that creators began receiving about their verification status.
Creators losing their checkmarks received an email that read, "We're writing to let you know that we're updating the eligibility criteria for channel verification on YouTube. Unfortunately, with these changes, your channel no longer meets the criteria to be verified."

This obviously caused a commotion, leaving mid-tier influencers panicking that their channels would be in danger.
YouTube then had to issue another statement, explaining that no one lost a verification badge on Thursday. They said if a creator received an email saying they would be losing the badge, it was an advance notice and they could appeal the decision.
The late clarification about what was actually happening did little to quell the anger from YouTubers on social media.
"I'm really sorry to the creators who are being unverified on @YouTube today. This decision is really pointless and it's yet another change not a single person asked for," makeup artist and influencer James Charles tweeted. "PLEASE know that you are still valid as a creator and I hope that a stupid checkmark doesn't discourage you! If a user gets unverified as a result of these new changes, YouTube said they can appeal."
Another part of the update announced Thursday was that musicians on YouTube will be receiving a small music note next to their display names.
YouTubers are historically extremely sensitive to changes made by the platform. Due to the obliqueness of how the site's recommendation algorithms work, many creators live in constant fear of losing placement around the site.
"I don't care about the validation of a check mark, but I've been able to make a lot of friendships with other creators because we get notifications when another verified channel comments on our videos," YouTuber Sierra Schultzzie wrote Thursday. "Even if they do restore my badge (I submitted an appeal), it sucks because lots of other medium sized channels won't get it back."
Over the weekend, YouTube CEO Susan Wojcicki addressed the controversy surrounding the policy change. In a series of tweets, Wojcicki said that creators will no longer have to appeal to keep their verification.
UPDATE
This post has been updated with an additional statement from YouTube's CEO Susan Wojcicki.