Meg Lanker-Simons is a University Of Wyoming student who is currently charged with interference in a police investigation.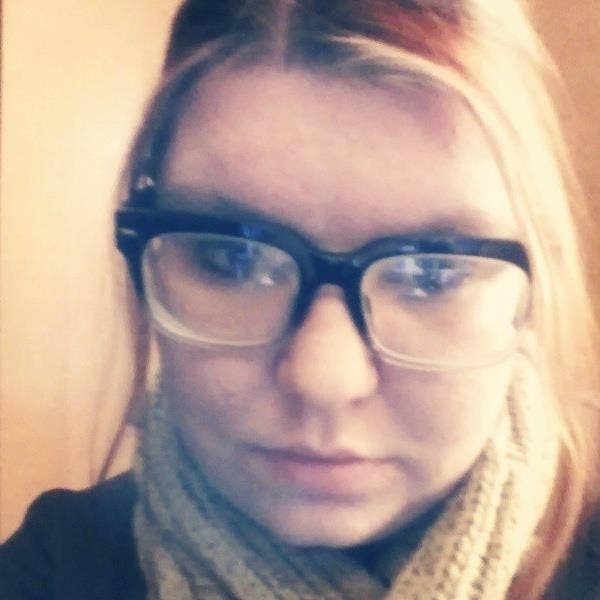 Lanker-Simons allegedly made an anonymous rape threat against herself in a post on the UW Crushes Facebook page, and then lied about it to authorities.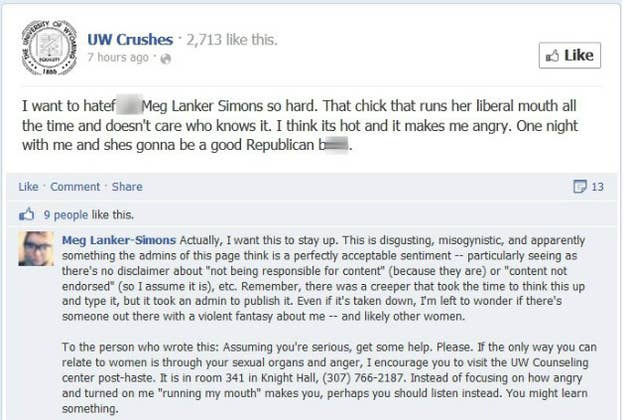 According to authorities, she made the controversial post, then denounced it on the page, inspiring UW authorities to investigate who had posted the message.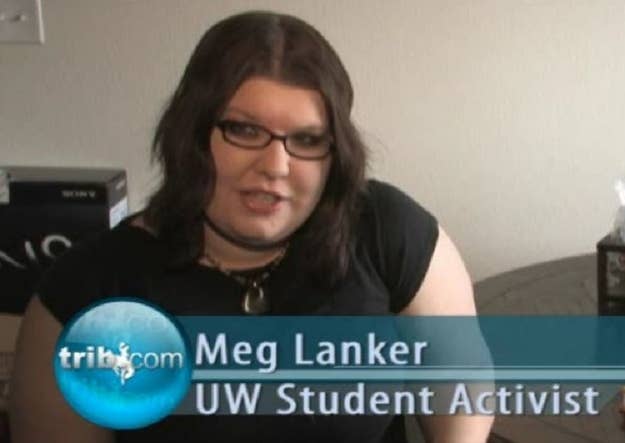 From The Daily Caller:
Police investigated the incident. By Monday, they had collected "substantial evidence" and determined that the posting was a hoax perpetrated by Lanker-Simons on her personal computer while it was in her possession.

University police came to their conclusion based on an interview with Lanker-Simons and a search of her computer after obtaining a warrant, reports the Laramie Boomerang (the local daily paper).
The protest was led by Lanker-Simons' friends and meant to decry rape culture on campus, inspired by the Facebook post.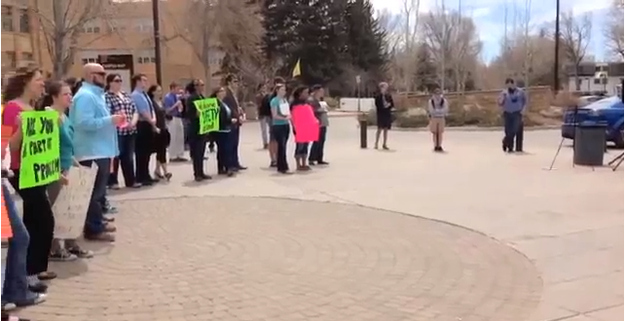 She actually took photos of the rally and posted them on her blog a day before she locked down her social media.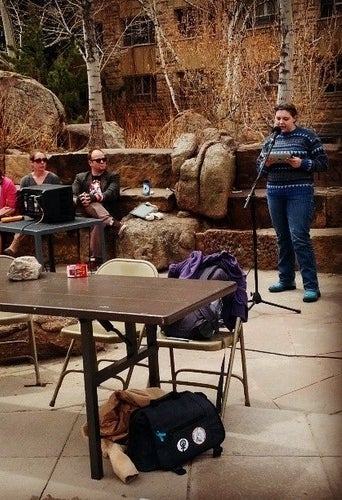 Signs from the rally: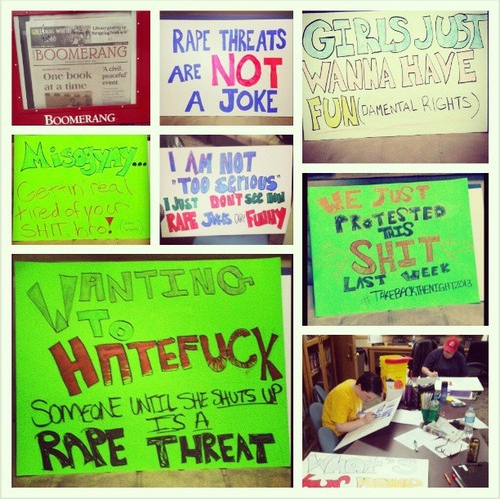 Here's The University of Wyoming's full statement about the controversy:
April 30, 2013 — A University of Wyoming student has been cited for interference with a police investigation in connection with a post on a non-university-affiliated Facebook page that included a reference to sexual violence.

Meghan Lanker-Simons received the citation as a result of false statements she made to the UW Police Department. The UWPD investigation concluded that she was responsible for the post on the now-dismantled "UW Crushes" Facebook site in which she ostensibly was targeted as a potential victim of sexual violence.

The citation followed a police interview of Lanker-Simons and a search of her computer equipment pursuant to a search warrant. UW police obtained substantial evidence verifying that the offending Facebook post came from Lanker-Simons' computer, while the computer was in her possession.

"This episode has sparked an important discussion reaffirming that the UW community has no tolerance for sexual violence or violence of any type. The fact that the Facebook post apparently was a fabrication does not change the necessity for continued vigilance in assuring that we have a campus where everyone feels safe," UW spokesman Chad Baldwin says. "It's important that this event does not undermine the progress that has been made in this area."
On Tuesday, Lanker-Simons put this on her tumblr, denying all requests for comment.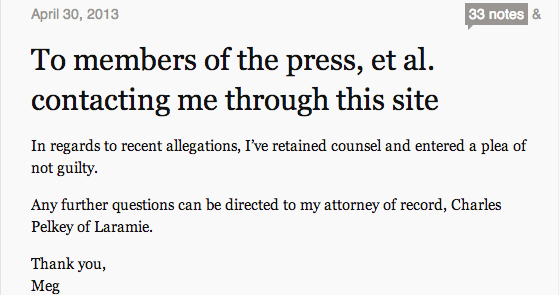 According to The Laramie Boomerang, the interference charge is a misdemeanor carrying a prison sentence of up to a year and a fine up to $1,000.