A Soldier Stationed In Afghanistan Used A Mall Santa To Propose To His Girlfriend
If you look for it, I've got a sneaky feeling you'll find that love actually is all around.
Sgt. Clint Underhill is currently stationed in Afghanistan, but he wanted to propose to his girlfriend Kimberly Roberts during the holidays back home in Indiana.
They teamed up with the Eastland Mall and a very smooth-talking mall Santa.
The mall Santa surprised Kimberly with a huge bouquet of flowers and then got down on one knee and read from a letter Underhill wrote.
"Kimberly, our time together so far has been nothing short of amazing," Santa read from Underhill's letter. "There isn't a day that goes by that I don't realize how lucky I am to have you to be in my life."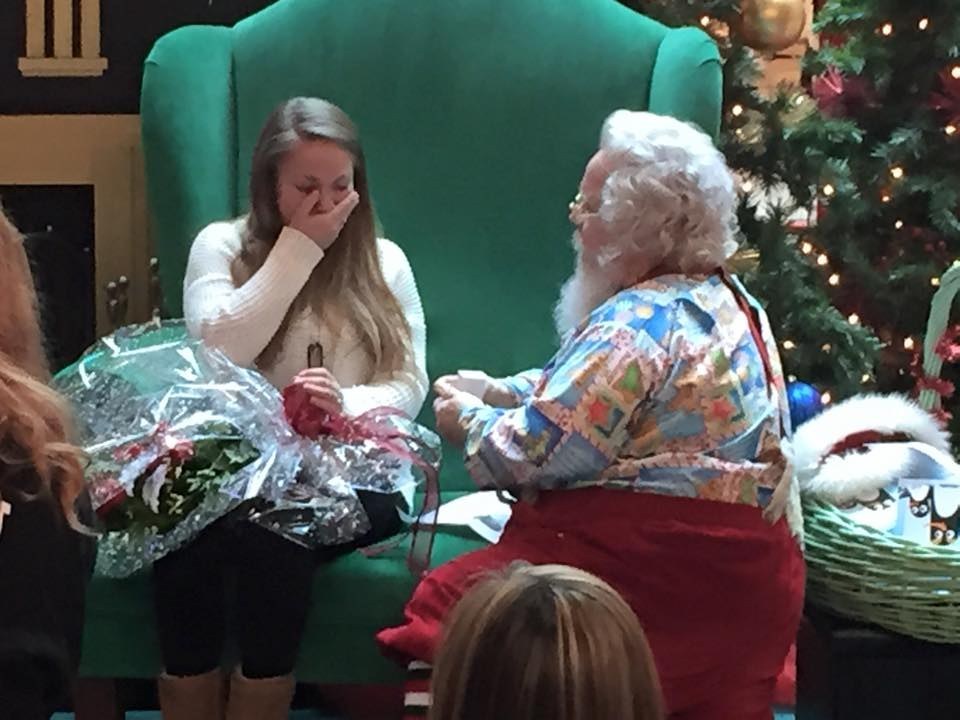 Then Santa popped the question for Underhill. Roberts said yes (because who could refuse Santa Claus) as the whole mall cheered on.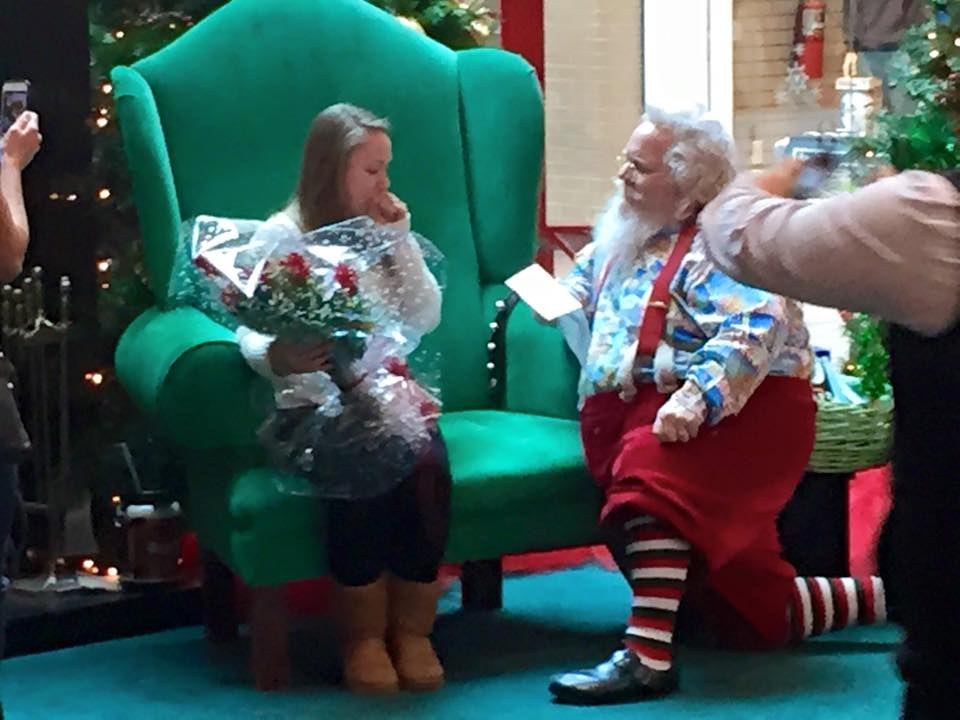 Aww, good luck, guys!