A Timeline Of How Mohammed Emwazi Became The ISIS Militant Known As "Jihadi John"
Here's everything we know about Mohammed Emwazi.
Emwazi is believed to be originally from Kuwait.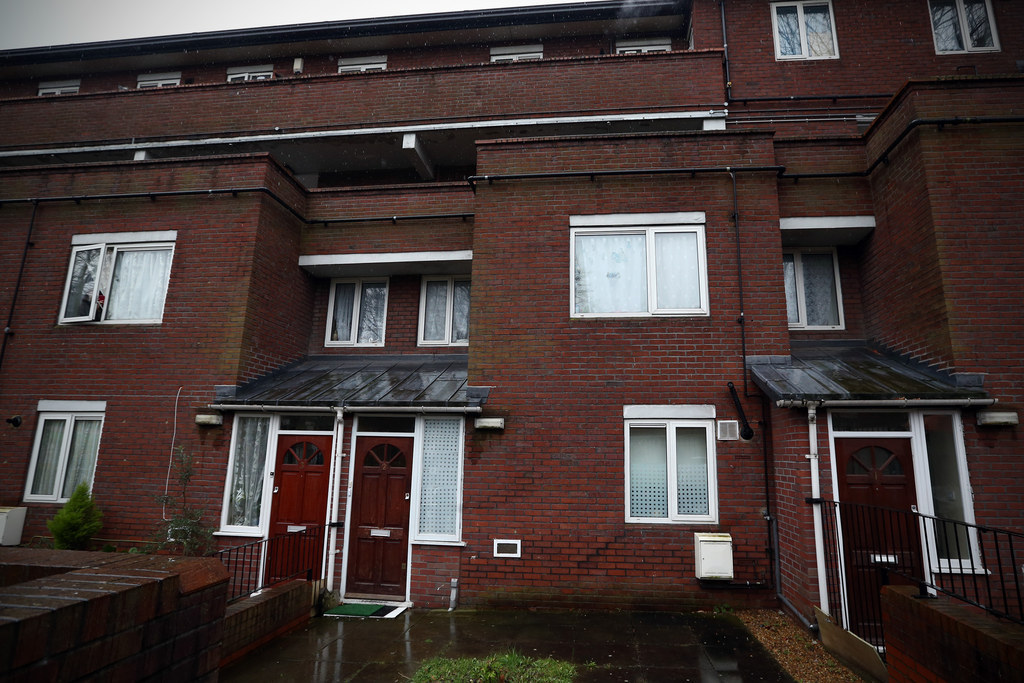 Emwazi was born in 1988, and moved to the UK at the age of six with his family, according to Cage UK, a counter-terrorist activist group who spoke at length with Emwazi while he was still in the UK.
He was schooled in the UK.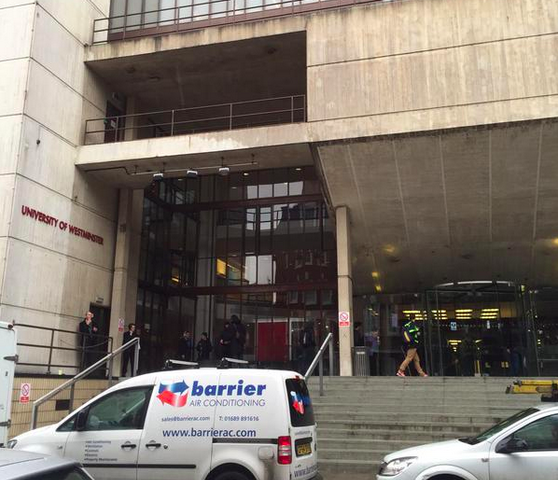 Emwazi attended the Quintin Kynaston Community Academy in St John's Wood, north London. He then attended the University of Westminster. He graduated in 2009 with a degree in computer science.
By 2010, he was going under the name Muhammad ibn Muazzam.
Emwazi's name appears in the above Independent piece from 2010. (That is not a photo of him.) In the article, Emwazi – going by name "Muazzam" – describes being questioned by security services while he and a friend were coming home from a safari in Tanzania.
Emwazi was questioned by Dutch and British security services.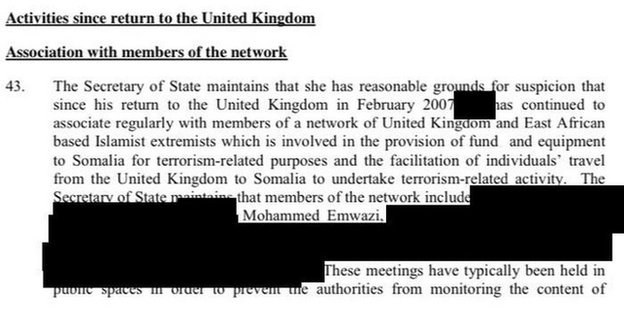 Emwaz's name appears in UK court documents. The secretary of state named him as having connections to a network of Islamist extremists based in Somalia. Emwazi told investigators that MI5 questioned him about his opinion of the London suicide attacks of 2005.
In 2013, Emwazi changed his name again, to Mohammed al-Ayan, and was reported as a missing person.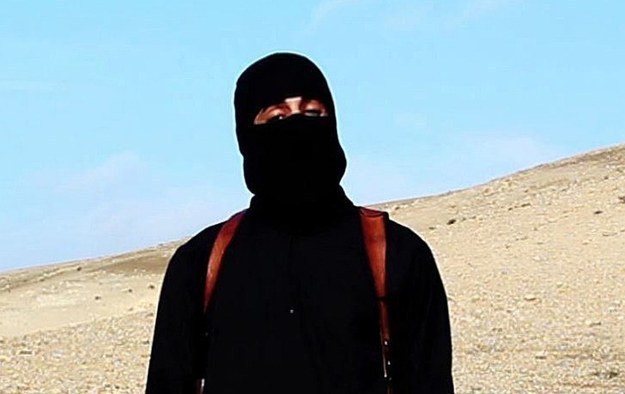 According to activist group Cage UK, after graduation, Emwazi became increasingly radicalised. In 2012, Emwazi took and passed a course to teach English as a foreign language. In early 2013, his father apparently suggested that he should change his name in order to make it easier to travel.
Emwazi was refused entry to Kuwait a third time. He left his parents' home, and was reported as a missing person. Four months later, police told Emwazi's family that he had entered Syria.
American journalist James Foley was beheaded in August 2014.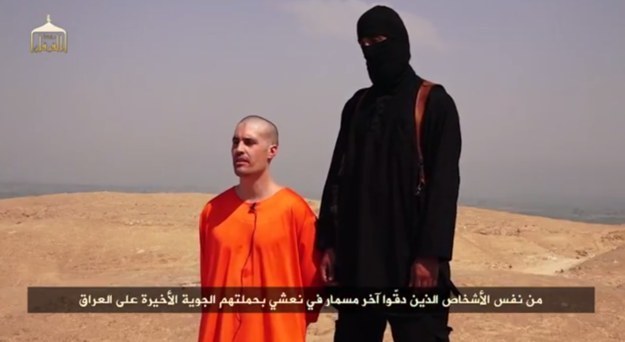 The act was purportedly recorded in a video in which Foley appears beside a black-clad ISIS militant with a British accent. The militant beheads Foley and then addresses the camera, threatening that "any attempt by you, Obama, to deny the Muslims their rights of living in safety under the Islamic caliphate will result in the bloodshed of your people".
It is now believed that the militant on camera is Emwazi.
American journalist Steve Sotloff was beheaded in early September.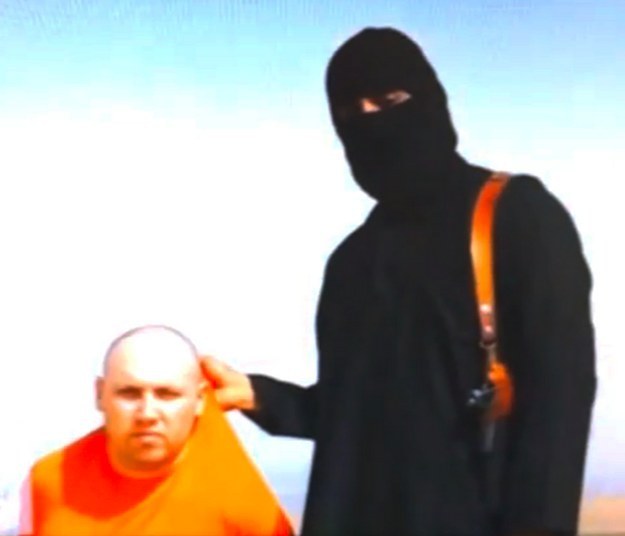 Sotloff appeared in another video in the same position as Foley. In it, the masked man says that he is the same militant from the Foley execution video. "I'm back, Obama," he says, addressing the camera. "I'm back because of your arrogant foreign policy towards the Islamic State."
A day after the video was made public, the U.S. government confirmed that Sotloff had been executed by ISIS members.
David Cawthorne Haines, a Scottish aid worker, was beheaded a few weeks later.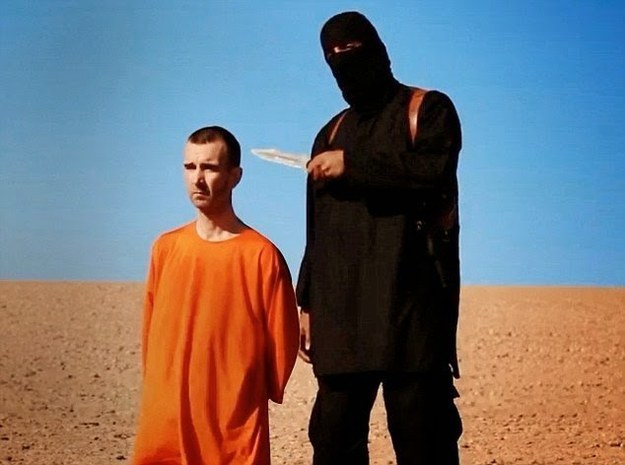 In September, ISIS released a video purporting to show the execution of Haines in the middle of a desert. The video begins with a taped interview of British prime minister David Cameron speaking about Iraq, followed by "a message to the allies of America". Haines is then beheaded by a man believed to be Emwazi. Based on the voice, the militant appears be the same man in the previous two ISIS videos.
Alan Henning, a British aid worker, was executed in October.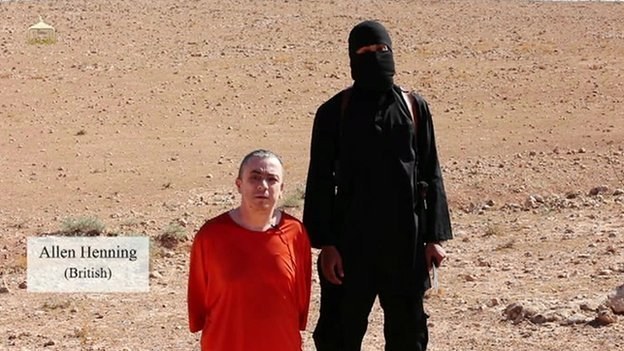 A video was released that purports to show British hostage Alan Henning being beheaded by the ISIS militant, by this point dubbed "Jihadi John" by the British tabloids. It opens with Henning kneeling on the ground next to the masked man. Henning addresses the camera, saying: "Hi, I'm Alan Henning. Because of our parliament's decision to attack the Islamic State, I as a member of the British public will now pay the price for that decision." Henning is then beheaded.
American aid worker Peter Kassig appeared in two execution videos in November.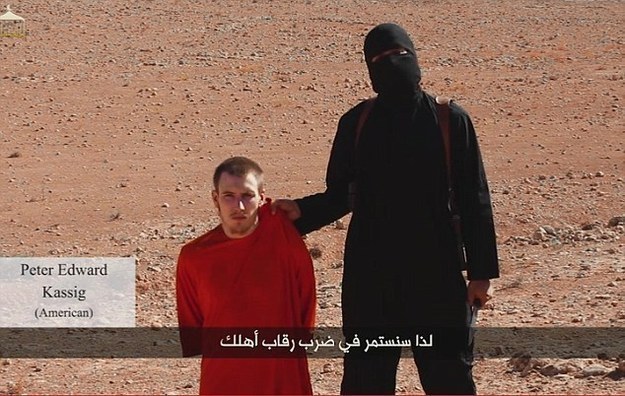 In the first, Kassig appears next to the militant with a British accent that's thought to be Emwazi.
In the second, a black-clad man thought to Emwazi is seen standing over a severed head.
"This is Peter Edward Kassig, a U.S. citizen of your country," the man says to the camera. "Peter, who fought against the Muslims in Iraq while serving as a soldier under the American army, doesn't have much to say."
Video of two Japanese journalists, Kenji Goto Jogo and Haruna Yukawa, being held hostage was released in January.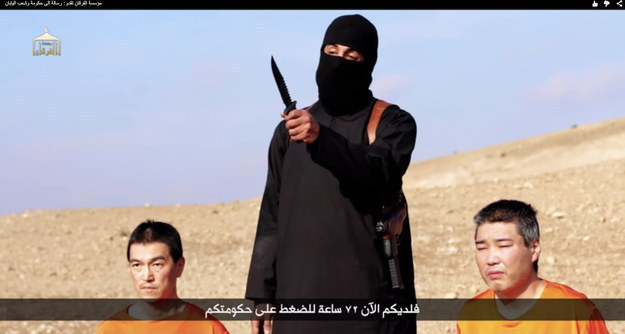 In the first clip, the English-speaking militant demands $200 million in ransom from the Japanese government for their involvement with Western military efforts.
In a follow-up, the militant appears to behead Goto.
These are the most recent videos the militant believed to Emwazi has appeared in.
On Thursday, the Washington Post published Emwazi's identity.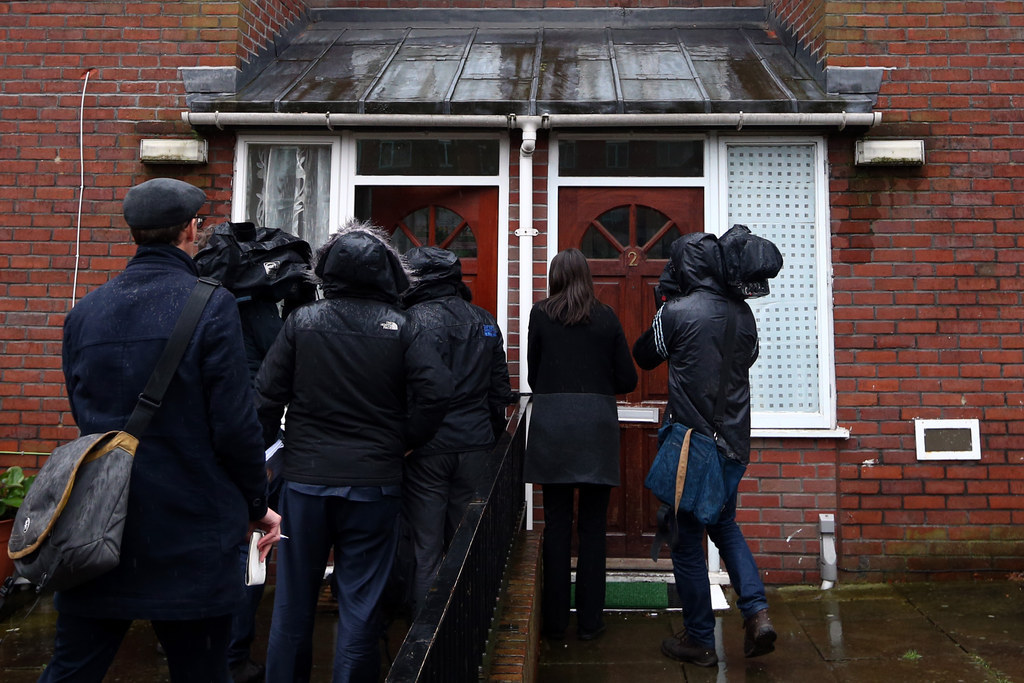 The announcement created a media frenzy outside what is believed to be Emwazi's family home. Cage UK held a press conference describing him as a "kind, gentle, soft-spoken young man".
A spokesperson for the University of Westminster said it was shocked and sickened at the reports that "Jihadi John" is Mohammed Emwazi.
The White House refused to comment on Emwazi's identity.