The New Boston Bombing Suspects Are The Dumbest College Kids Ever
Three classmates of Dzhokhar Tsarnaev have been arrested and charged in connection to the Boston Marathon bombing. Here's what we know about them.
Three new suspects have been brought into the Boston bombing case after it was found they were allegedly tampering with evidence:
An FBI affidavit says the three men removed bombing suspect Dzhokhar Tsarnaev's backpack from his dorm room at the University of Massachusetts at Dartmouth three days after the bombing.

The affidavit says Tazhayakov and Kadyrbayev agreed to get rid of it after concluding from news reports that Tsarnaev was one of the bombers.

A court appearance for the three is scheduled for Wednesday afternoon.
Two of the suspects, Azamat Tazhayakov and Dias Kadyrbayev, are both from Kazakhstan and attended The University of Massachusetts at Dartmouth with Dzhokhar Tsarnaev.
They are accused of removing a bag from Dzhokhar's dorm room that contained fireworks and Vaseline, suspected bomb-making materials. A laptop computer was also removed from the room.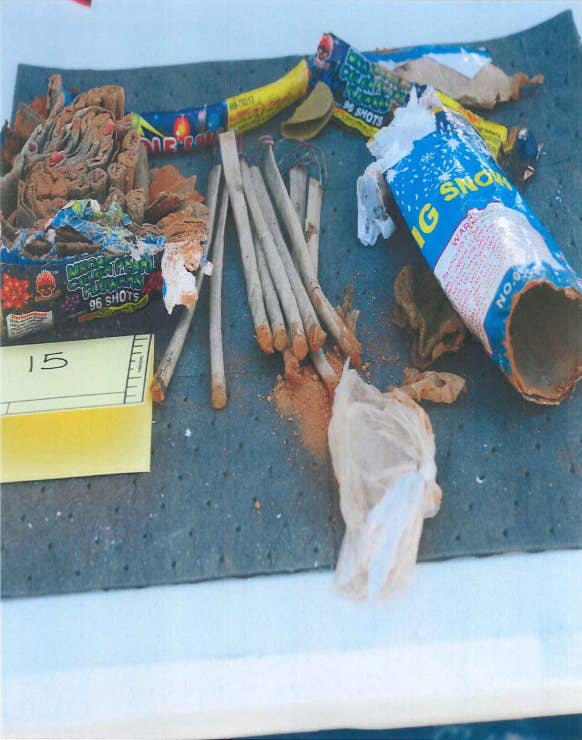 Neither of their Facebook profiles show public updates from 2013.

Azamat's Twitter has not been updated since April 14.
Dias' VKontakte page, a Russian-based social media site, shows an update made on April 19 — the same day that Dzhokhar Tsarnaev was arrested by police in Watertown.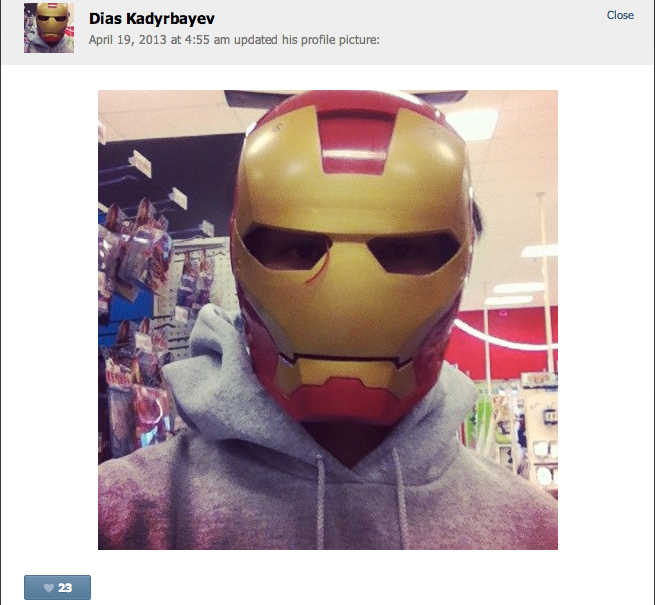 CNN footage of the suspects being taken into police custody in New Bedford last week:
CBS Boston covered the house raid last week:
NEW BEDFORD (CBS) – Three people in New Bedford have been detained by the FBI for questioning in connection with bombing suspect Dzhokhar Tsarnaev. Federal and local agencies swarmed an apartment complex on Carriage Drive and executed a search warrant.
Azamat and Dias have been held in a county jail for the last week on allegations of violating their student visas while attending UMass-Dartmouth.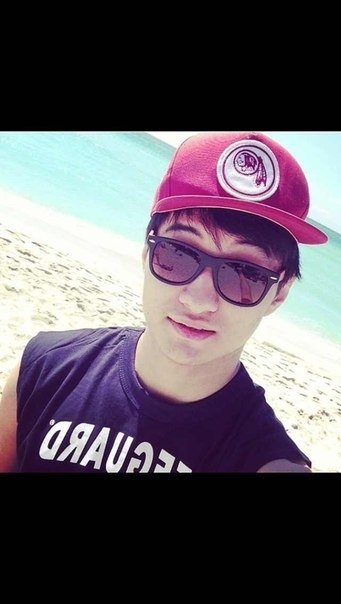 The third suspect, Robel Phillipos, is charged with making false statements to federal investigators.
The third suspect has been identified by the criminal complaint (and CBS News) as Robel Phillipos, a 19-year-old from Cambridge. The new suspects will appear in court at 3:30 p.m. today in Boston, when all three will be charged with conspiracy to obstruct justice, which includes tampering with and destroying evidence, as well as lying to police.
WCVB NewsCenter 5 in Boston are confirming this is a photo of him:
There's also a #FreeRobel hashtag.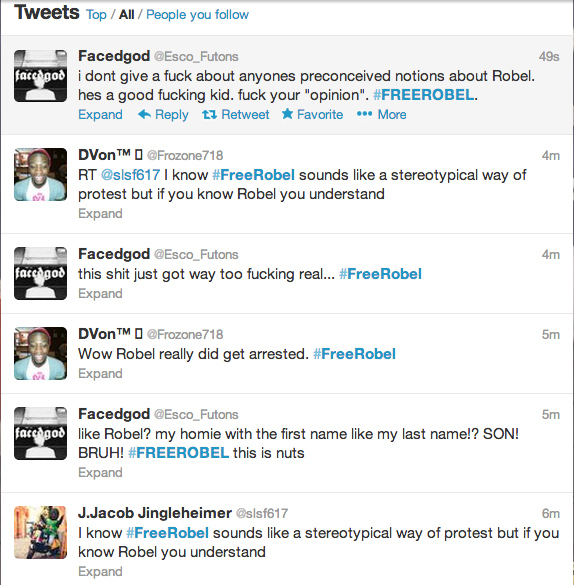 The Boston Globe is reporting that they were not involved in the actual bombing.
The three suspects will face federal charges:
The third suspect, according to Anderson, was born and raised in Massachusetts. He will be charged with making false statements, CBS reported.

Sources told CBS News senior correspondent John Miller that investigators arrested the three for harboring or aiding Tsarnaev after the fact. These will be federal charges.
Here's the full criminal complaint:
Here are two of the more interesting excerpts: