Updated — July 19, 12:25 a.m. ET
Malaysia Airlines Flight MH17 lost contact with ground control on Thursday, July 17 while traveling at 33,000 feet over Ukraine.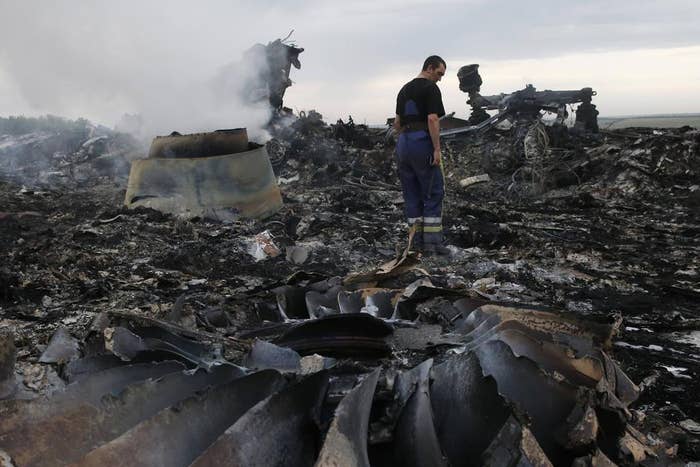 Flight MH17 took off on Thursday from Amsterdam to Kuala Lumpur. Malaysia Airlines lost contact with the plane while it was flying at around 33,000 feet above the Donetsk region in eastern Ukraine. Donetsk has been a hot spot in the ongoing conflict between Ukraine and pro-Russian separatists.
The Boeing 777 did not send out a distress call before the crash. There is an investigation under way to determine exactly how the plane was downed. Despite Ukraine and U.S. officials saying the plane was likely shot down by a missile, this has not been officially confirmed.
There were 283 passengers and 15 crew members on board. There are no signs of any survivors.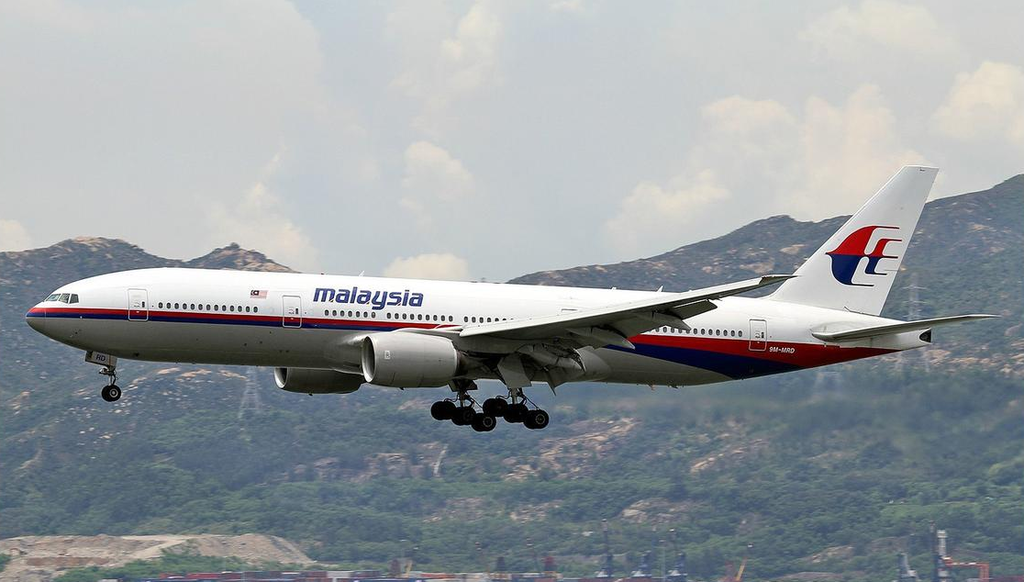 According to the manifest, the majority of the passengers were Dutch, Malaysian, and Australian. There were 80 children on board.
Amateur footage was uploaded to YouTube on Thursday showing plumes of black smoke coming from the crash site.
Horrific images from the scene of the crash then slowly made their way to social media, showing large pieces of smoldering debris from the plane and bodies, some still strapped into their seats, littered across miles of Ukrainian farmland.
It is believed that the plane was shot down by a surface-to-air missile from a Buk launcher.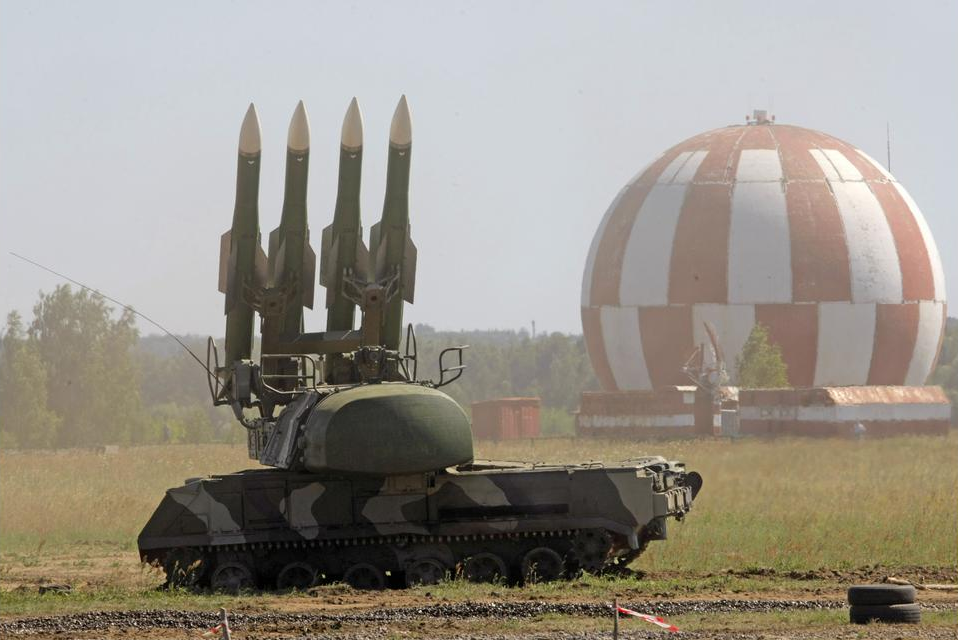 Anton Gerashchenko, an adviser to Ukraine's interior minister, said on Facebook that the plane was shot down by a missile from a Buk launcher. Pro-Russian rebels had recently bragged about acquiring Buk systems.
In another incident highlighting the precarious situation in the region, the Ukrainian government on Thursday said a Russian military plane had shot down a Ukrainian fighter jet in Ukrainian airspace the previous evening, the New York Times reported.
A large number of delegates to the 20th International AIDS Conference and their family members were on board.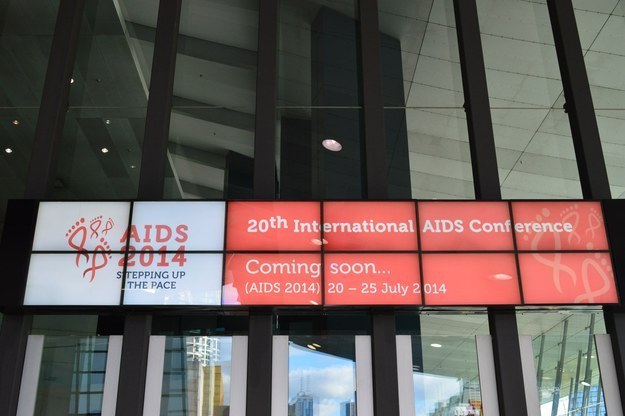 Those headed to the conference in Melbourne included medical researchers, health workers, and activists. Joep Lange was one of the passengers on board. Lange, a former president of the International AIDS Society, headed the Department of Global Health at the University of Amsterdam. Lange has been involved in HIV research and treatment since 1983. He worked in particular on pivotal trials in antiretroviral therapy and on the prevention of mother-to-child transmission of HIV.
"The cure for AIDS may have been on that plane, we just don't know," Trevor Stratton, an HIV/AIDS consultant, told the ABC. "You can't just help but wonder about the kind of expertise on that plane."
Malaysia Airlines released the official list of the passengers' nationalities Friday evening.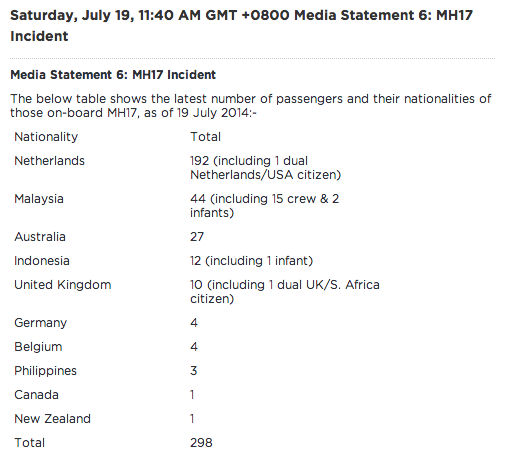 There were 192 passengers on Flight MH17 from the Netherlands.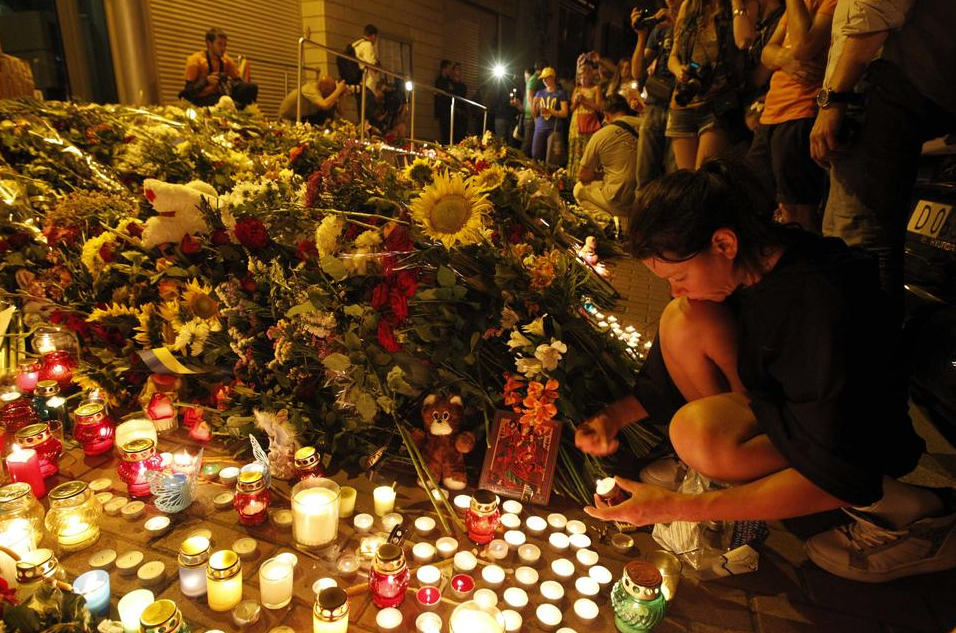 The passengers on Flight MH17 were largely Dutch. Of the almost 300 passengers and crew on board, more than half were from the Netherlands. As some have pointed out, based on the population of the Netherlands, there was a larger percentage of the Dutch population lost on Flight MH17 than Americans lost during 9/11.
On Friday morning, flags around the Netherlands were flying at half-staff. And Dutch Prime Minister Mark Rutte called for an investigation into the crash, saying, "The next of kin of the 154 Dutch victims and all the other nationalities have the right to know what happened."
There were 44 Malaysians aboard the plane, including the step-grandmother of the Prime Minister of Malaysia.
Sri Siti Amirah, 83, was the step-grandmother of Prime Minister Najib Razak, as well as his cousin and defense minister Hishammuddin Hussein, Agence France-Presse reported. Amirah's final destination was supposed to be Jogjakarta, in her native Indonesia, where she planned to celebrate Eid al-Fitr, an Islamic festival at the end of Ramadan.
Hussein tweeted Friday about his step-grandmother being on the plane.
There were 27 Australians and 10 British passengers among the 298 on board.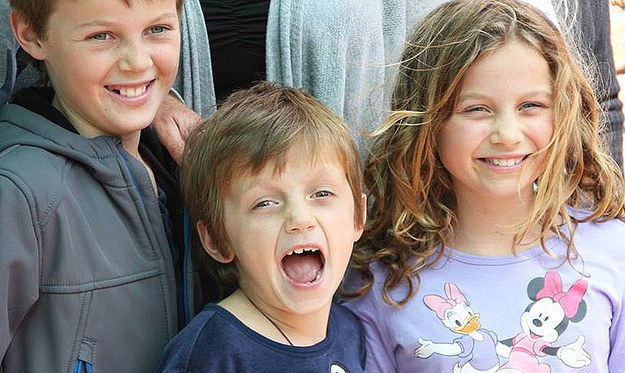 Australian siblings Mo, 12, Evie, 10, and Otis Maslin, 8, were among the 298 victims of the Malaysia Airlines crash in Ukraine. They were traveling home with their grandfather Nick Norris, 68, who had taken the children to Europe so they could join their parents, Anthony Maslin and Rin Norris, for a holiday.
Former BBC journalist and World Health Organisation spokesperson Glenn Thomas was one of the 10 British passengers on board. Thomas was heading toward the International AIDS Conference in Melbourne.
One American citizen, Quinn Lucas Schansman, was on board.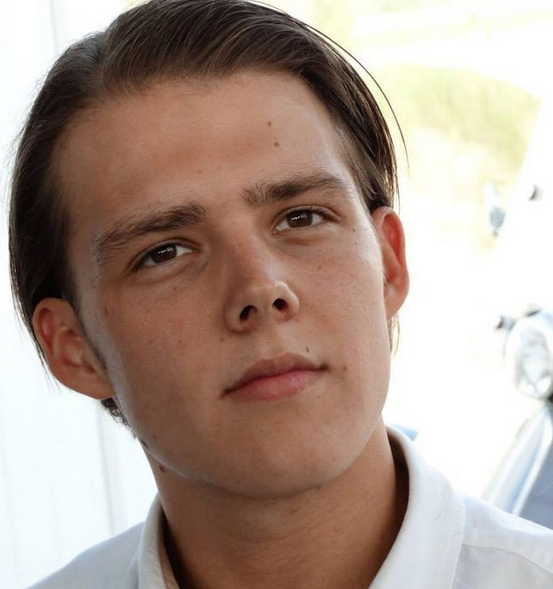 While administration emails initially indicated there were no U.S. passports on the flight, President Obama confirmed at a press conference on Friday there was at least one American citizen on board, a U.S.-Dutch dual citizen living in the Netherlands, Quinn Lucas Schansman.
Schansman was traveling to Malaysia to visit family.
There is alleged audio of separatists admitting to downing the plane.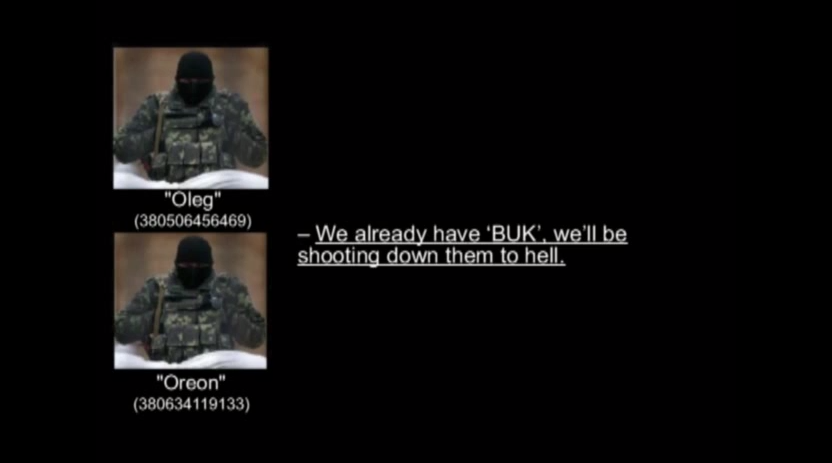 Kyiv Post's Chris Miller reports that the conversation is between Igor Bezler, a Russian military intelligence officer, and Vasili Geranin, a leading commander of pro-Russian separatist group the Donetsk People's Republic. According to an English translation of the conversation intercepted by SBU, Bezler told Geranin that they shot down a civilian plane.
The pro-Russian separatists say they are not responsible for shooting down the plane.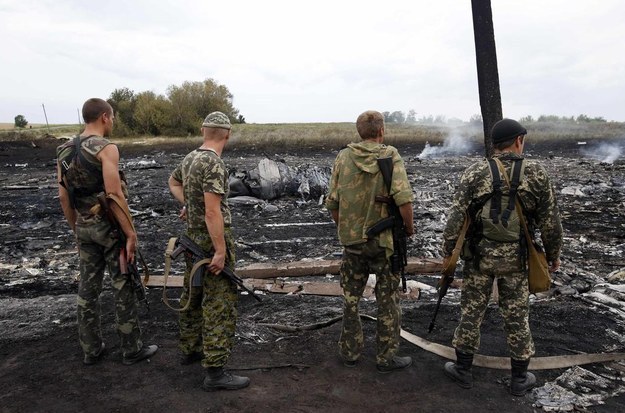 Alexander Borodai, self-proclaimed prime minister of the Donetsk People's Republic, told BuzzFeed the rebel group was not responsible for taking down Flight MH17. Vladislav Seleznev, spokesman for Ukraine's armed forces, said on Thursday that rebels took the plane's black box, however.
It is being reported, as of Friday, that the pro-Russian separatists are now allowing access to the crash site.
Ukrainian President Petro Poroshenko said Ukrainian armed forces were not involved, Russian President Vladimir Putin says Ukraine "bears the full responsibility."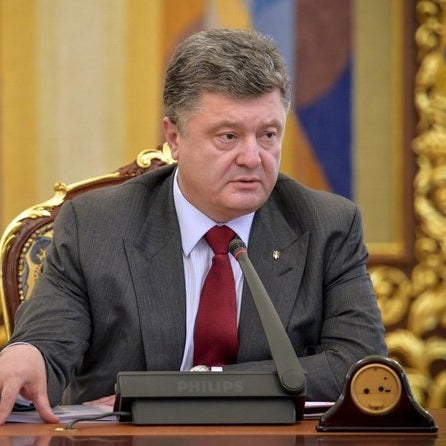 Ukraine President Petro Poroshenko called for an immediate investigation of the incident. He said the "armed forces of Ukraine did not take action against any airborne targets."
"Shooting down a civilian aircraft is an act of international terrorism, targeted against the entire world," Poroshenko said. "We expect an adequate response from the international community."
Russian President Vladimir Putin offered condolences over the crash of MH17. In a separate statement, Putin said that since the crash happened in Ukraine airspace, Ukraine "bears the full responsibility for this terrible tragedy."
Malaysia's prime minister has launched an investigation into the crash.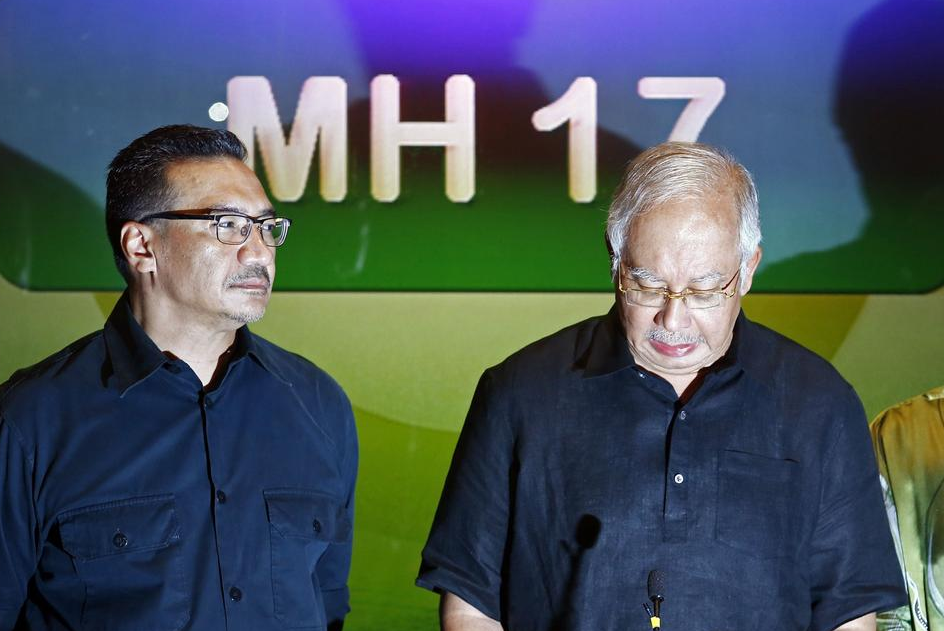 On Friday at a press conference, Malaysian Prime Minister Najib Razak demanded swift justice for those responsible if Malaysia Airlines Flight MH17 was found to have been shot down.
In the hours after the crash, President Obama said the "first priority" for the United States will be to determine if American passengers were aboard. Vice President Joe Biden, speaking at the annual Netroots Nation conference in Detroit, said the plane, "apparently, had been shot down. Shot down. Not an accident. Blown out of the sky."
According to U.S. officials, it is likely that pro-Russian separatists were behind the attack.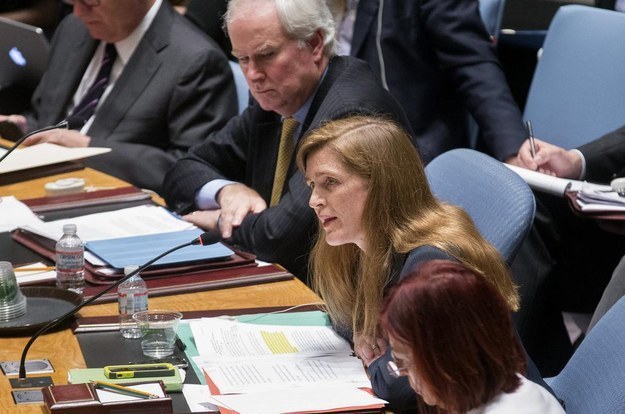 Speaking at an emergency meeting of the U.N. Security Council, U.S. envoy to the United Nations Samantha Power said that MH17 was "likely downed by a SA-11 Buk missile fired from separatist-held territory" in Ukraine.
In a joint statement released Friday, the members of the Security Council called for a full, thorough, and independent international investigation into the incident in accordance with the international civil aviation guidelines and for appropriate accountability.
President Obama has suggested Russian involvement in the crash of MH17, calling the incident "an outrage of unspeakable proportions."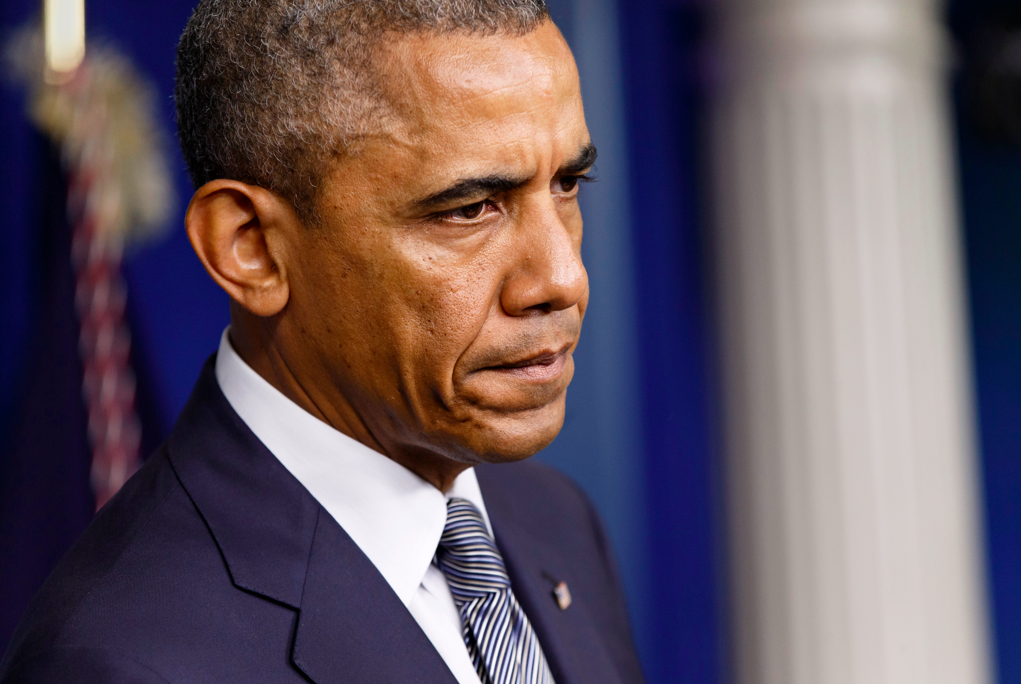 In a press conference on Friday, President Obama strongly condemned the downing of flight MH17, saying it was "an outrage of unspeakable proportions."
Obama announced that U.S. intelligence indicates the plane "was shot down by a surface-to-air missile launched from a seperatist-held area in Ukraine" and that "it is not possible for these separatists to function…without sophisticated equipment, sophisticated training. And that is coming from Russia."