Last week, the Wendy's Twitter account posted this tweet about how the company only uses fresh beef.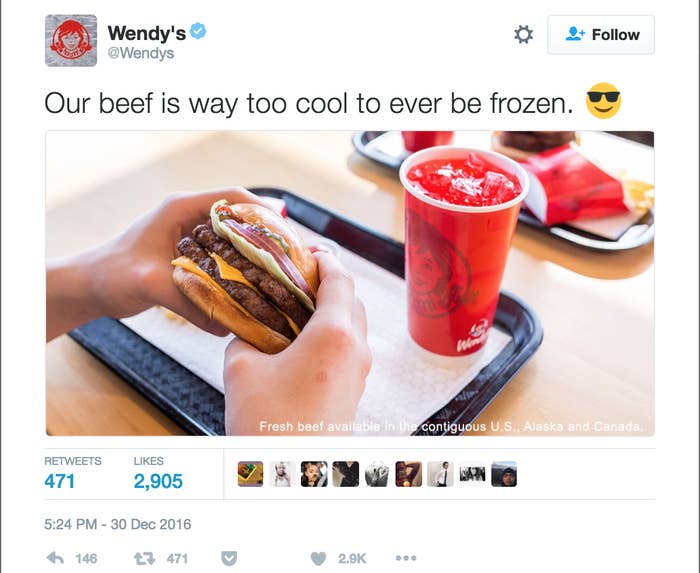 On Monday, however, a Twitter user named @NHride decided to come at the fast food social media account, accusing it of using frozen beef and calling it a joke.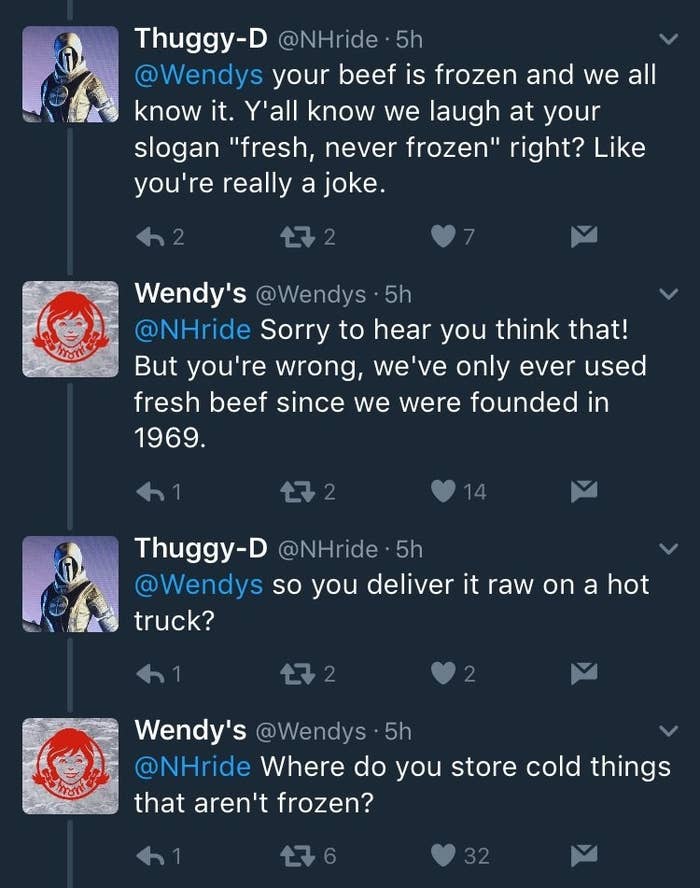 That's when the social media manager behind the Wendy's account decided to totally own them.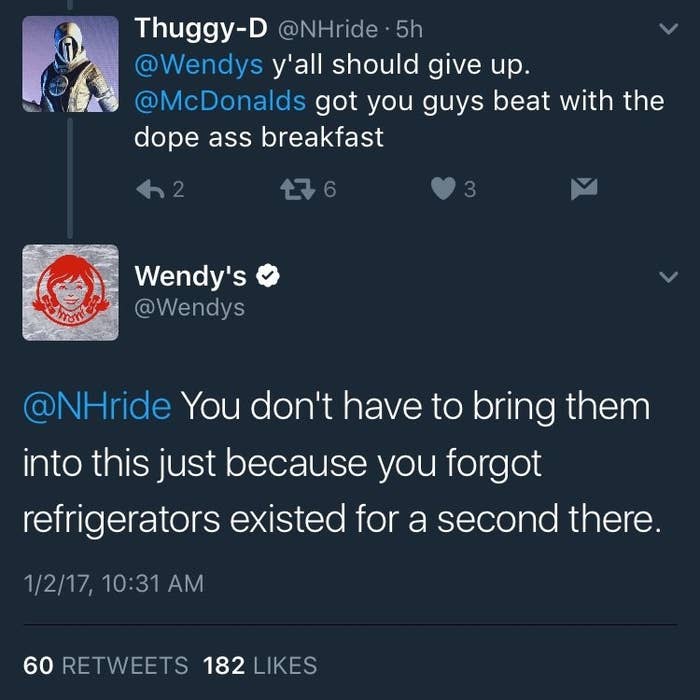 In fact, it seems @NHride was owned so completely that they deactivated their account.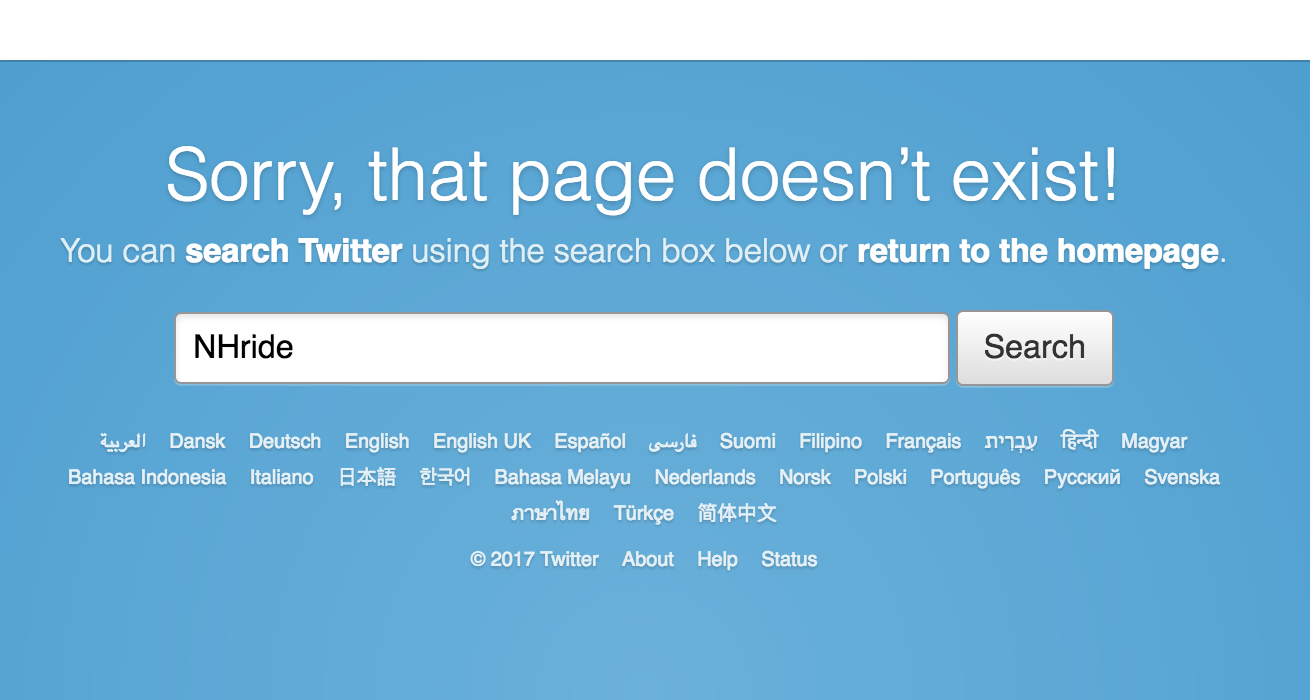 Luckily, the conversation was screengrabbed by Twitter user @Fraxtil, who tweeted it and has been retweeted 17,000 times.
Luckily, Wendy's hasn't deleted its tweets, so at least one side of the totally epic comeback is left for posterity.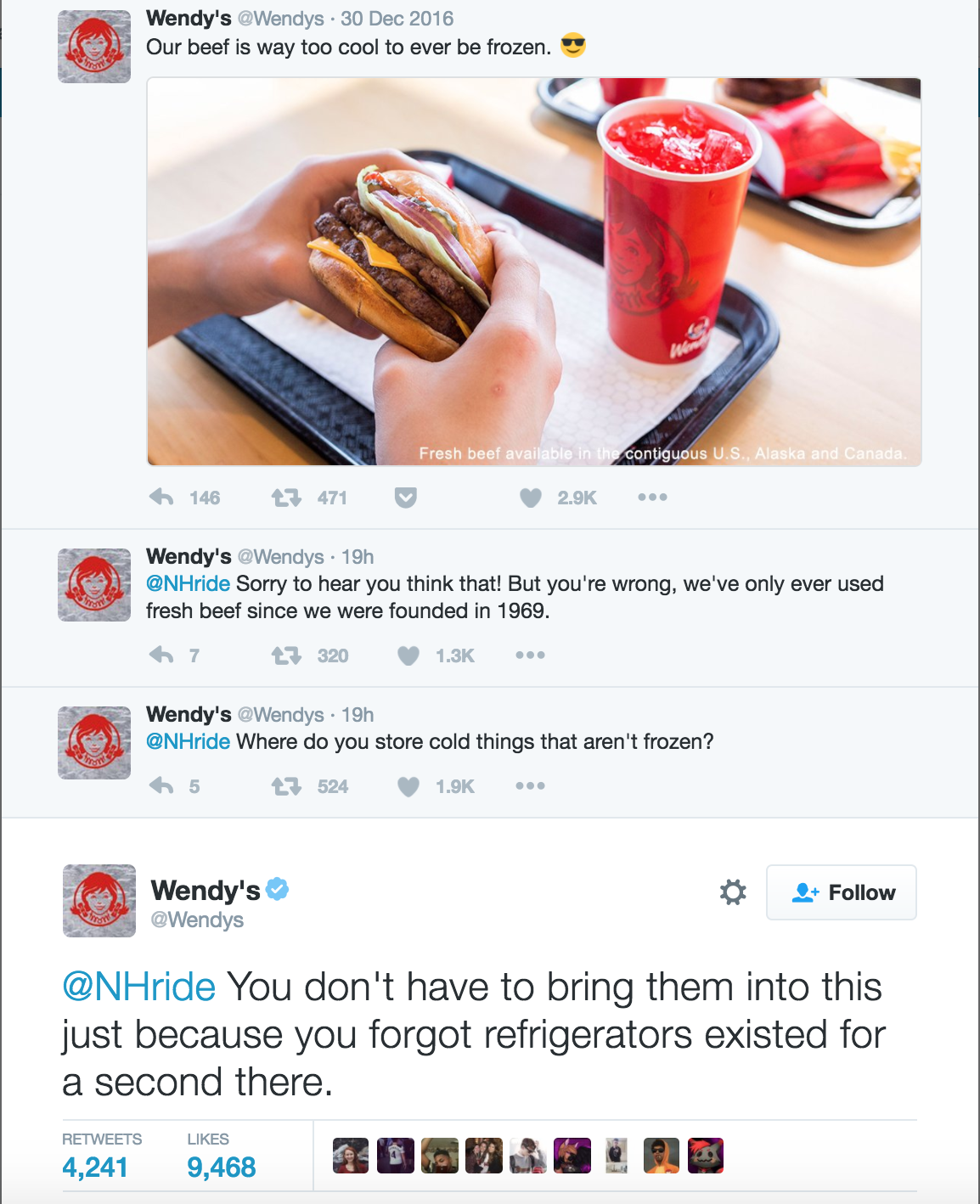 BuzzFeed News has reached out to Wendy's for comment about its anti-troll policy.