Jake Mcelfresh, who performs under the stage name Front Porch Step, became the center of a huge controversy earlier this year when accusations surfaced of sexual misconduct with underaged fans.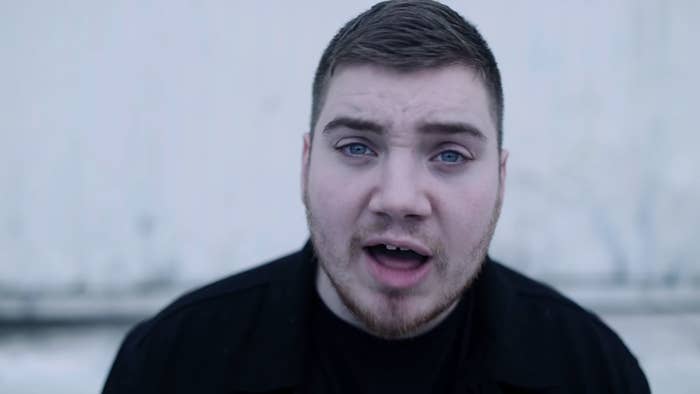 The petition alleges that Mcelfresh sent nude photographs to underage fans and included screenshots of the alleged texts.
There have been multiple cases of Jake Mcelfresh talking to underage girls and sending them vulgar photos. He has been asked to stop by these girls every time and continues with the sexual statements and harassment. Being in his 20's it is frankly disgusting that Jake is sending nudes and sexual statements to girls that are 13/14. There are screenshots of texts sent by him to one of these girls attached to this petition. We believe that Front Porch Step should not be allowed to play Vans Warped Tour and be given a national venue where he has access to the young girls who attend Warped Tour. We are asking Kevin Lyman and Vans Warped Tour to take Front Porch Step off the tour before something more than sending texts happens. Do not put your fans at risk, Kevin. Thank you all for signing.
Video of the performance shows that as Mcelfresh started his set, a member of the audience yells, "Are you going to rape some little girls?"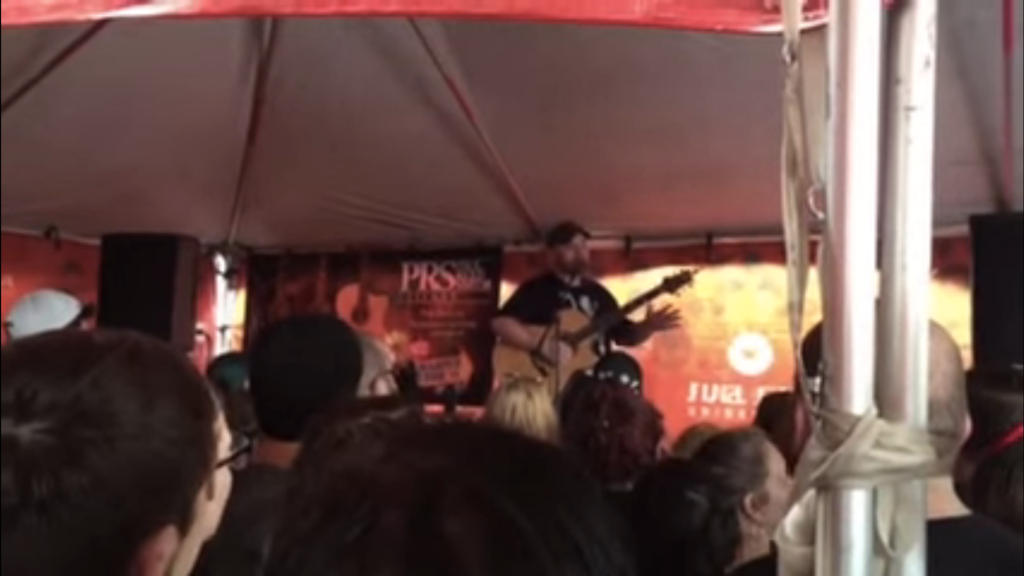 "The difference between you and me is that I know who I am, and I fucking am very proud of that. So you can go ahead, watch my set," Mcelfresh yells back. "Thanks for the ticket money, dude."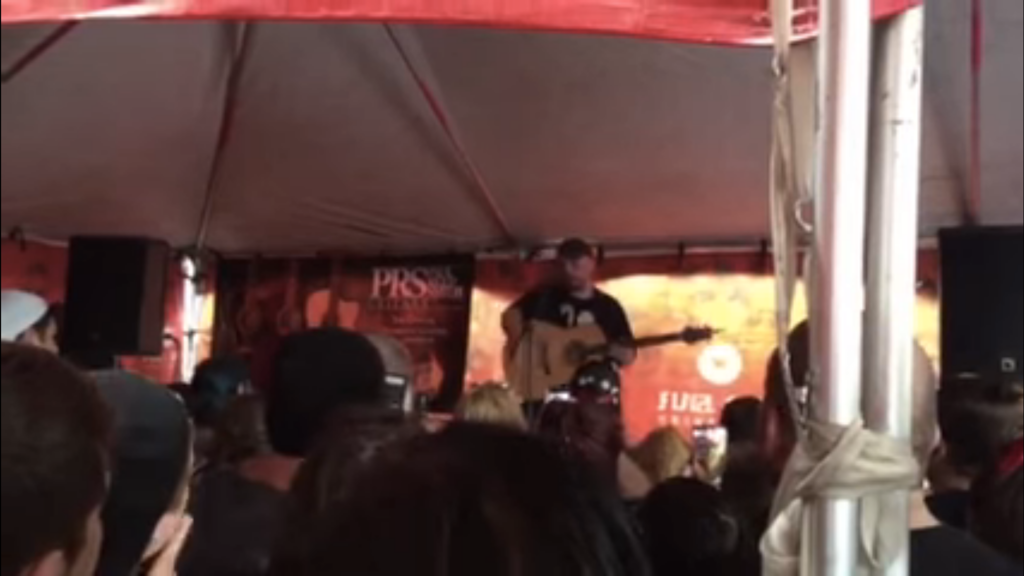 Warped Tour founder Kevin Lyman responded to fans on Twitter in December about the allegations circulating around Mcelfresh.
Lyman told The Alternative Press on Wednesday that he was aware of the rumors around Mcelfresh, but allowed him to play a set at the urging of Mcelfresh's therapist. Mcelfresh was not paid for the performance.
"He was only supposed to be here long enough to play his show," Lyman told AP, "but the weather today has been putting us behind schedule. He wasn't added to the tour, so those claims that he was 'added to sell tickets' are completely groundless." Lyman also said only two security guards were near the stage, not five as altpress had reported earlier.

Lyman also stressed that because Mcelfresh has still not been formally charged with any misconduct, he agreed to have him perform. "If he was a legitimate danger to anyone, he simply would not have been here."
As Lyman's response, along with video footage of the performance has circulated social media, many have begun accusing Warped Tour of not caring about the safety of young female fans.
BuzzFeed News has reached out to Warped Tour for comment.