On Saturday night, a user named kanuke7 posted a Pastebin link into the largest Discord server for Trump supporters, Centipede Central.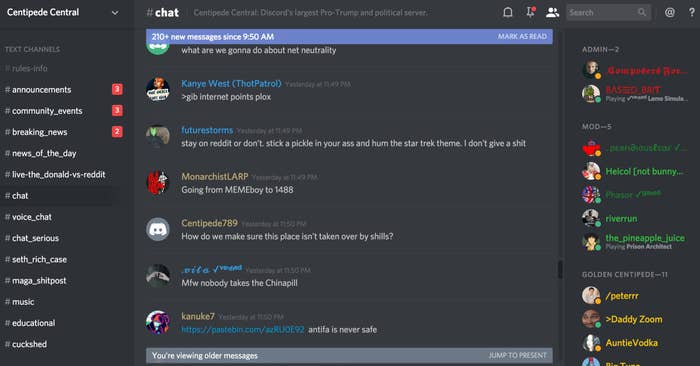 The document posted by kanuke7 has since been removed, but according to a copy of it obtained by BuzzFeed News, it contains the names, addresses, and phone numbers of thousands of people, as well as links to their social media accounts.
The document appears to be incomplete, but it has guidelines for how to add to it. It also makes a point of attempting to identify the religious affiliation and sexual orientations of people listed.
It also comes with instructions on how to find and compile information on people. The process is called doxing.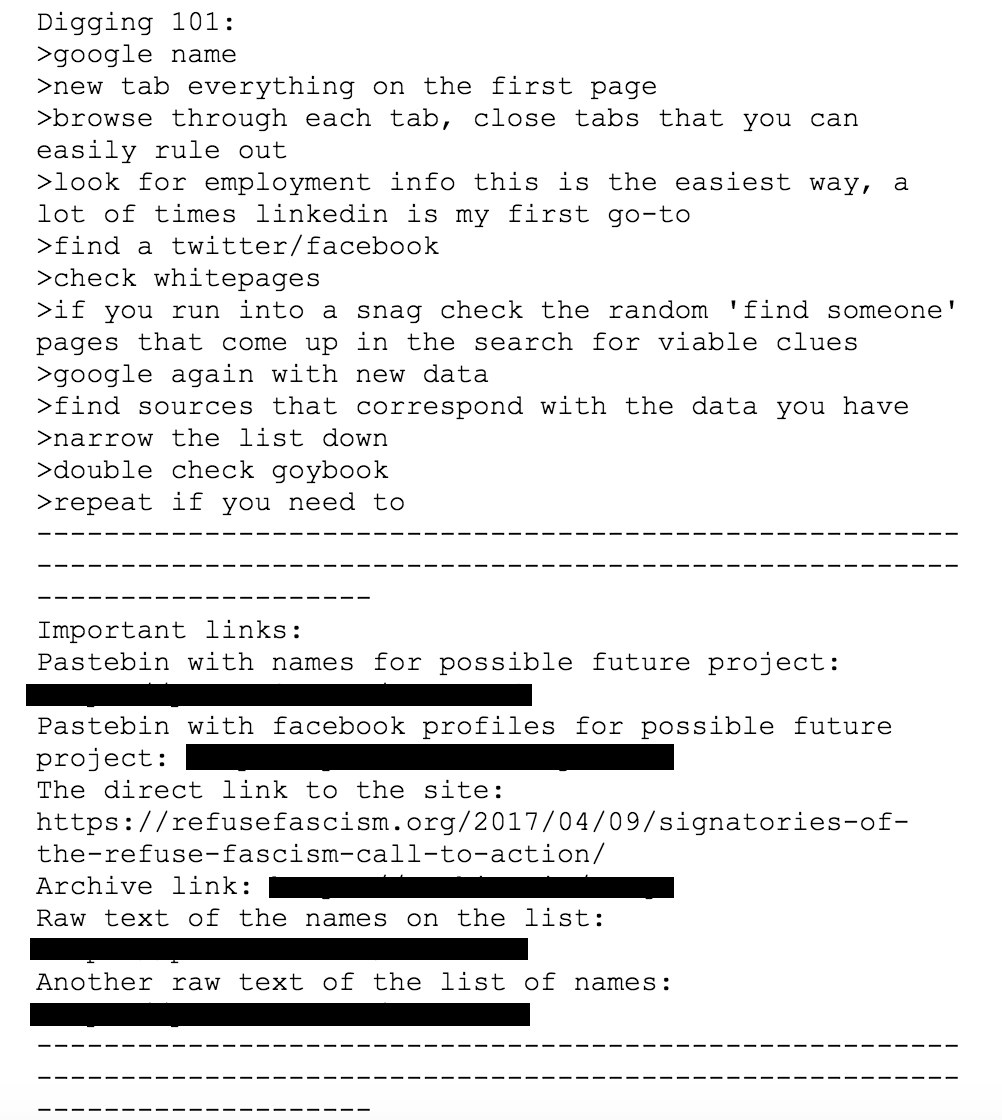 BuzzFeed News was able to trace the origin of the document back to three threads on 4chan's /pol/ message board from April.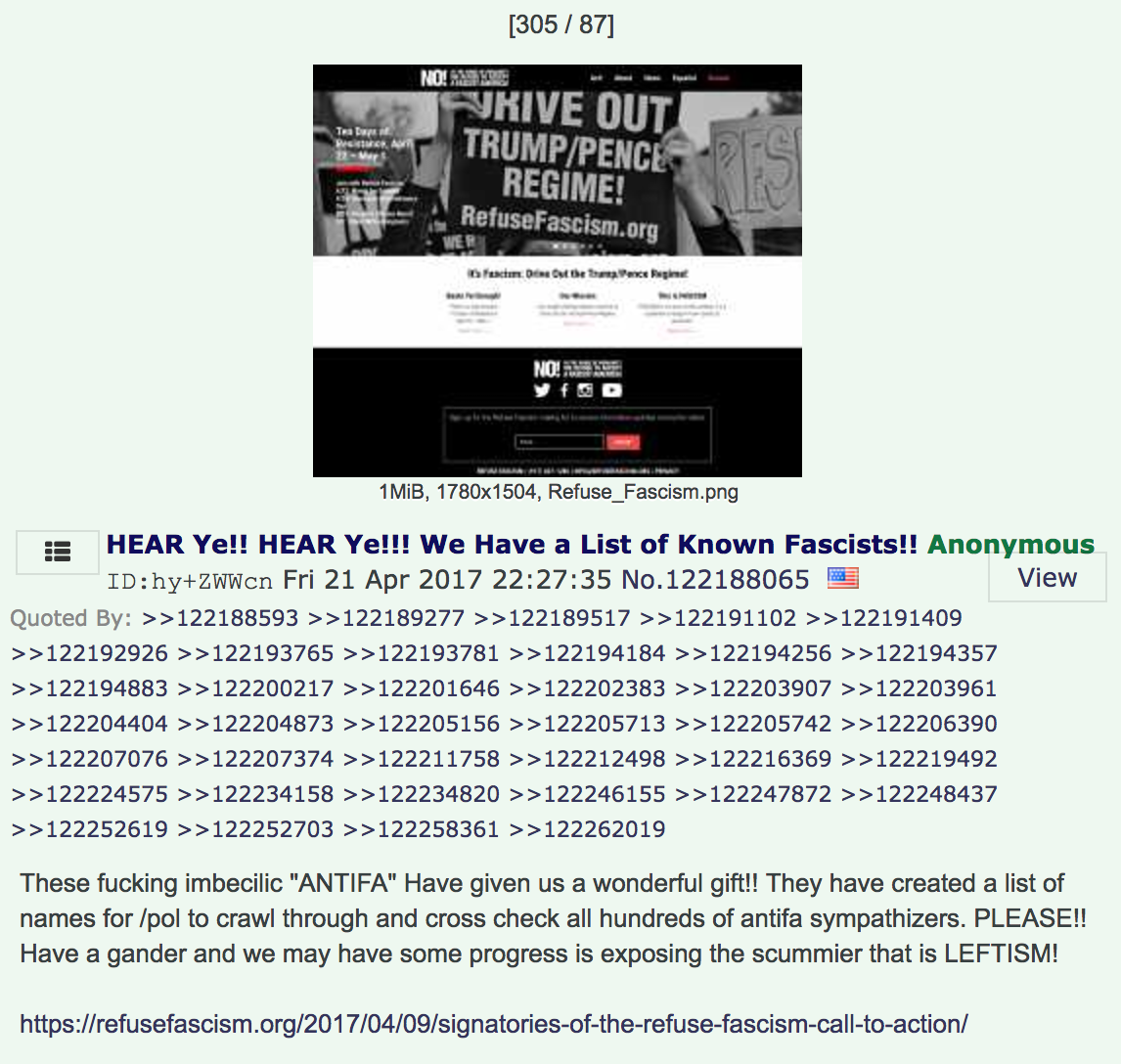 The original poster shared a link to a petition from refusefascism.org, writing, "These fucking imbecilic 'antifa' have given us a wonderful gift!! They have created a list of names for /pol/ to crawl through and cross check all the hundreds of antifa sympathizers."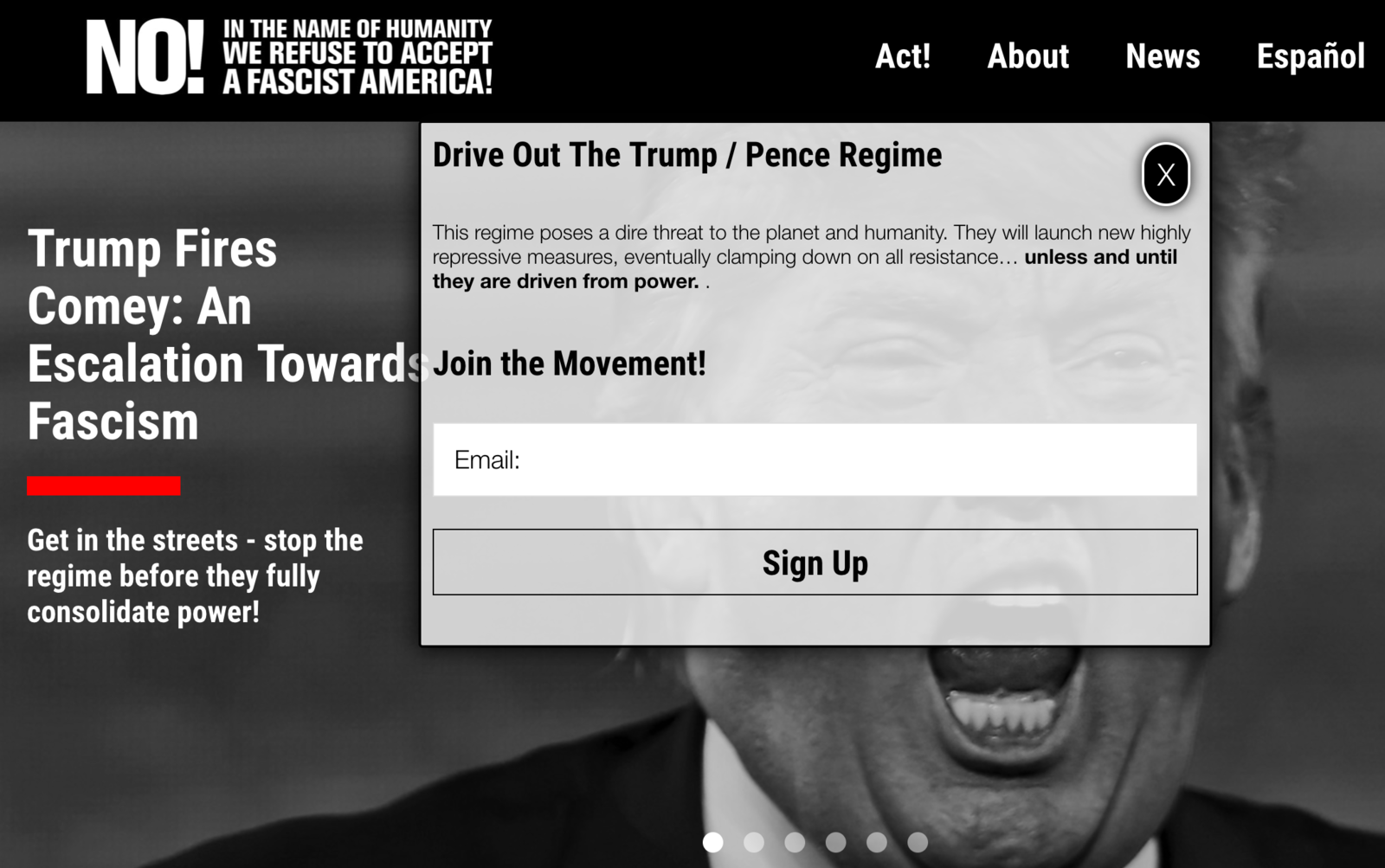 Refusefascism.org's petition was a list of people who signed a letter condemning the Trump administration and accusing it of spreading fascism.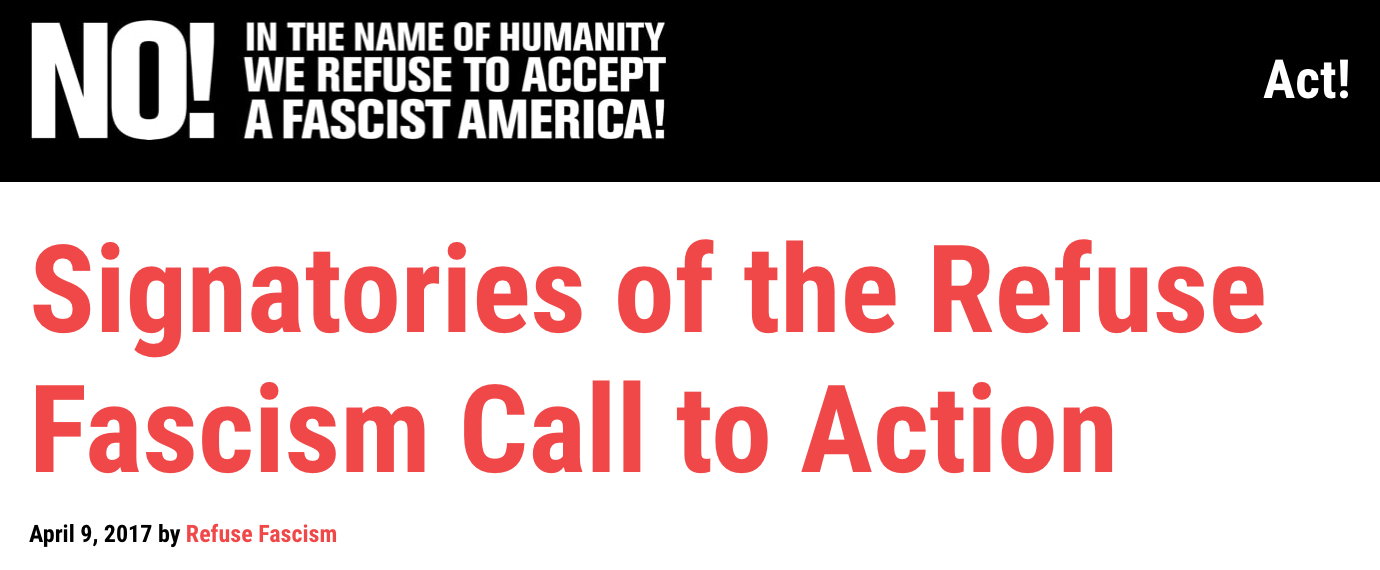 By the next day, 4chan users began organizing a way to look up the names on refusefascism.org's petition by turning it into a game.
By the third thread, most of what is in the Pastebin document was put on a website called Etherpad, which is like a live collaborative writing app.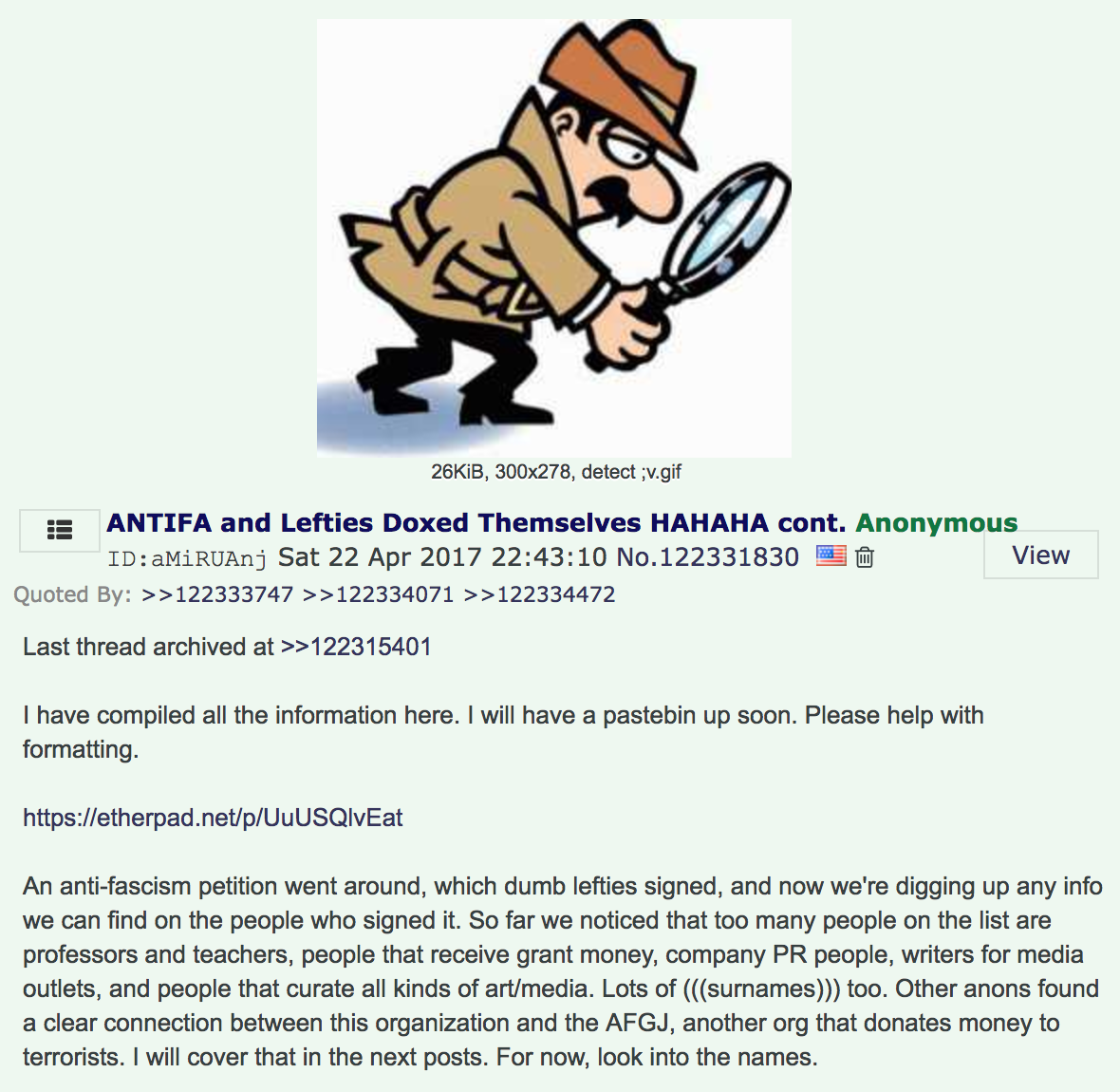 The 4chan threads are no longer live, but they are archived. It also appears that Twitter users tweeted out links to the threads while they were live.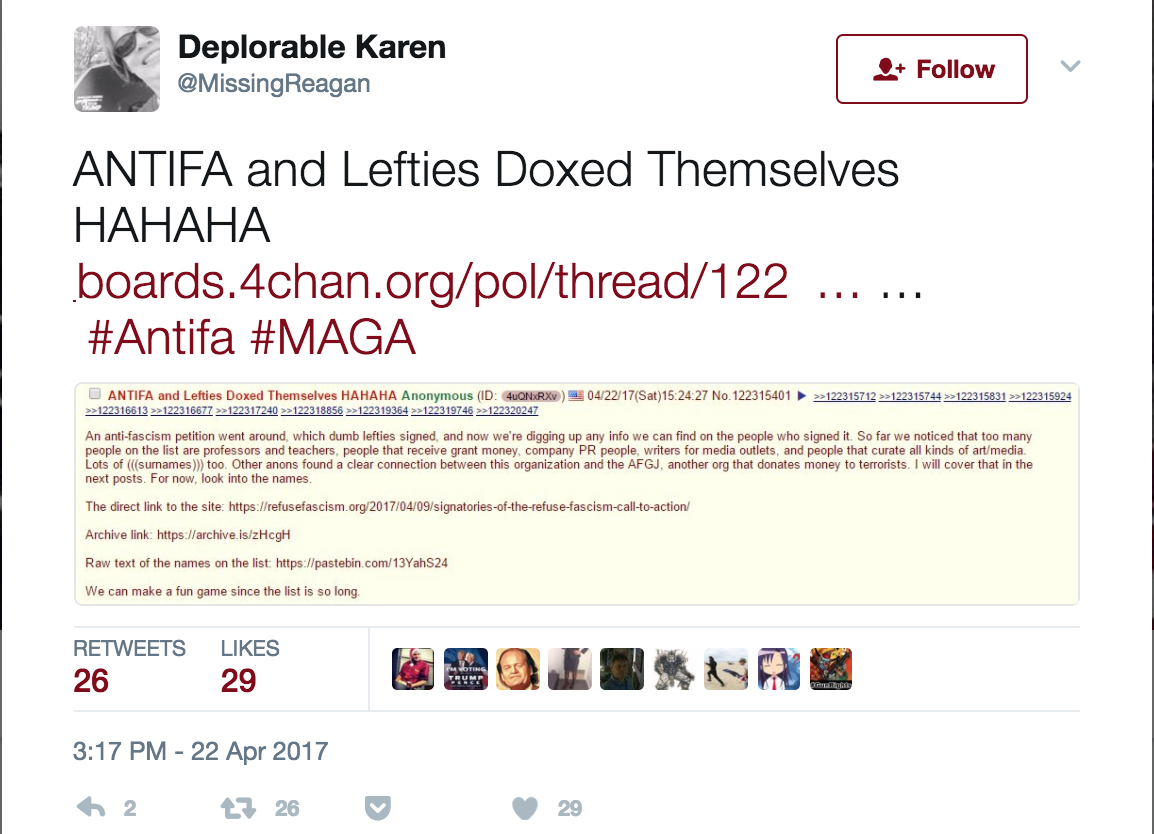 Which brings us back to Saturday, when user kanuke7 posted a link to the document in Centipede Central, writing, "antifa is never safe."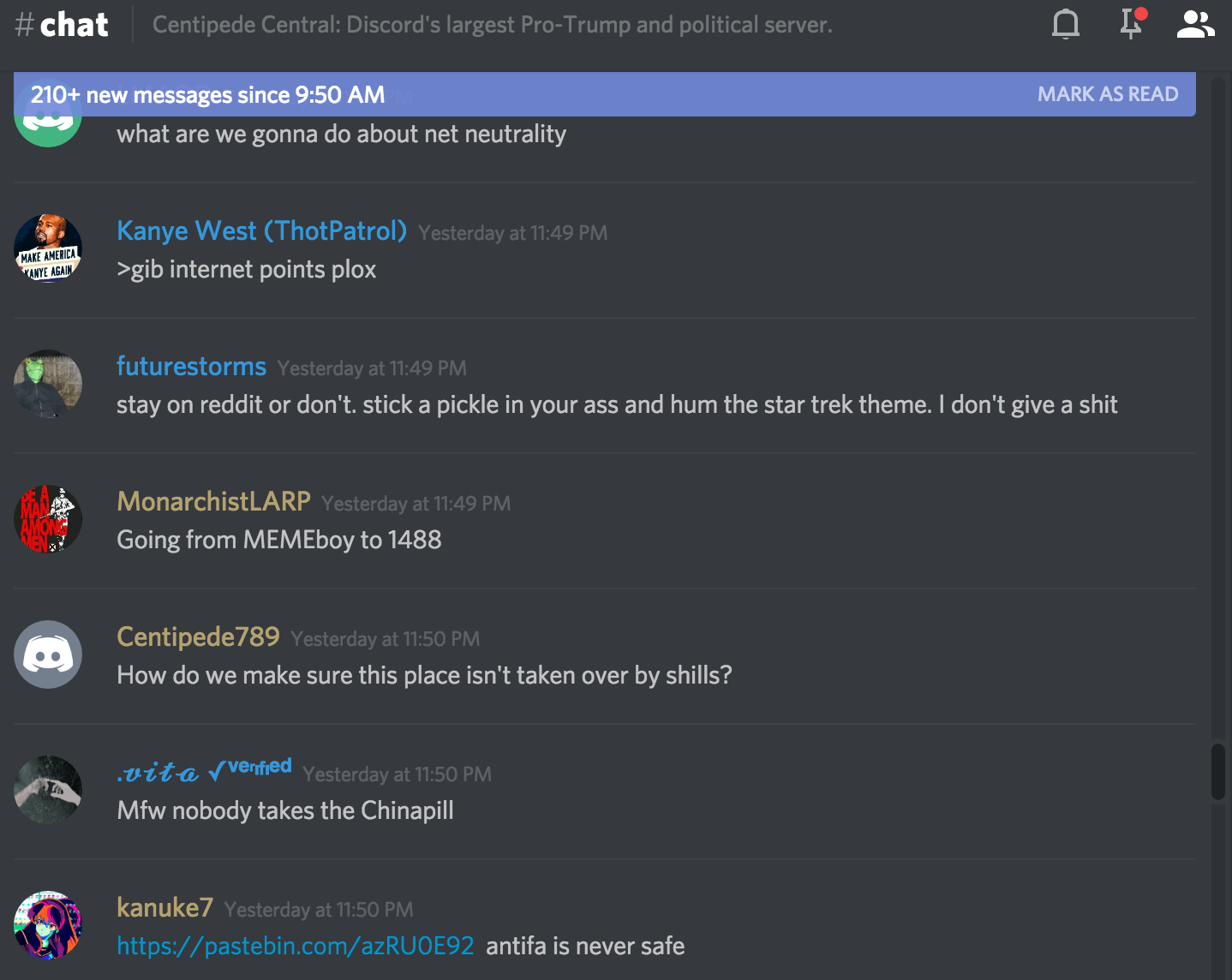 In terms of what's actually in the document, many entries are completely fleshed out, with lengthy bios, home addresses, work addresses, phone numbers, and a full list of social media accounts.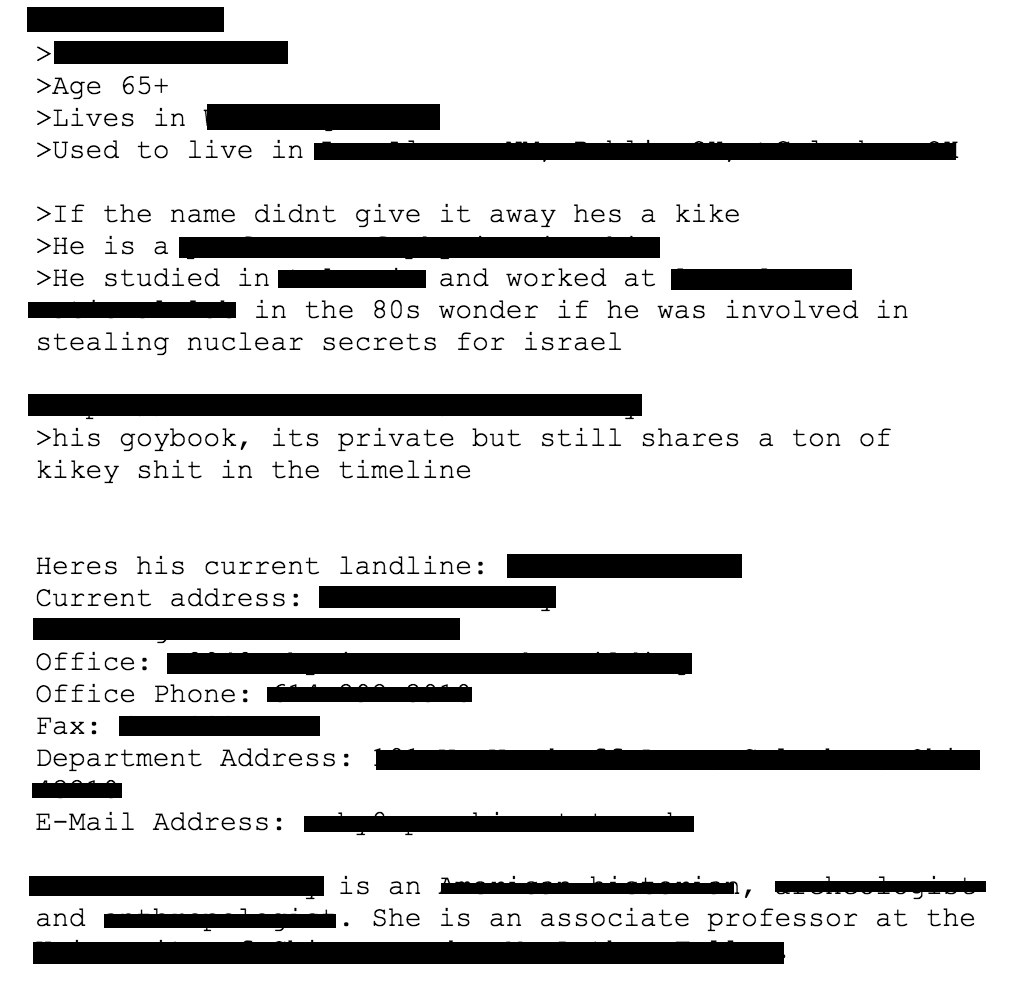 But the largest section is just a list of names with ages and rough locations.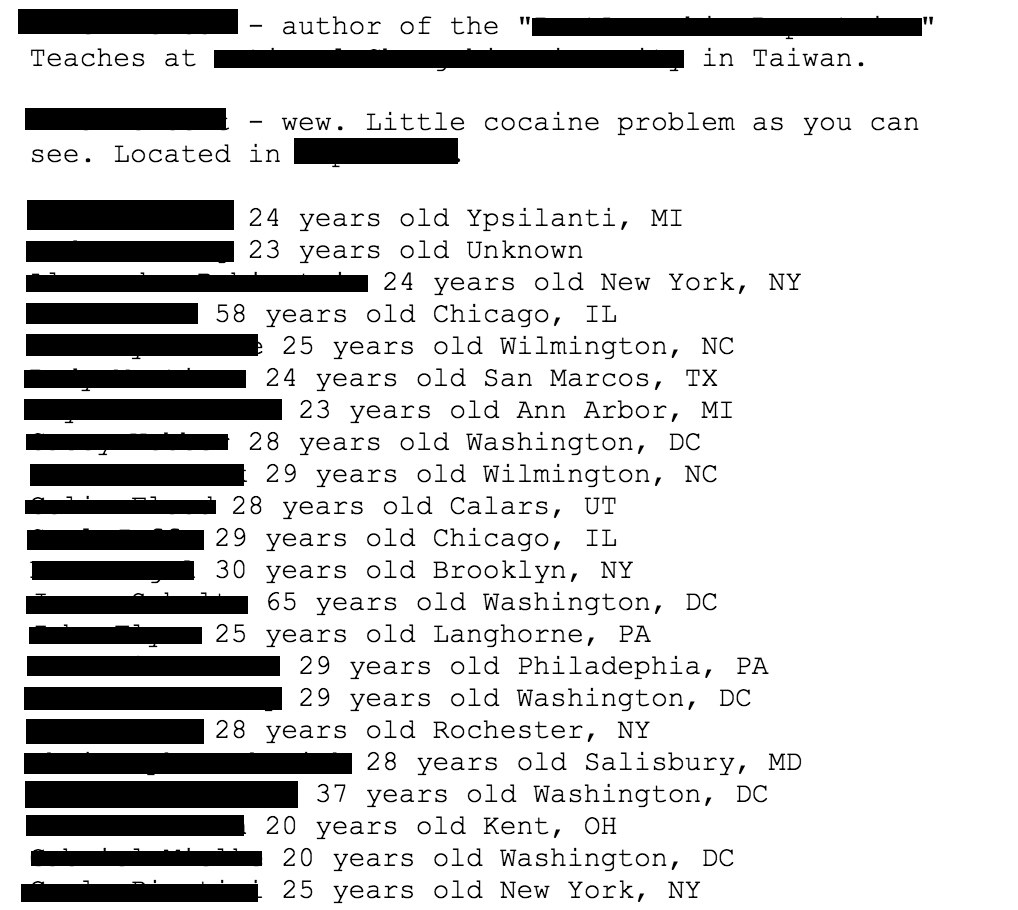 4chan users have become more and more interested in the identification and doxing of antifascist activists in the last few months. Users swarmed a man named Eric Clanton, whom they accused of acting violently at an April protest at the University of California, Berkeley.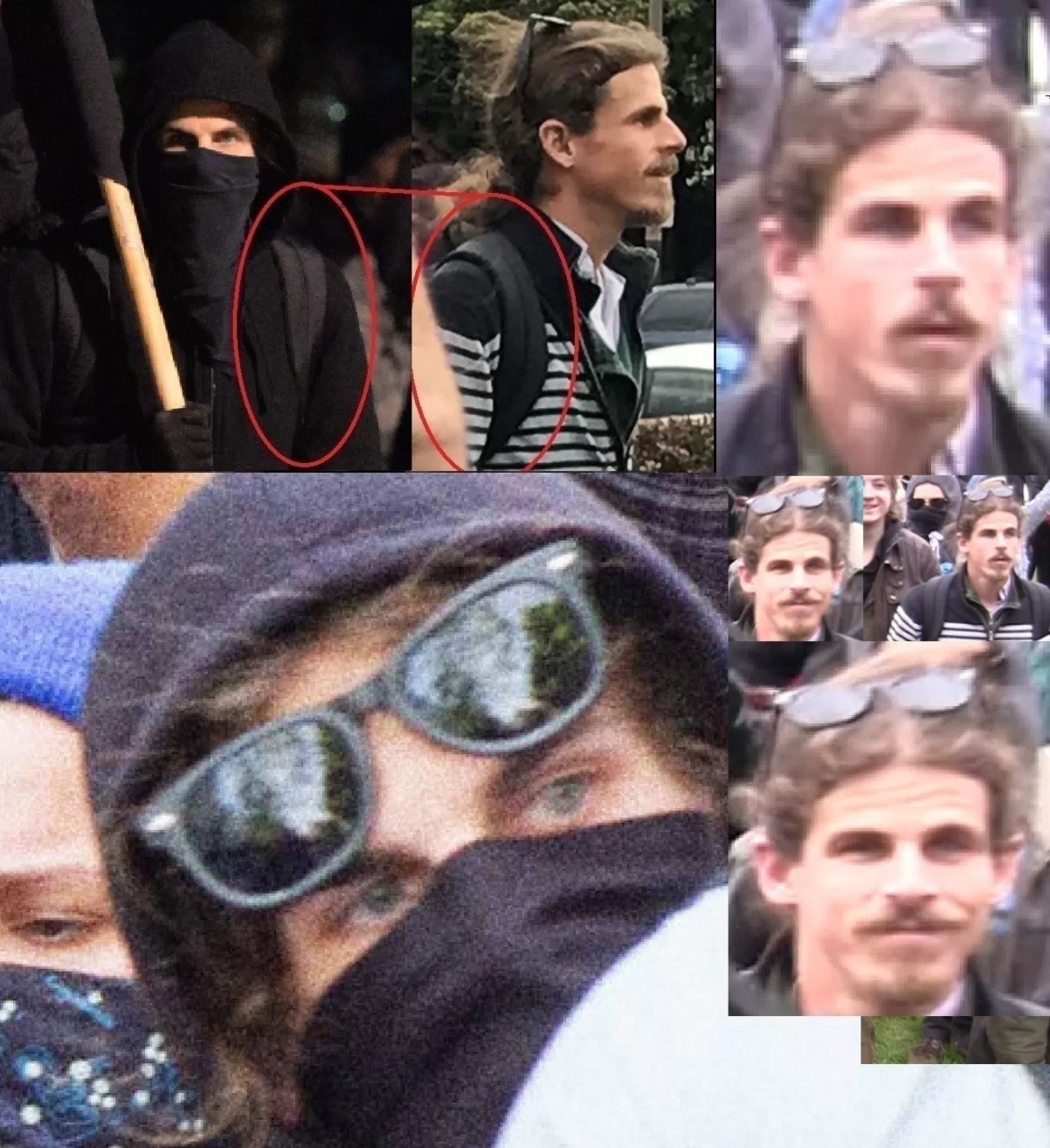 After 4chan users accused Clanton of being the protester in question, the far-right media network sprung into action, assembling a full dox of all of Clanton's social media accounts.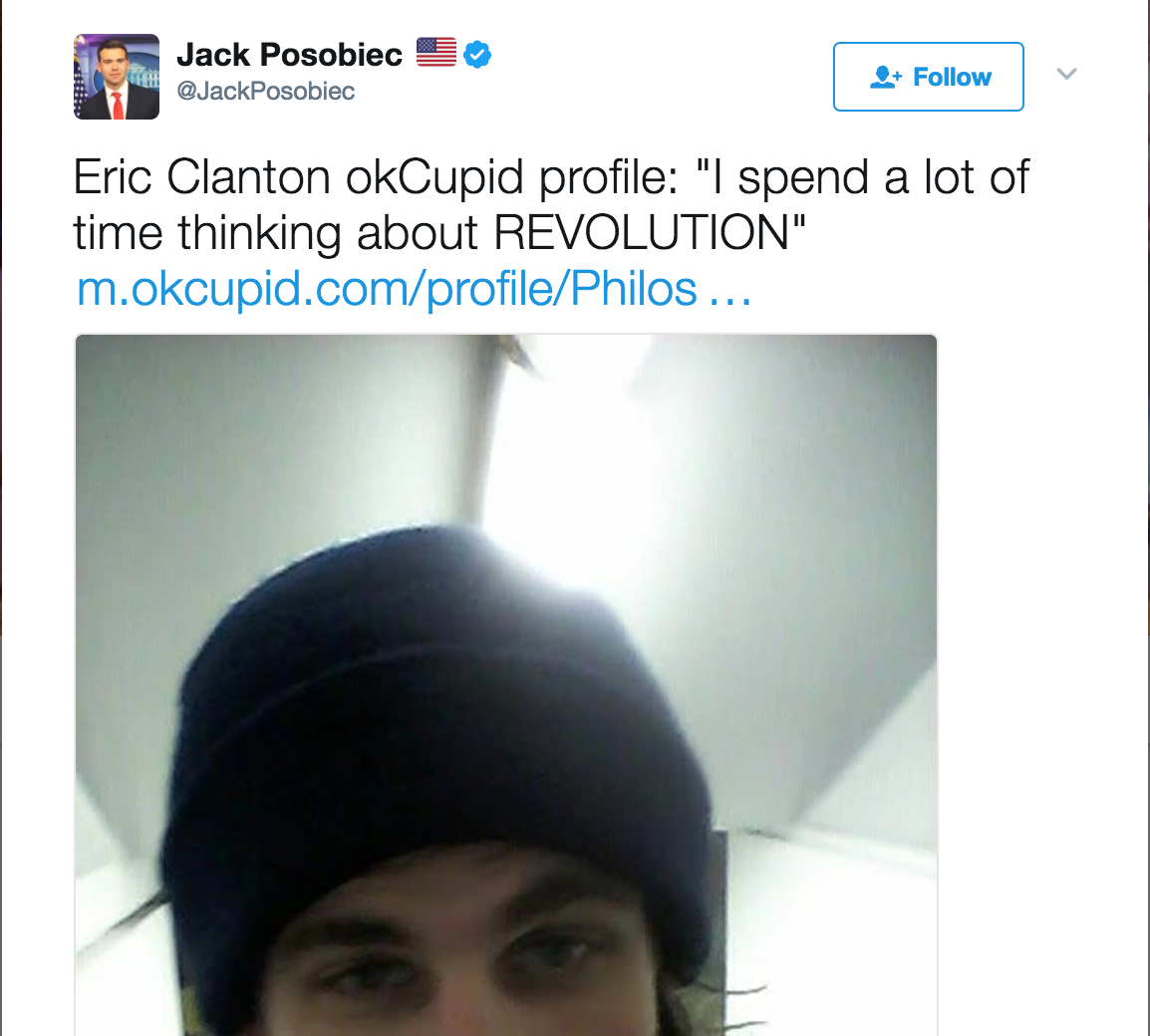 UPDATE
Refusefacism.org released a statement Sunday condemning the dox.
"It has come to our attention that a network of 'alt-right' fascists have, in the most cowardly and thuggish way, unleashed a campaign to dig into and publish everything they can find about the personal lives of the thousands of individuals who courageously and righteously signed the Call to Action issued by Refuse Fascism," they write. "In this same spirit, we will respond to this attack by exposing to the world the nature and danger posed by these fascist cowards, by defeating their attempts to destroy people's lives, and by bringing forward even more people to stand up against the fascist regime to say: NO! We REFUSE to Accept a Fascist America."
The website has not taken down the page listing every signatory of the petition.