It was posted with the caption "nothing has changed..." and viewers were horrified, particularly about the comments from a young woman who appears at the beginning of the video.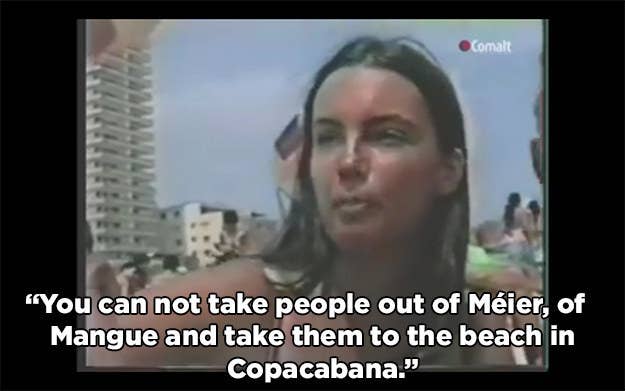 In the clip, she explains that she doesn't want people from the lower middle-class neighborhoods, far from the city center, to be able to use the beaches in the richest part of Rio de Janeiro.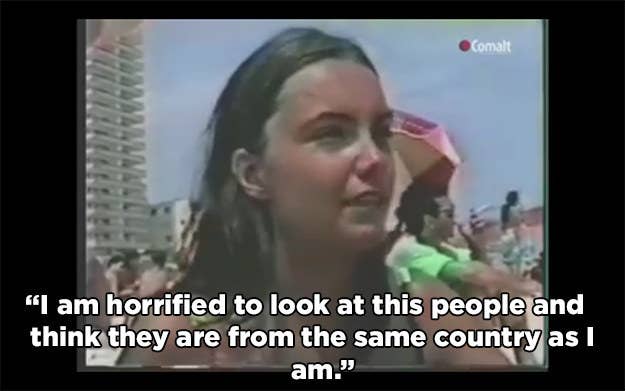 She calls Rio's poorest population a "sub-race."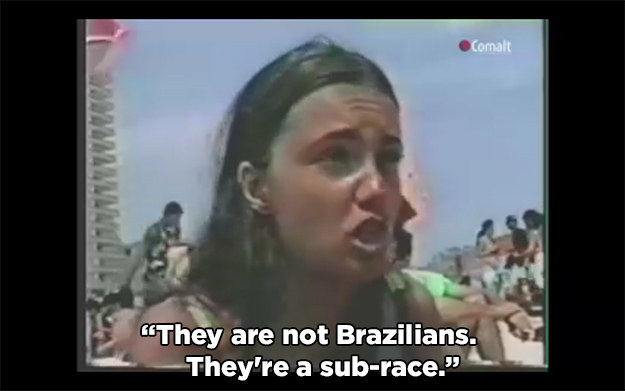 Viewers were quick to condemn the woman.

This video gave me cancer.

Then something amazing happened. Angela Moss, the woman from the video, stumbled across the clip and left a comment. She explained that she was 18 years old when it was filmed and that a lot has changed for her since then.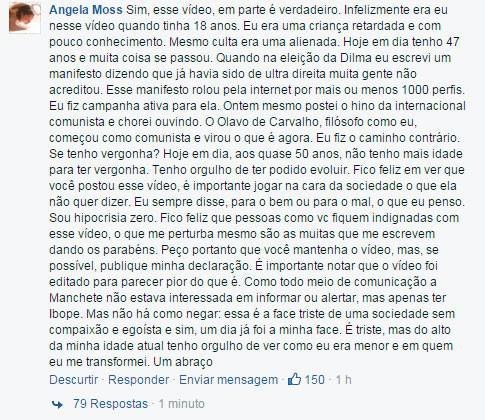 Yes, this video is partly true. Unfortunately, this is me when I was 18 years old. I was a stupid child, with little knowledge. Although I was formally educated, I was alienated. Nowadays, I'm 47 years-old and a lot has gone by...Am I ashamed? Today, almost in my 50s, I'm not exactly embarrassed. I'm proud of having my mind changed. I'm glad you posted this video, it is important to bring up things that society is not willing to admit.I always spoke my mind, one way or another. I'm not a hypocrite. I'm happy that people are outraged by the video, what upsets me are the ones who are sending me messages of support (for what I said back then). I ask, therefore, that you keep the video, but, if possible, post this statement too.
Moss told BuzzFeed News that since the video and her response were posted she's received both death threats and marriage proposals. Today, she's a lawyer and philosophy teacher and said she recognizes and avoids the pitfalls of hatred.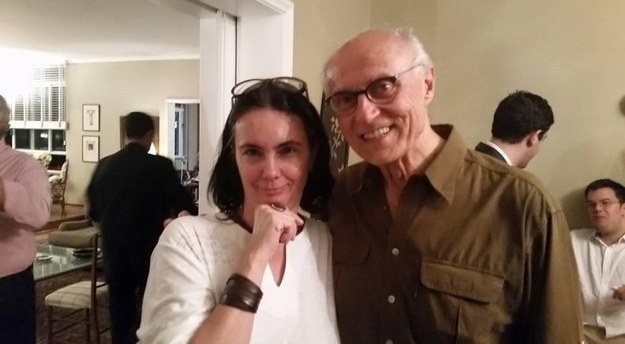 If Moss could travel back in time and tell the girl in the video anything, she said she'd tell her to "control her prejudices and learn to understand others and be humble."