This Teen Model With Down Syndrome Totally Rocked New York Fashion Week And It Was Amazing
Go Madeline!
Madeline Stuart is an 18-year-old model with Down Syndrome from Brisbane, Australia.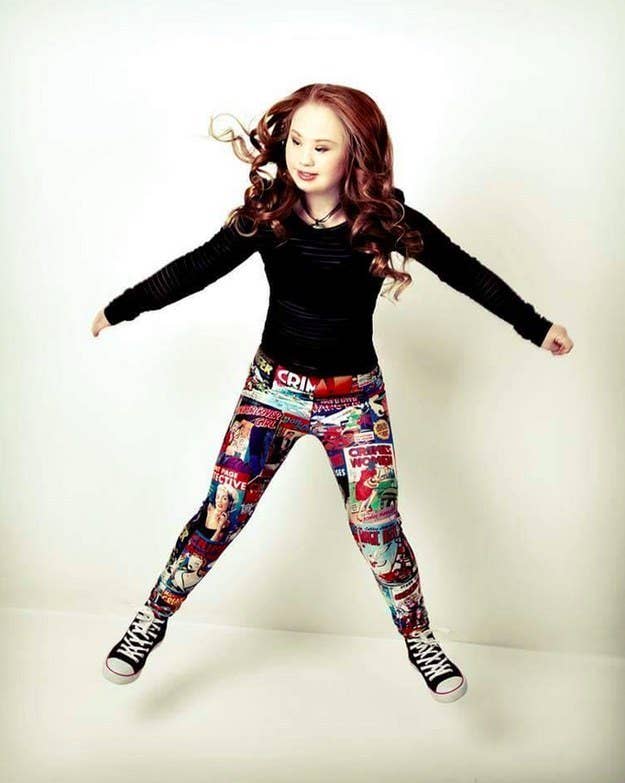 Stuart flew 28 hours to walk the runway for FTL Moda in Vanderbilt Hall at Grand Central Terminal in New York on Sunday.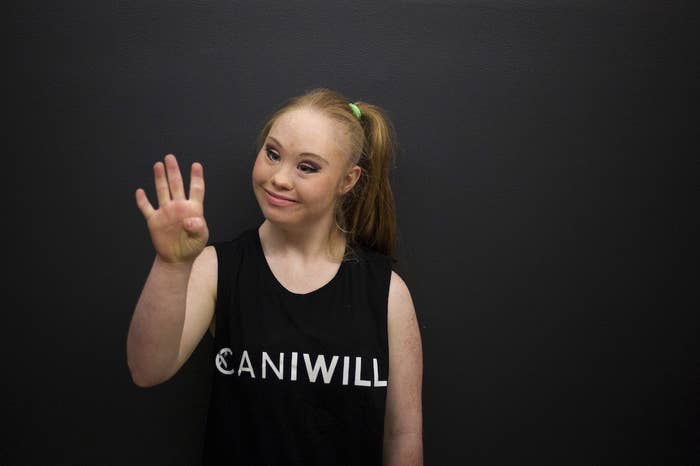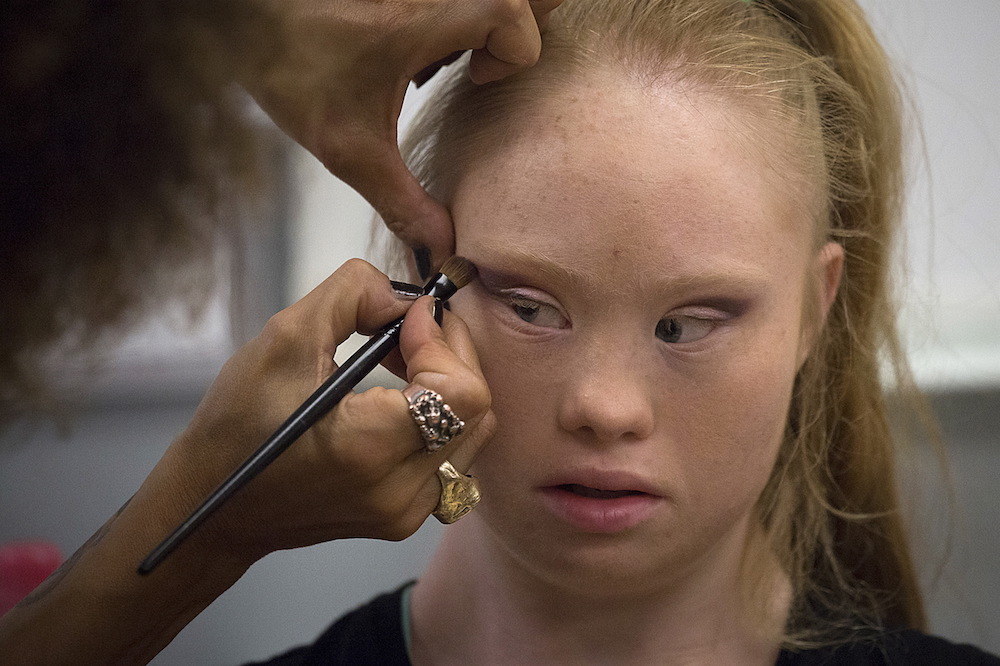 EverMaya, Stuart's second label booking, is also releasing a limited edition line of handbags in her honor.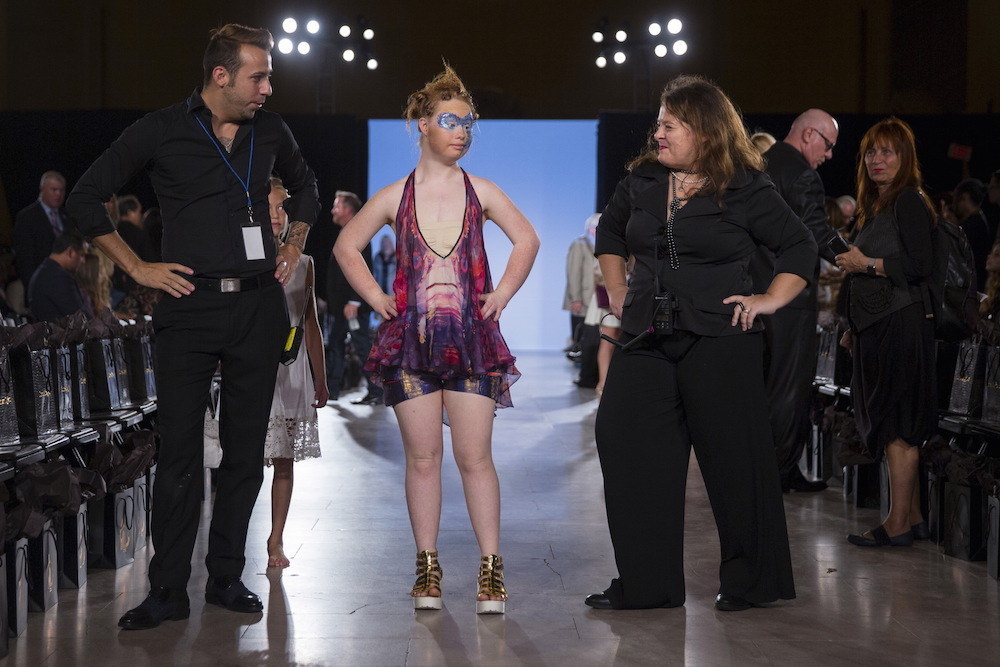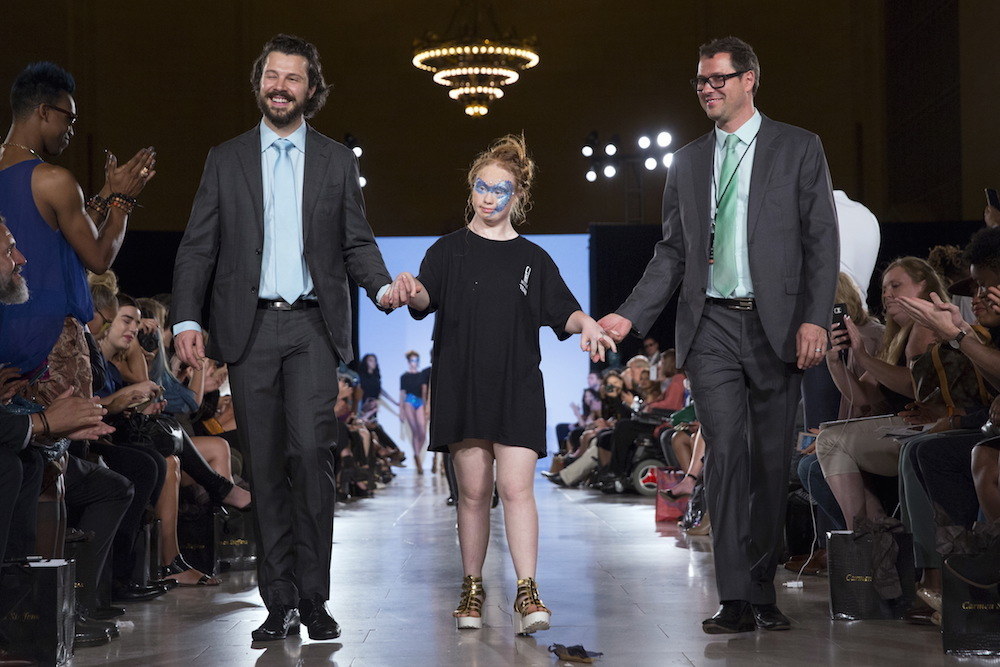 She also got to help paint these shirtless jellyfish dudes.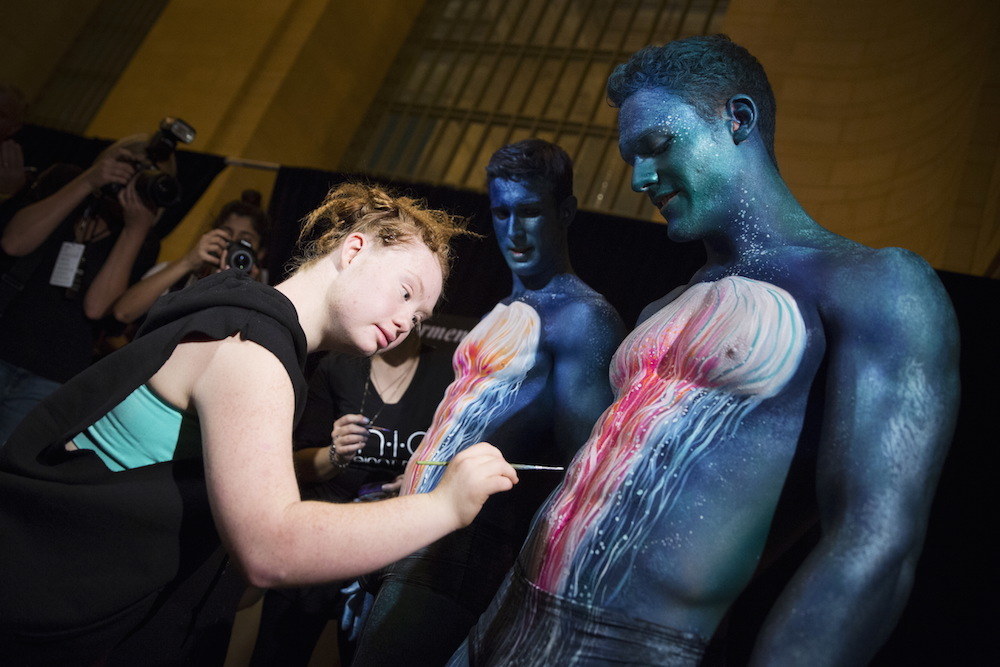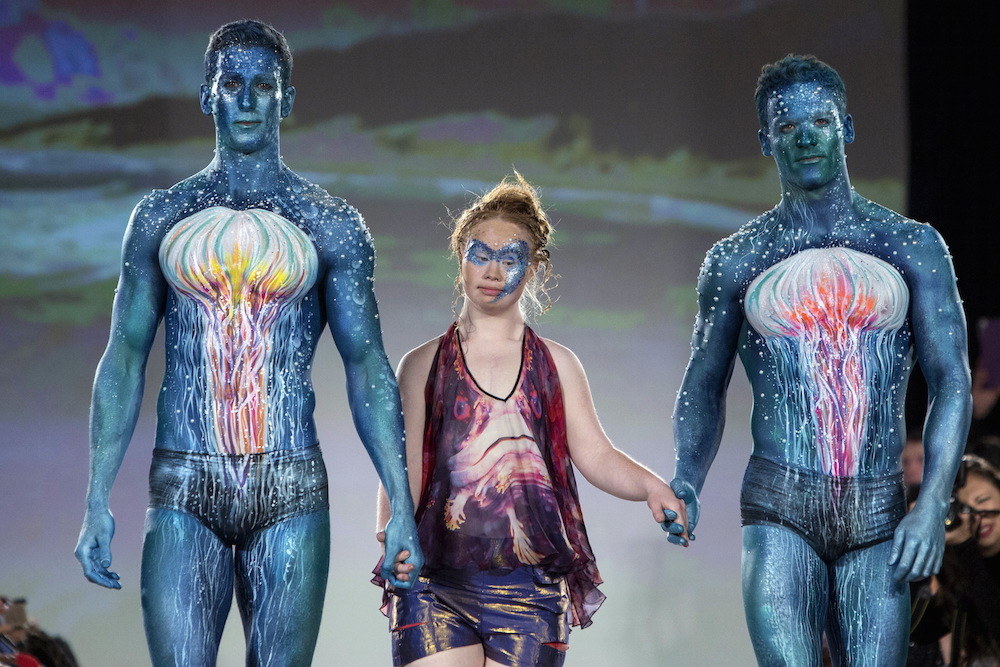 Yaaass, Madeline, slay.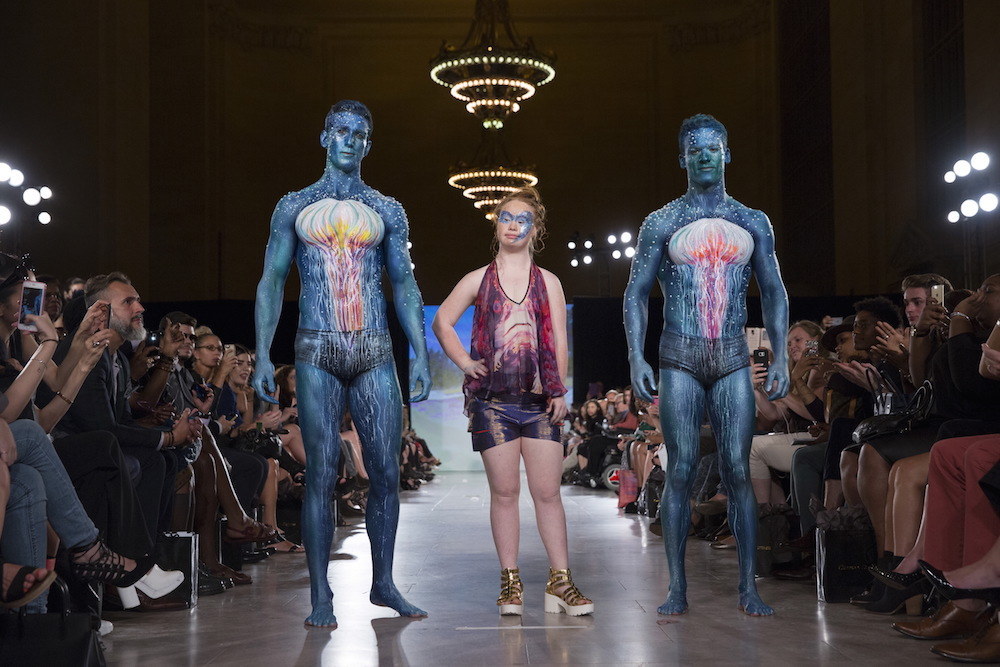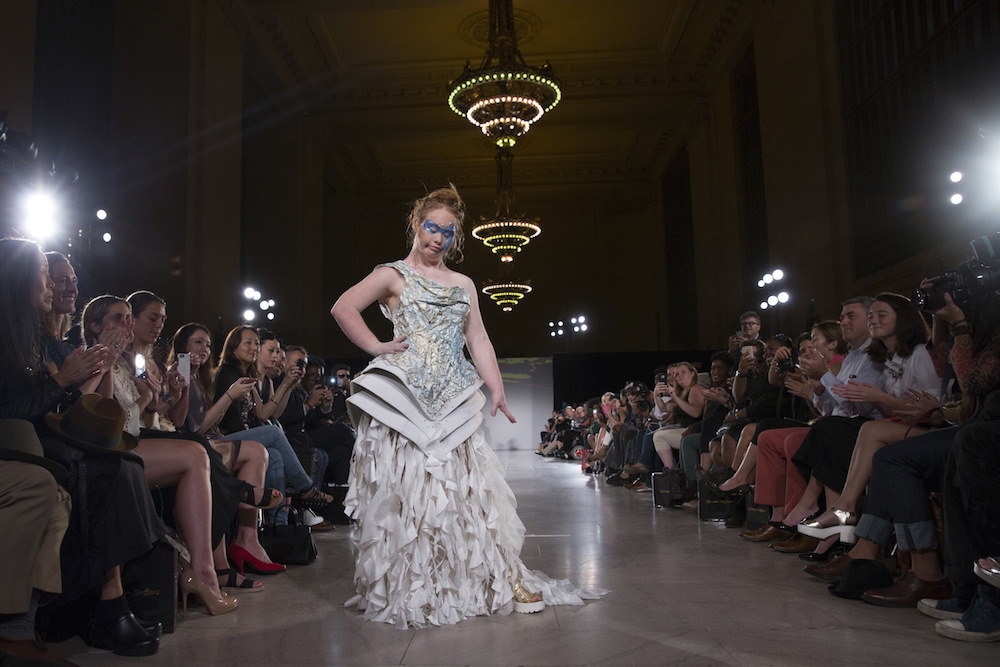 Here's Stuart's mother Rosanne giving her a huge hug onstage.