Radio DJ Peter Rosenberg, who goes by Rosenberg on Hot 97's Ebro in the Morning, decided to spend Wednesday's show talking about the Alton Sterling killing.
During the show, a man who identified himself as a police officer called in. "As an officer yourself, it looks bad, no?" Rosenberg asked the caller. "Can you say the words, 'It looks bad'?" But the caller refused to. And that's when Rosenberg went off.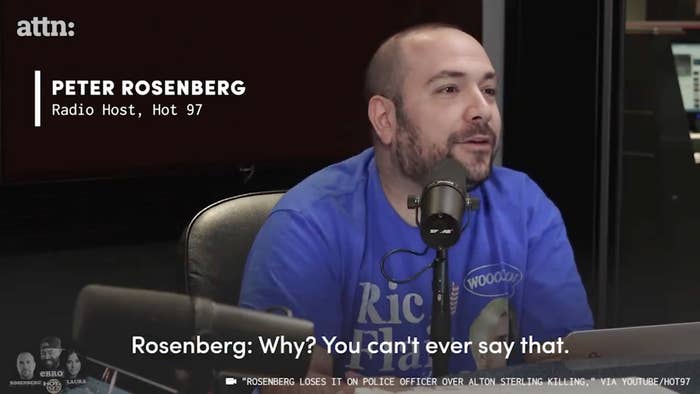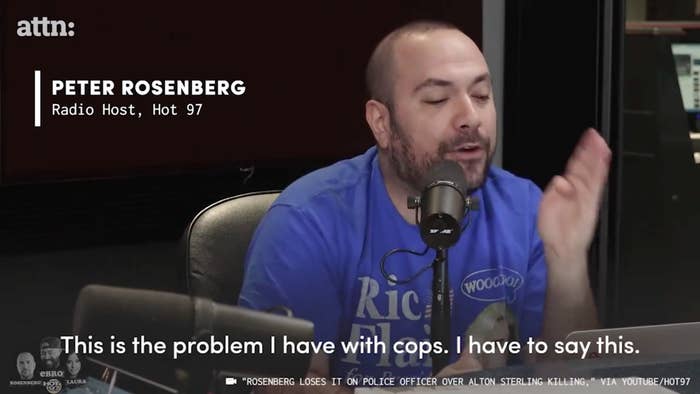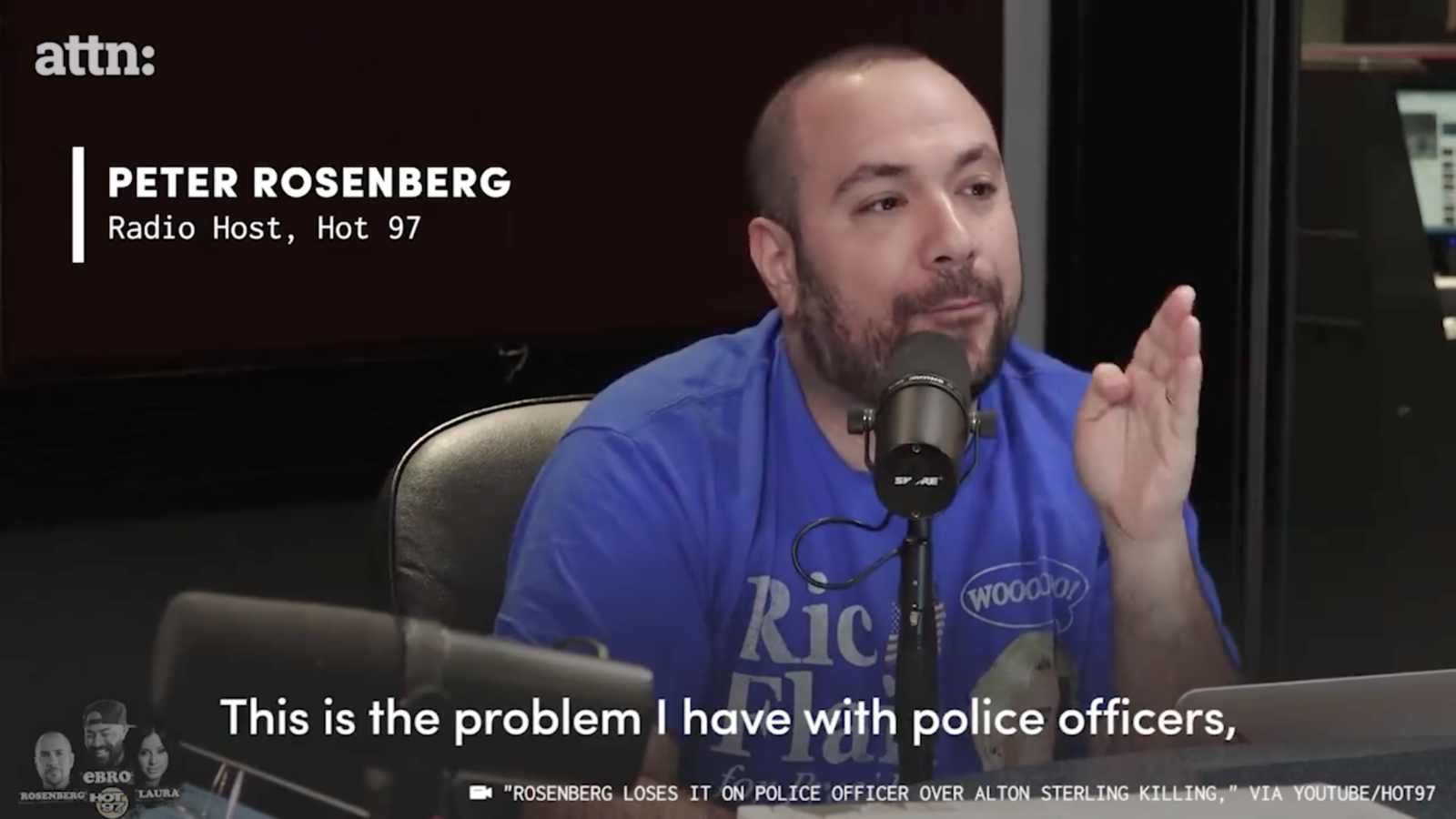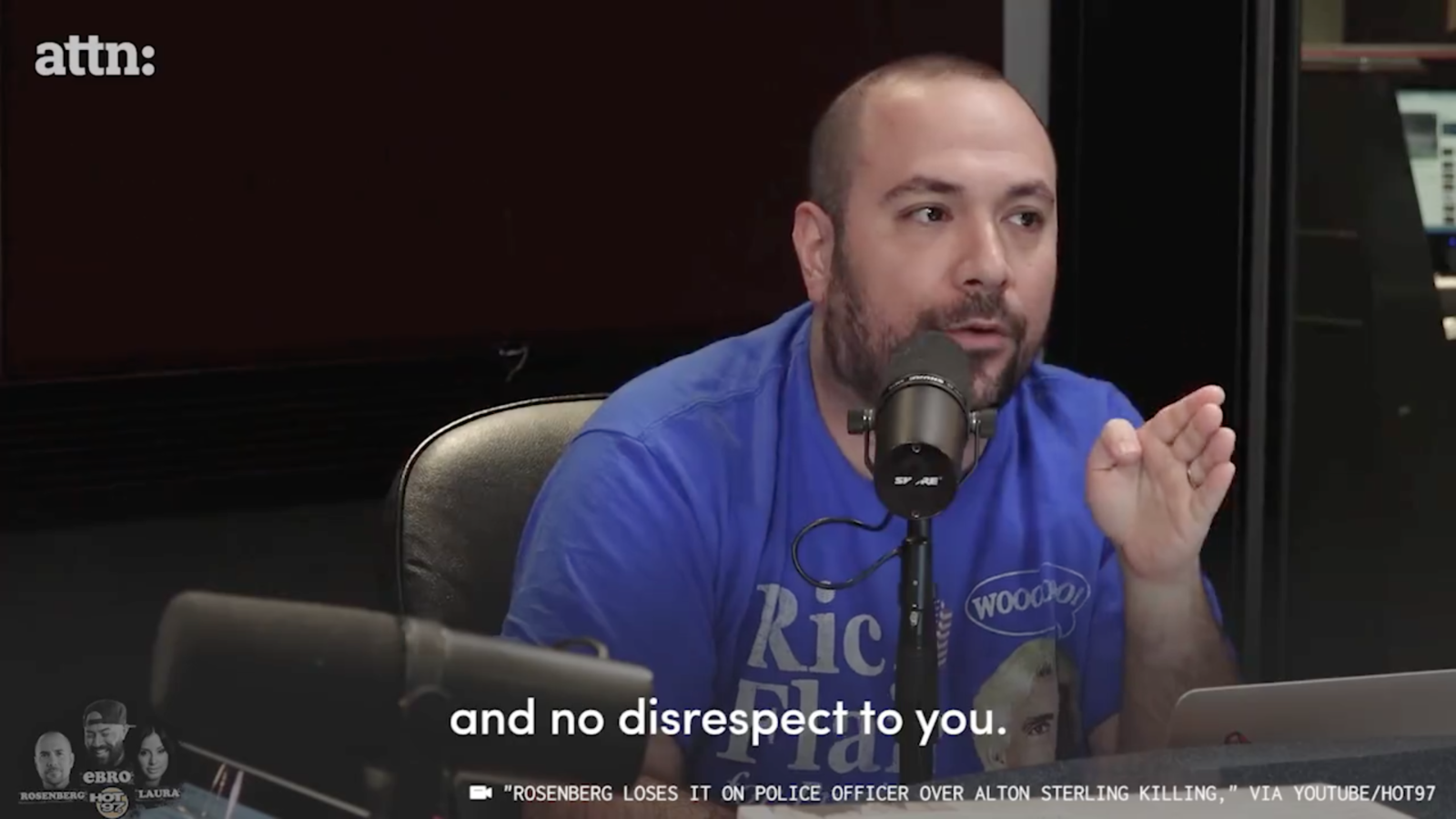 The rant is being shared all across social media. It's been retweeted thousands of times and viewed millions of times in multiple versions on Facebook.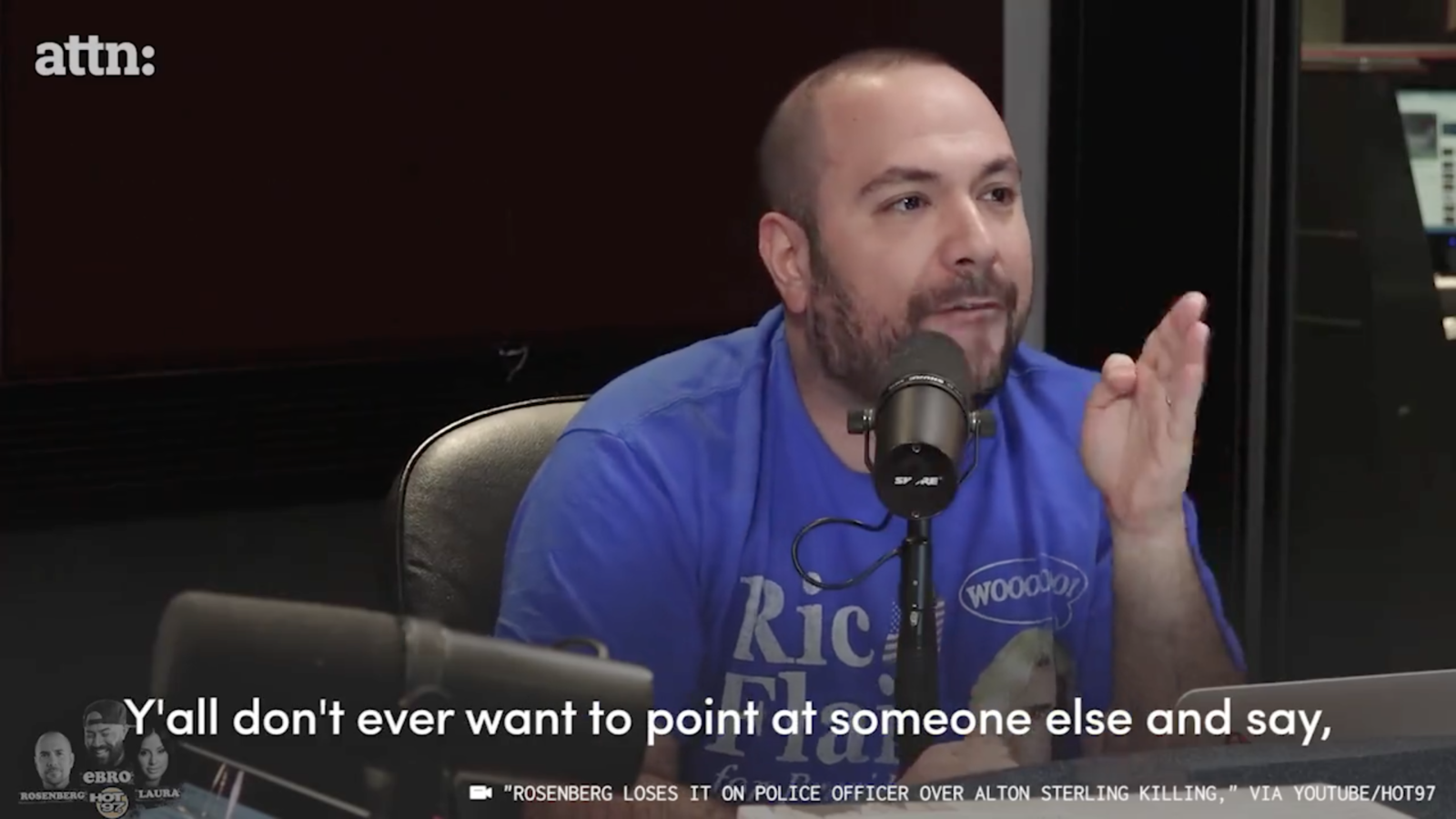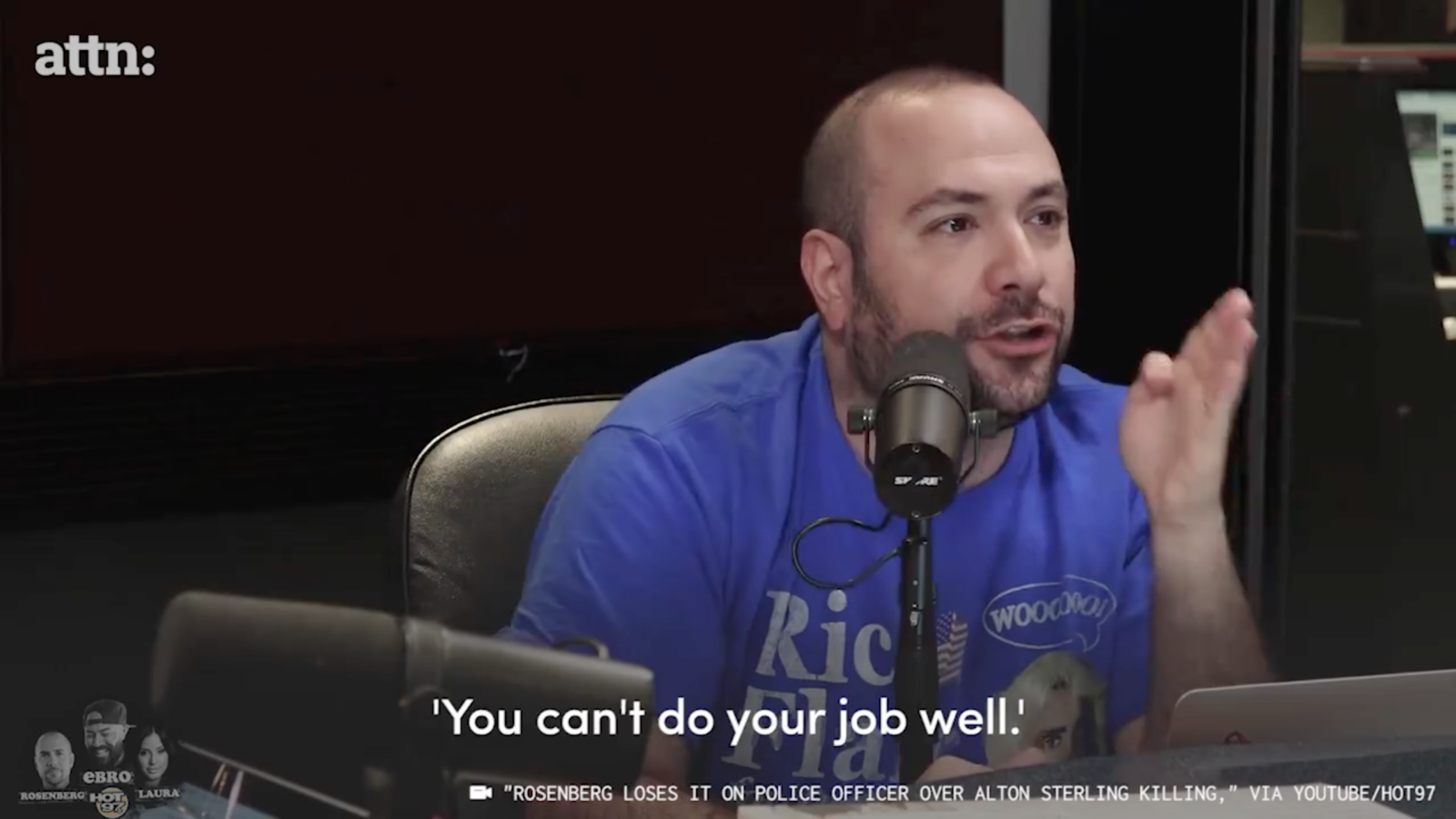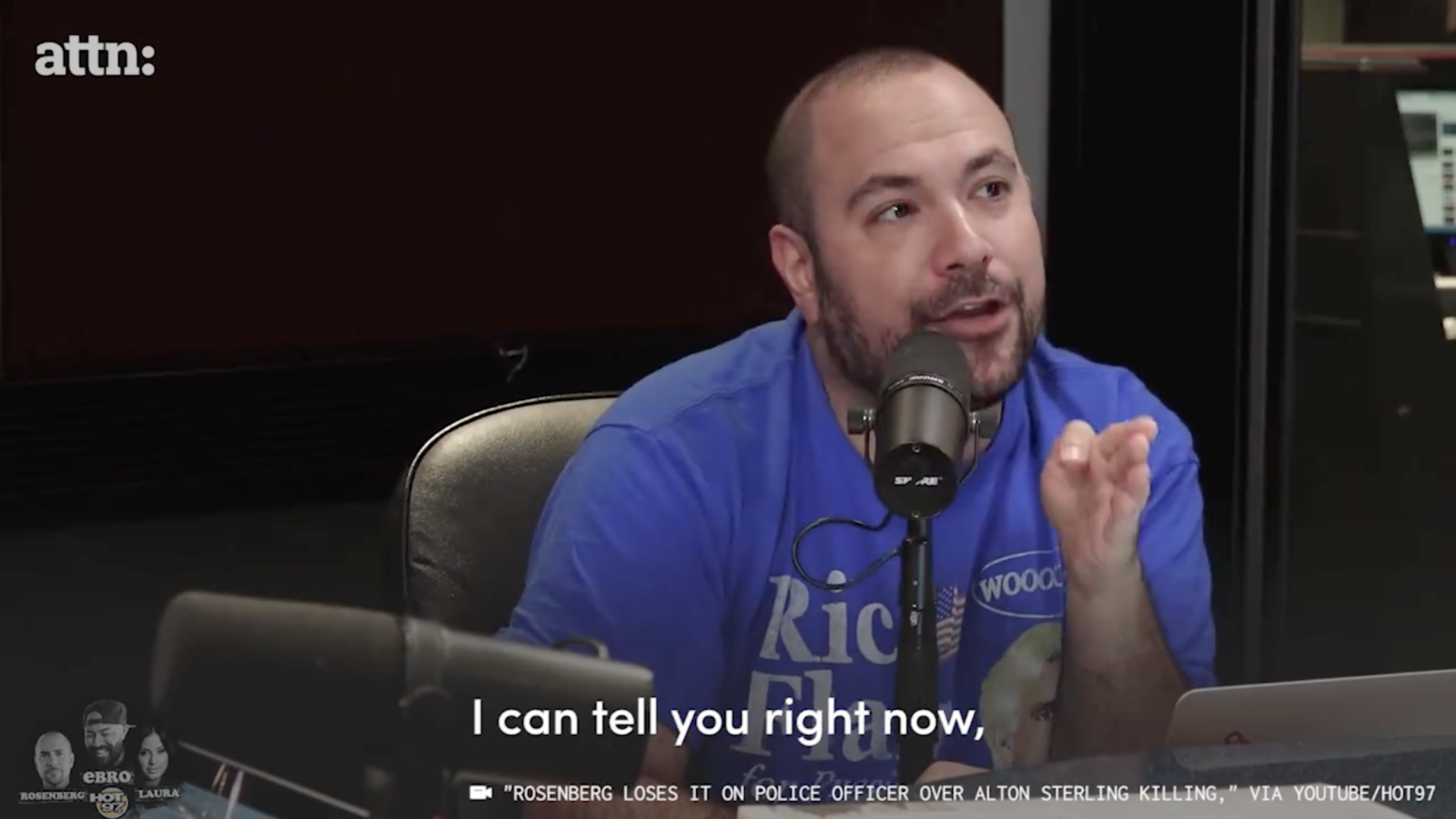 Wednesday evening, a second video was released which showed police officers remove what appears to be a gun from Sterling's pocket after shooting him at least six times.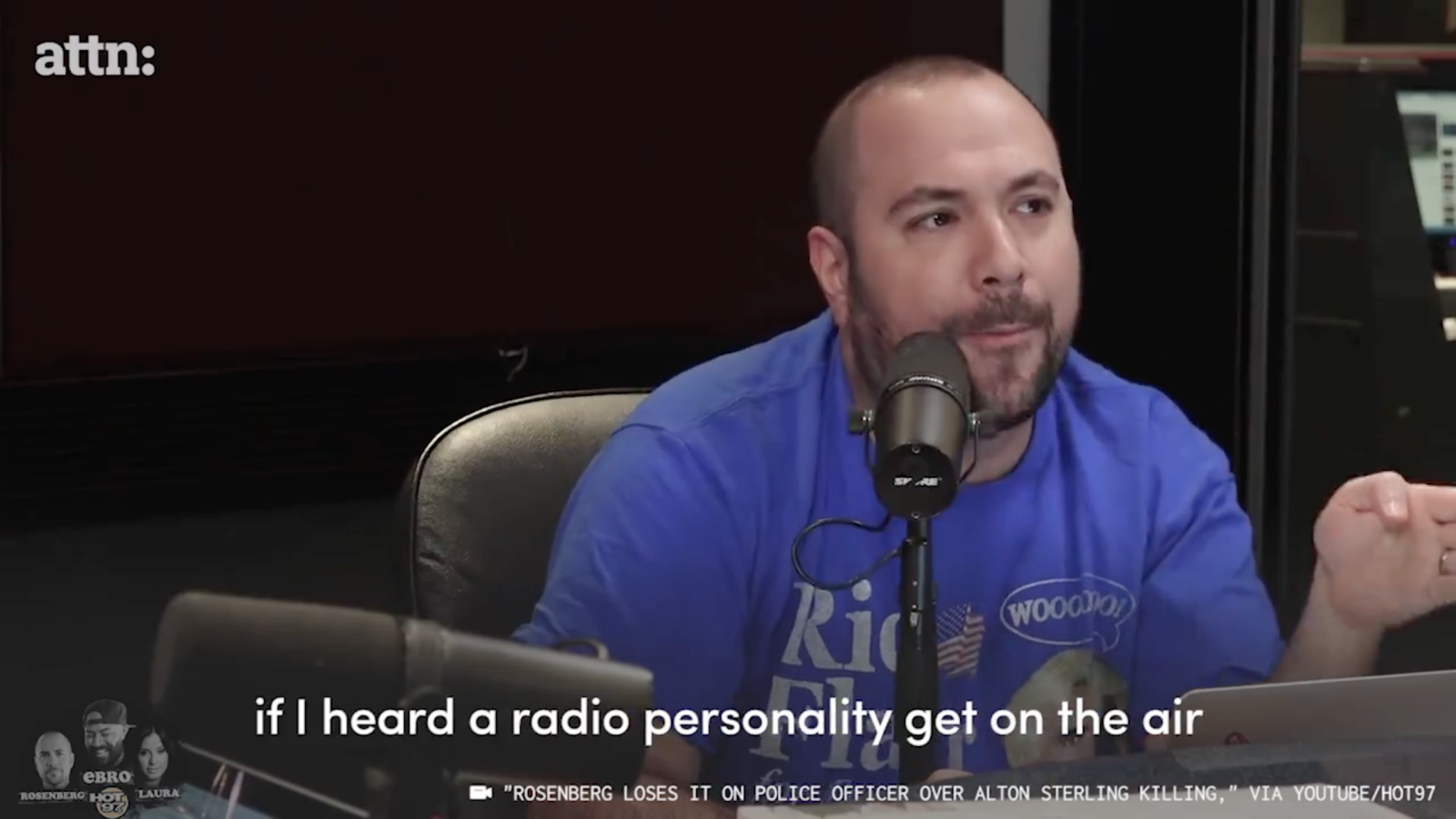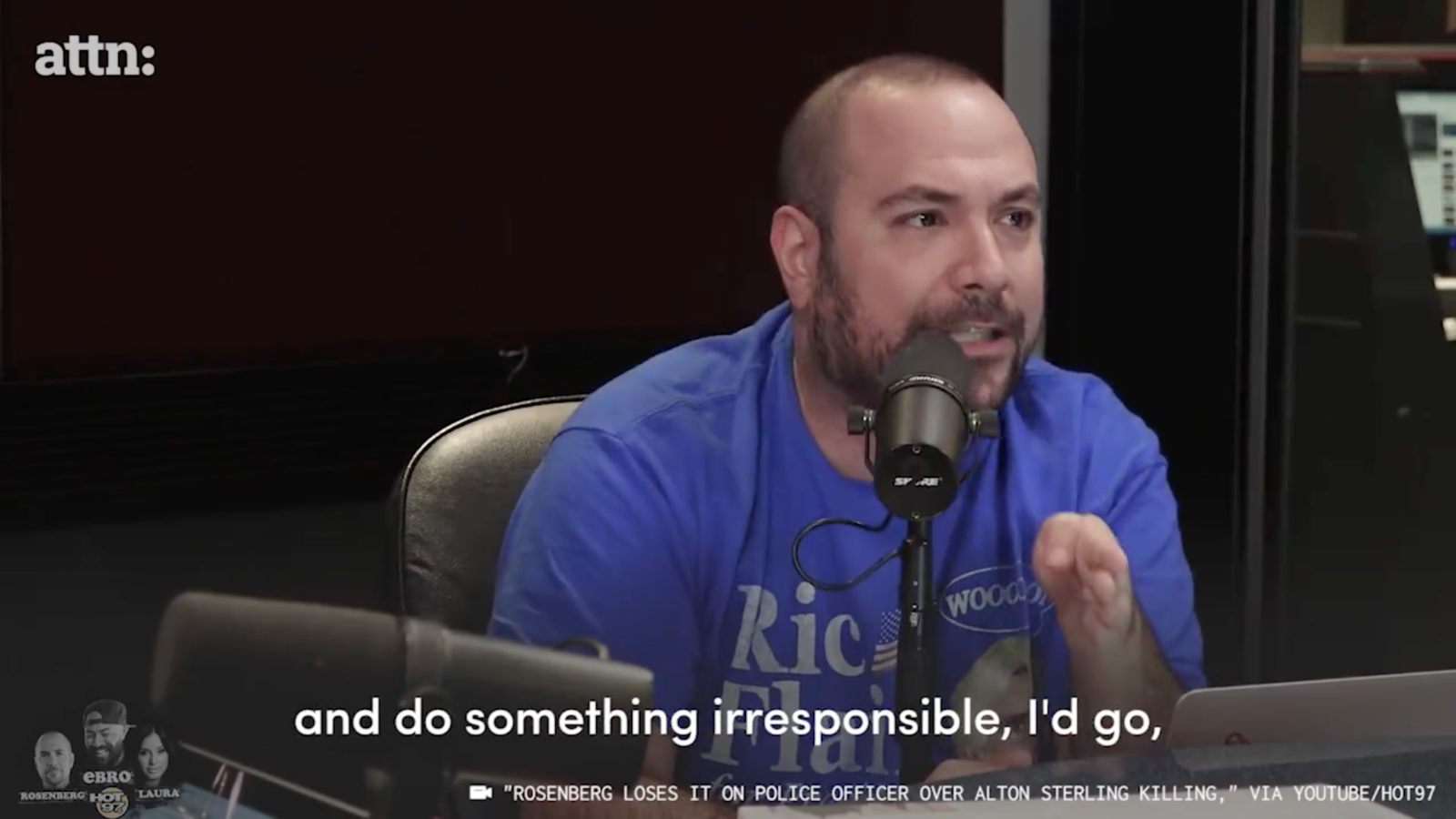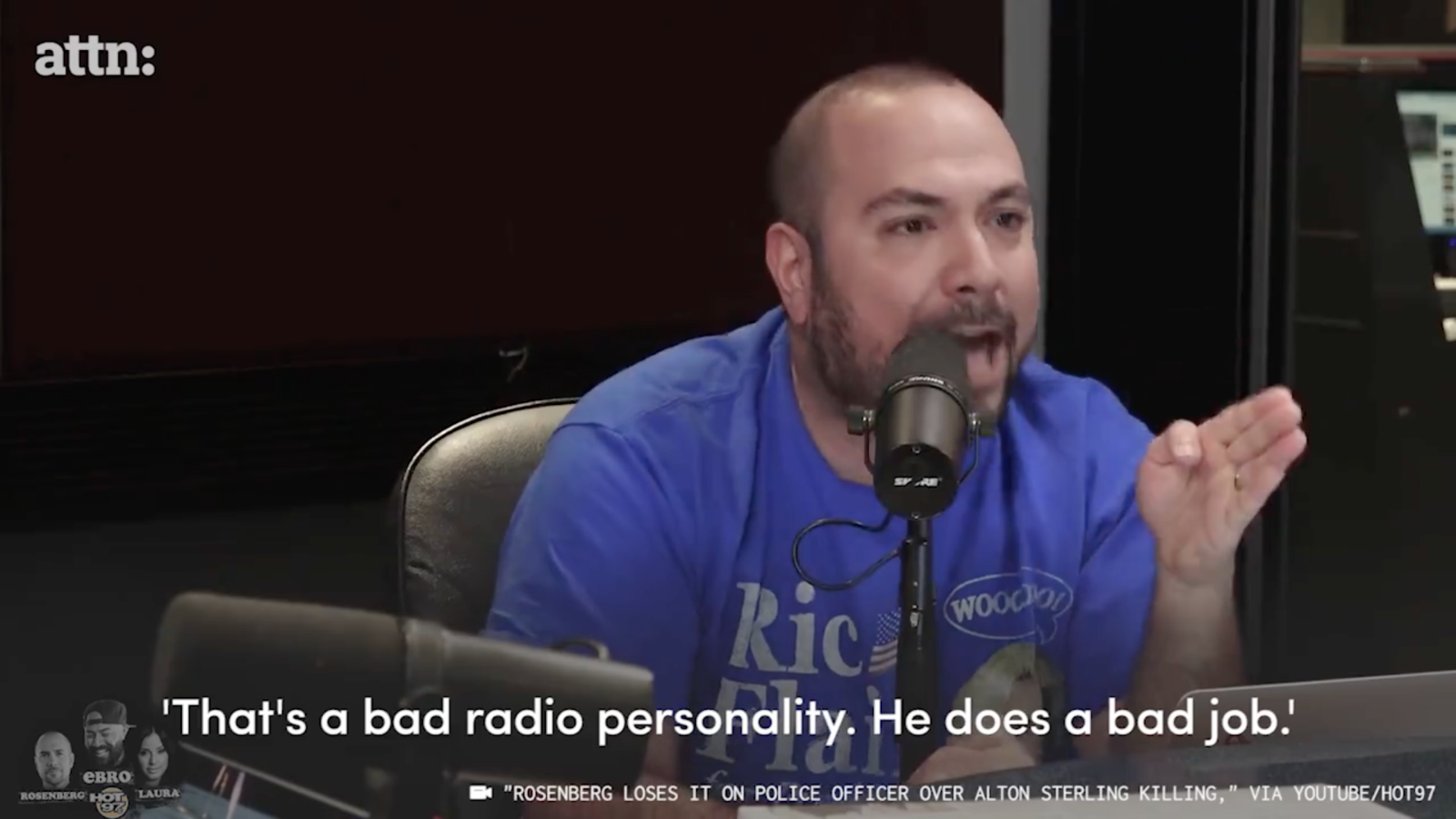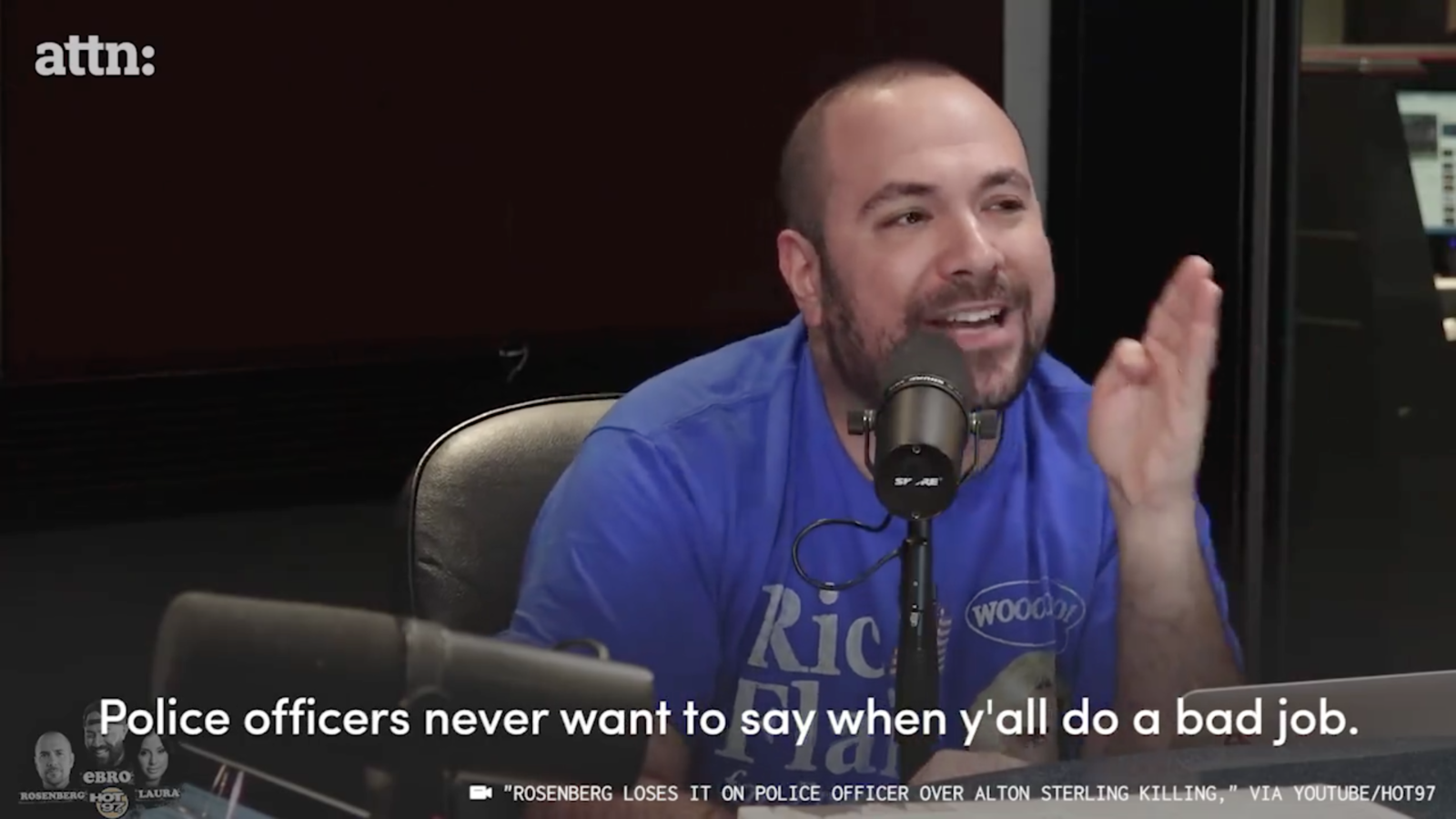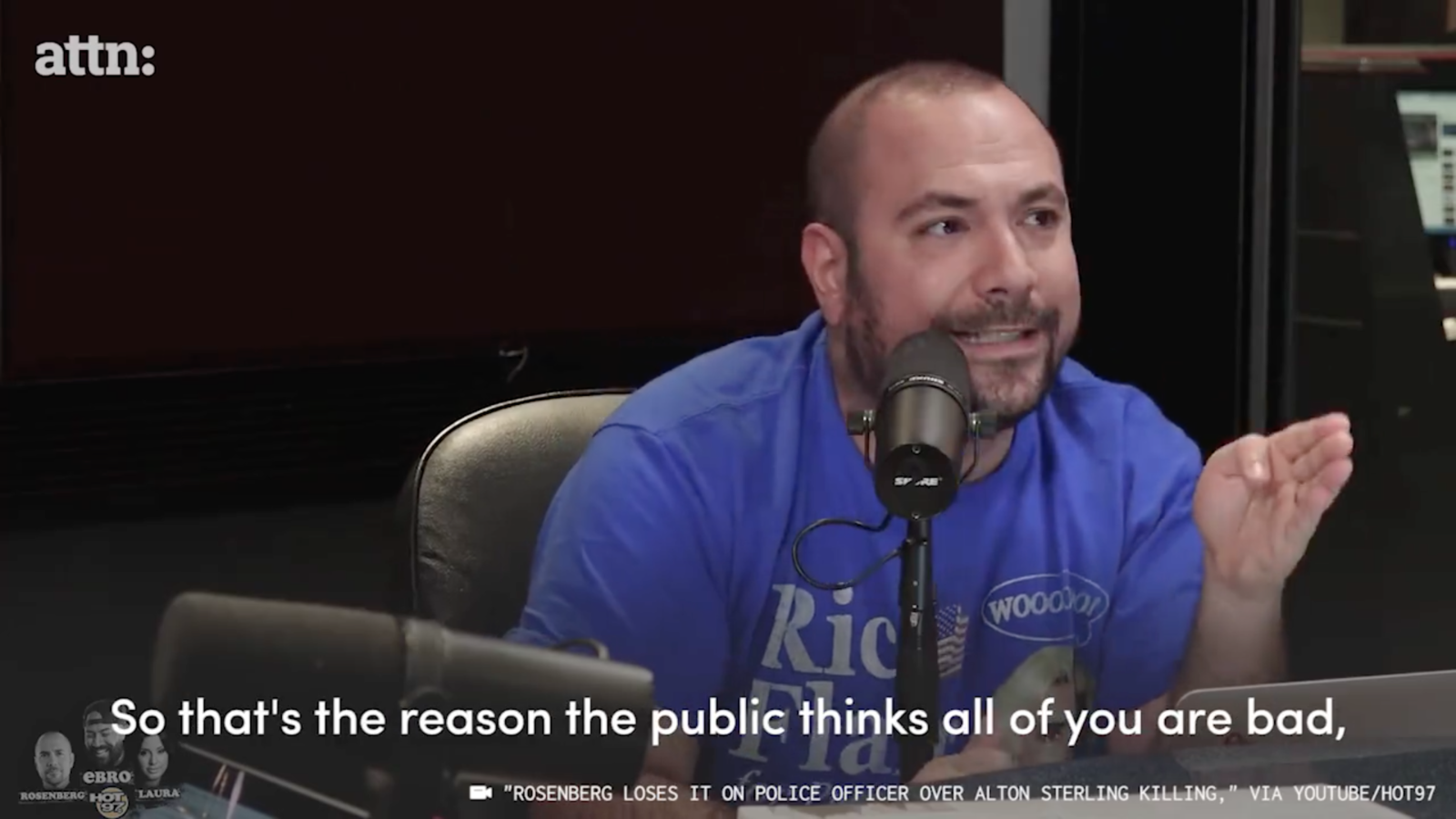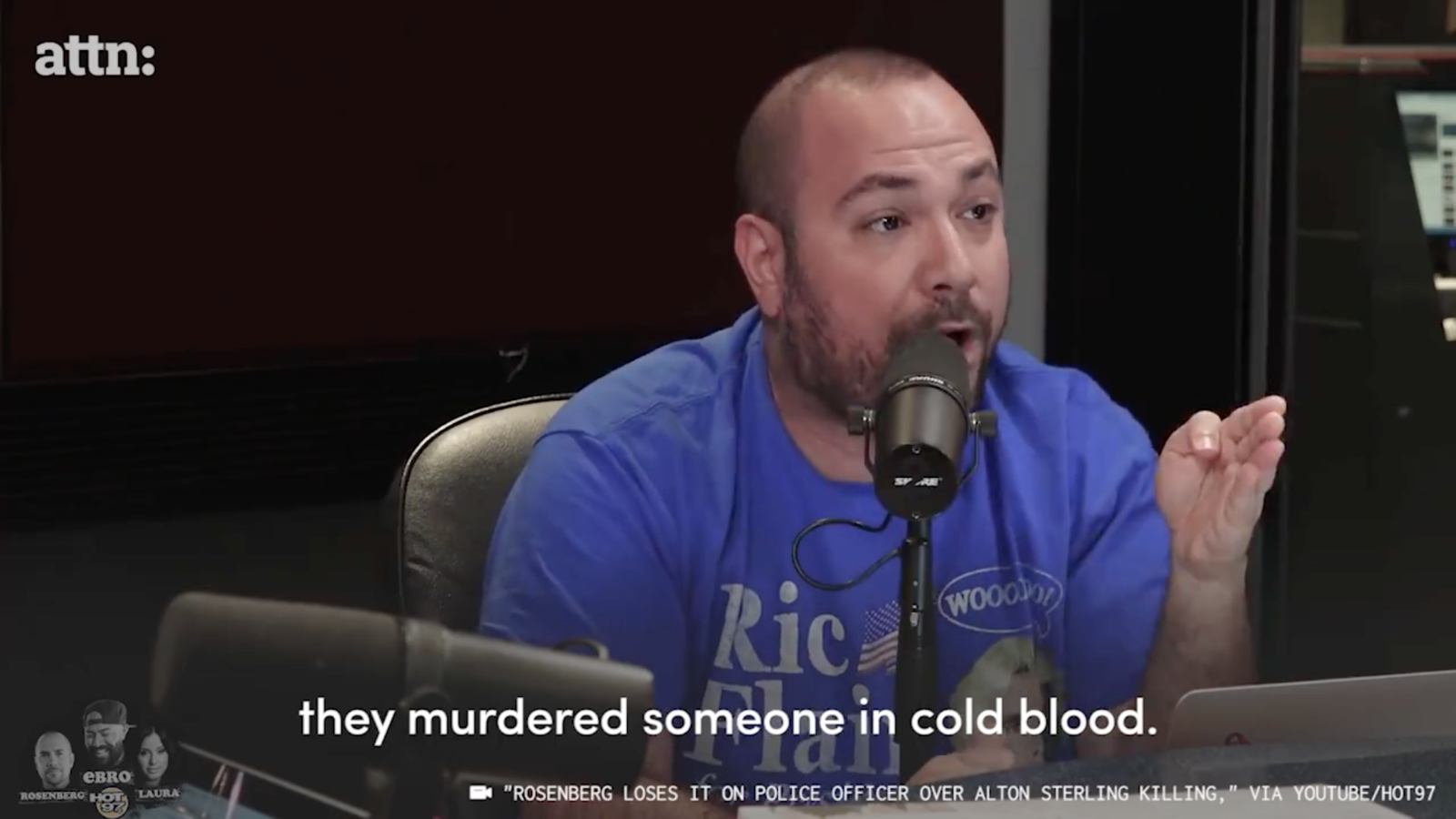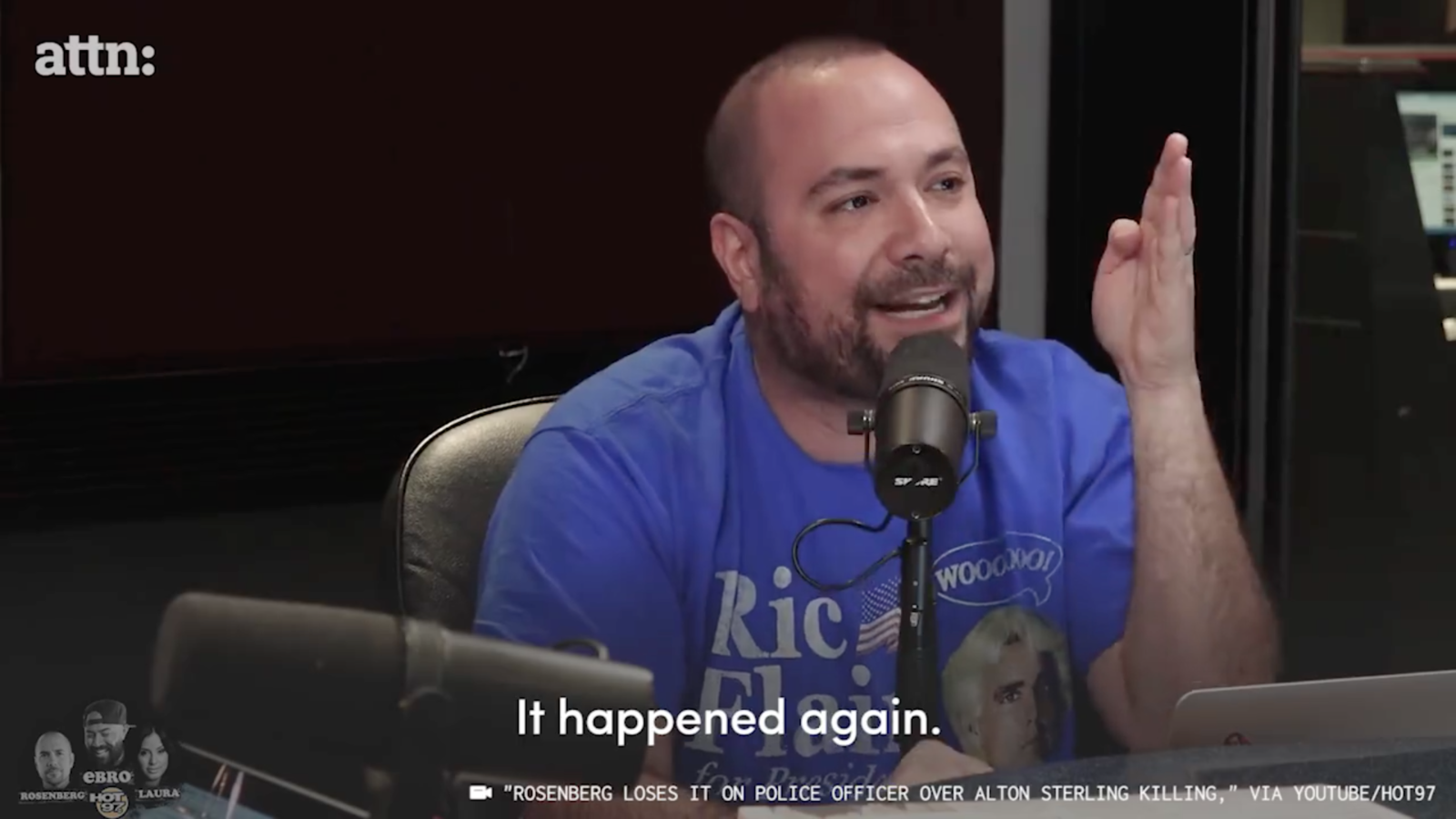 It was announced on Tuesday that the Department of Justice and the FBI will be conducting an investigation into Sterling's death.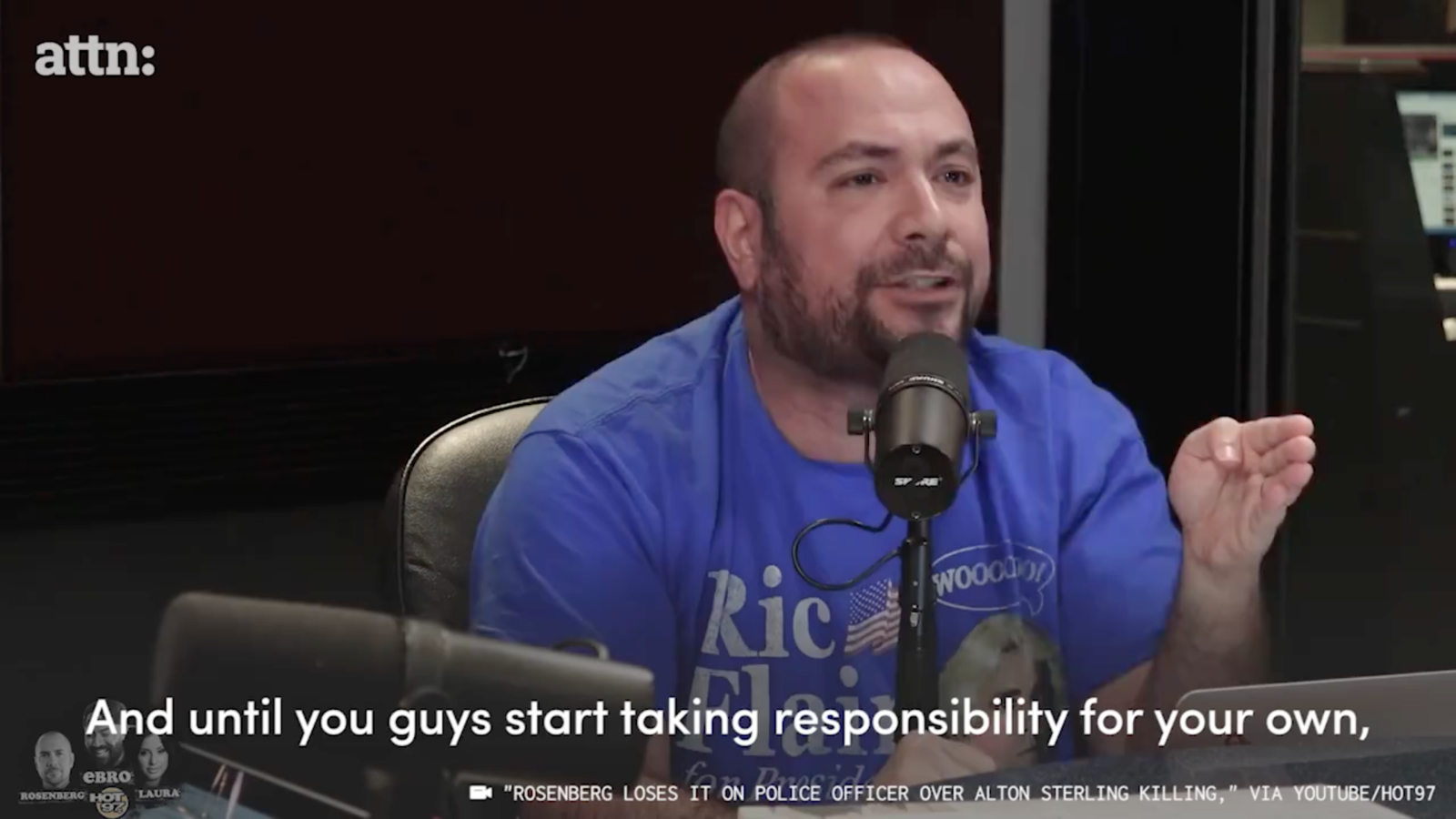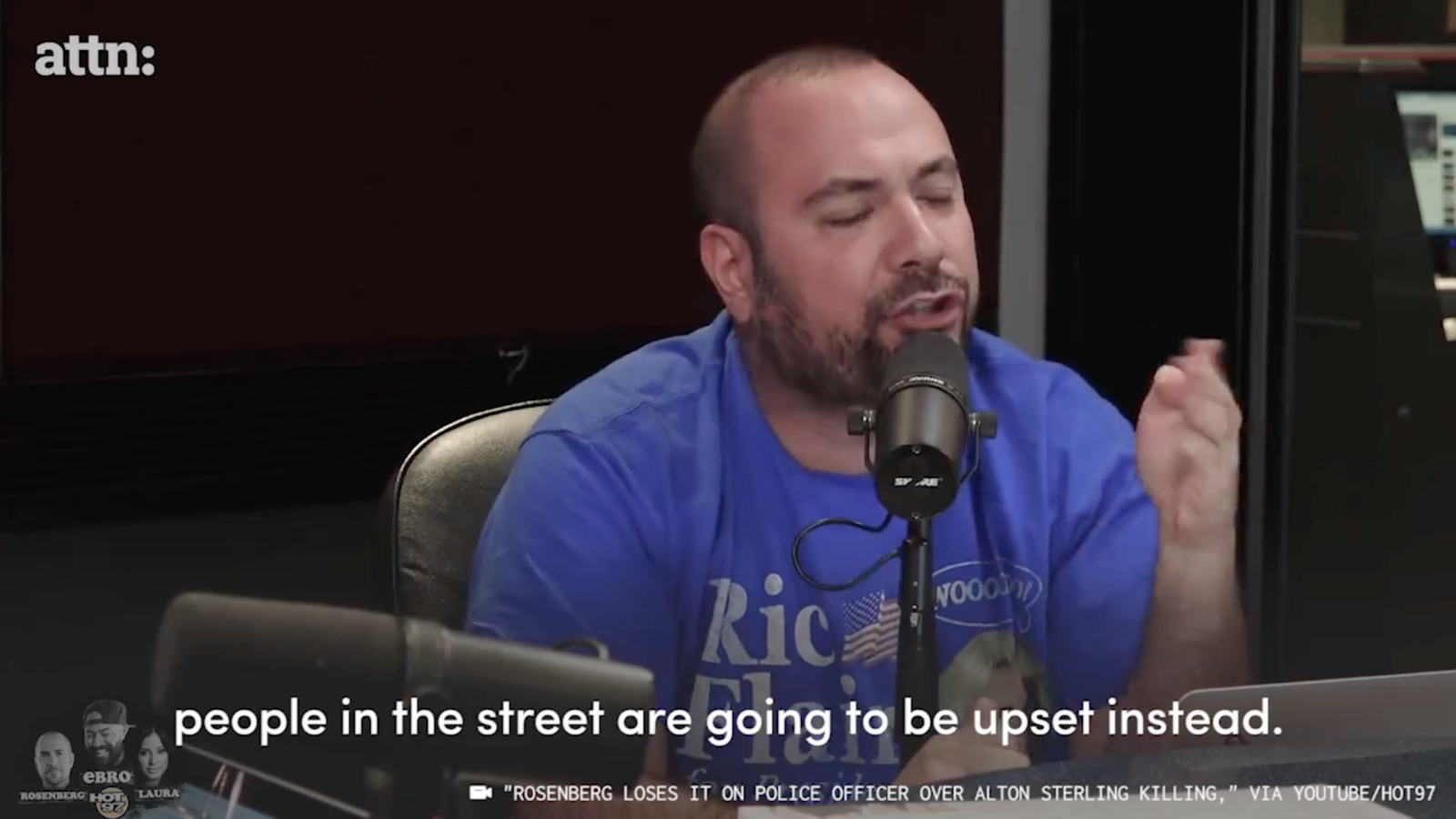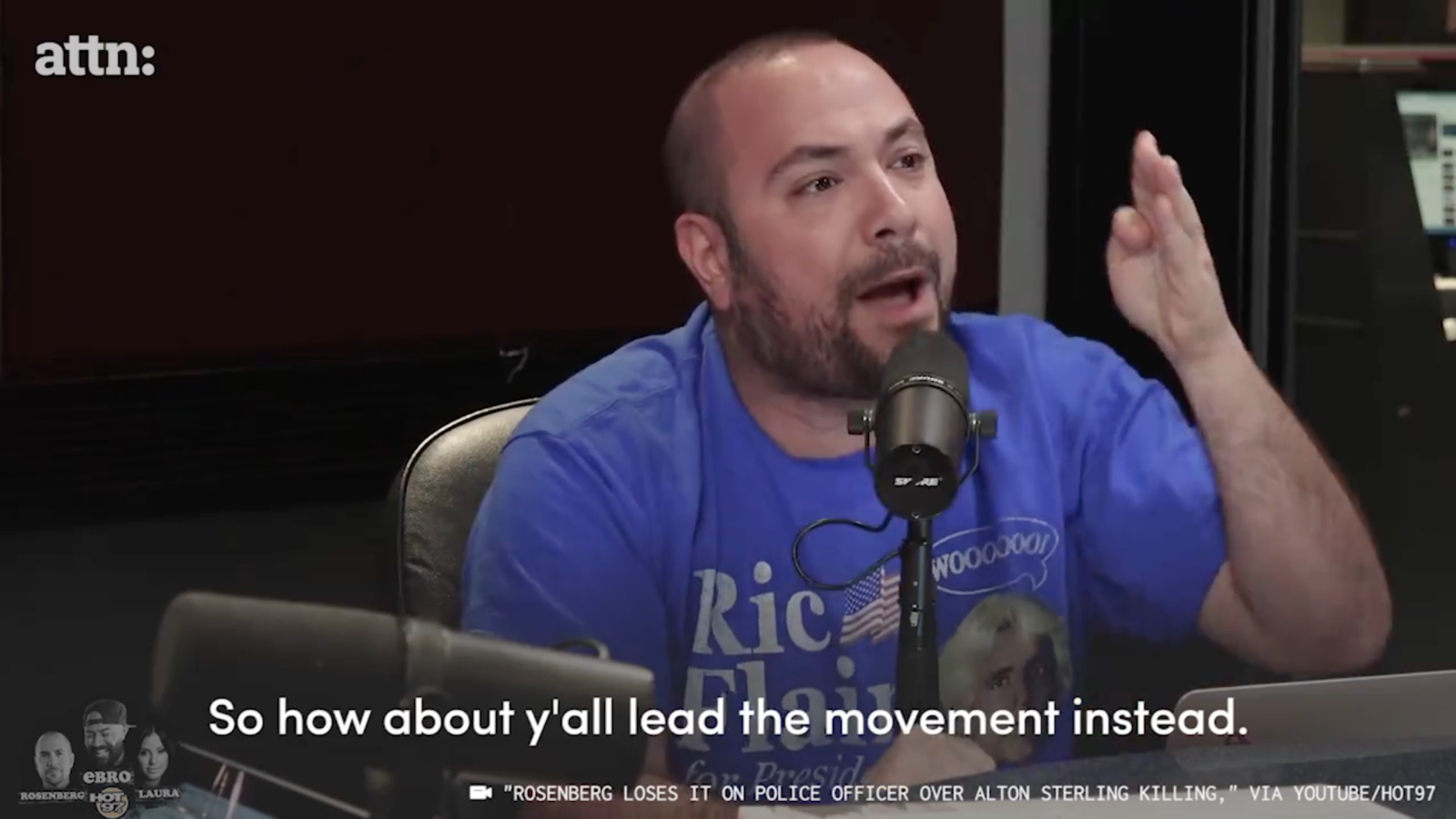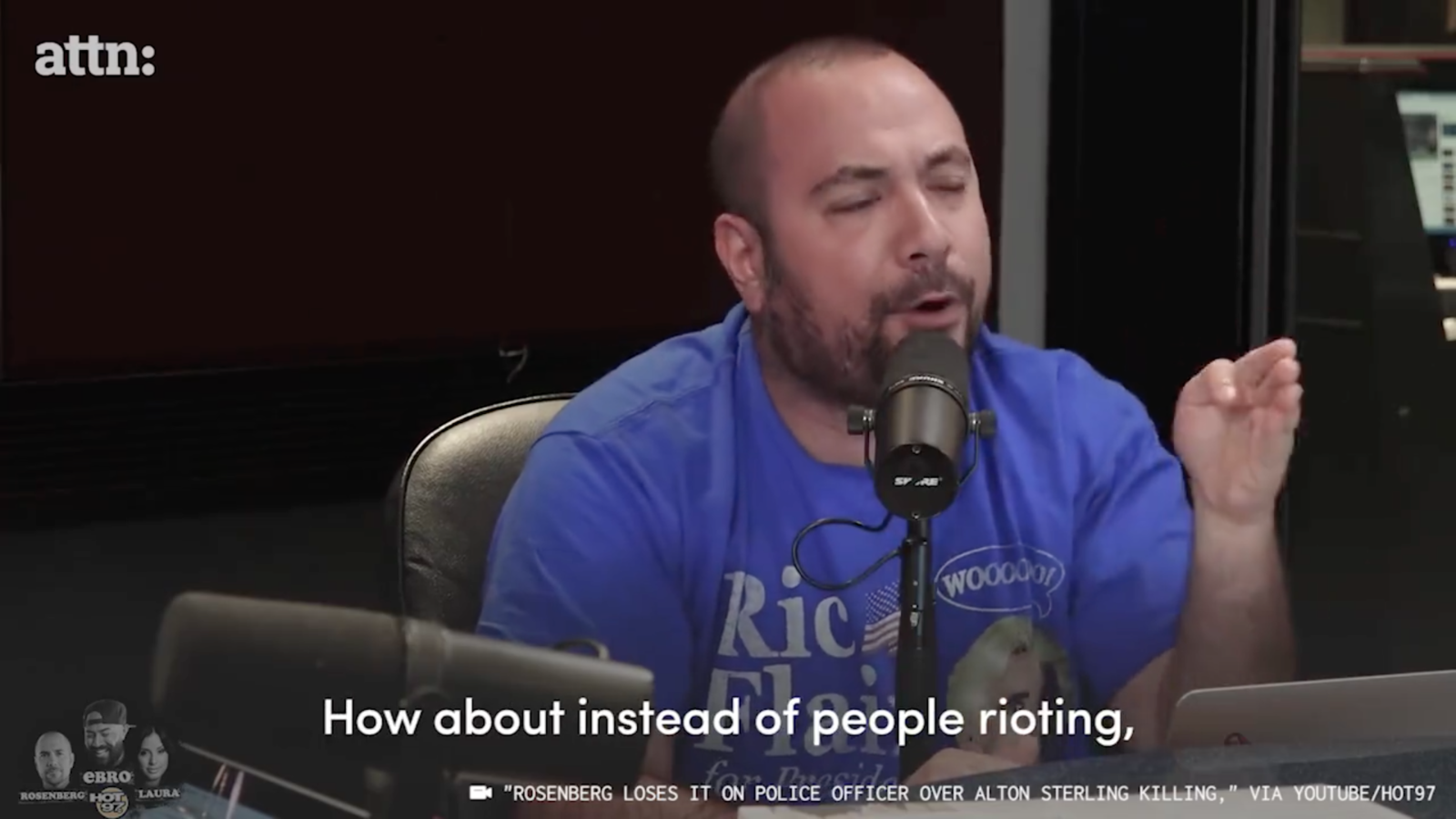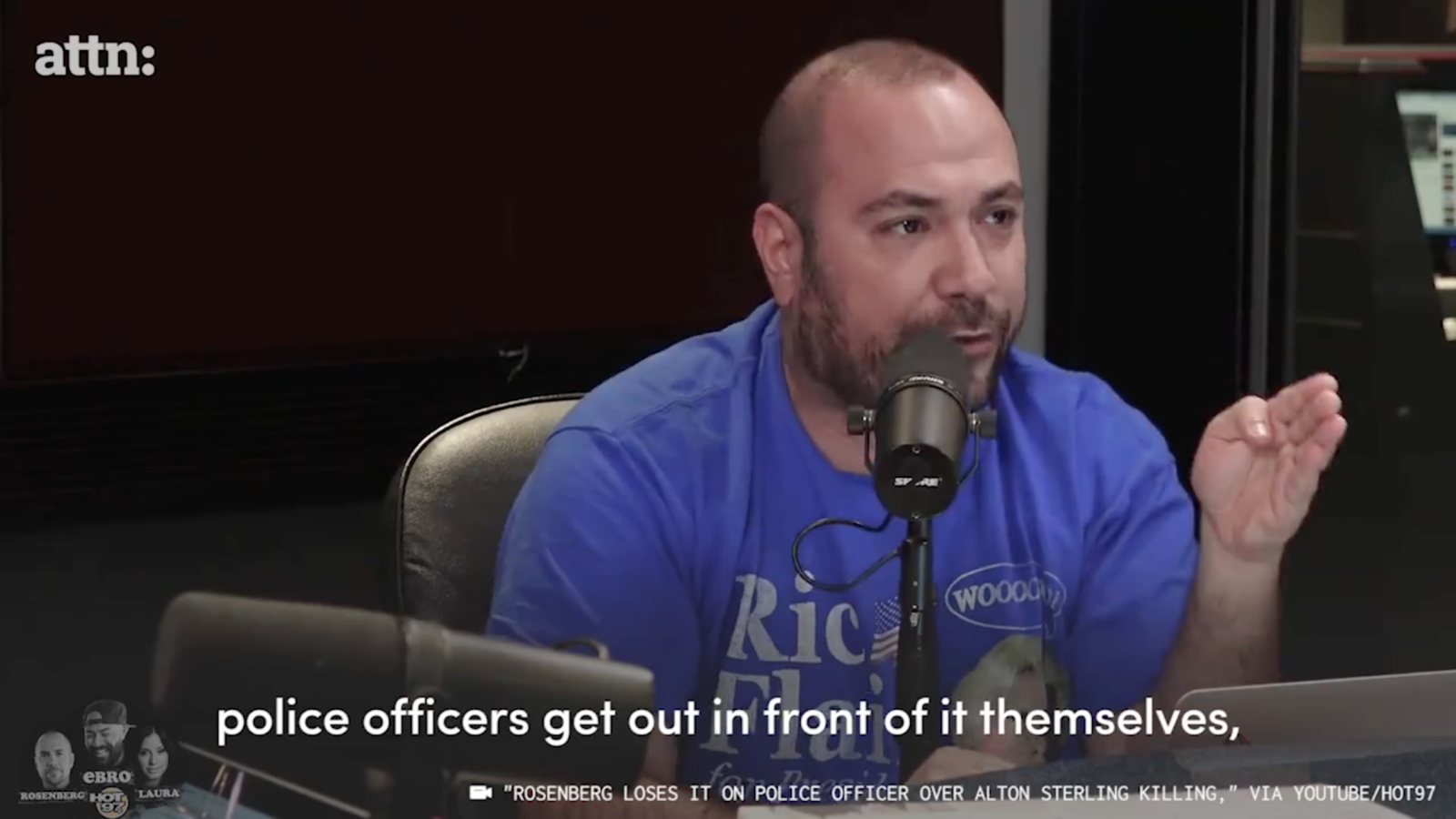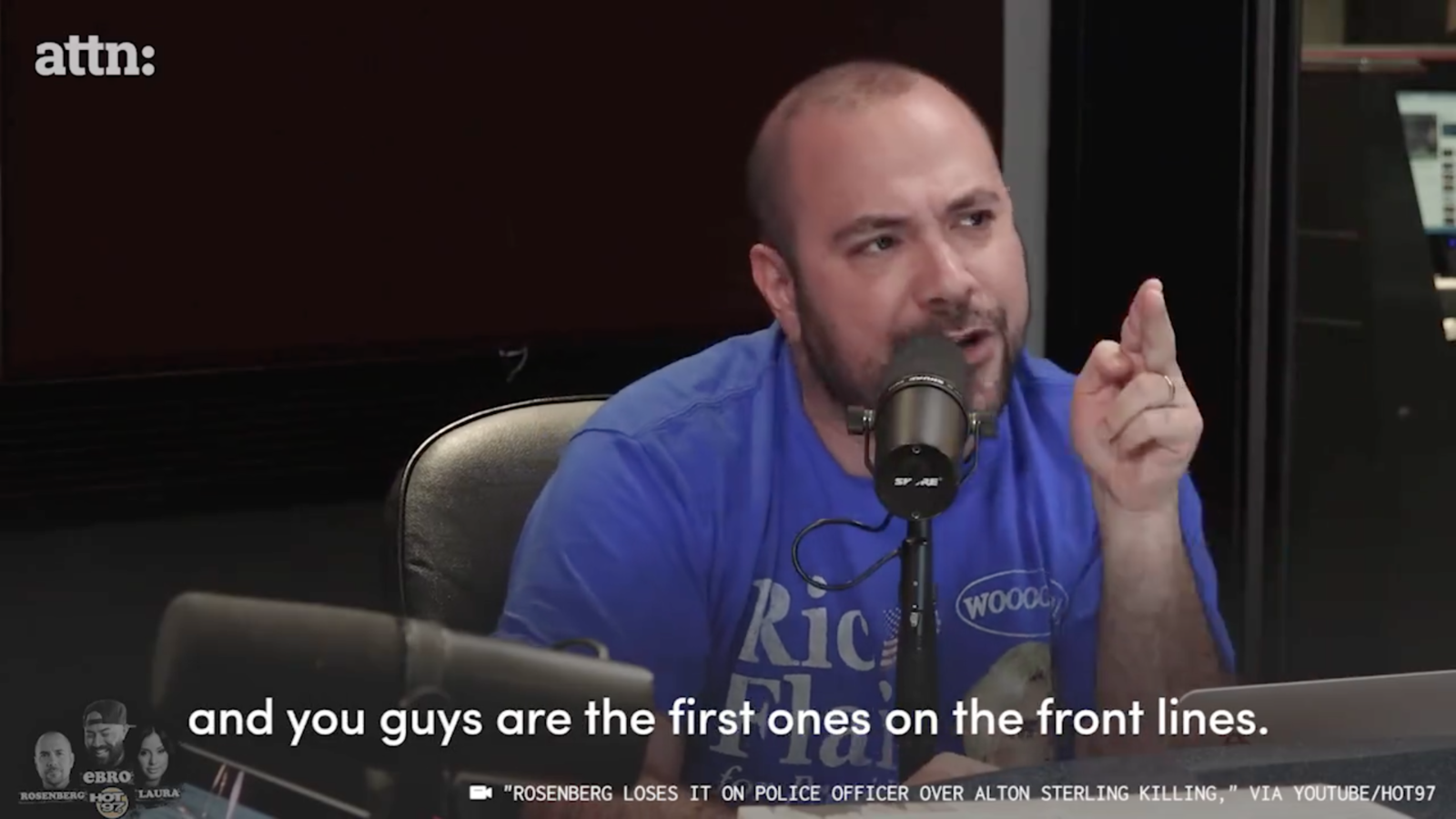 Only one day after Sterling was killed, hours after Rosenberg's rant was aired, a Facebook Live video was posted that appeared to show the aftermath of another black man's fatal shooting by police, in Falcon Heights, Minnesota.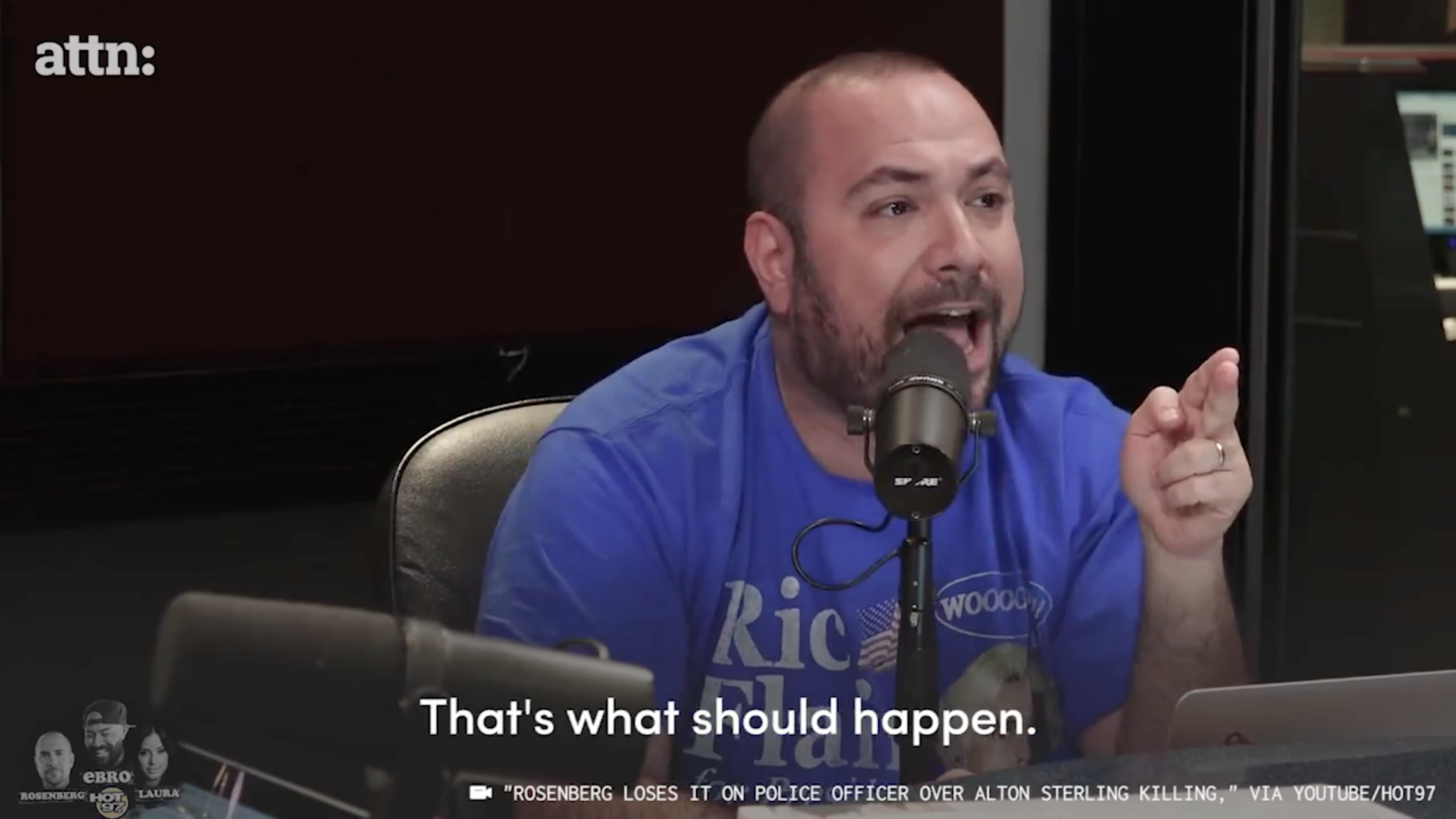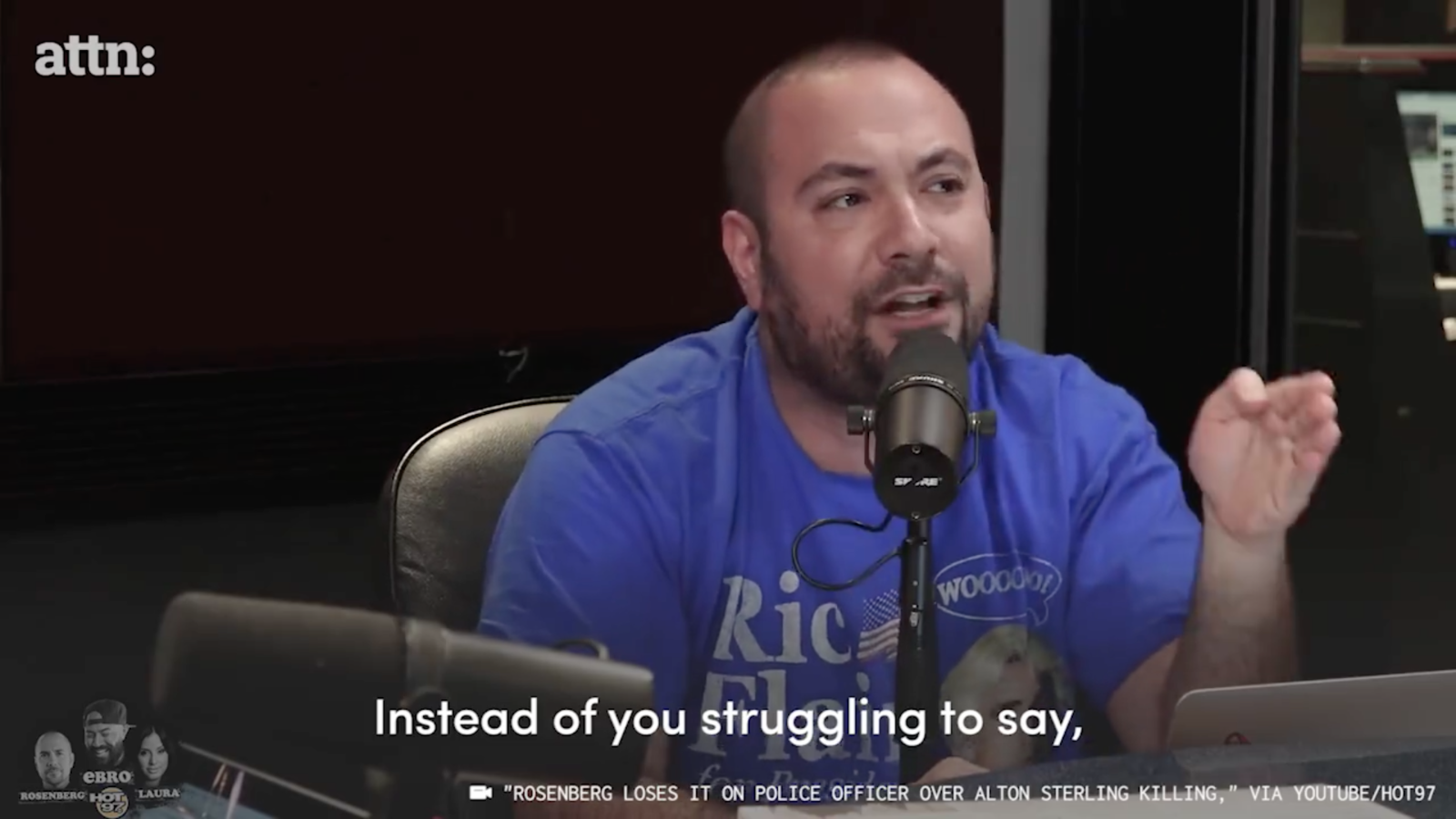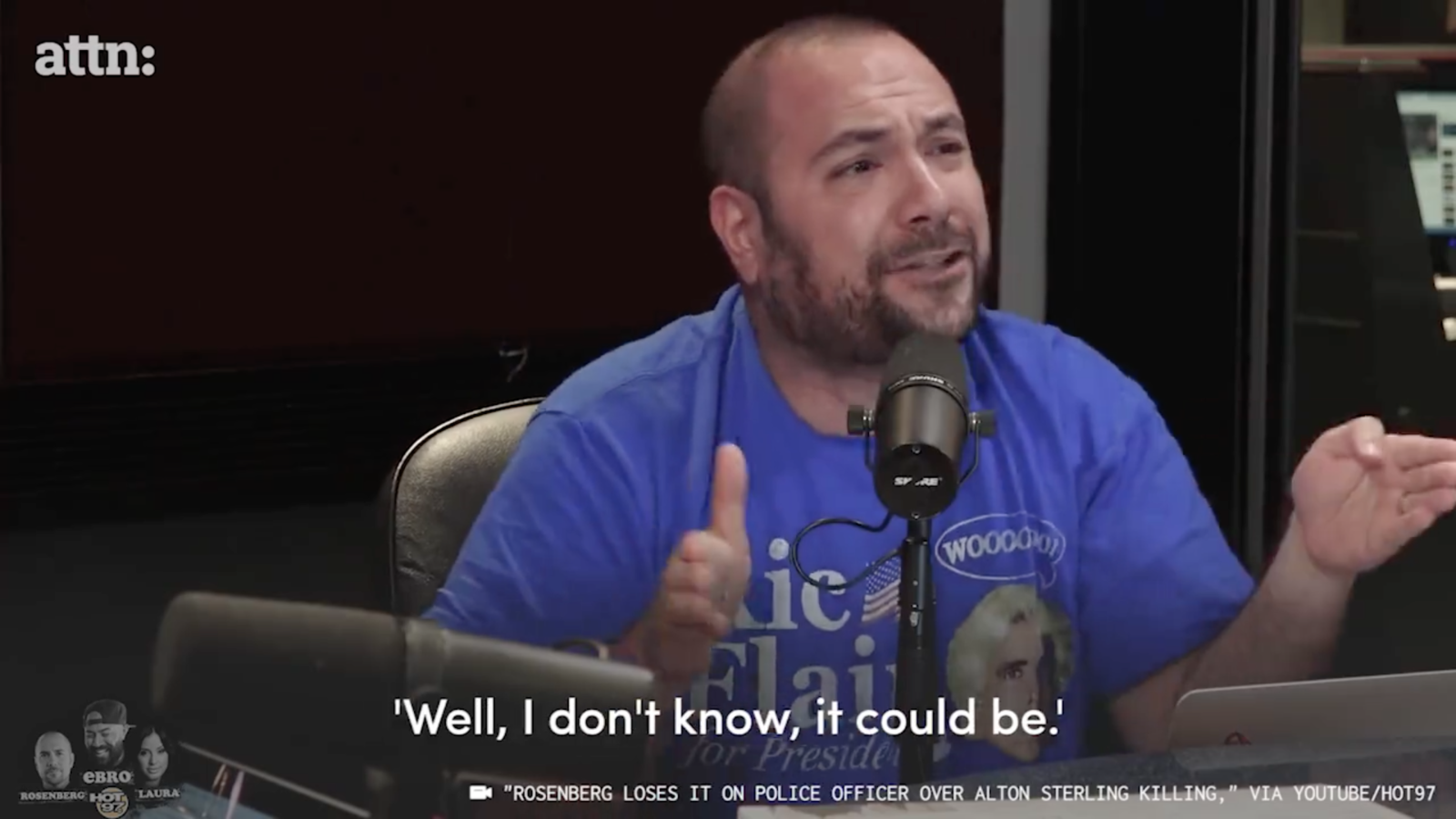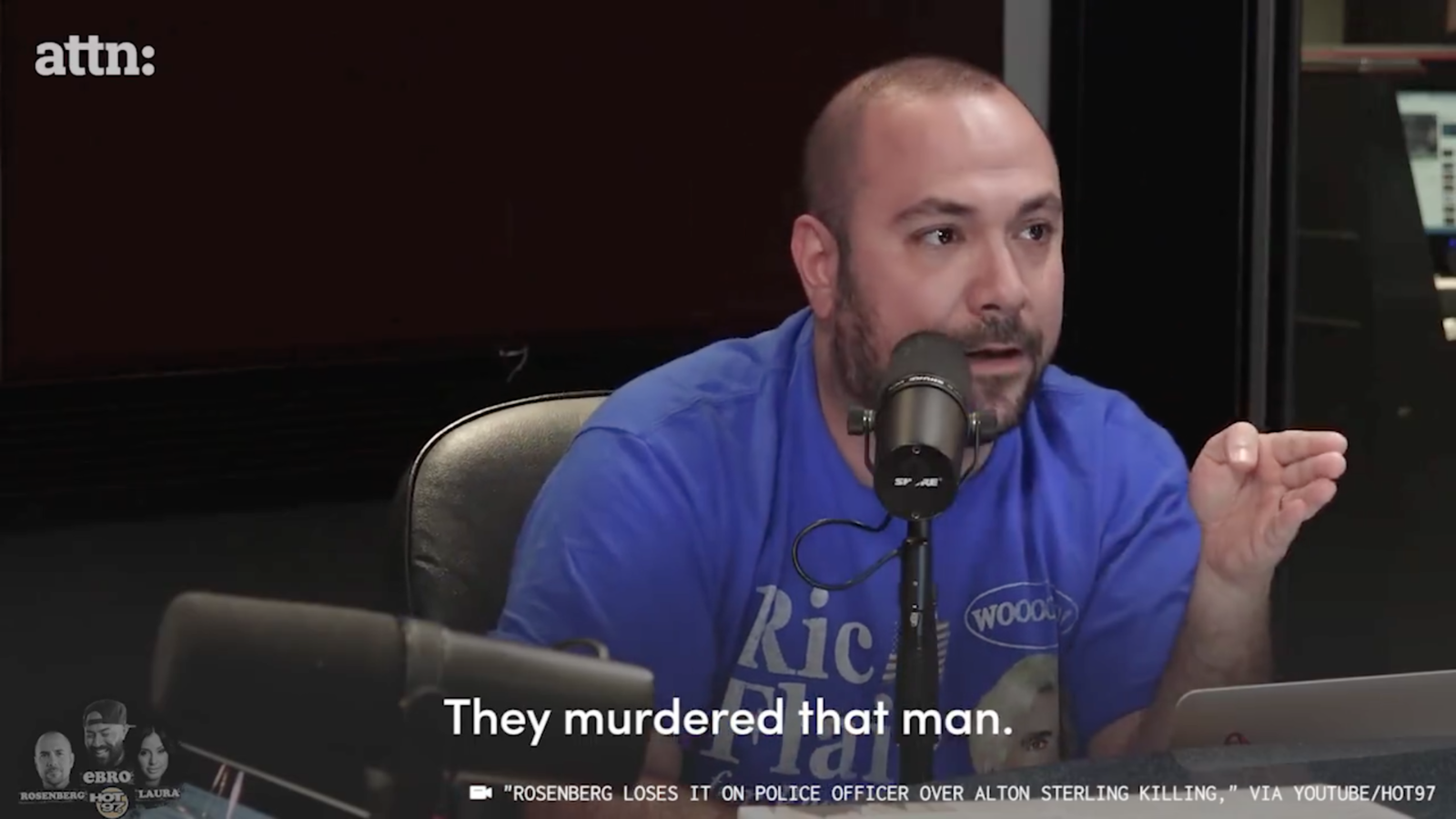 Multiple local news outlets identified him as 32-year-old Philando Castile, a cafeteria supervisor at public school J.J. Hill Montessori, St. Paul. The video was posted by Lavish Reynolds, who said she was the man's girlfriend.