This Publix Employee Went Viral On Facebook After Someone Took A Photo Of Him Helping A Customer
Turns out if you do something nice, you might end up a hero on Facebook.
Facebook user Keith Kiel snapped this photo while shopping at a Publix in Ormond Beach, Fla. Kiel posted it to Facebook, not knowing it would blow up.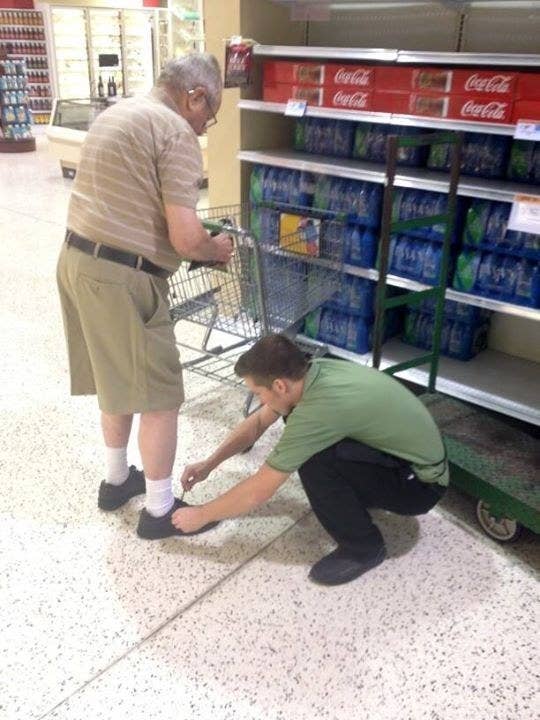 Kiel wrote about the photo on his page, saying, "I thought he should be recognized for his actions."
I shopped at Publix tonight at Ormond Towne Square and saw this random act of kindness by a Publix employee. I took it quickly and I found out the employee's name later from his manager. An old man could not reach down to tie his shoe so not only did Gage tie the one but he did the other as well; all with a smile. I thought he should be recognized for his actions. Here is the picture I snapped on my iPhone.
The photo was shared thousands of times and has racked up a ton of likes. Users are lauding the young employee for going out of his way to help the elderly man.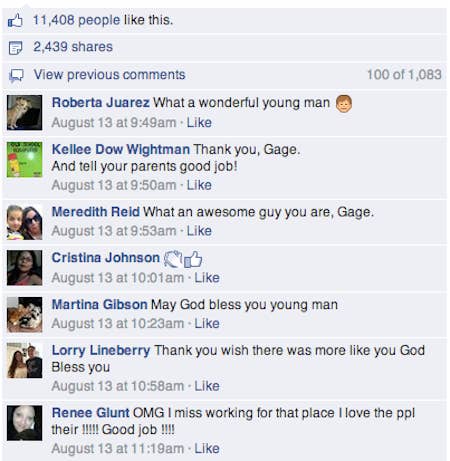 People thought the photo was so cute, reporters at FOX8 tracked him down and interviewed him about his newfound celebrity.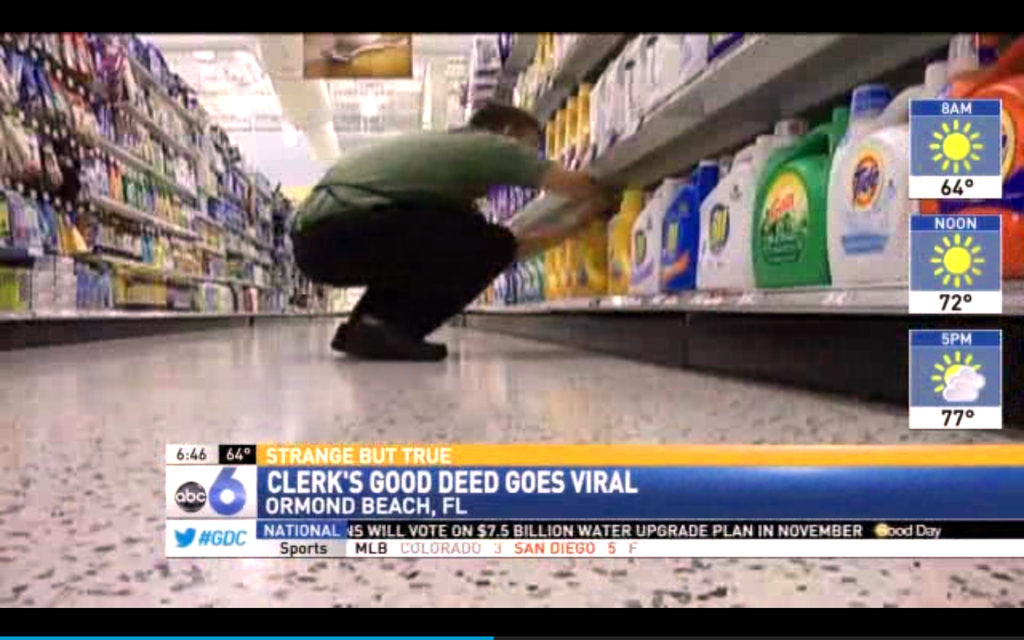 The Publix employee, Gage Boucher, thought the attention was cool but said it was just something anyone would do.