Brenda Vaden, a mom from Denver, Colorado, shared this super-cute story about her son Jayden on her Facebook last week.
You can read Vaden's whole post here:
(Warning: long sentimental post ahead) Today I am forever thankful to a young man named Willie Maxwell aka Fetty Wap. While his music is catchy (not always agree with his lyrics but hey who am I to judge...), I'm not necessarily his fan (although Trap Queen is my jam), BUT today I'm his biggest fan.

Many close friends, and of course our family know that Jayden was diagnosed with Retinoblastoma at the age of 1. In result of that he had his right eye removed 2 weeks after his 1st bday. He's worn a prosthetic eye since then. He has always been terrified of taking it out and would not be caught without it...and then comes along Fetty Wap...

Similar to Jayden he lost an eye at a young age and along the way he decided that he didn't want to wear his prosthetic eye anymore, so he stopped. Jayden, let it be known, is a Fetty Wap fan, a real fan, not like me ha! Well, today, after weeks of asking, Jayden is venturing the world without his prosthetic. I of course am a wreck because this world can be cruel, but so proud of our Boogies. This young rapper unknowingly gave Jayden something we weren't able to give him-the confidence to be different- and I am grateful to him. Thanks to Fetty Wap for saying F the world this is me, and for helping make our baby boy just a little more remarkable than he already is. And we'll be purchasing his album, a small thank you to him for changing Jayden's life forever.
Jayden was diagnosed with retinoblastoma when he was one. He's worn a prosthetic eye ever since.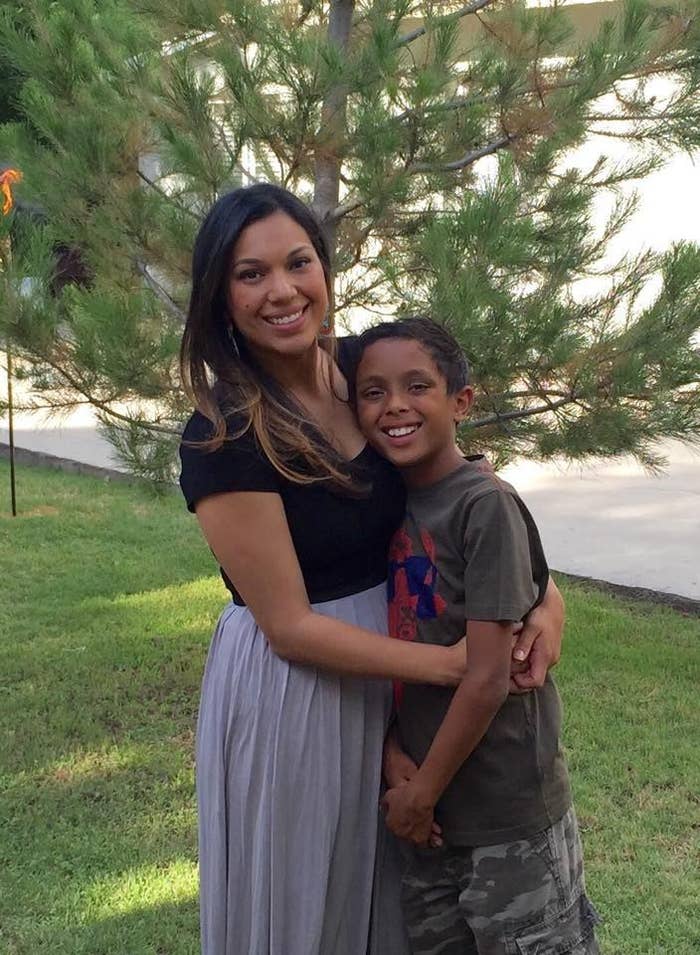 But last week, Jayden decided to face the world without his prosthesis. Vaden said her son got the confidence to leave the house without it because of the rapper behind the song "Trap Queen," Fetty Wap.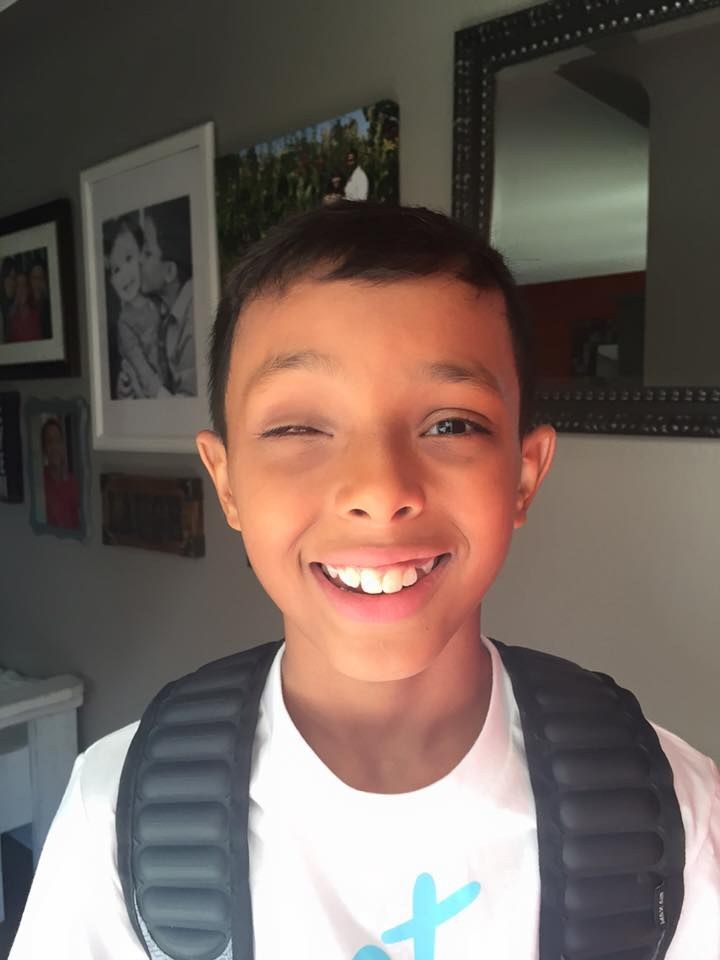 Fetty Wap was born with glaucoma and lost his eye when he was 6 months old. He no longer wears the prothesis, however, telling TMZ he "didn't want to look like everybody else."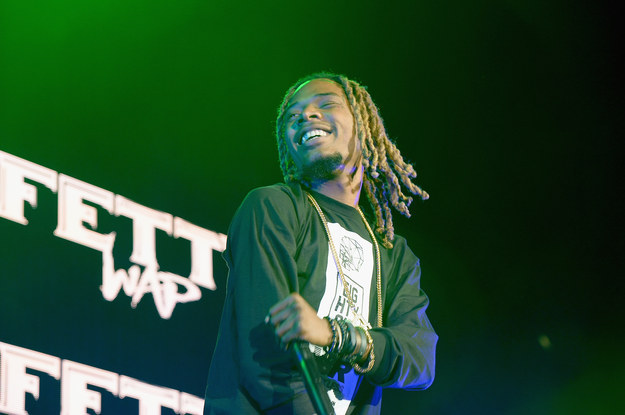 Vaden's photo and caption have made a huge splash on Instagram and Tumblr. She said she's been getting messages from strangers inspired by Jayden's story.
"Jayden has been so excited that this milestone in his life is being shared," Vaden told BuzzFeed News. "This experience has been very humbling for our family and we are happy to see his uniqueness being celebrated."