This Massive Ketchup Truck Crash Looks Like A Murder Scene
But it's not blood! Just gallons and gallons of wasted ketchup! Phew! But also, very sad because wasted ketchup.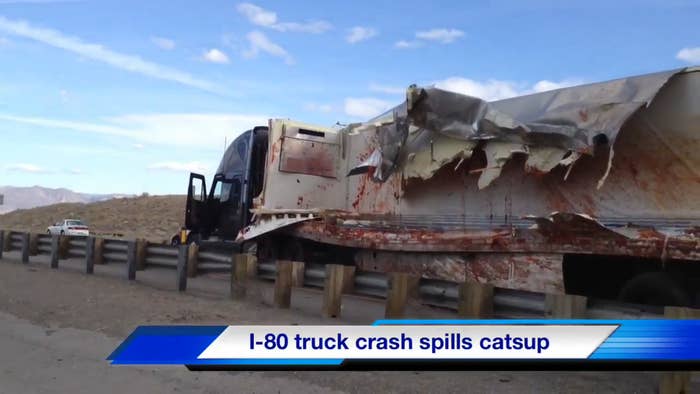 A tractor trailer carrying thousands of bottles of Heinz ketchup crashed on Interstate 80 in Northern Nevada. The truck hit the median and then slashed open its left side on a knocked over light pole, spilling thousands of dollars of ketchup all over the road.
Sgt. Janay Sherven with the Nevada Highway Patrol told RGJ.com:
"I have red everywhere on the highway... No bodies, no people, just ketchup."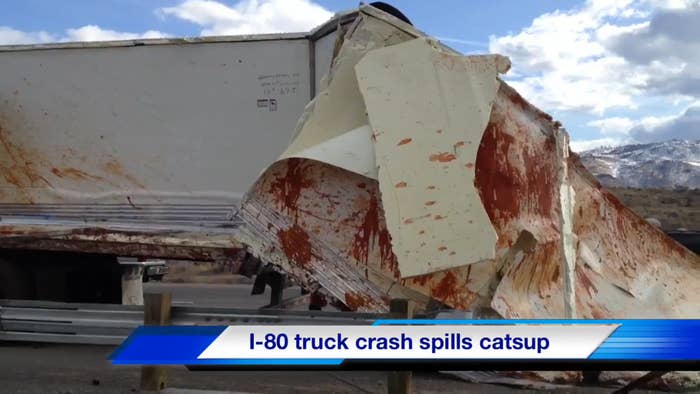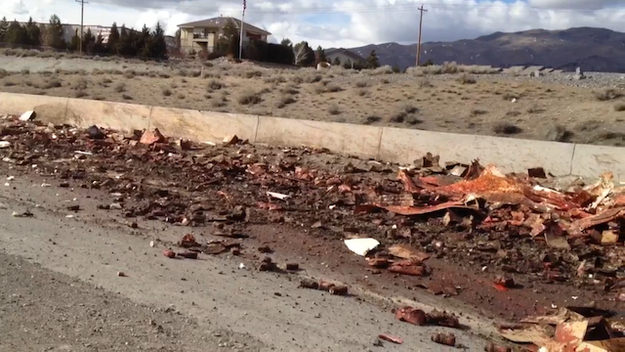 R.I.P. wasted highway ketchup, you're up in sandwich heaven now.