On Thursday, a man walked into an Apple Store in the Toison d'Or shopping center in Dijon, France, armed with an iron ball used in pétanque — a French sport similar to bocce — and began smashing up iPhones.
Wearing sunglasses, dangling iPhone headphones, and a thick glove, the man went phone by phone crushing them with the large iron ball.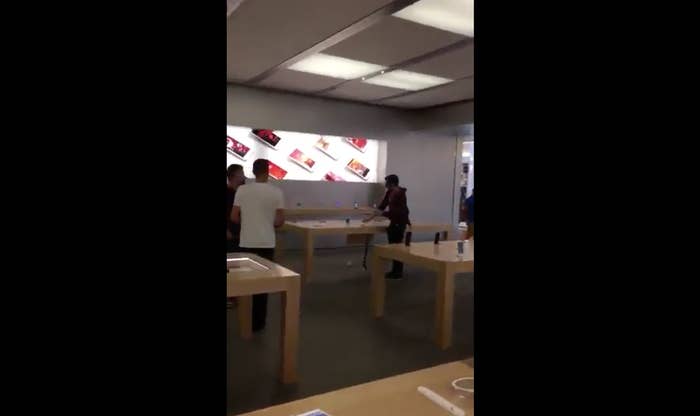 In a video filmed by a bystander, the man yells that his rights as a consumer had been violated by Apple.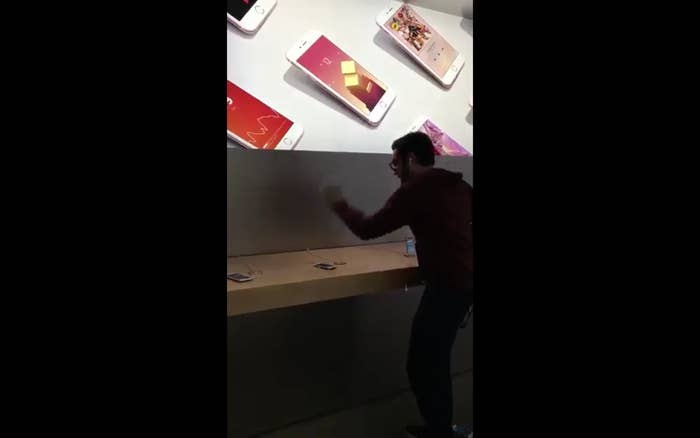 Apple "violated my rights and refused to refund me in accordance to the European consumer protection law," the man shouts.
"I warned them, I told them 'give me my money back,' but they said no," he says. "So what happens then? This is what happens."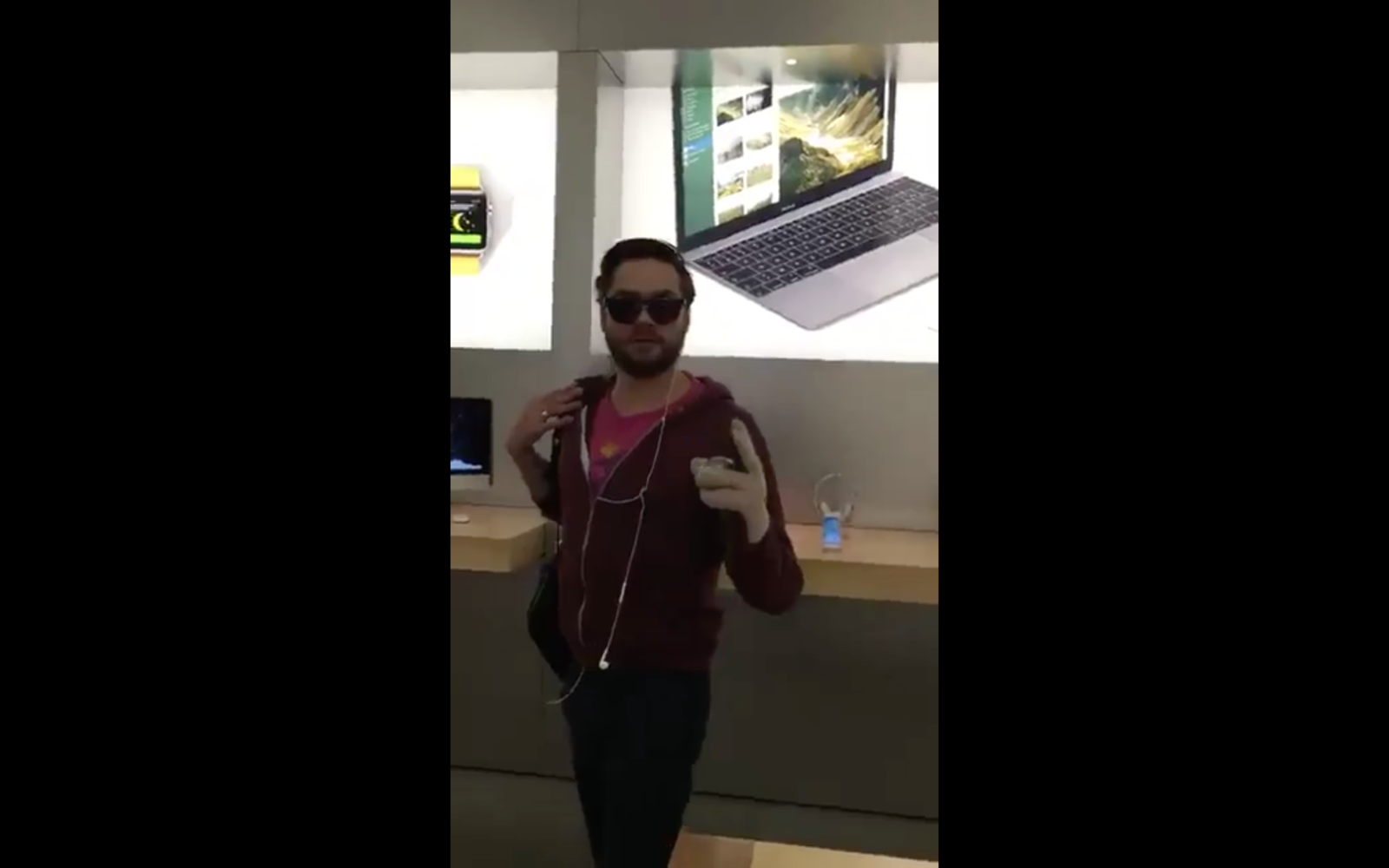 This is what happens, apparently.
After a very long minute of the man causing damage, Toison d'Or security arrested the man. The bystander managed to film the arrest as well.
The man's iPhone meltdowns have gone viral. Both videos have been retweeted several thousand times. A French comedy troupe parodied the video. In their version, a man goes into an iron ball store and tries to smash them with his phone.
According to Bien public, the local Dijon newspaper, the man was put in custody in the city's central police station on Thursday.
A police investigation has been opened. According to France Bleu Bourgogne, the cost of the damages caused were estimated to be as high as "several tens of thousands of euros."
When contacted by BuzzFeed France, the Dijon Apple Store declined to comment. Also, the shopping center and police department have not responded to requests for comment.