American dentist Walter Palmer was identified Tuesday by The Telegraph as the hunter who paid $50,000 to kill one of Africa's most famous lions earlier this month.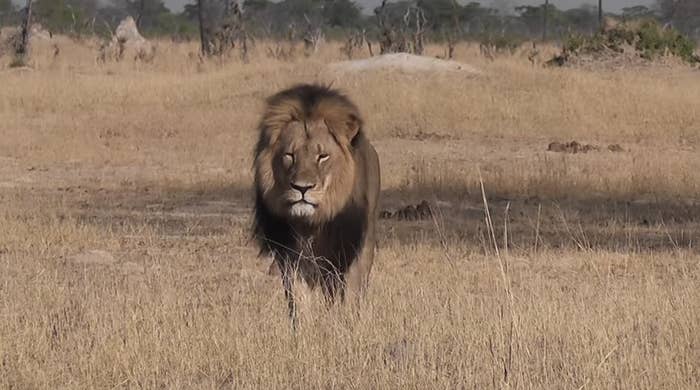 A spokesperson for Palmer told The Guardian: "As far as I understand, Walter believes that he might have shot that lion that has been referred to as Cecil." BuzzFeed News attempted to reach Palmer at his dental practice but was unable to get through.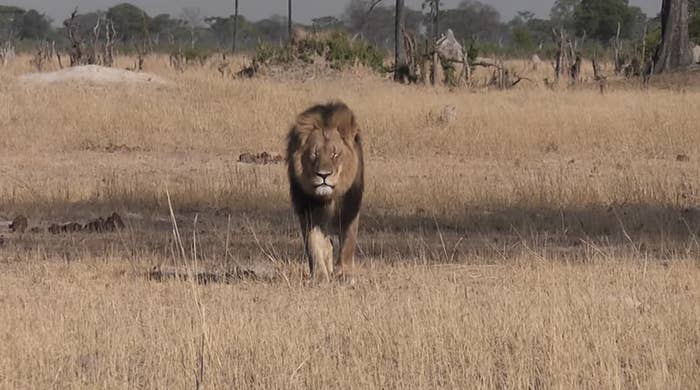 Zimbabwean police told the Associated Press that they are searching for Walter Palmer.
According to a local reporter, Palmer's office is completely shut at the moment.
After The Telegraph's report that Palmer was responsible for Cecil's death, Palmer's name quickly started trending worldwide on Twitter.
Users are also sharing these photos from Palmer's other hunts.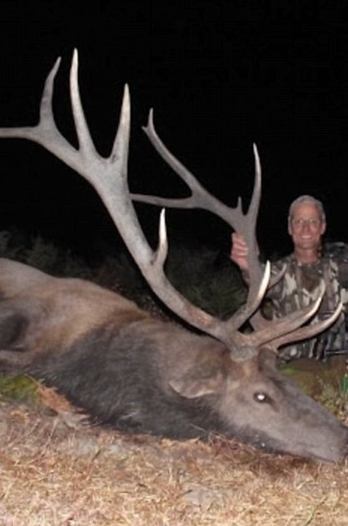 Users tweeted death threats and began sharing the contact information for Palmer's dental practice, River Bluff Dental.
The Yelp page for River Bluff Dental has also been completely overtaken by hateful comments. Many of which are five-star reviews so they float to the top of Yelp's user reviews section.

After a few hours, people began to notice their Yelp reviews had been deleted.
BuzzFeed News reached out to Yelp about the deletions, and a spokesperson sent this statement in response.
"Media-fueled reviews typically violate our Content Guidelines. One of these deals with relevance. For example, reviews aren't the place for rants about a business's employment practices, political ideologies, extraordinary circumstances, or other matters that don't address the core of the consumer experience. Yelp reviews are required to describe a firsthand consumer experience, not what someone read in the news. Our user support team ultimately removes reviews that violate these guidelines.

Although most instances like these do not reach the current level of scrutiny and media attention, Yelp has proven policies in place to deal with such events and will remove content that violates our Terms of Service."
The site also has a support center page that advises users on how they can report reviews that appear to have been "posted in response to a news story rather than a personal consumer experience."
There's a petition calling for "justice" that's already been signed by more than 12,000 people.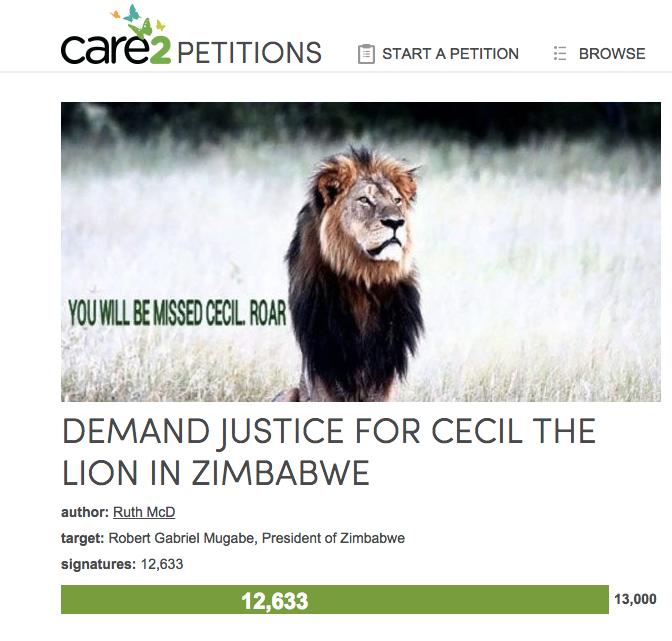 River Bluff Dental's Facebook page has also been completely overrun. It has yet to address the controversy, however. The most recent post was published on Monday.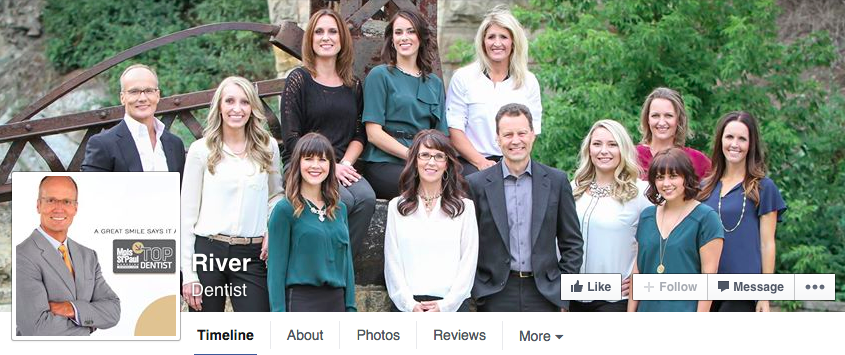 Almost every single photo and link on the page's feed has been taken over by furious commenters leaving photos of dead lions and referring to Palmer as a killer.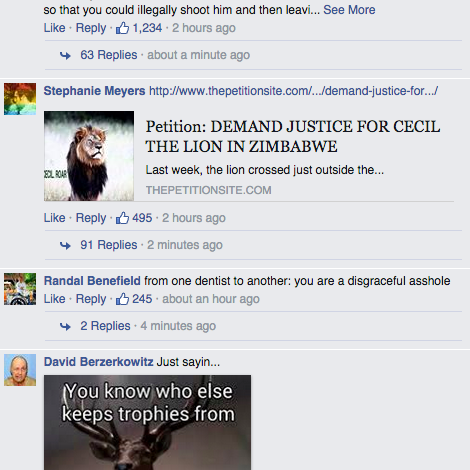 Two of the people who accompanied the hunter were arrested earlier this month, The Guardian reported.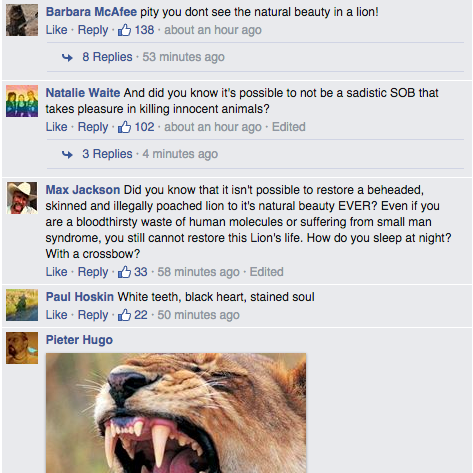 And the Zimbabwe Parks And Wildlife Management Authority says that other hunters involved with Cecil's death may face criminal charges.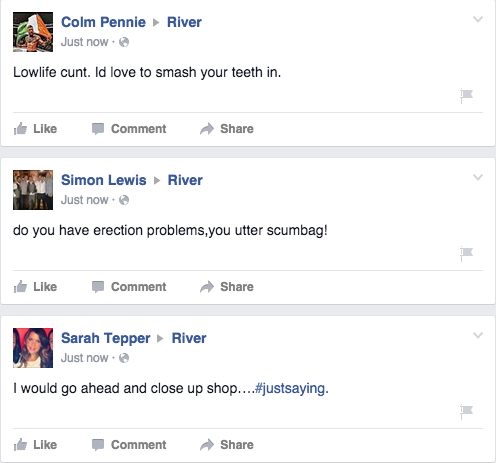 Cecil, a 13-year-old male lion, was of the main attractions at the Hwange national park in Zimbabwe. He was found decapitated and skinned, The Guardian reported. Cecil was reportedly lured out of the park using bait and then shot with a bow and arrow. A group of hunters tracked the lion for 40 hours before killing him with a rifle, the newspaper said. There were conflicting reports as to the nationality of the man believed to have killed the lion. Johnny Rodrigues, of the Zimbabwe Conservation Task Force, originally said the man was Spanish, CNN and others reported.
A Zimbabwean involved in the hunt said they had not realized Cecil's importance, The Telegraph said.
"It was a magnificent, mature lion," he said. "We did not know it was well-known lion. I had a licence for my client to shoot a lion with a bow and arrow in the area where it was shot."
You can read the full statement from The Zimbabwe Professional Hunters and Guides Association here:
A similar thing happened last July to 19-year-old Texas hunter Kendall Jones after her Facebook page was discovered.
Facebook eventually deleted all of the photos from Jones' profile, saying it will remove "reported content that promotes poaching of endangered species, the sale of animals for organized fight or content that includes extreme acts of animal abuse."
The Facebook page of Walter Palmer's dental office has been pulled down.