This Is What Happens When You Ask The Internet To Help You Take Your Friend's Mom To Prom
A valuable lesson!
On Wednesday night, a high schooler named Anthony Pinnisi tweeted out a screenshot of this text conversation with his friend Chloe.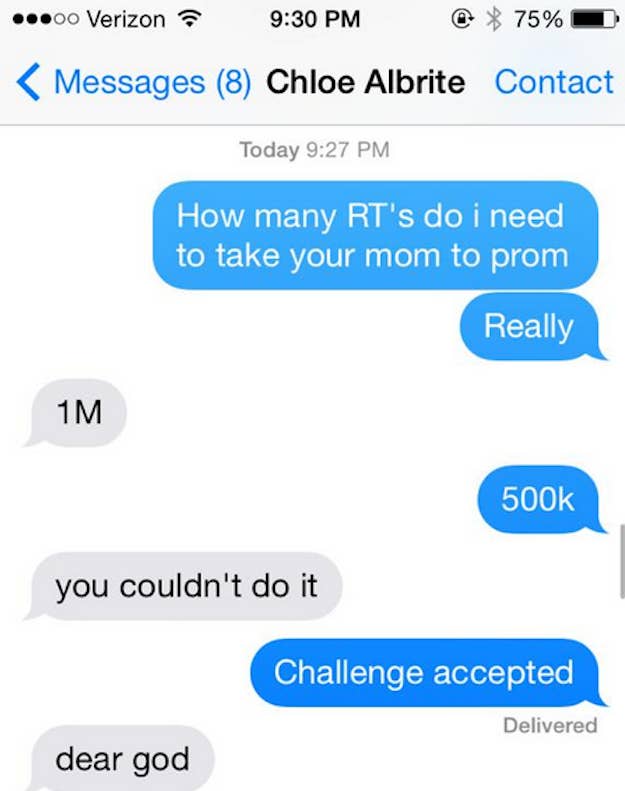 By Thursday morning, the tweet had been retweeted 55,000 times.
It got picked up by a bunch of parody accounts, too.
All the attention over her mom made it's way back to Chloe.
Who wasn't too happy about it...
People on Twitter suggested that maybe Anthony should take Chloe to prom, you know, instead of her mom...
Because the whole thing was a little gross and weird.
Many, though, were supportive of Anthony's plans to take his friend's mom to prom.
Sadly, it was all for naught. Anthony told his followers Thursday afternoon that he had to take his tweets down.
BuzzFeed has reached out to both Antony and his high school for comment.