This Is The Music Video That Pussy Riot Was Making When They Were Whipped By Cossacks In Sochi
It's titled "Putin Will Teach You How To Love".
The music video shoot and protest were performed underneath a sign advertising the Sochi Olympics.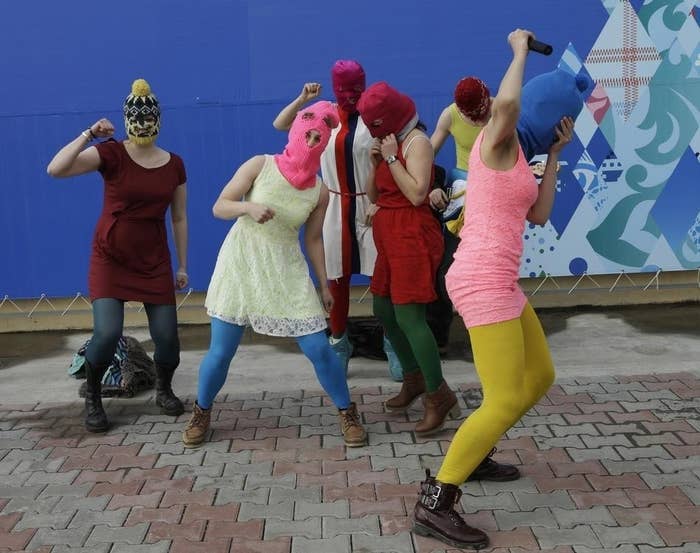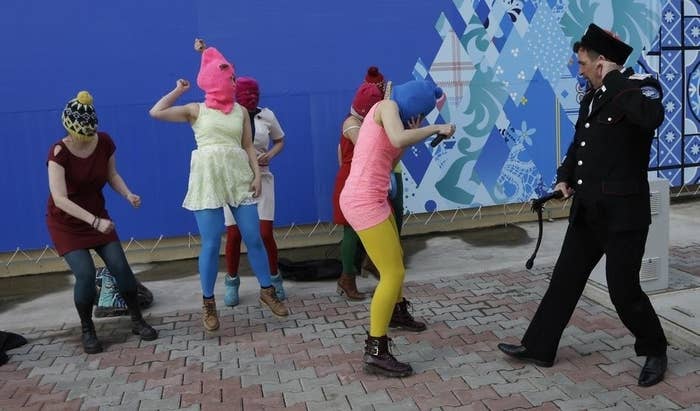 During the filming, members of Pussy Riot — five women and one man — were attacked by Cossacks and undercover police officers as the band started to pull out a guitar and a microphone.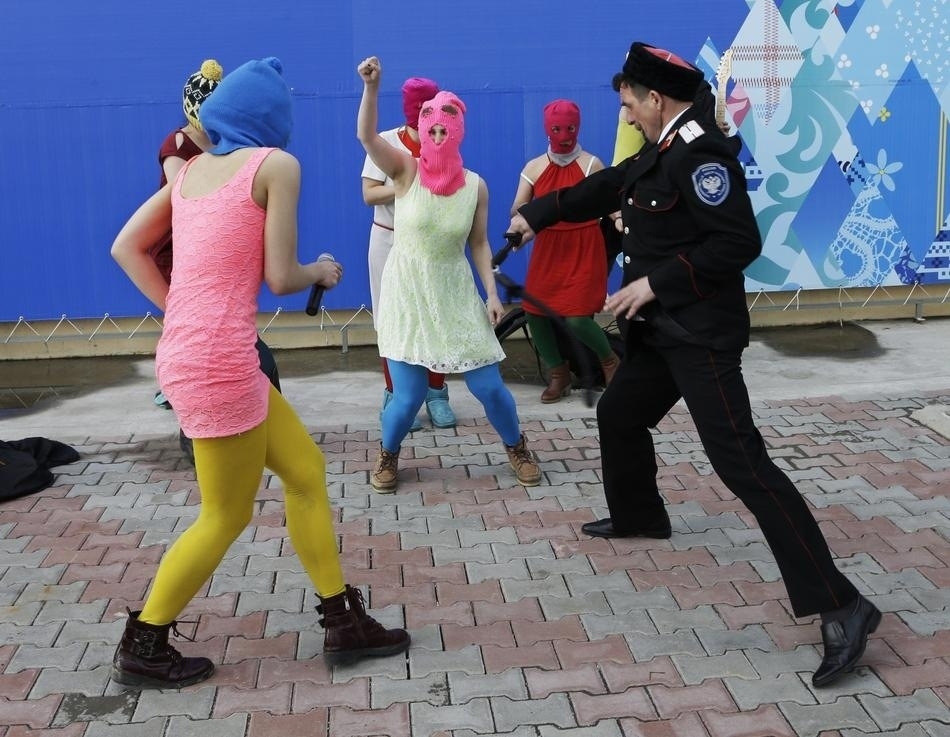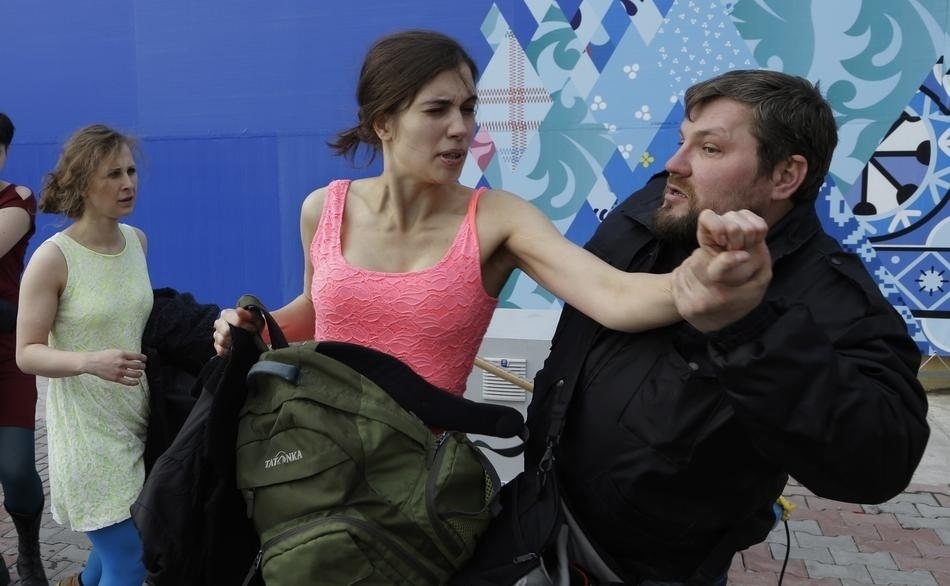 The members of Pussy Riot were heard shouting "Putin will teach you how to love the motherland" as they were whipped and pepper sprayed by security officials.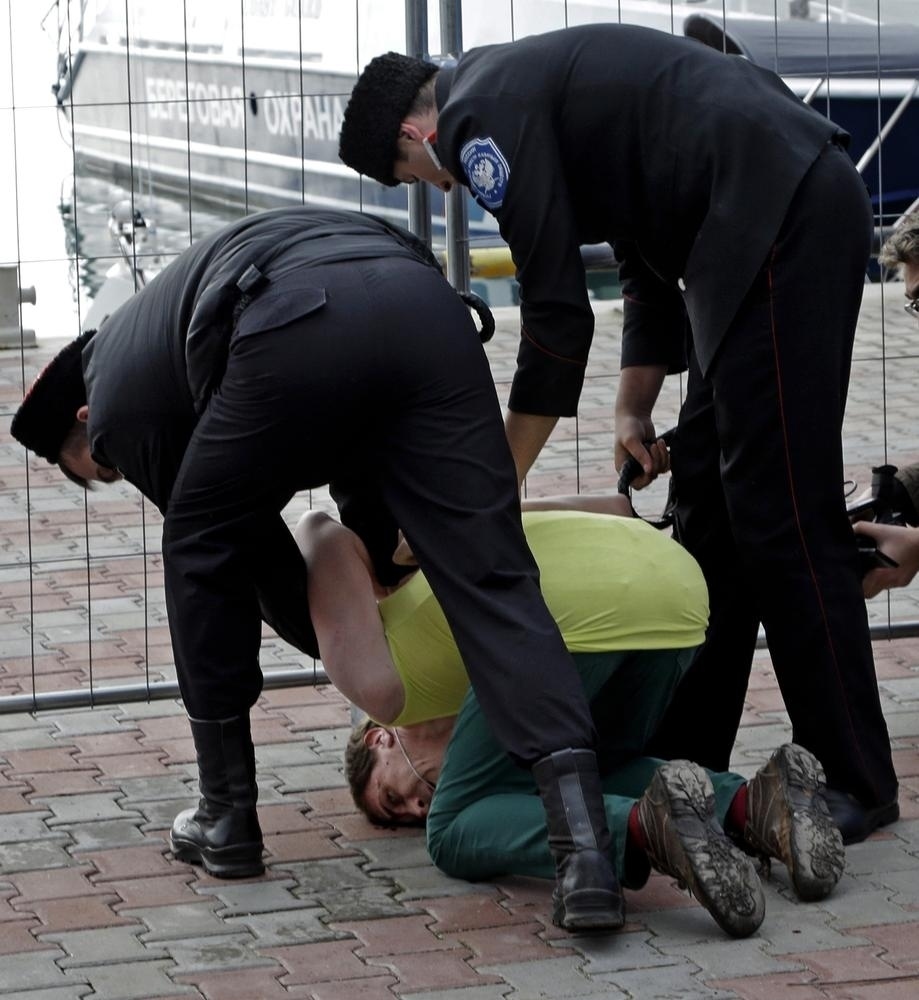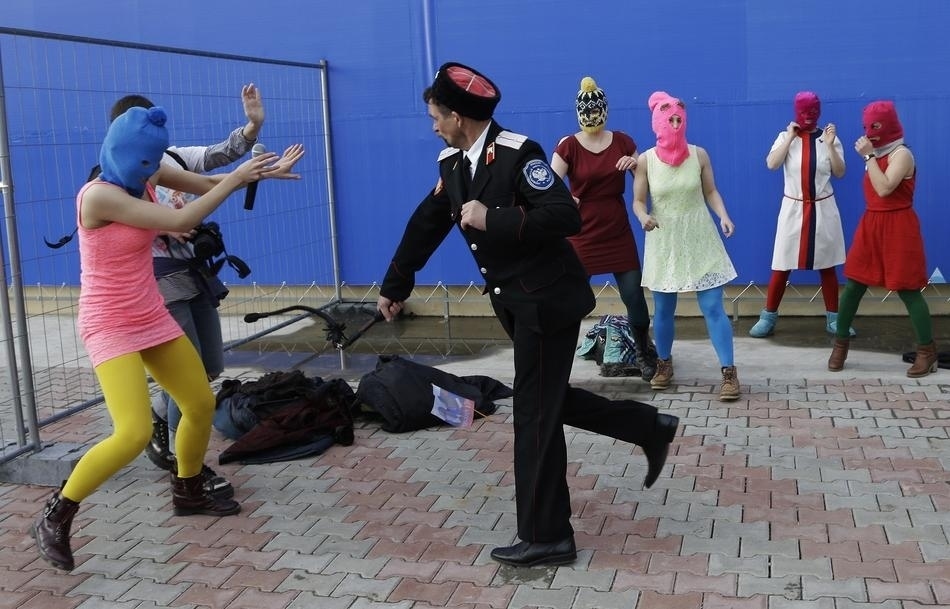 The incident lasted three minutes. Police questioned witnesses after the altercation, but no one was arrested.