This Is The Most Boston Response To Terrorism You'll Ever See
God bless the people of Boston.
This was the sign a Boston liquor store posted at the beginning of Friday's lockdown.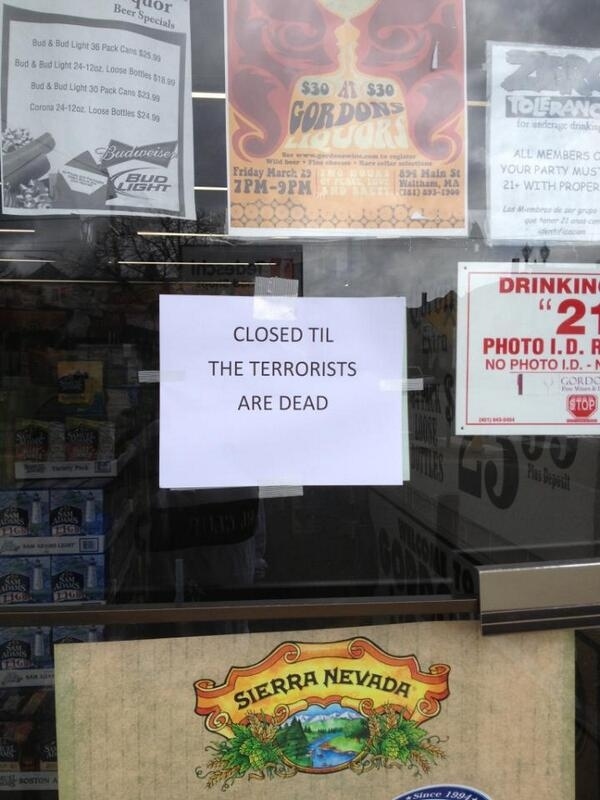 Of course, once news came in that one of them was killed last night in a firefight with police, the store had to update it.