This screenshot from Iran's Press TV, broadcast on January 28, 2013, shows an Iranian scientist holding a monkey the Islamic Republic is claiming they shot into space.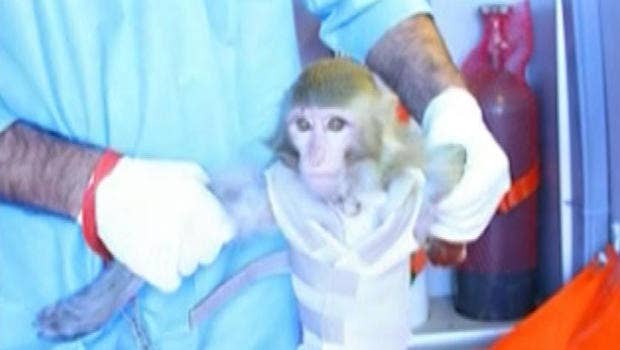 The only details Iran has released about the monkey's mission is that he was sent up in a Pishtam rocket and reached a height of 72 miles.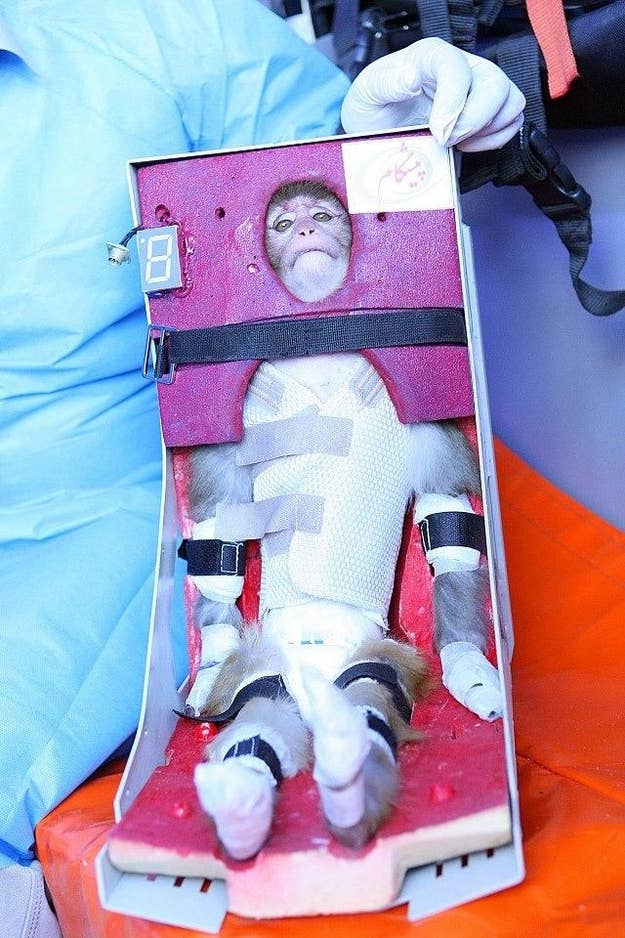 UPDATE: A new image of the monkey, pre-flight, has emerged.