This Is Not The Boston Marathon Bomber
The man in the white baseball hat, whose photo the New York Post published while suggesting he was a target of the Boston bombing investigation, has been cleared.
Seventeen-year-old Boston-area resident Salah Barhoun has been cleared of any connection to the Boston Marathon bombing.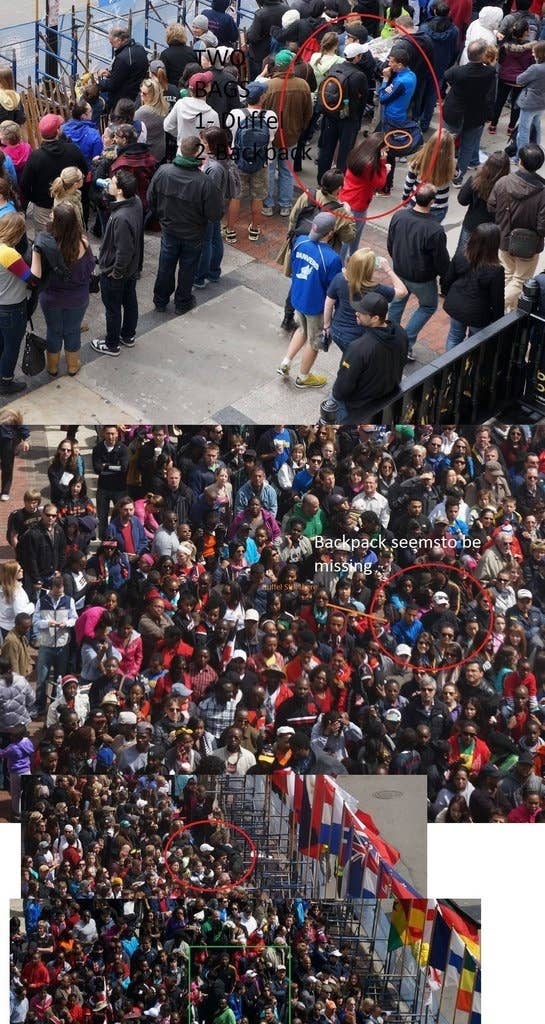 According to ABC News, after being singled out as a suspect by online message boards, Barhoun himself went to the police to clear his name.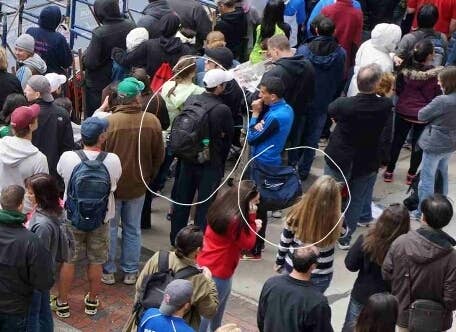 Thursday morning, Barhoun and a still unnamed spectator in blue next to him were identified as possible suspects by the New York Post.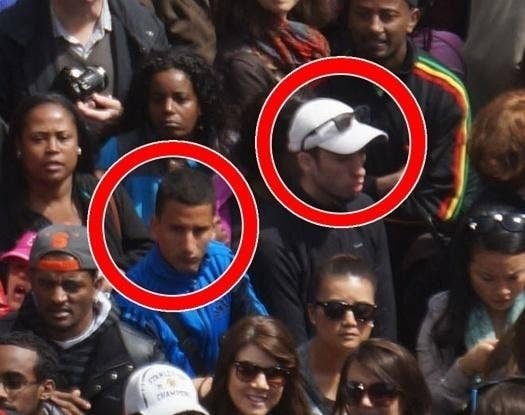 Investigators probing the deadly Boston Marathon bombings are circulating photos of two men spotted chatting near the packed finish line, The Post has learned.

In the photos being distributed by law-enforcement officials among themselves, one of the men is carrying a blue duffel bag. The other is wearing a black backpack in the first photo, taken at 10:53 a.m., but it is not visible in the second, taken at 12:30 p.m.
Users on both Reddit and 4chan pointed to Barhoun as a suspect in their "crowd-sleuthing" efforts to find the bomber.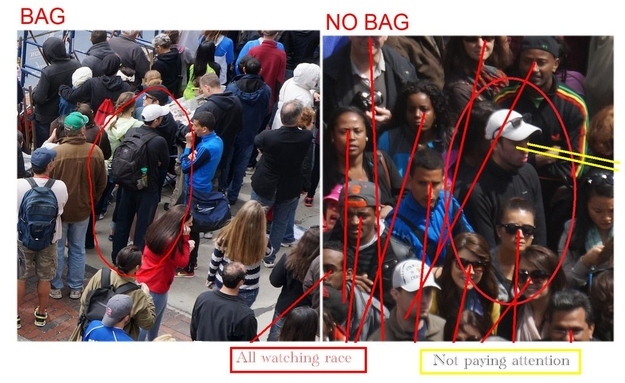 The basis of the suspicion around Barhoun and the man in blue next to him had to do with a photo of Barhoun wearing a backpack and then not being able to see his backpack in another photo.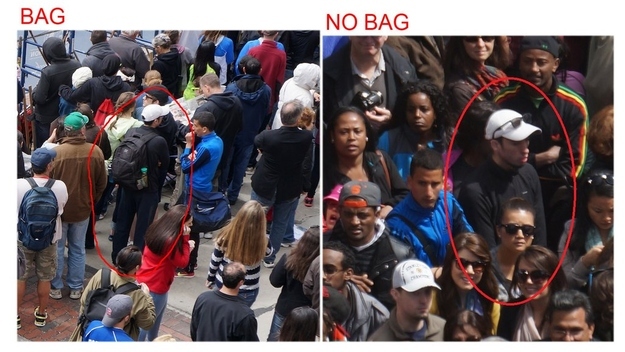 After the New York Post went public with Barhoun's photo, he took to Facebook: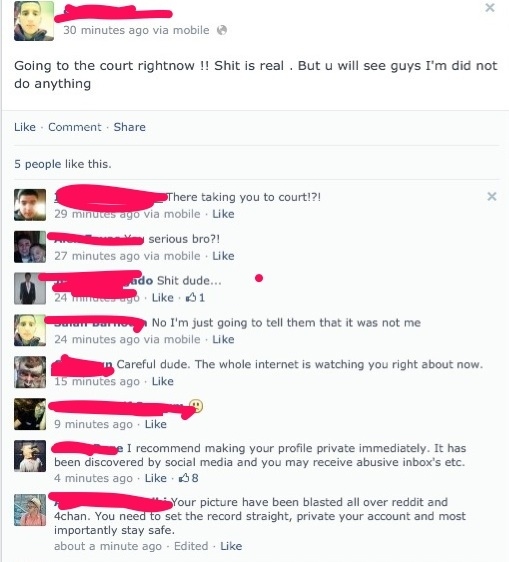 Also, Redditors shot back at the New York Post saying they had already decided he was innocent.

Barhoun told ABC News that the allegations rising around him made his mother "sick and upset."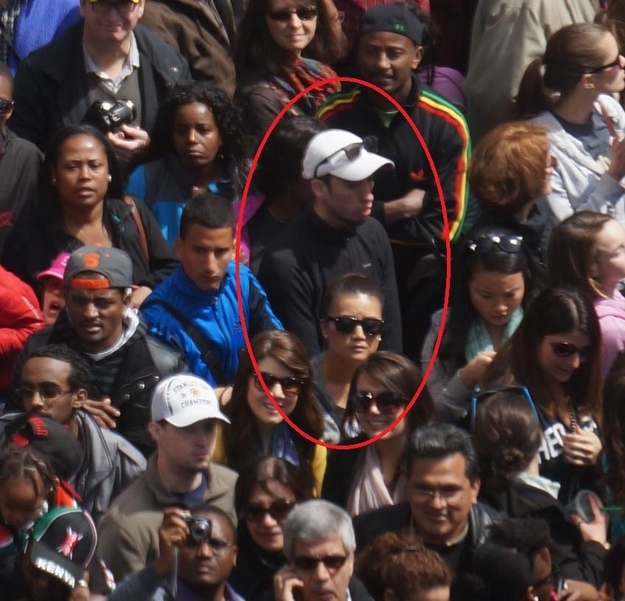 The New York Post put out a statement, not apologizing for publishing Barhoun's photo as a possible suspect.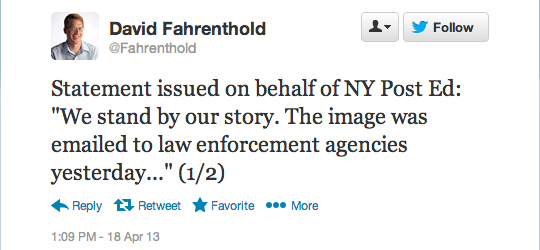 Instead, the paper clarified that it was reporting what law enforcement provided it.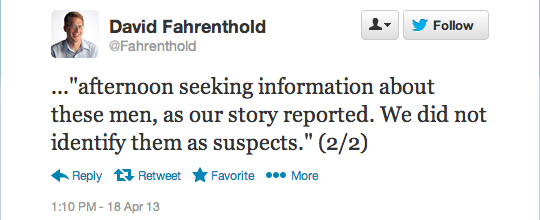 The New York Post seems to have changed its headline — however, the URL still reads "feds_have_men_in_sights."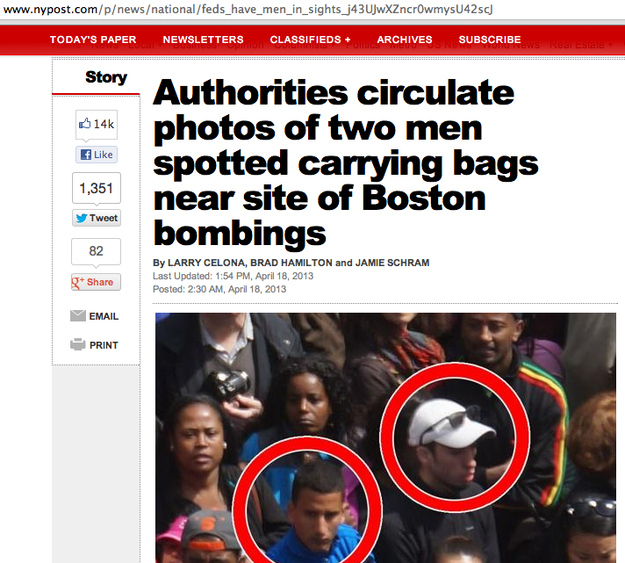 And this was the paper's cover Thursday morning: