This Is Most Likely The First Instagram Ever Taken In North Korea
Kim Jong Un will be Instagramming brunch in no time!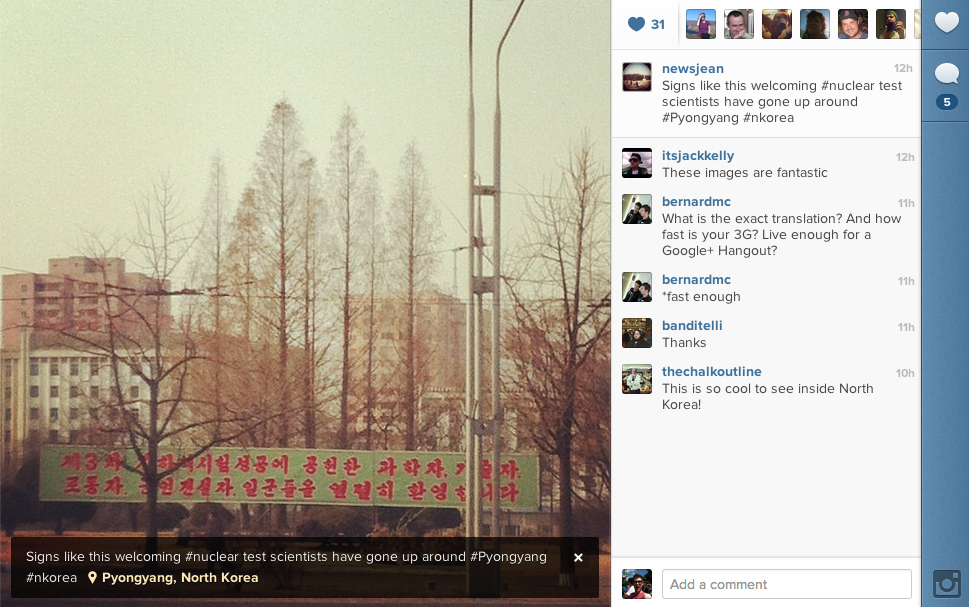 The photo is of a sign welcoming nuclear test scientists, which have sprung up around Pyongyang, North Korea. Jean H. Lee, the photographer and Korea bureau chief for the Associated Press, sent the first tweet out of North Korea today. Wireless internet is now available to foreigners, but not locals, courtesy of North Korean mobile services provider Koryolink.
Jean H. Lee's first tweet from North Korea: