This Half-Naked Guy Shouting At You From A Lake Is Running For Mayor Of Minneapolis
He's got a pretty good slogan: "WAKE THE F**K UP!"
The video starts out pretty normally with this woman addressing the camera.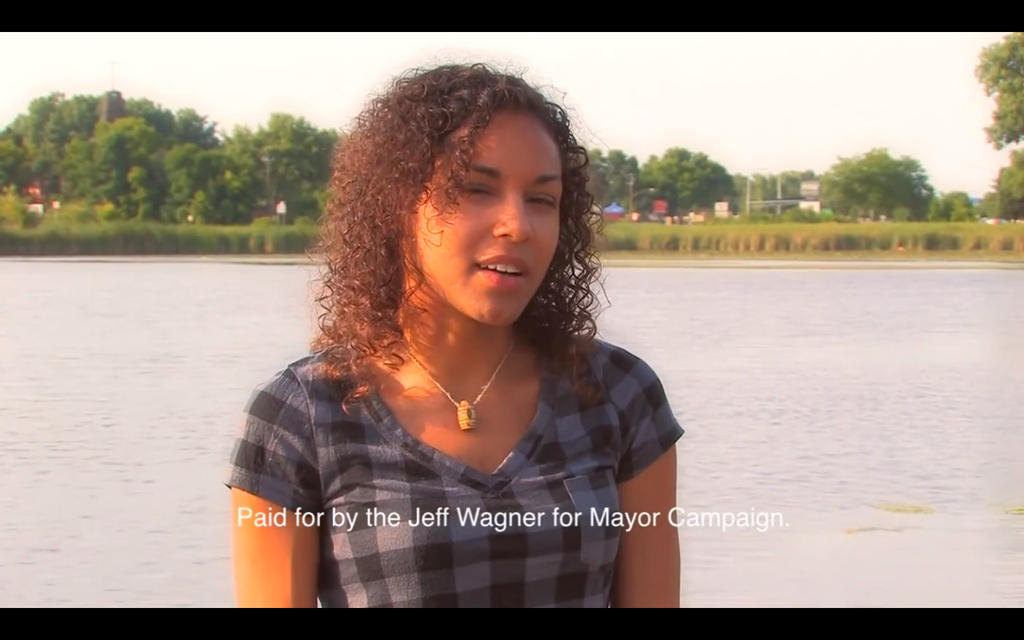 That is until Wagner walks out of that lake.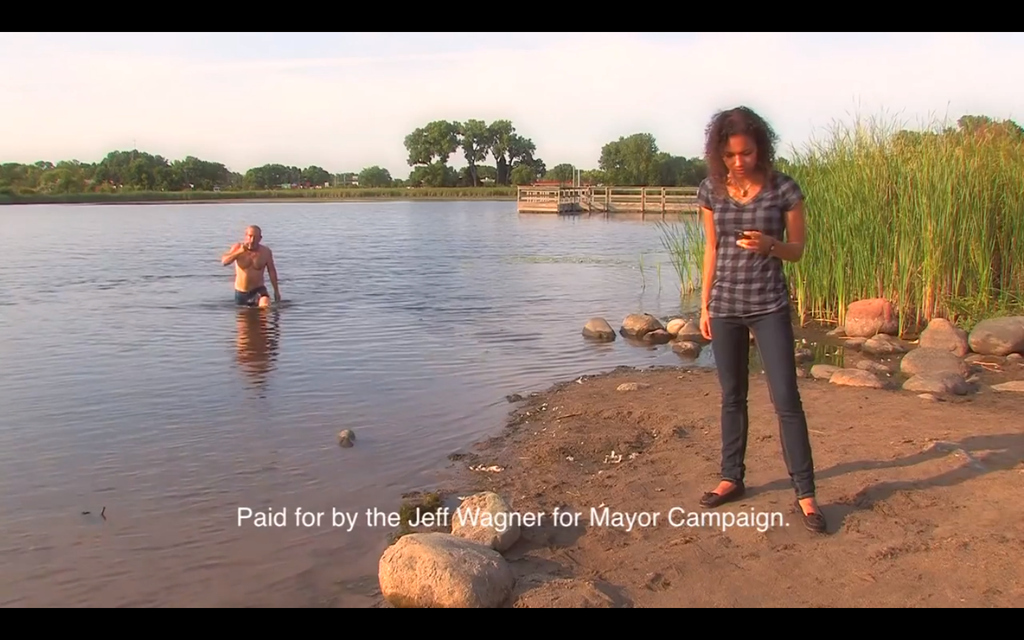 And starts yelling at you.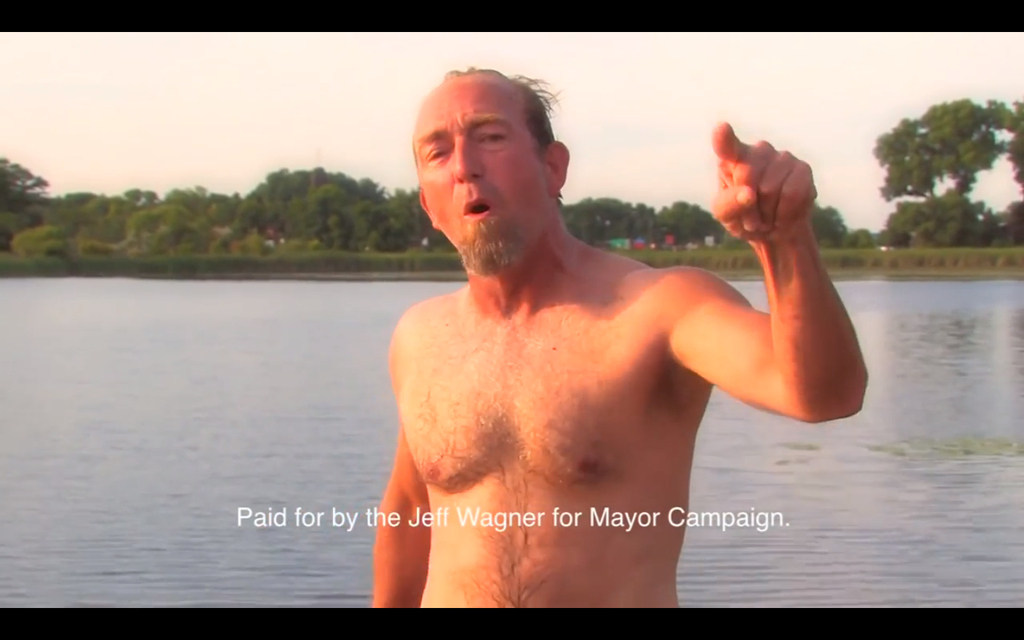 And promising that if he's mayor he'll stop going to strip clubs.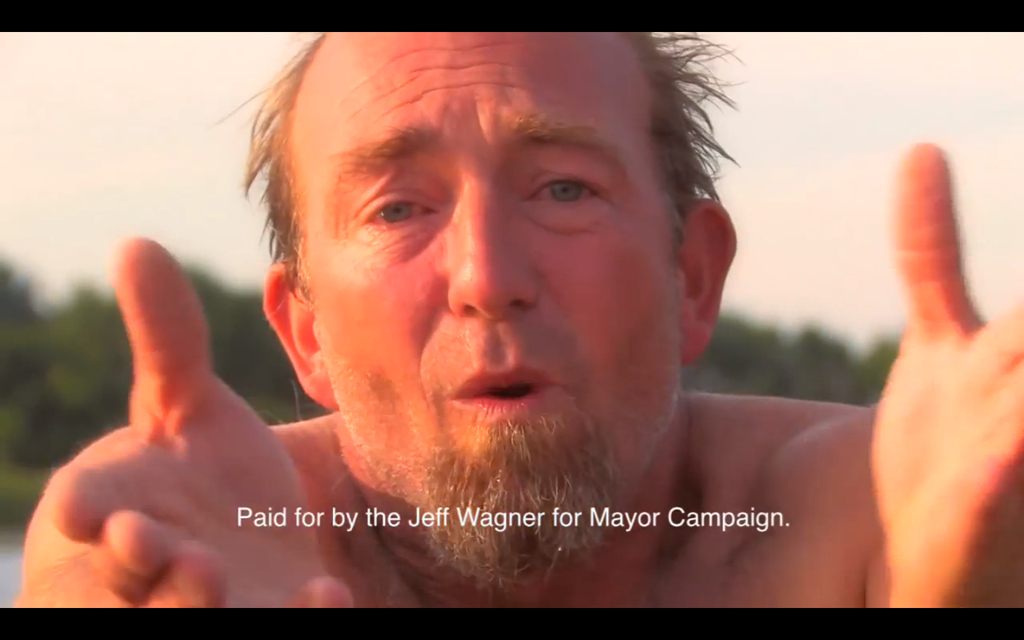 And then, of course, tells you to wake the fuck up.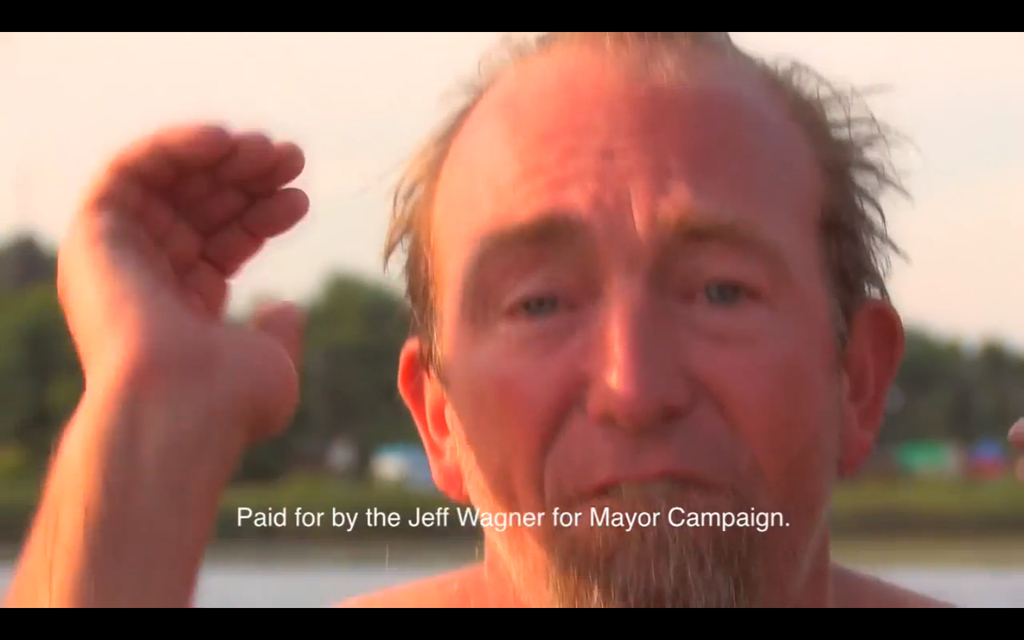 Only to walk back into the lake.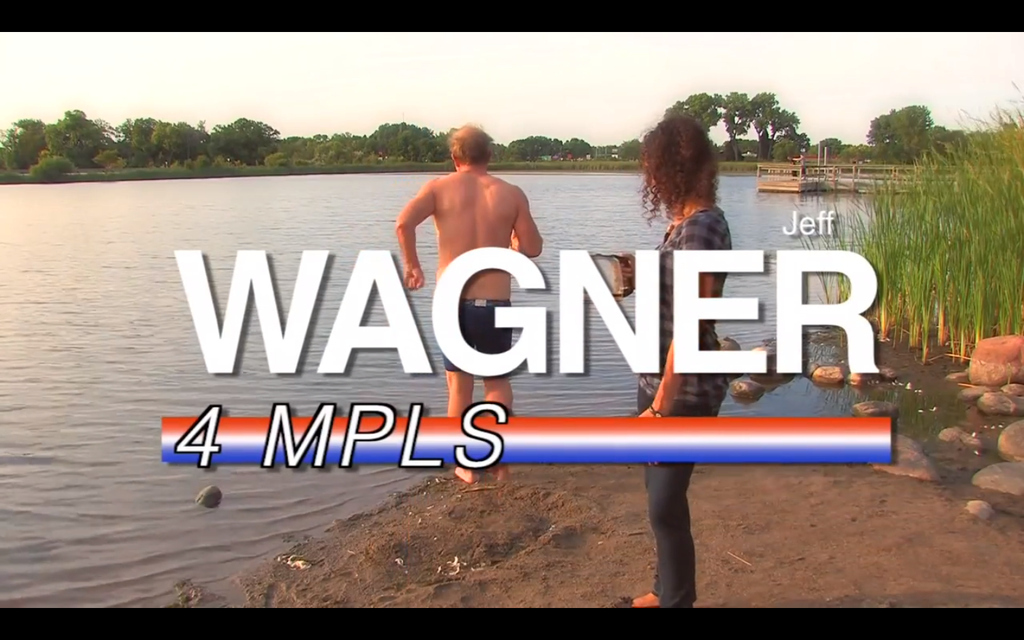 He posted about the TV spot on his Facebook last week, saying it would make the Earth shake.

According to his Facebook he currently works as the "main dude" at a company that makes an app that more easily connects people in substance abuse programs with their sponsors.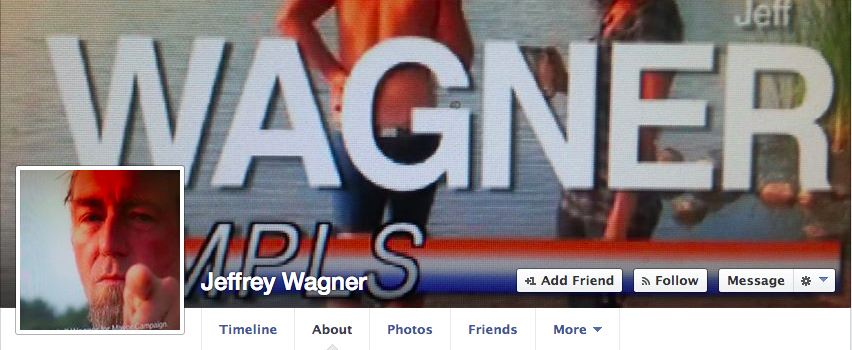 And according to his Twitter profile, he "was born to make music video programing that pot smokers and beer drinkers will not turn the channel while our show is on."