This Guy Dressed Up For Halloween As The Greatest Tweet Ever
This is so meta.
OK, so in June, screenwriter Katie Dippold tweeted a tbt about when she accidentally showed up to a party dressed like the Babadook. The tweet's been retweeted over 70,000 times. It's pretty much the best thing ever.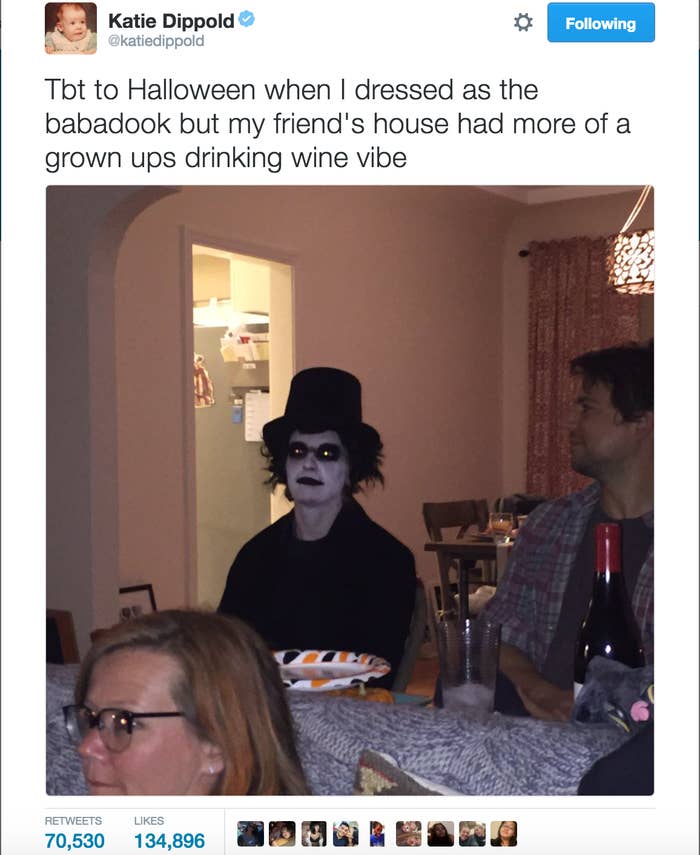 The Babadook, just refresh your memory, is the horrifying monster from the movie with the same name released in 2014. He wears a big top hat and looks sort of like a ghoul-looking thing.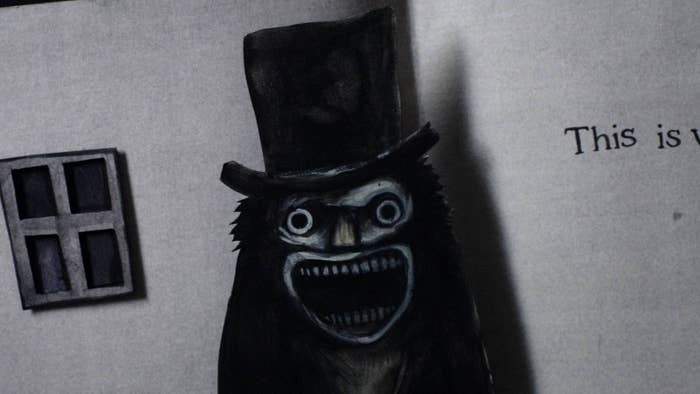 Dippold told New York Magazine that she doesn't regret the now-famous awkward Halloween photo.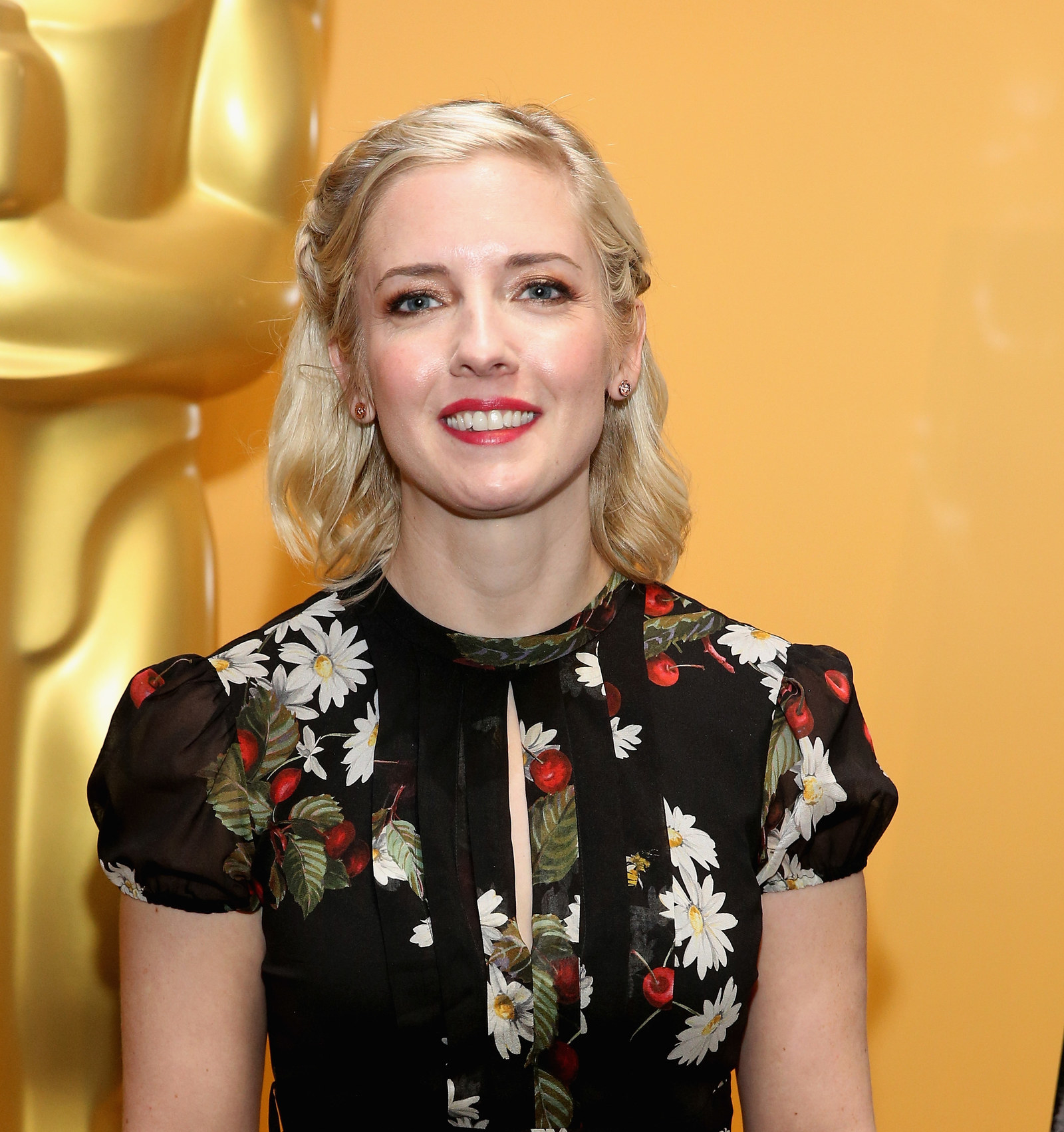 Dippold said it was "very exciting at first, but then when it came down to just sitting down and having a glass of wine and watching an entire movie, then it felt different."
All right, so, skip ahead to this year.
David Sanchez, a 33-year-old from Chicago, posted this amazing tribute to Dippold's iconic Babadook Halloween disaster.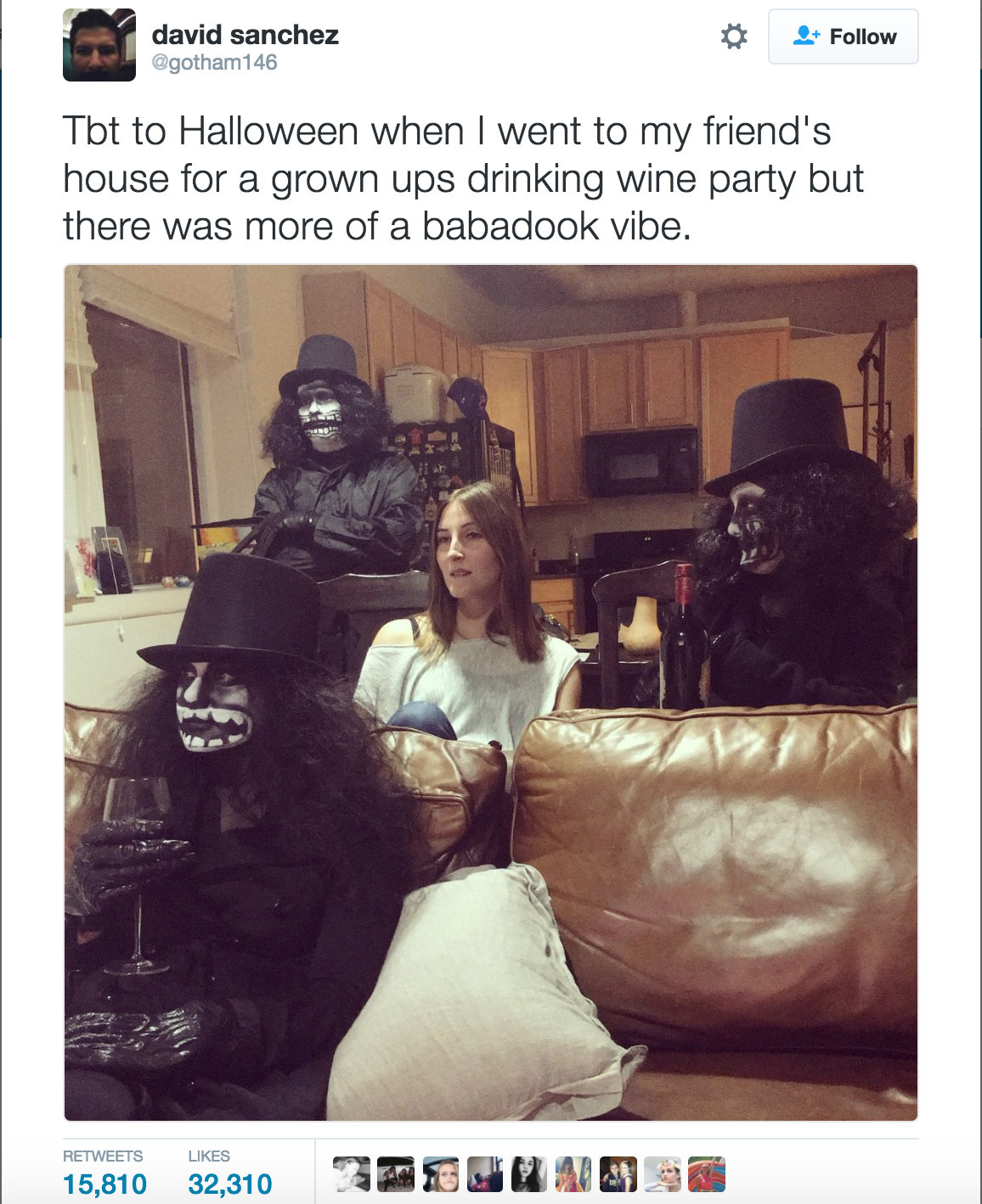 Sanchez told BuzzFeed News that he and his friends were laughing about Dippold's tweet at a happy hour a month or so ago and decided to flip her tweet. Sanchez is one of the Babadooks up there.
"The original photo I posted to Facebook and it got like five likes. Nobody cared," Sanchez said. "I've had to do some explaining."
He said that he was shocked at how viral it's gone, though. It's been retweeted over 15,000 times — which is even more incredible when you consider Sanchez has only like 57 followers.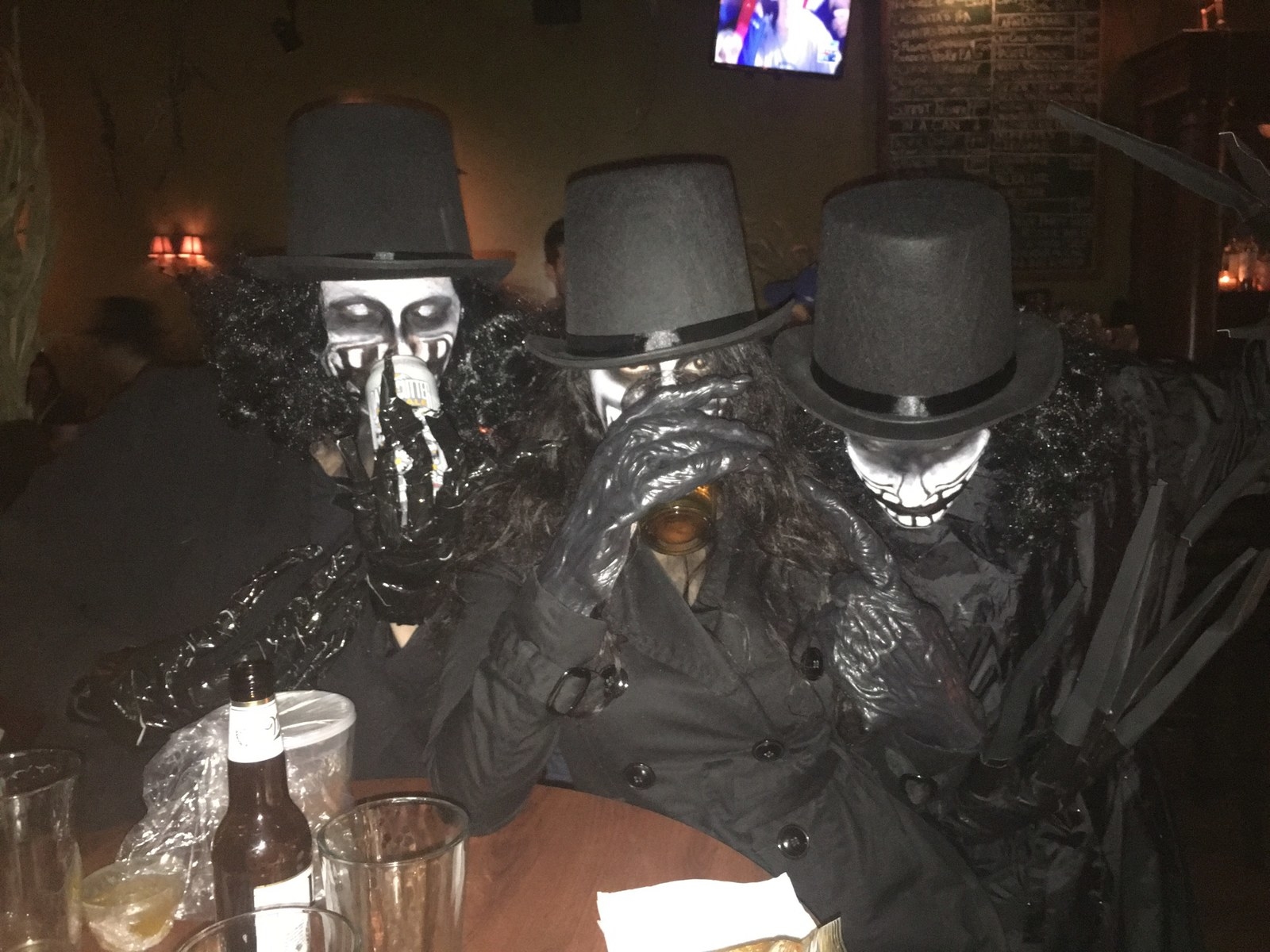 BuzzFeed News has reached out to Dippold to see what she thinks of Sanchez's epic tribute. She did retweet it, so chances are she's probably a big fan.