Last week, Dawsyn Eubanks, a 19-year-old from Dallas, Texas, tweeted out photos of her friend Georgia Hoyer, 18, apparently hiding out in a restaurant spying on Eubanks while she was on a date.
Eubanks's tweet has been retweeted over 200,000 times. "I guess you could say we have a super-silly sense of humor," she told BuzzFeed News.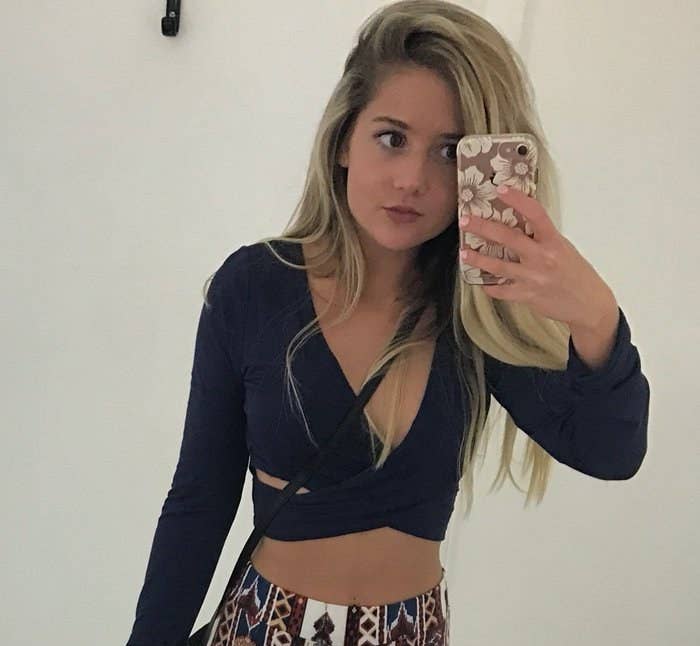 Eubanks said Hoyer was on her way to work when her boss called her and said she wasn't needed that day. So she called up Eubanks to see what she was doing.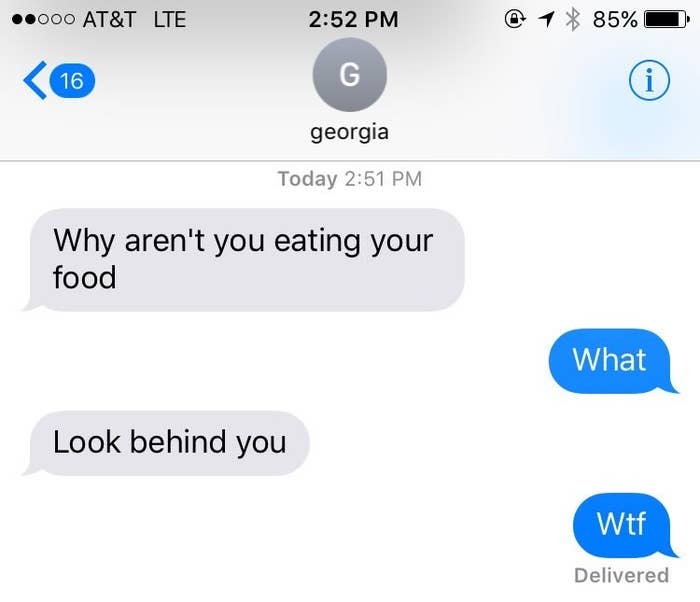 "I told her I was going on a date," Eubanks said. "She thought quick on her feet and went to a costume store next to her work and purchased the mustache."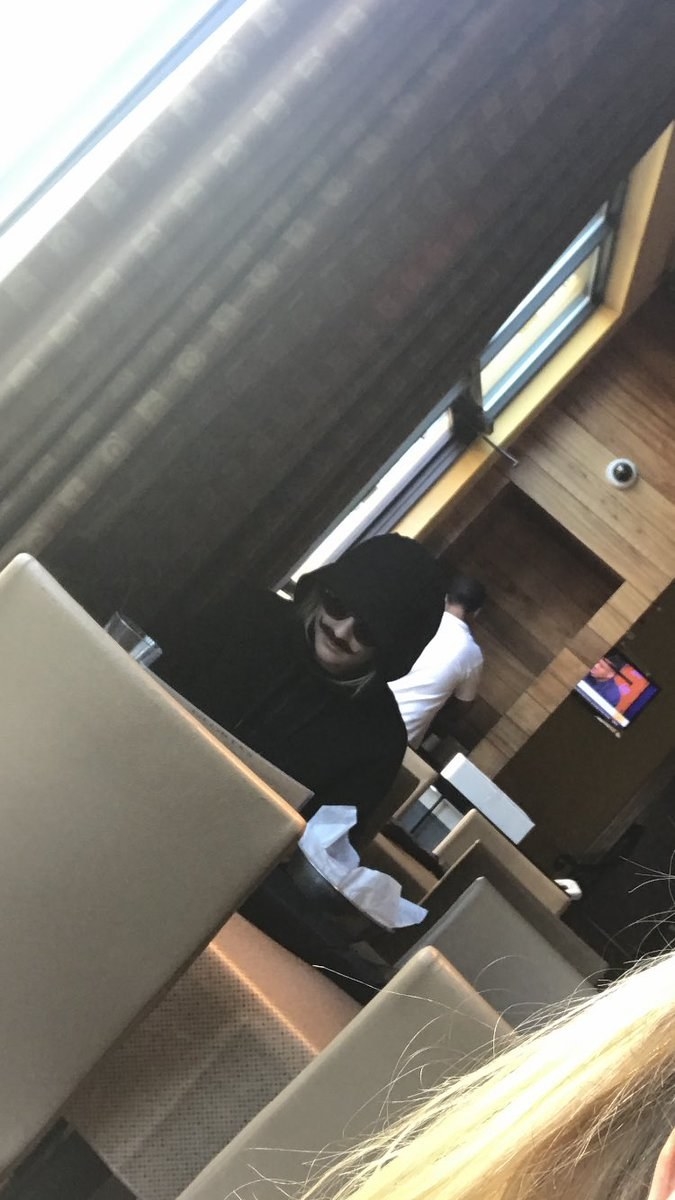 Eubanks said she did eventually have to tell the guy she was on a date with about Hoyer, only because she couldn't stop laughing.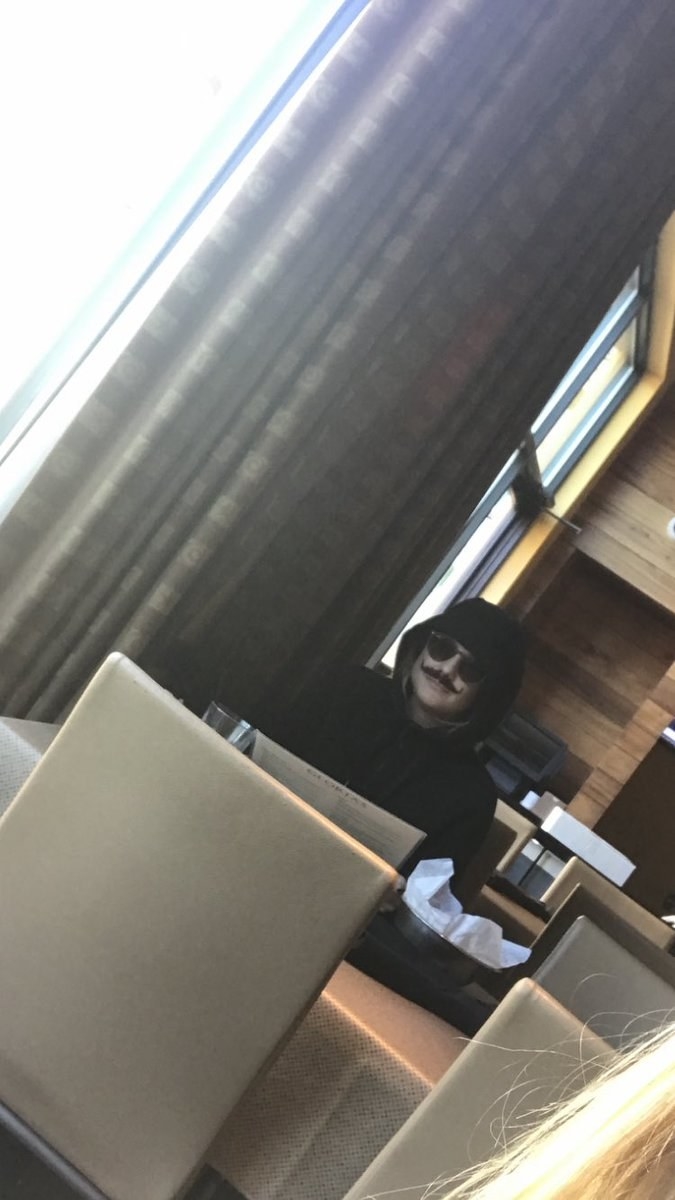 The tweet has really blown up in the last few days.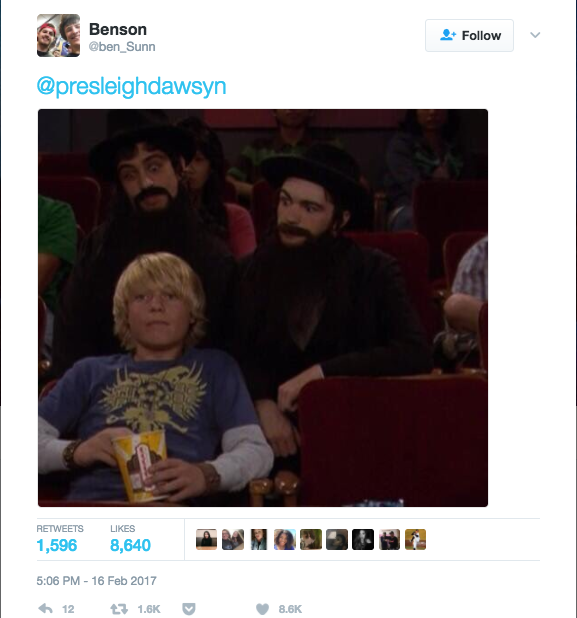 People are saying Eubanks and Hoyer are major friend goals.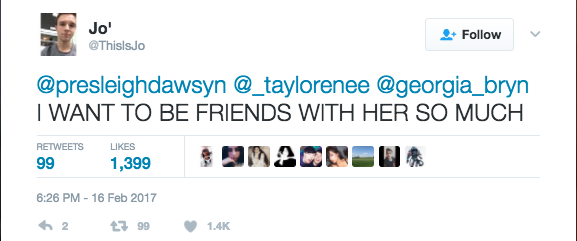 And some folks are even thinking about trying out a date disguise of their own.
But more than anything...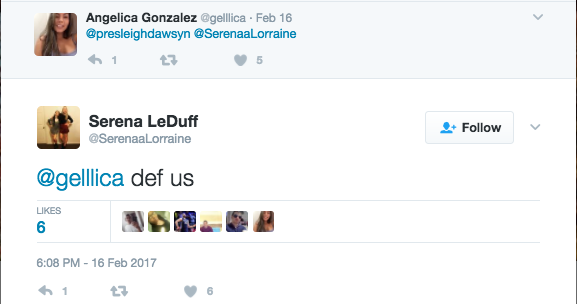 People are just...

Relating SUPER hard to the whole thing.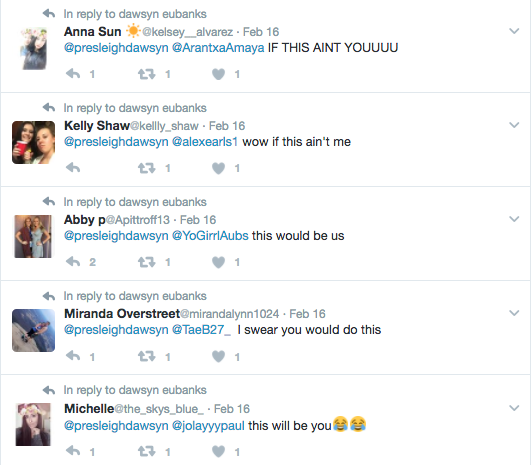 "I just love how people admire our friendship," Eubanks said. "I also always see people tagging their best friends, which makes me happy because that means they have super-strong friendships too."