Muhammed Saleem is a 27-year-old photographer and game artist from Lahore, Pakistan, and he's recently been using LinkedIn to circulate what might quite possibly be the world's most inspirational résumé.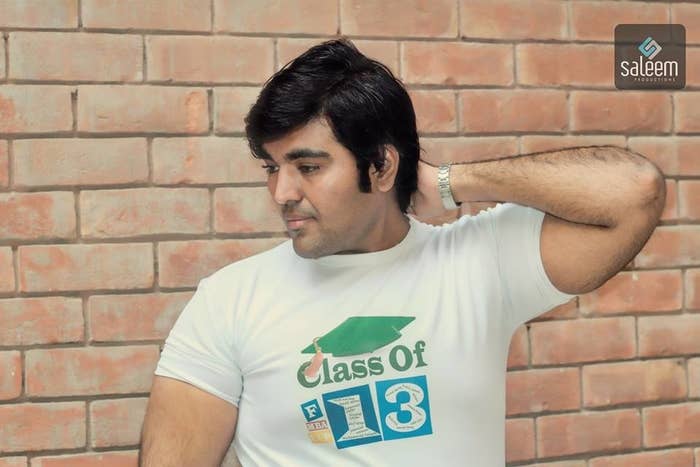 Saleem's résumé is actually a whopping 28-page PDF done up like a magazine, and it is amazing.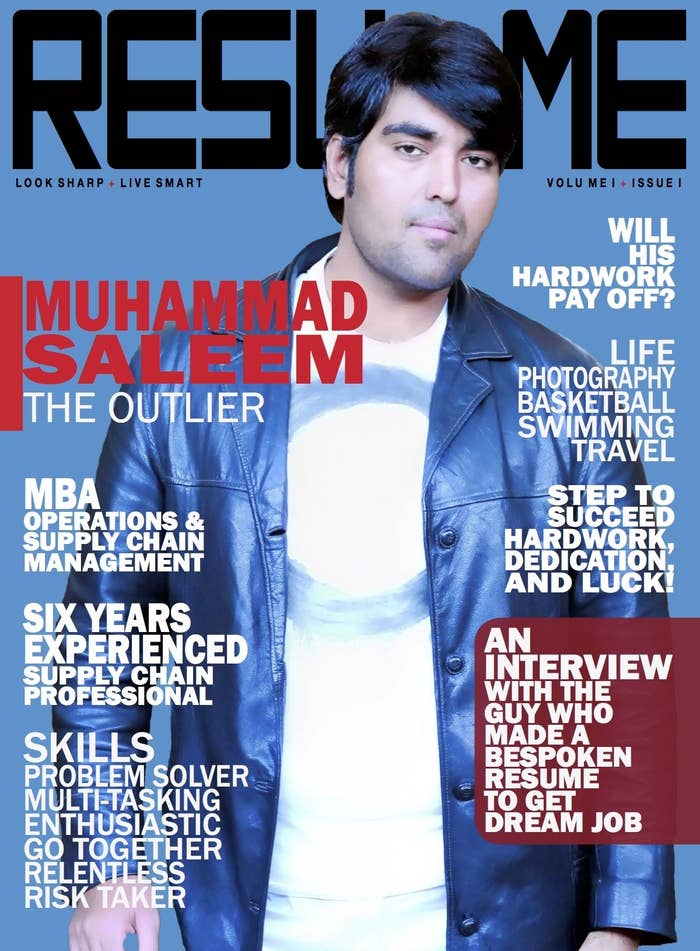 It's full of really fierce photos of Saleem and some really good quotes. Like this one: "Just keep moving forward and don't give a shit about what anybody thinks. Do what you have to do, for you."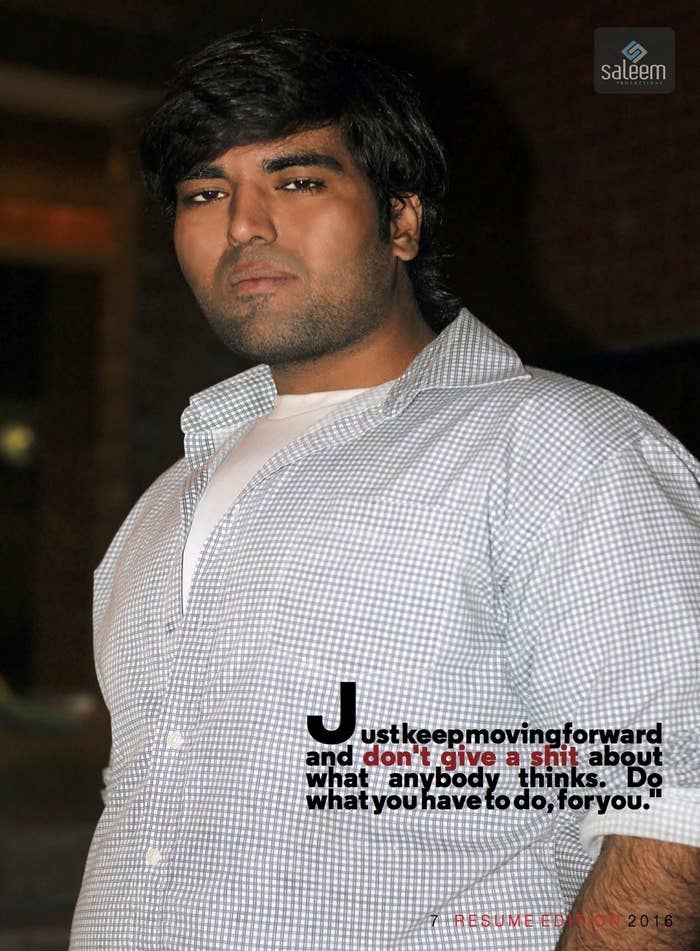 It's got all the usual (boring) résumé stuff in it.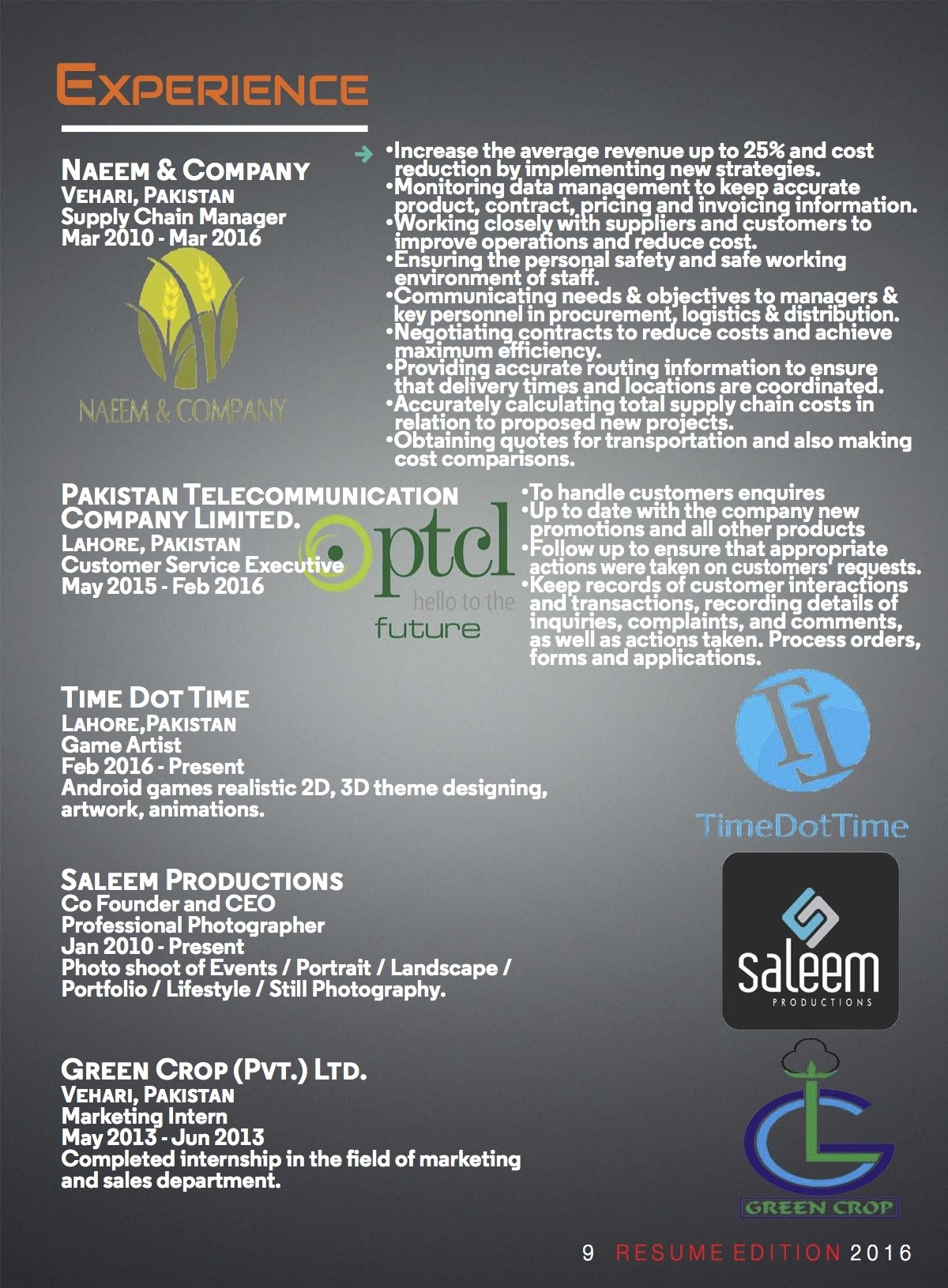 But it also lists a bunch of stuff that Saleem wants employers to know about his life.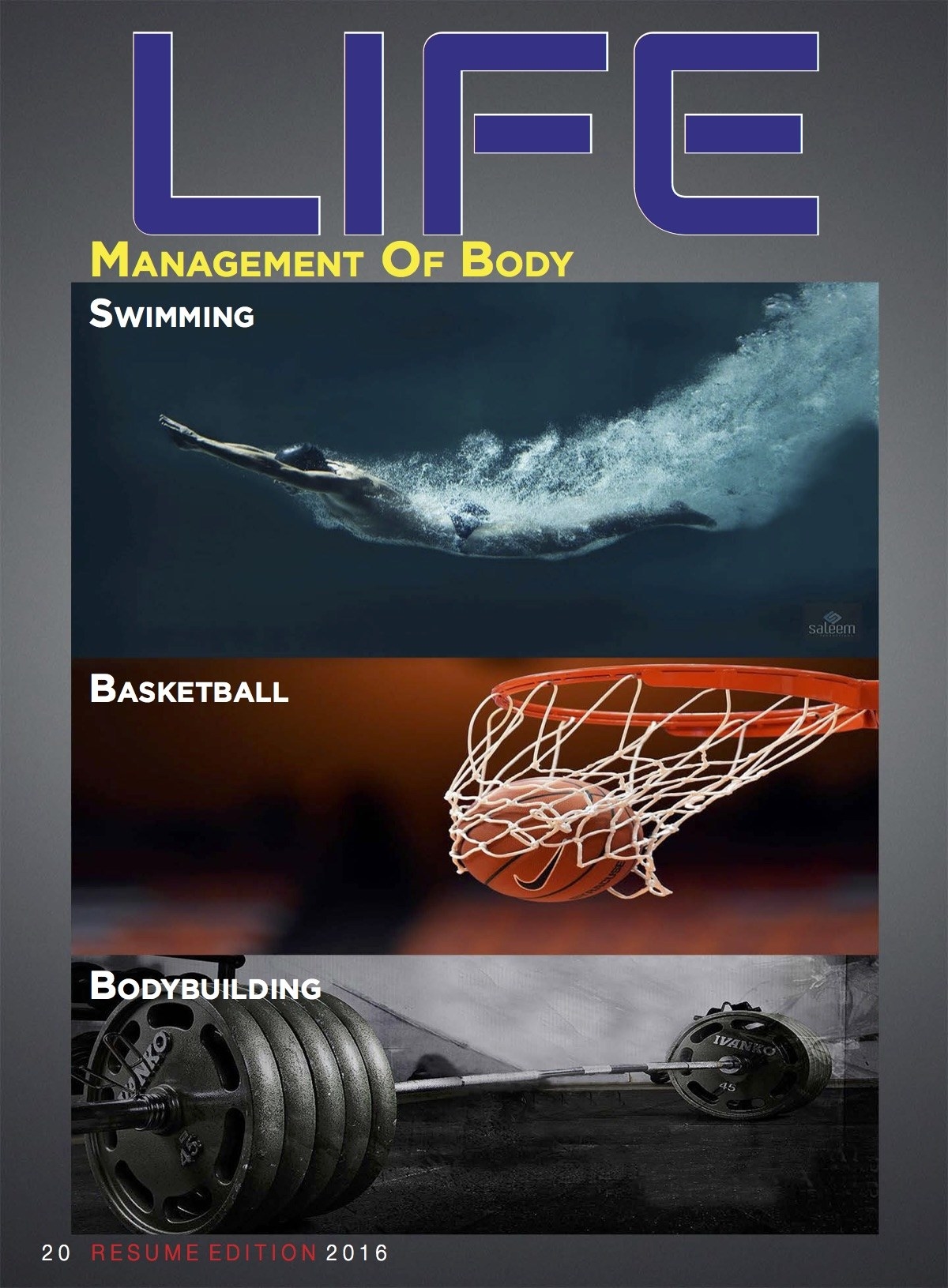 And his hobbies.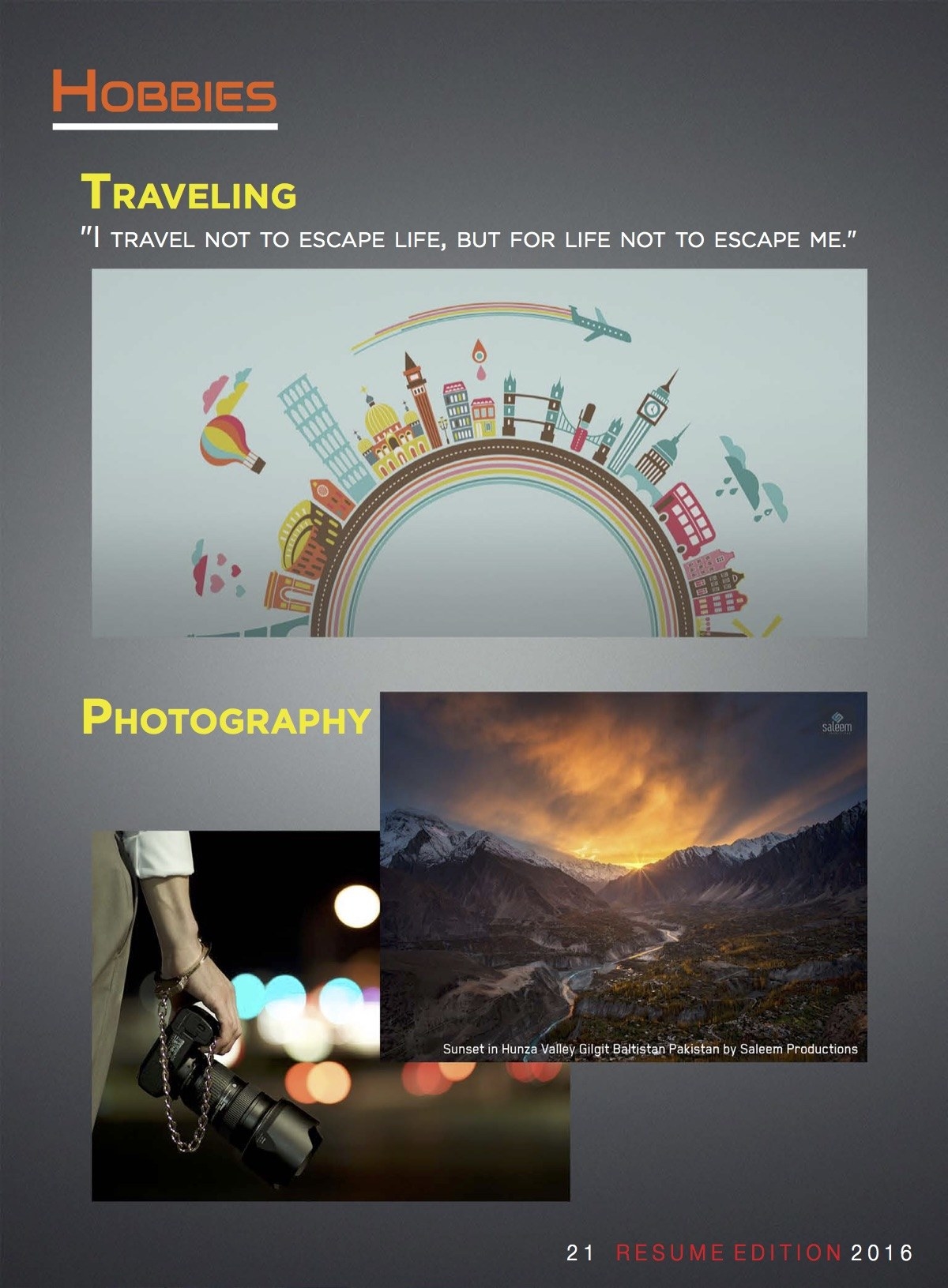 Saleem told BuzzFeed News he had tried about 20 different kinds of résumés but wasn't satisfied with any of them because he wanted to tell employers as much as he could.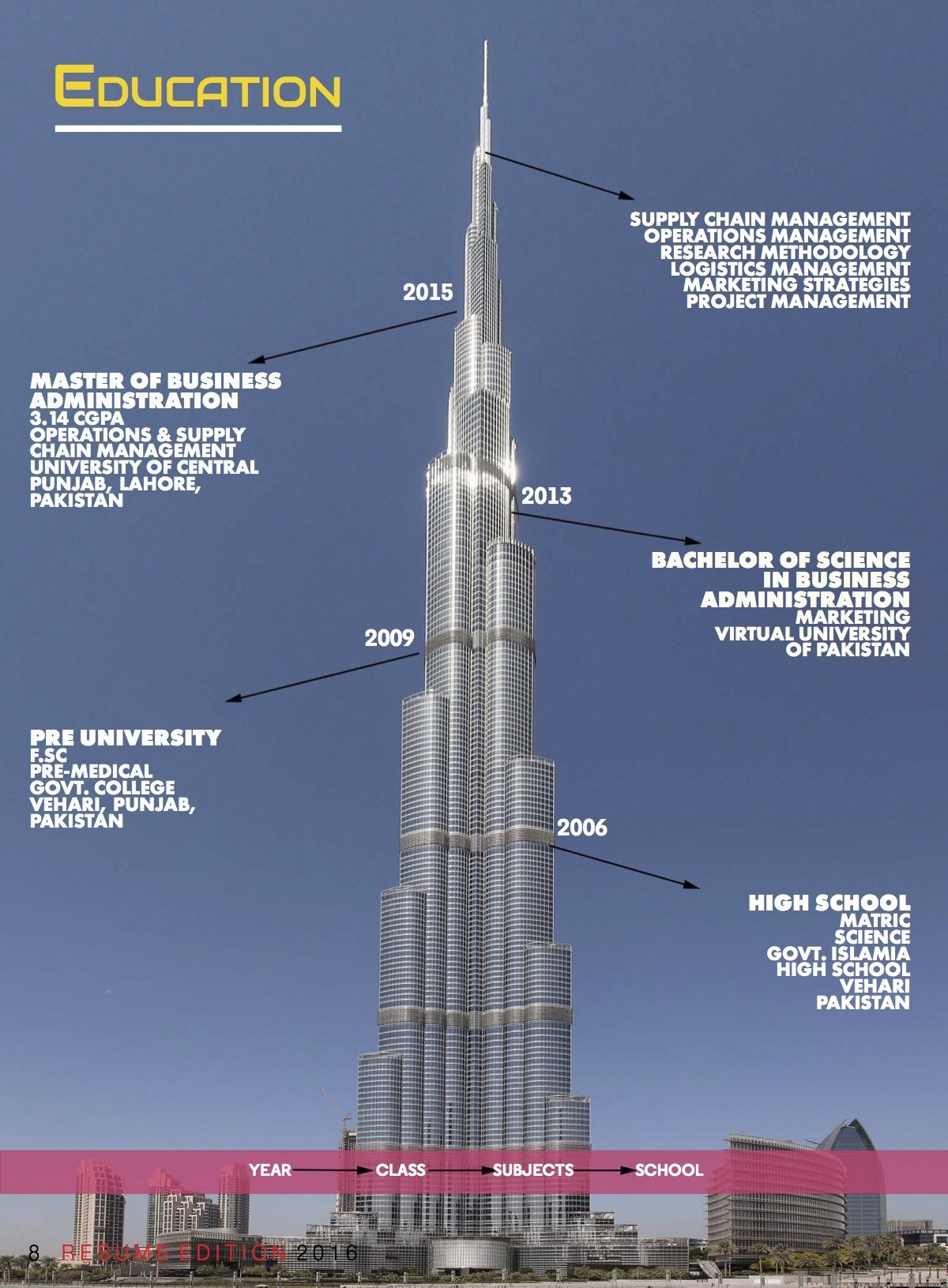 "I planned to merge all of my details in a single magazine-type résumé," he said. "When I started applying for different companies in US and Canada, I thought I wouldn't get noticed with my résumé, but in fact it works, and got an incredible response."
Saleem's résumé is pretty meta. About halfway through, it features a few pages referencing the very magazine résumé you're currently reading.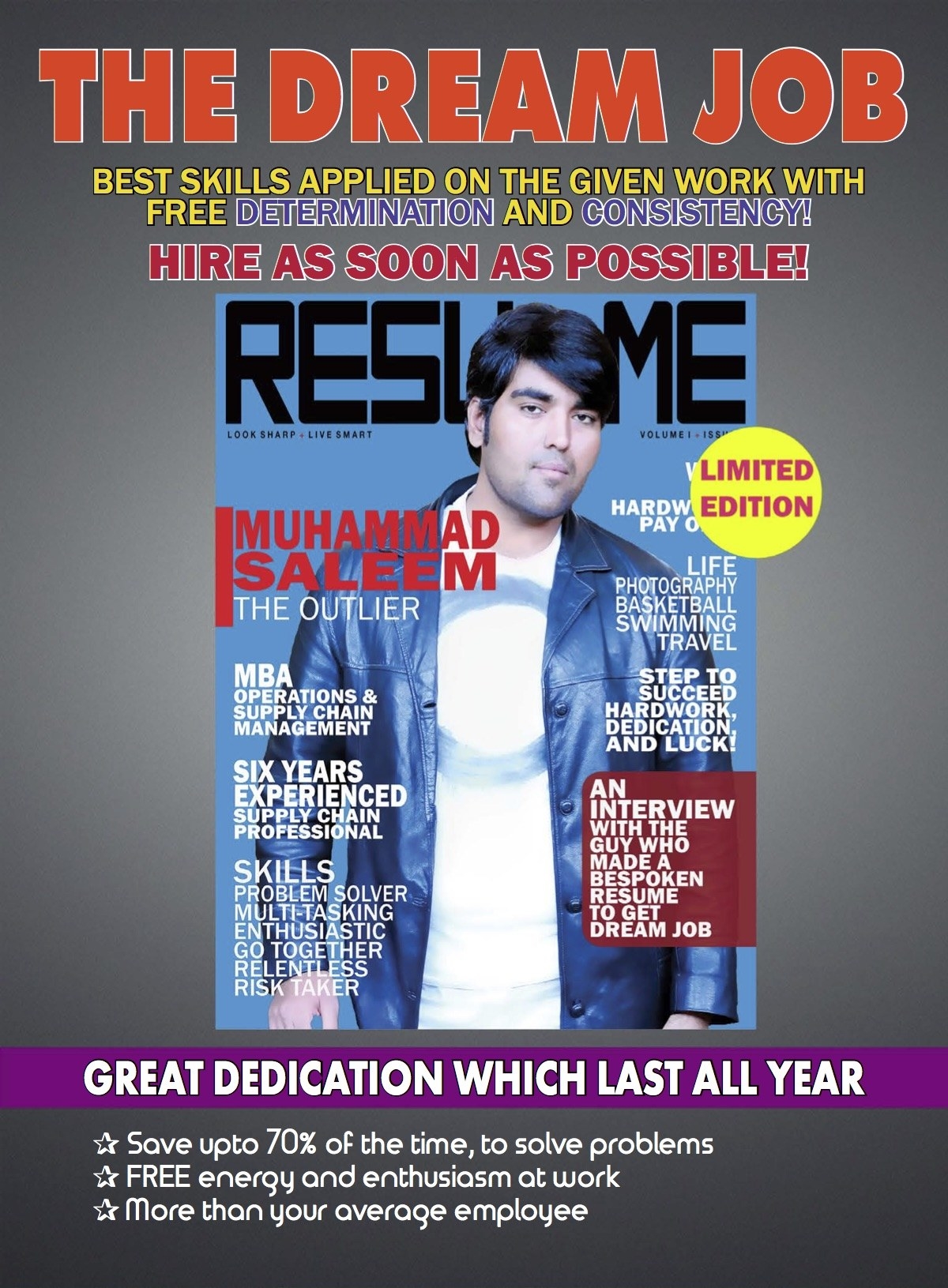 Seriously, this résumé is jam-packed with so much good stuff.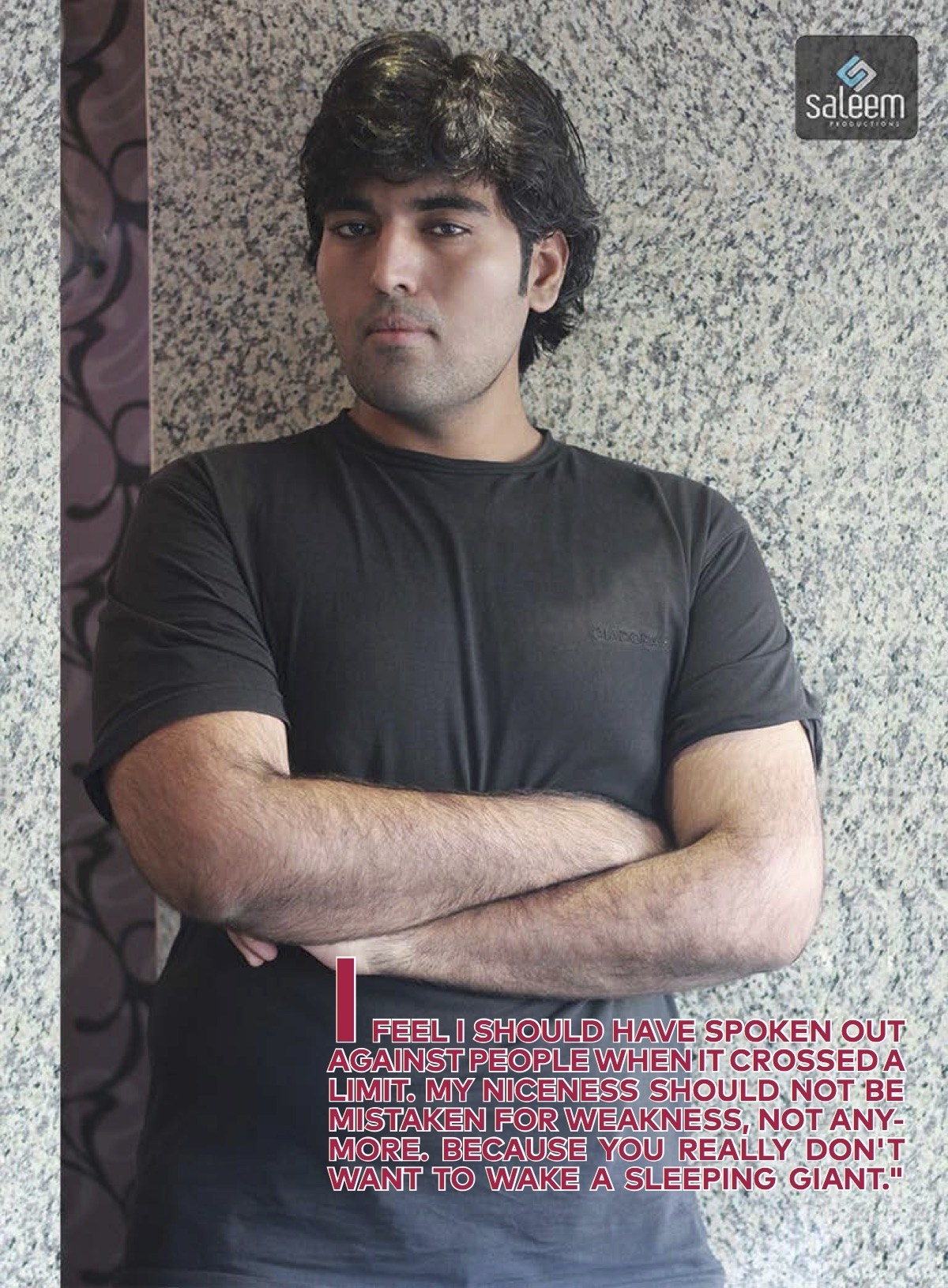 I mean...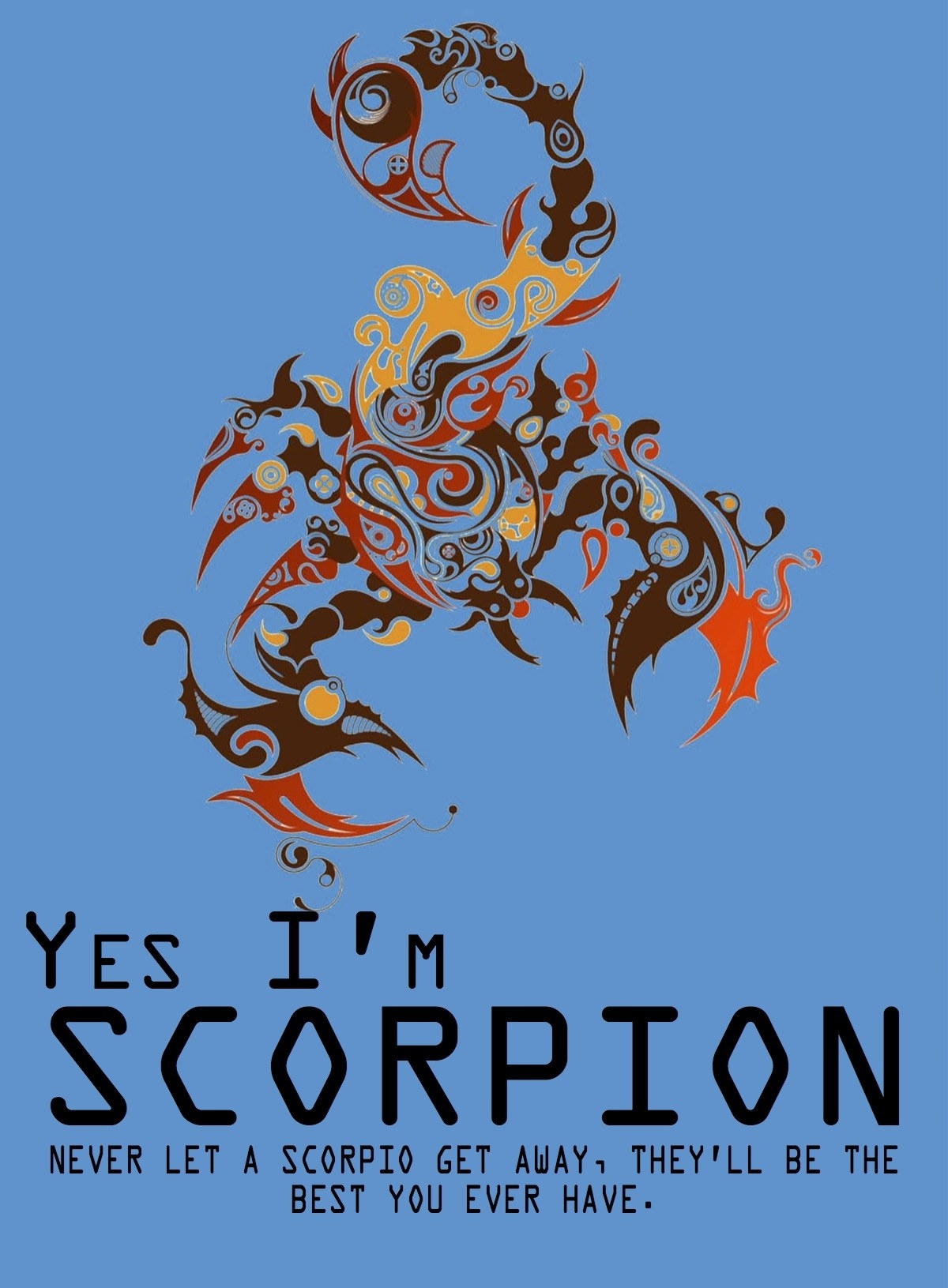 "To get attention in a pool of candidates where there's tough competition to get the job, you must be unique and creative in your way of expressing yourself," he said. "The first impression is the last impression."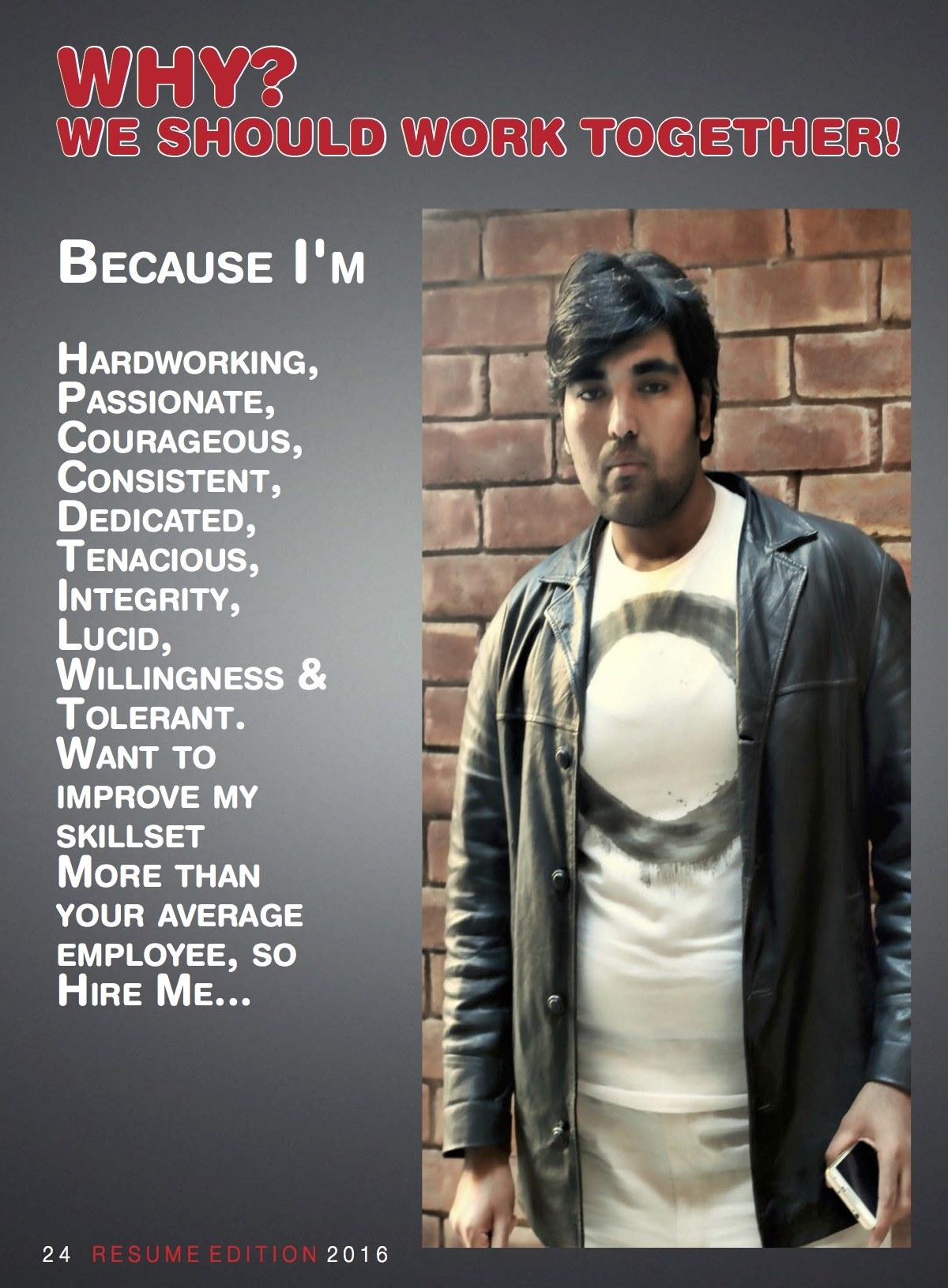 You can head over to Saleem's Facebook if you have any leads on a job in operations and supply chain management in the US or Canada.