Jayden Wilson is a five-year-old from Hampshire, England. Jayden was diagnosed with a Grade 4 Brain Stem Tumor and doctors estimate he only one has a year to live.
Jayden's dad, Mike Wilson, decided that Spider-Man should probably swing by for Jayden's birthday. Mike had a replica Spidey suit made and surprised his son by jumping off the roof of his house.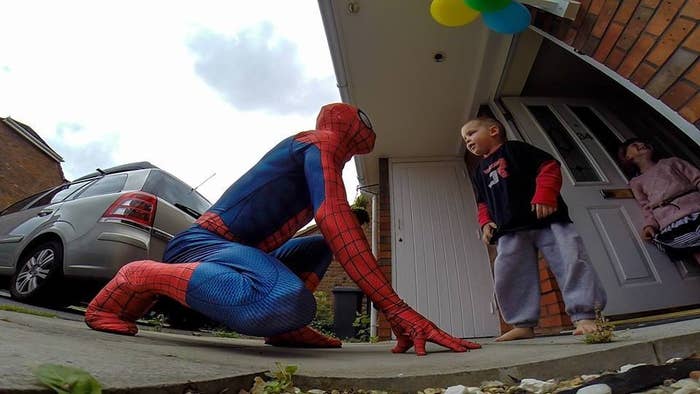 That might sound crazy for average dads, but Mike Wilson does parkour and free running professionally. So he's not too far off from a real Spider-Man.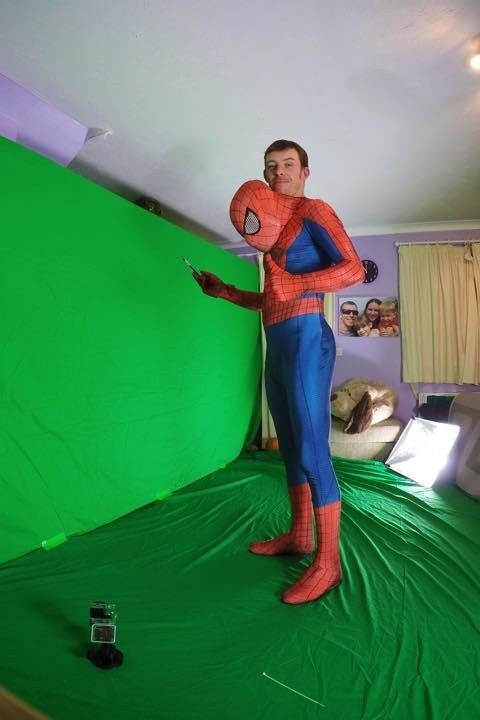 "When I dropped down as Spider-Man, his face was exactly how I imagined it would be, shocked and happy all at the same time," Wilson told BuzzFeed News.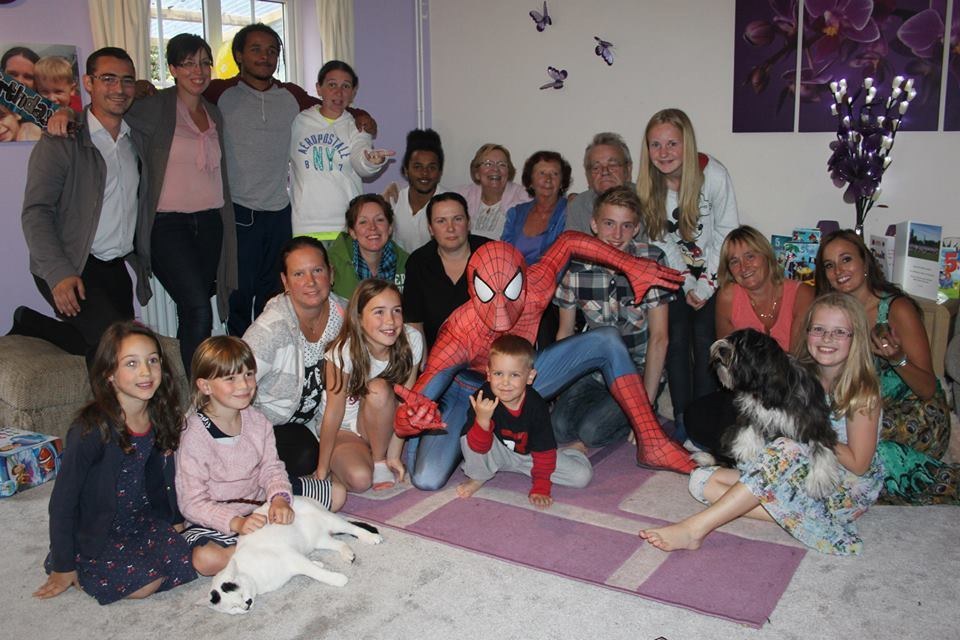 Doctors discovered the tumor after Jayden fell last August and had to get a CT scan. He was diagnosed with a stage 4 tumor, which is the most aggressive kind you can have.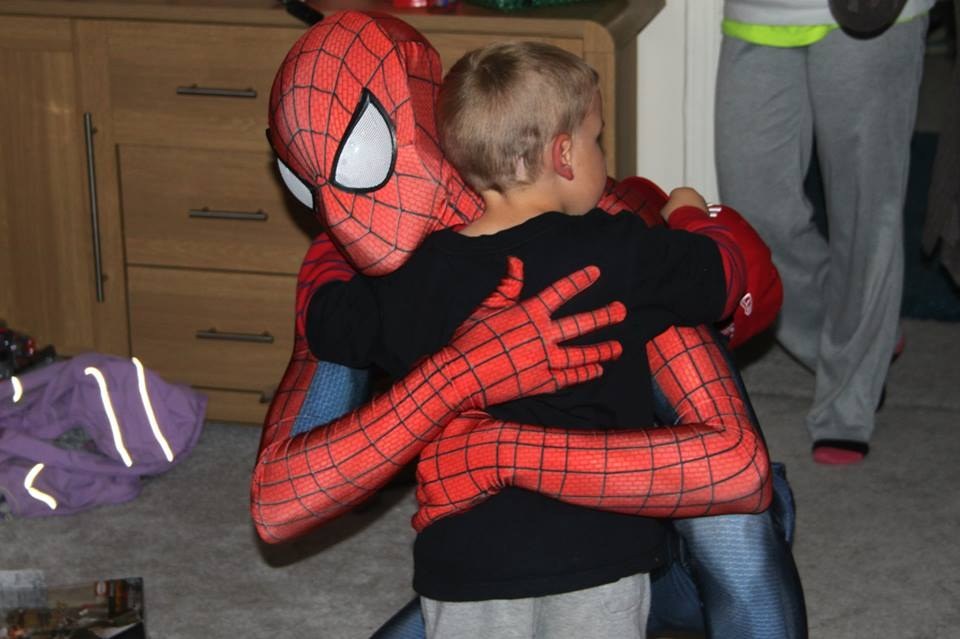 "We've had messages from all over the world commenting on what a great surprise this was," Wilson said. "I'm over the moon with the response and it's great to share Jayden's story."