This Dad Happened To Capture A Heartwarming Moment Of Charleston Healing After Tragedy
Never underestimate the power of a hug.
John Nettles Jr. was in downtown Charleston with his son Parker and wife Lindsey heading towards Emanuel African Methodist Episcopal Church on Sunday.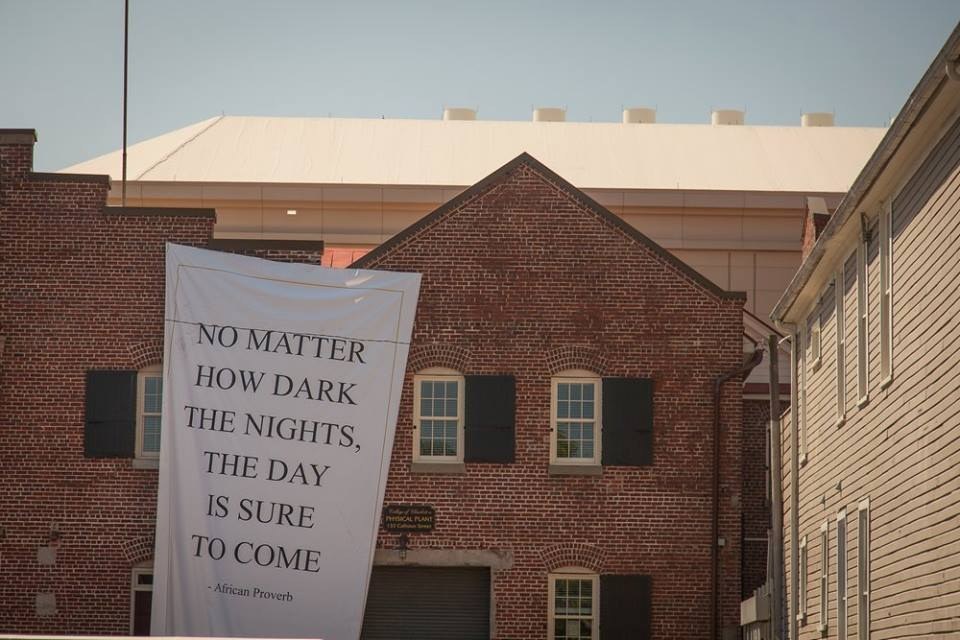 All of the churches in the area were going to ring their bells simultaneously in honor of the nine victims from last week's shooting.
People were gathered at Marion Square for a service called "Charleston United."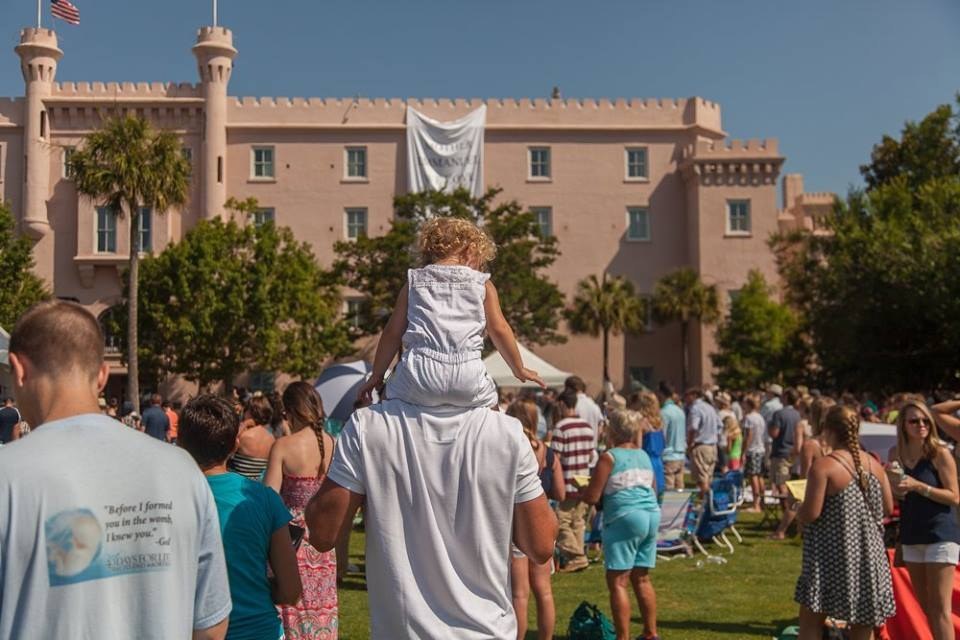 Beth Willis and Taylor Willis were also in downtown Charleston carrying "Free Hugs" signs. "I will never forget this experience and presence of God we felt," Beth wrote on Facebook.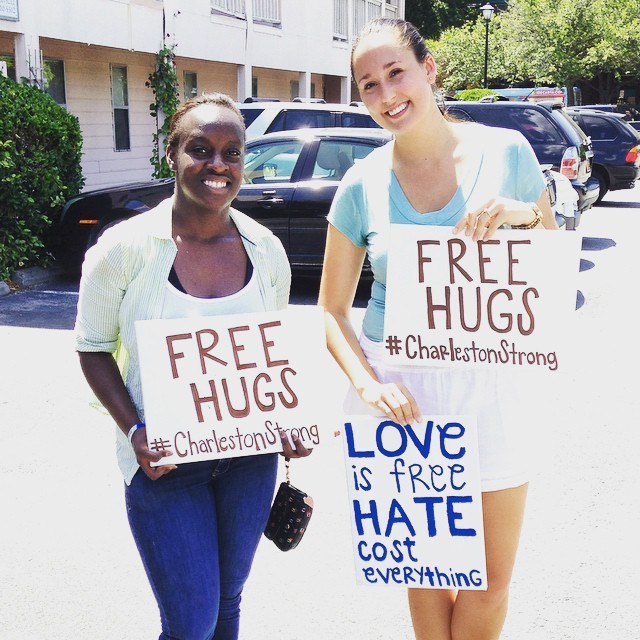 When the Nettles family bumped into Beth and Taylor, John captured this amazing moment, which has since been shared thousands of times on Facebook.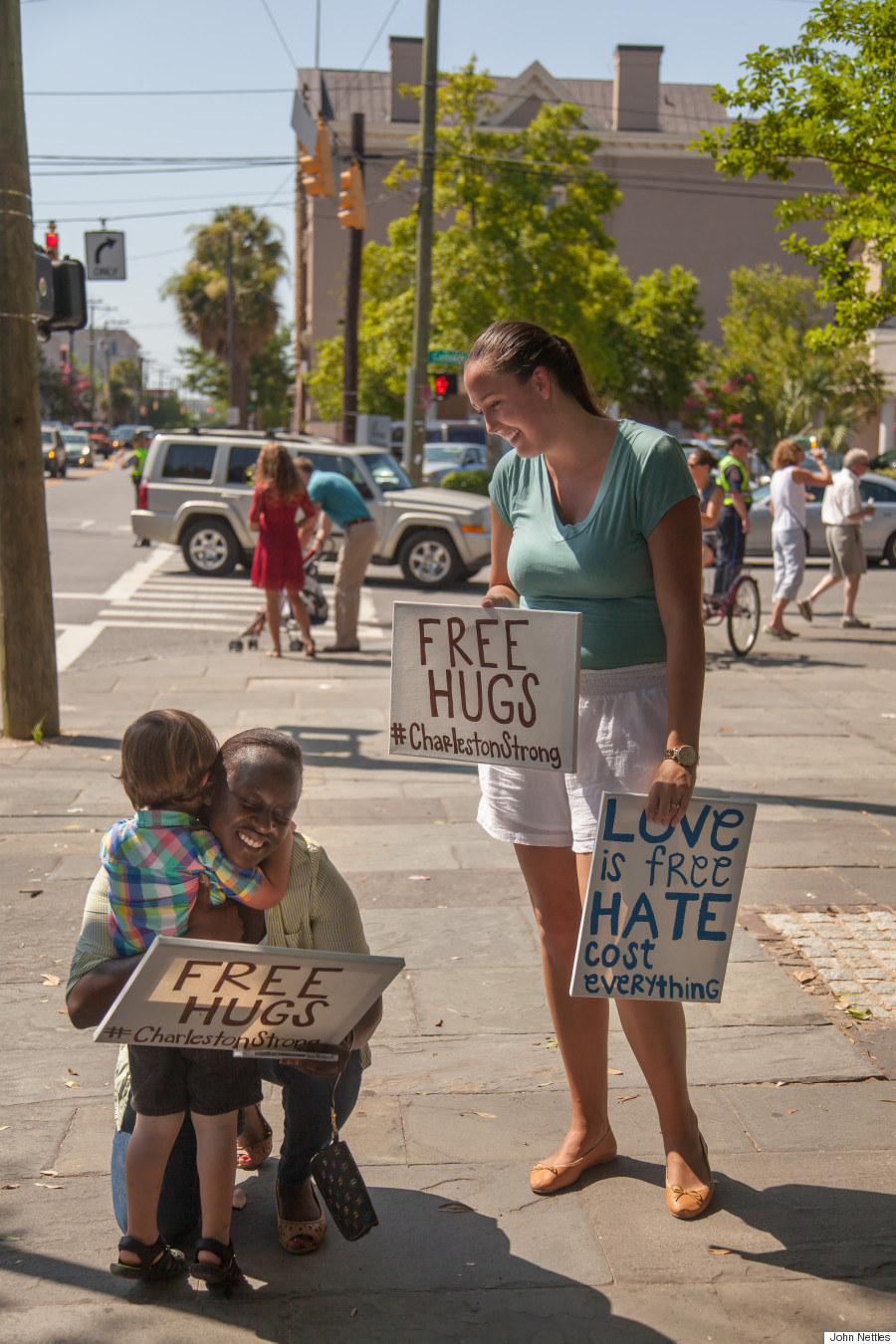 Nettles wrote on his own Facebook that the picture was hard to take. It was a really emotional moment for him:
Parker doesn't understand how powerful that hug is. To him it's just a hug. He doesn't understand that he's hugging a black woman and that he's a white boy. He doesn't understand that just last week there was another white boy who decided to murder several black people - just because they're black. To him, it's just a hug with another person.
"I had to take a minute and gather my thoughts before I could actually caption it on Facebook," Nettles told BuzzFeed News. "It was more powerful than I expected."
Afterwards, the Nettles family joined thousands more on the Ravenel Bridge.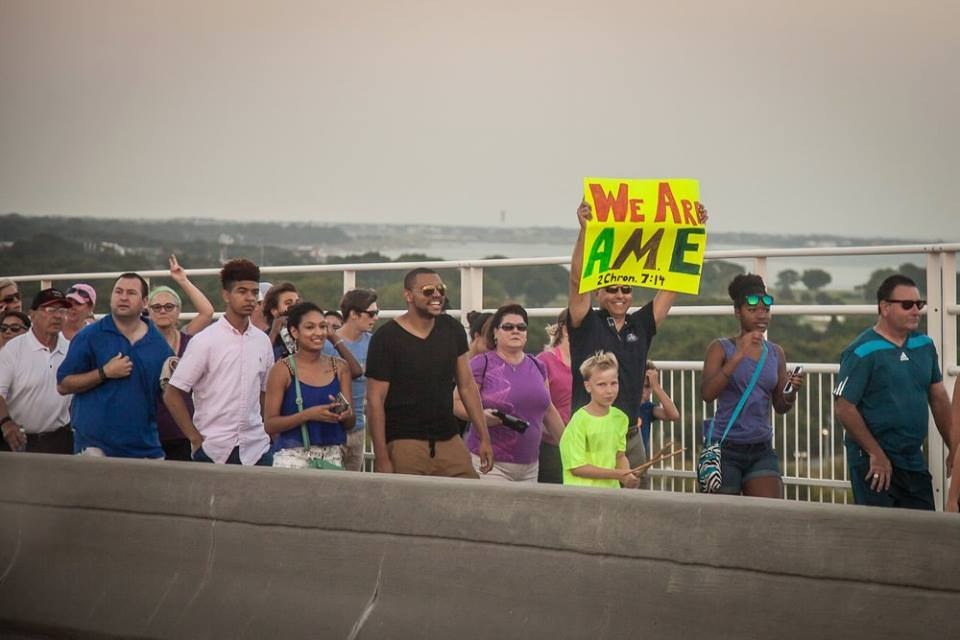 Nettles isn't letting the attention around his Free Hugs photo go to waste, either. He's currently selling two different versions of it as a poster, with 100% of the proceeds going to the Mother Emmanuel AME Church.