Twitter user @mesmia posted this video on Monday night. It's been retweeted almost 30,000 times since and doesn't seem to be slowing down.
It even looks like UK tabloid The Mirror briefly wrote it up, before deleting the article from their site.

Turns out, this amazing video doesn't belong to @mesmia. The dancer in the video is Matthew King, an 18-year-old from Baytown, Texas — who is not an Uber driver.
King told BuzzFeed News that he noticed something was up when all of his followers started messaging him about the Uber video.
"This wouldn't be the first time this has happened to me," he said.
Luckily, though, King did recently have a dance video go viral on his own account — which is possibly why @mesmia stole his newest video.
"I did get credit for my pinned tweet, that's honestly what put me on for dancing."
The video below was put up earlier this month and it has almost 15,000 retweets. King said he wants to be like viral dancing star, Denzel Meechie.
"I'm going to graduate in two weeks," King said. "And yes, this is something I plan on doing professionally and getting paid for."
As for @mesmia, BuzzFeed News messaged the anonymous account for comment but they did not reply.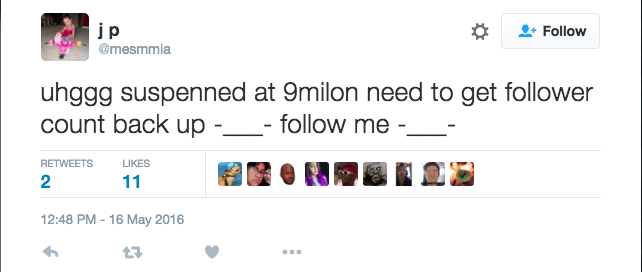 It appears they are a parody account and were recently suspended by Twitter. It appears they are now using videos like King's to gain their followers back.
UPDATE
The owner of the @Mesmia account told BuzzFeed News that they wish to remain anonymous and that they are currently in contact with King.