Every year, 2,500 of the world's top business leaders and politicians go to Davos, a sleepy Swiss skiing village, for the World Economic Forum (WEF).
The WEF is sort of like if South by Southwest was organized by the same people who came up with the idea of the Hunger Games.
For instance, executives visited a street exhibit where they were able to strap on a VR helmet and see what it'd be like to go skiing.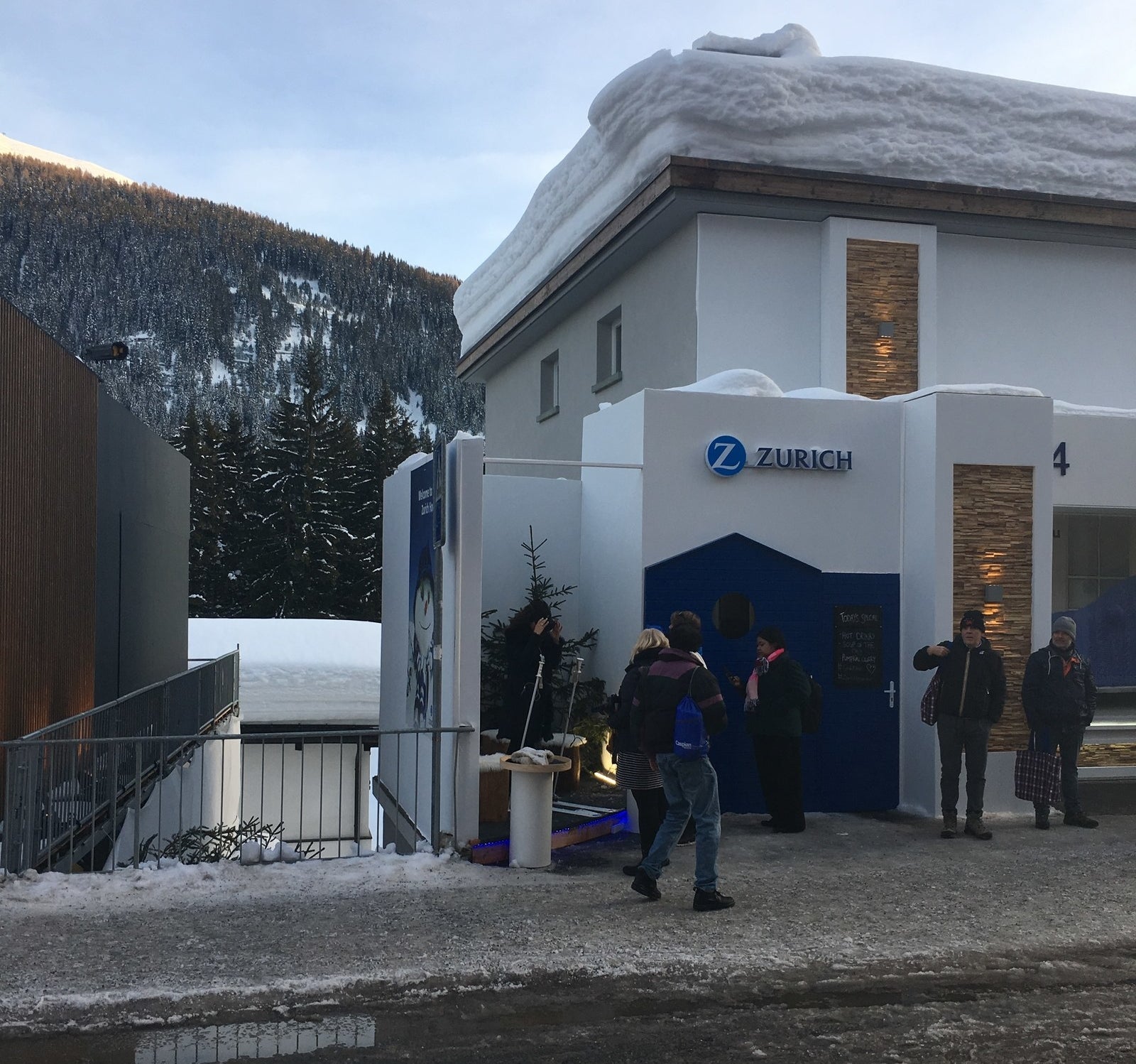 🤔🤔🤔🤔🤔
There was also something called an Equality Lounge. OK, sure.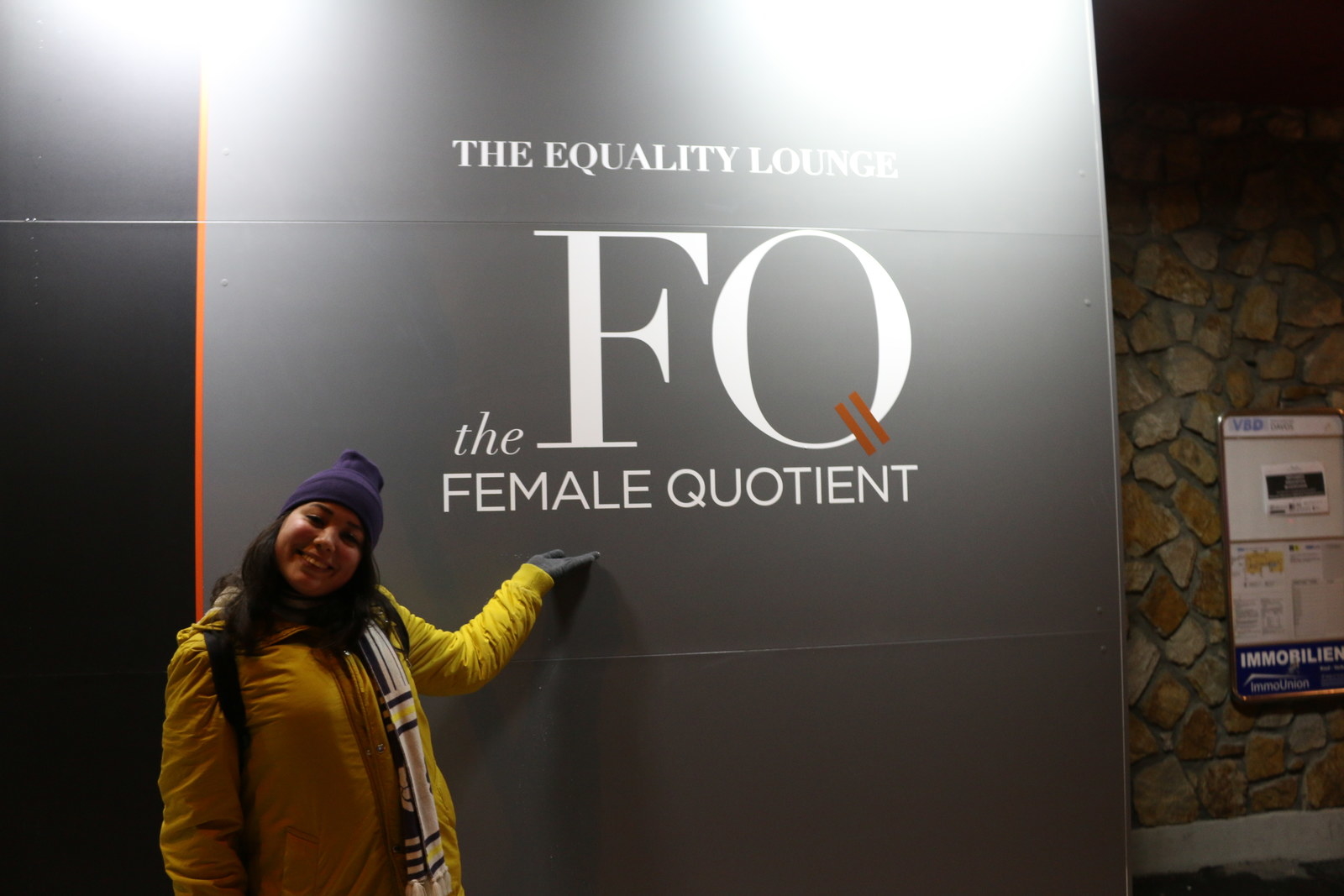 On Tuesday, Swiss police estimate, over a thousand people took to the streets in cities across the country to protest Trump's inclusion in the WEF.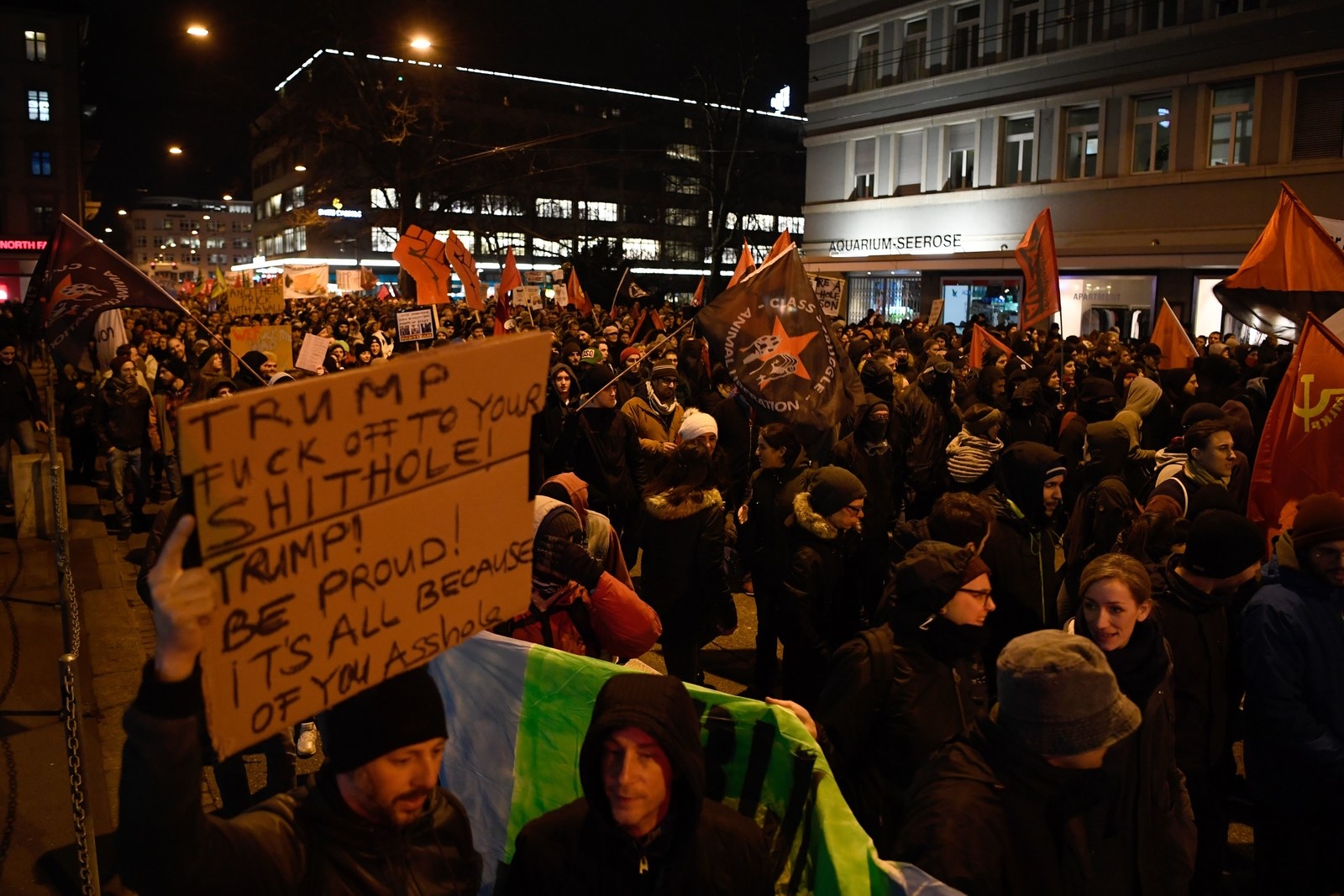 The signs were decent.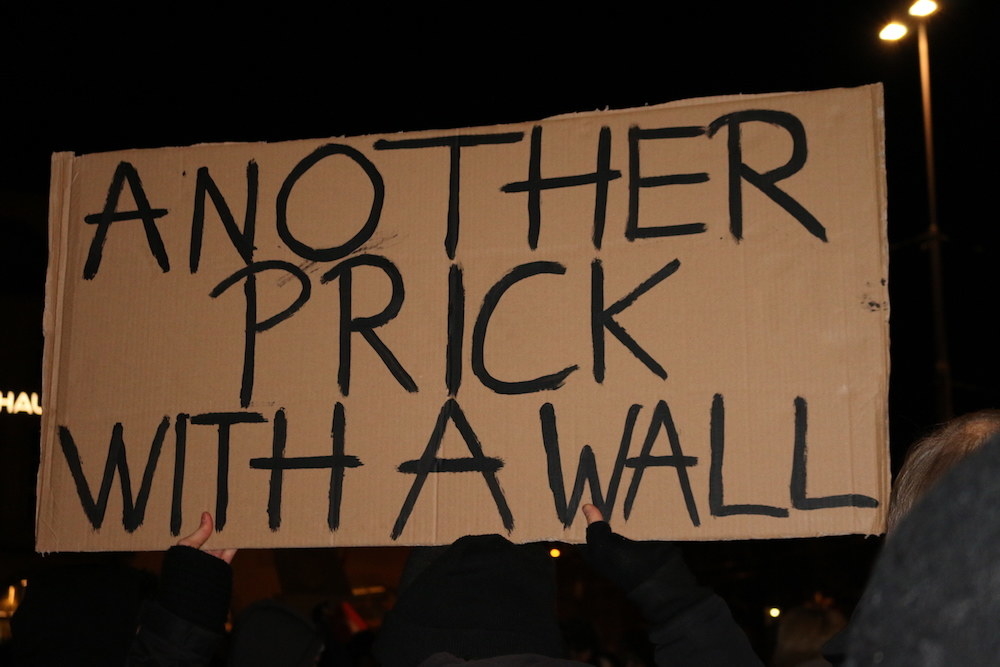 Also, hardcore anarcho-anti-capitalists showed up with flares, shot fireworks at police, and spray-painted a bunch of store windows.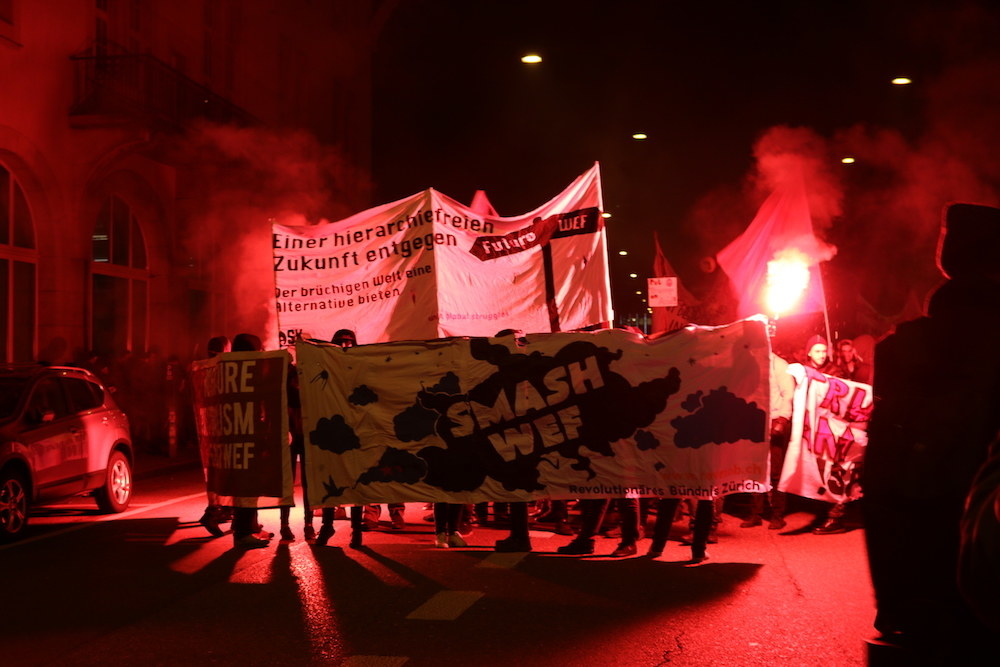 After Tuesday, Swiss police cracked down on protests pretty hard, especially ones happening in the city of Davos. Look at them hassling this poor polar bear.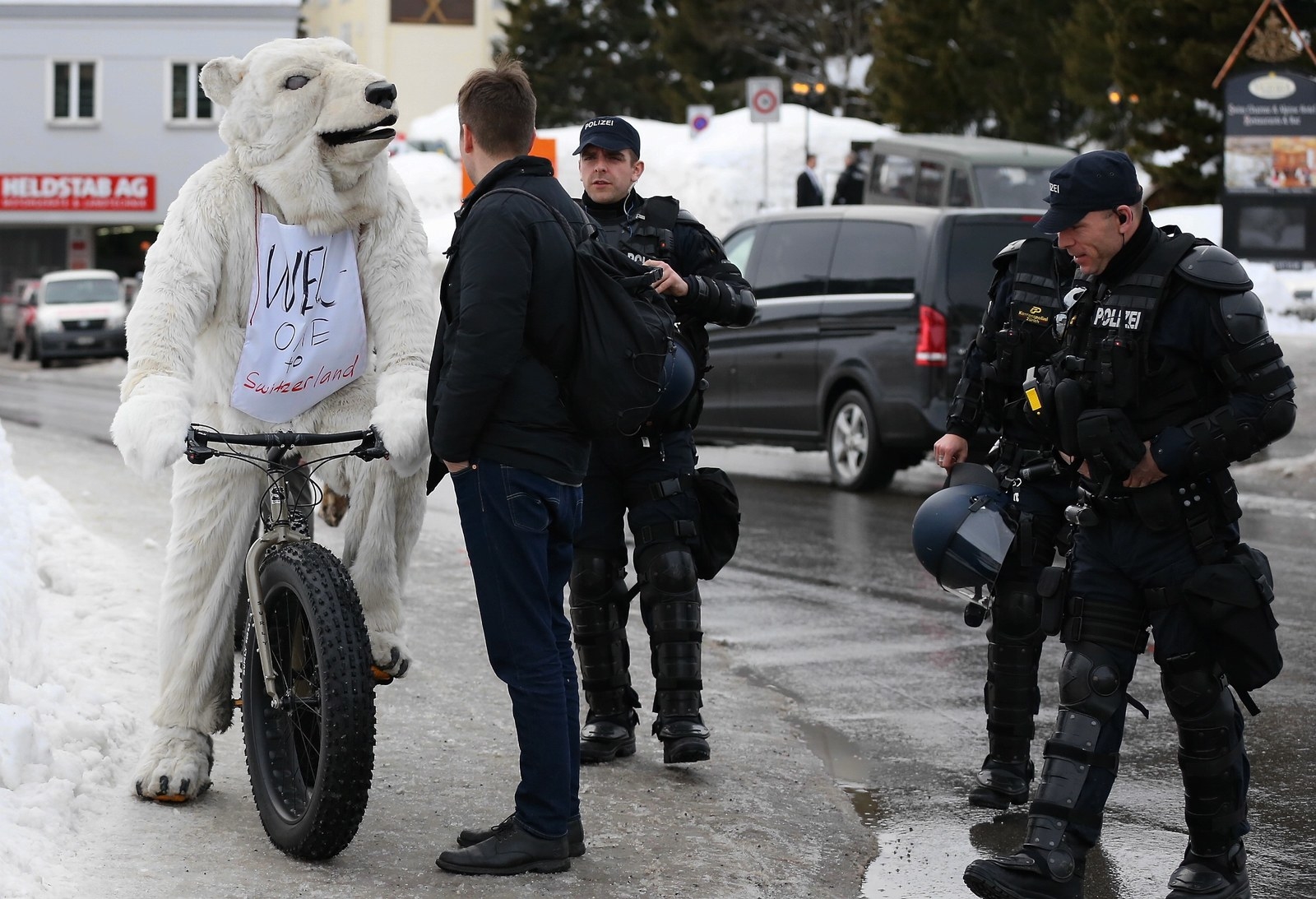 One group that tried to get around the Swiss police's tight restrictions on protesting was the Young Socialists of Switzerland.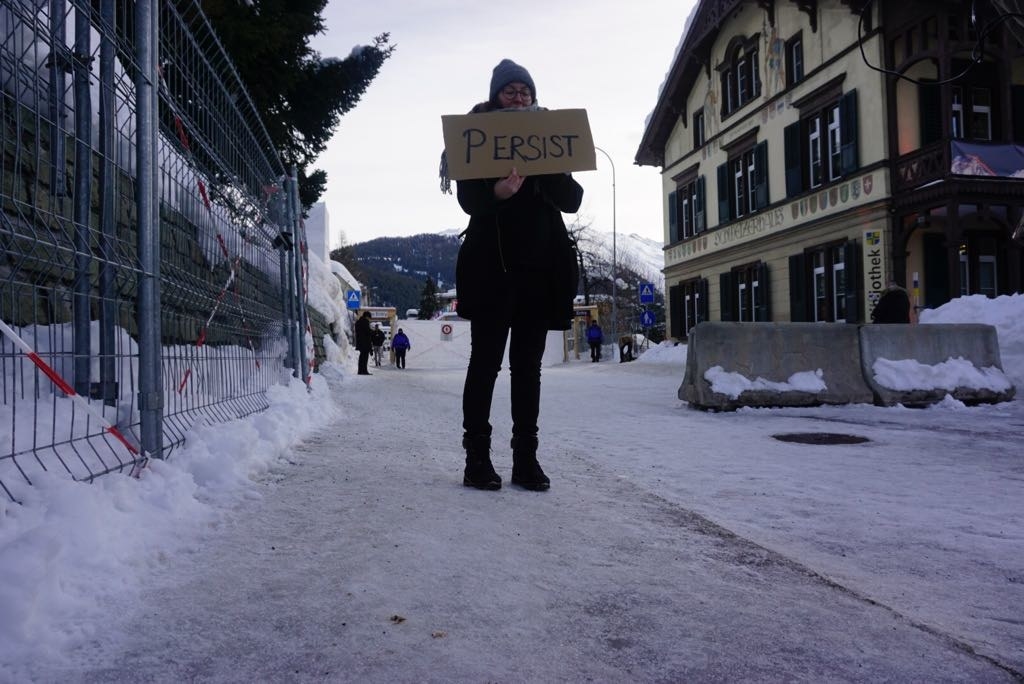 They got police clearance to set up a webcam at a bus stop in the center of Davos and planned to livestream a peaceful protest against both the WEF and Trump for 72 hours straight.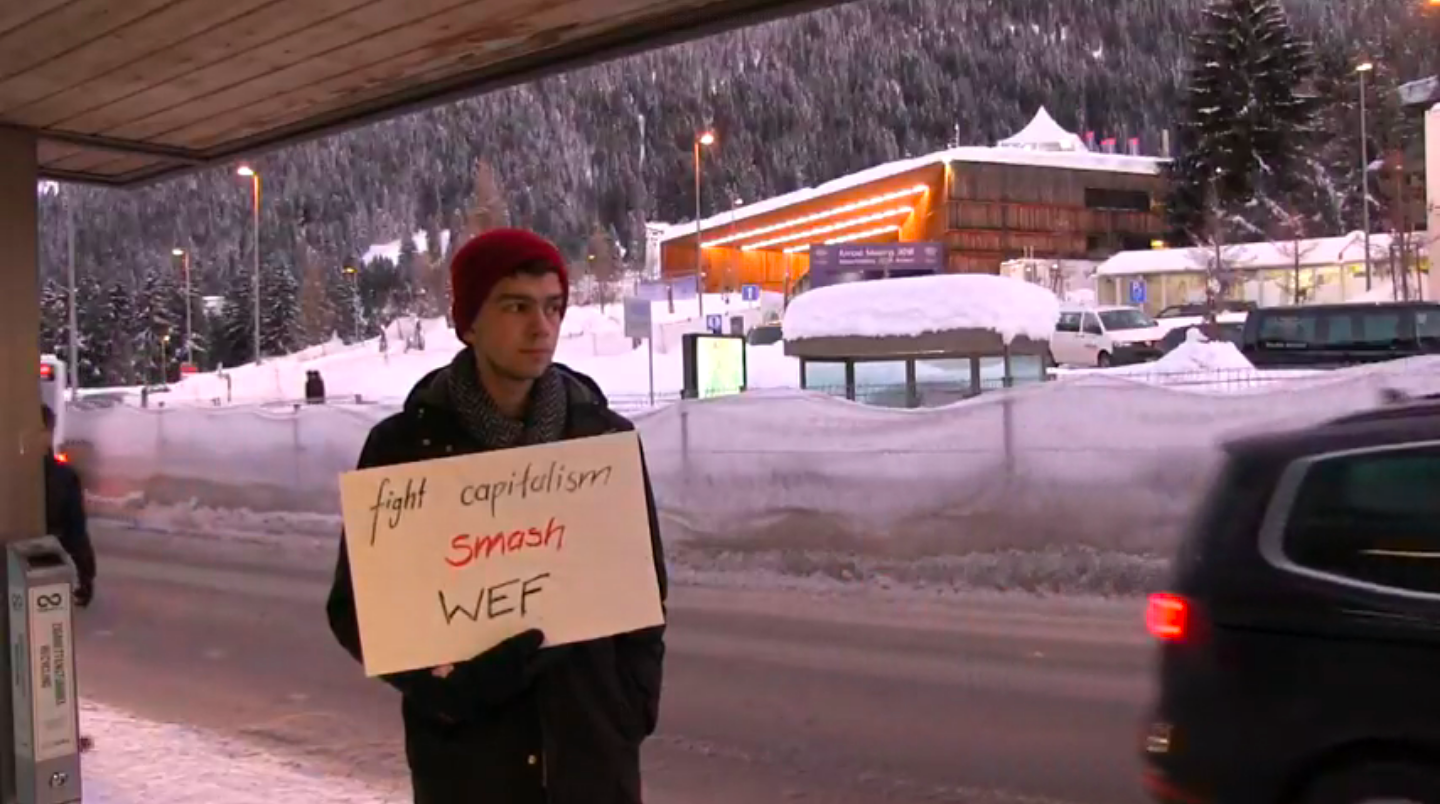 They started Tuesday night and successfully kept the stream going through the night. On Wednesday morning, however, police officers showed up and arrested three of them while they were livestreaming.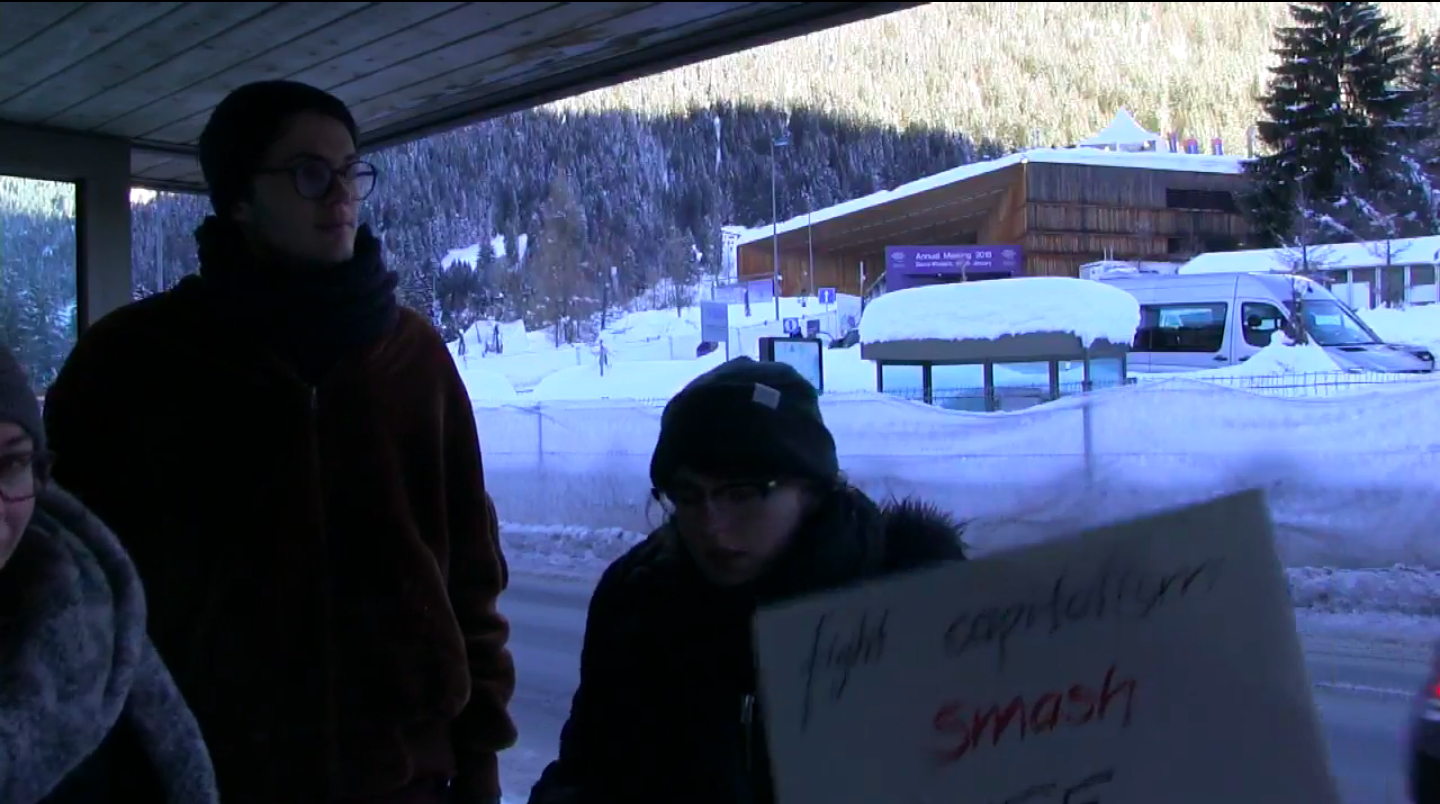 Members of the Young Socialists said they were held for an hour and a half and had all their details taken down by police before they were allowed to leave.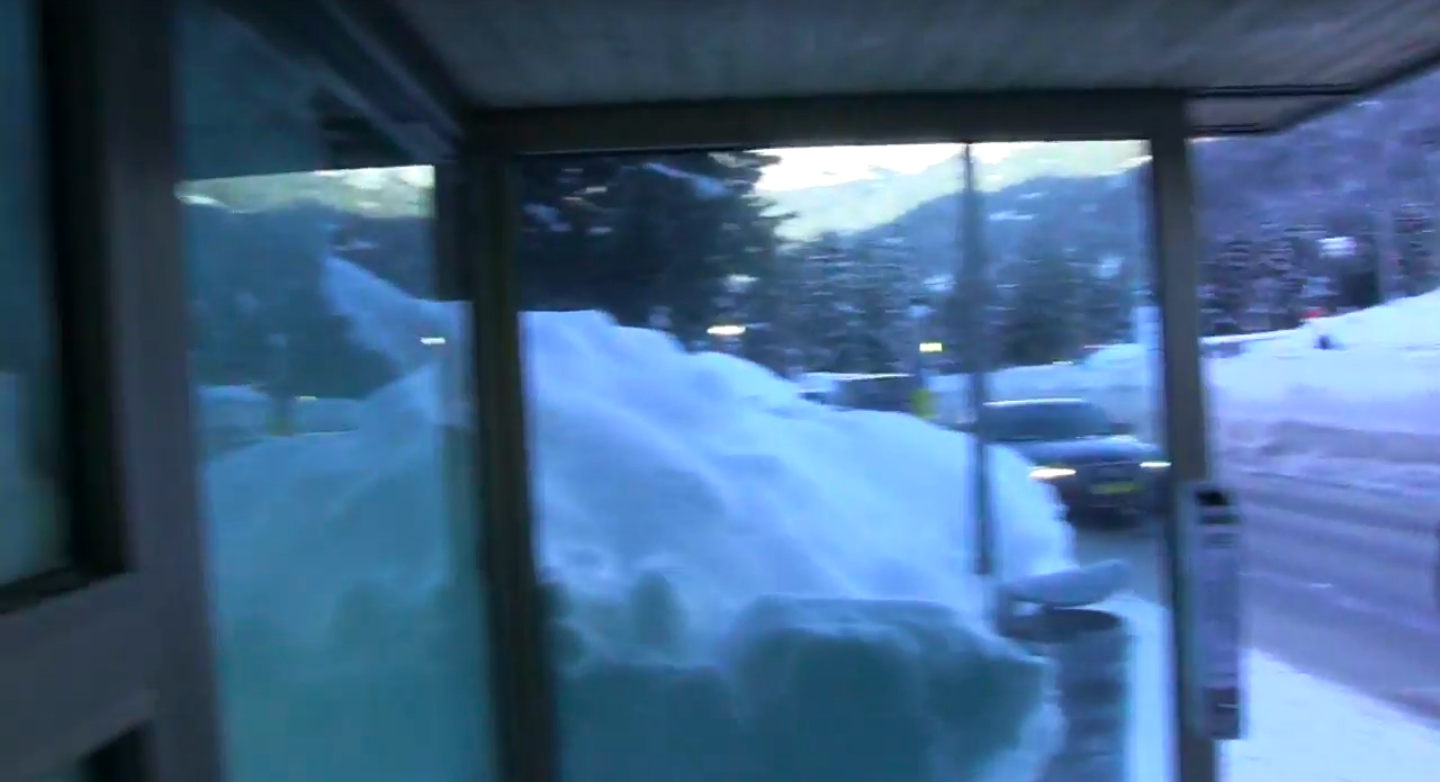 On Thursday, as Trump was touching down in Switzerland, activists were trying to figure out the best way to get their protests in front of him. A left-wing progressive NGO called Campax decided to head to a small town called Sargans.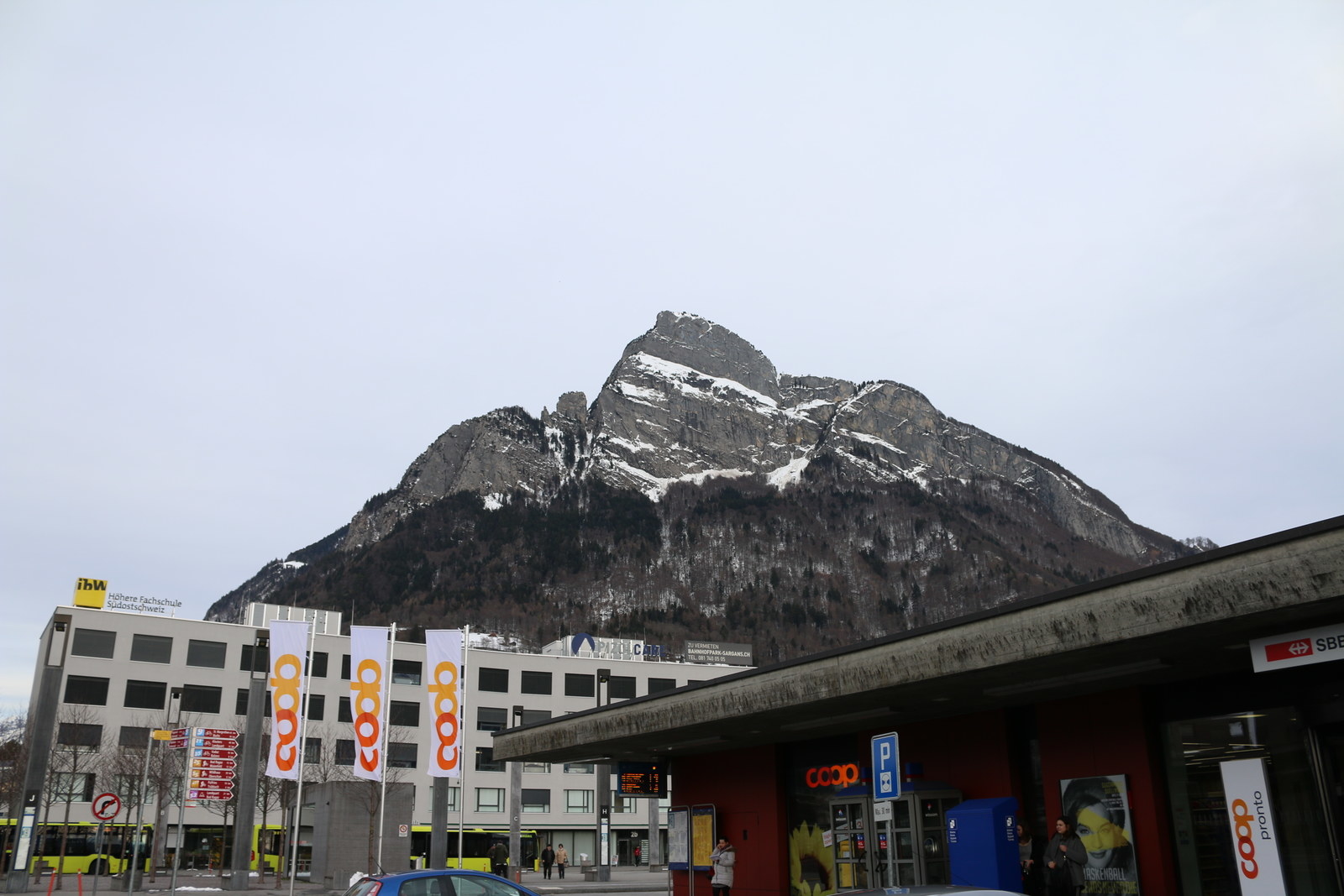 Sargans is right on the border with Liechtenstein and it's about halfway between Zurich and Davos. Which means Trump's helicopter to Davos would have to pass right over it.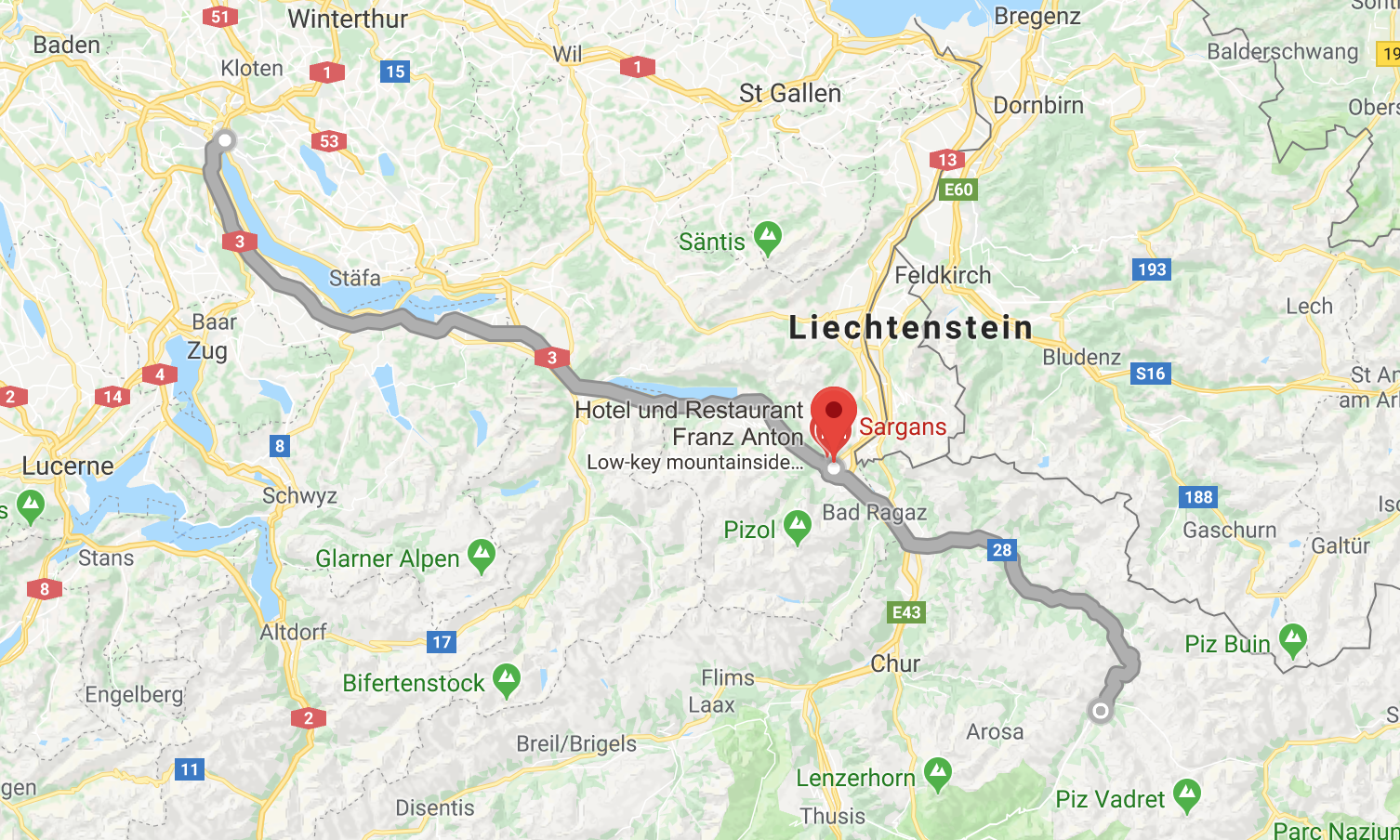 This is Andreas Freimüller, who's one the founding members of Campax. He invited BuzzFeed News to follow him and his team as they unveiled their big surprise for Trump.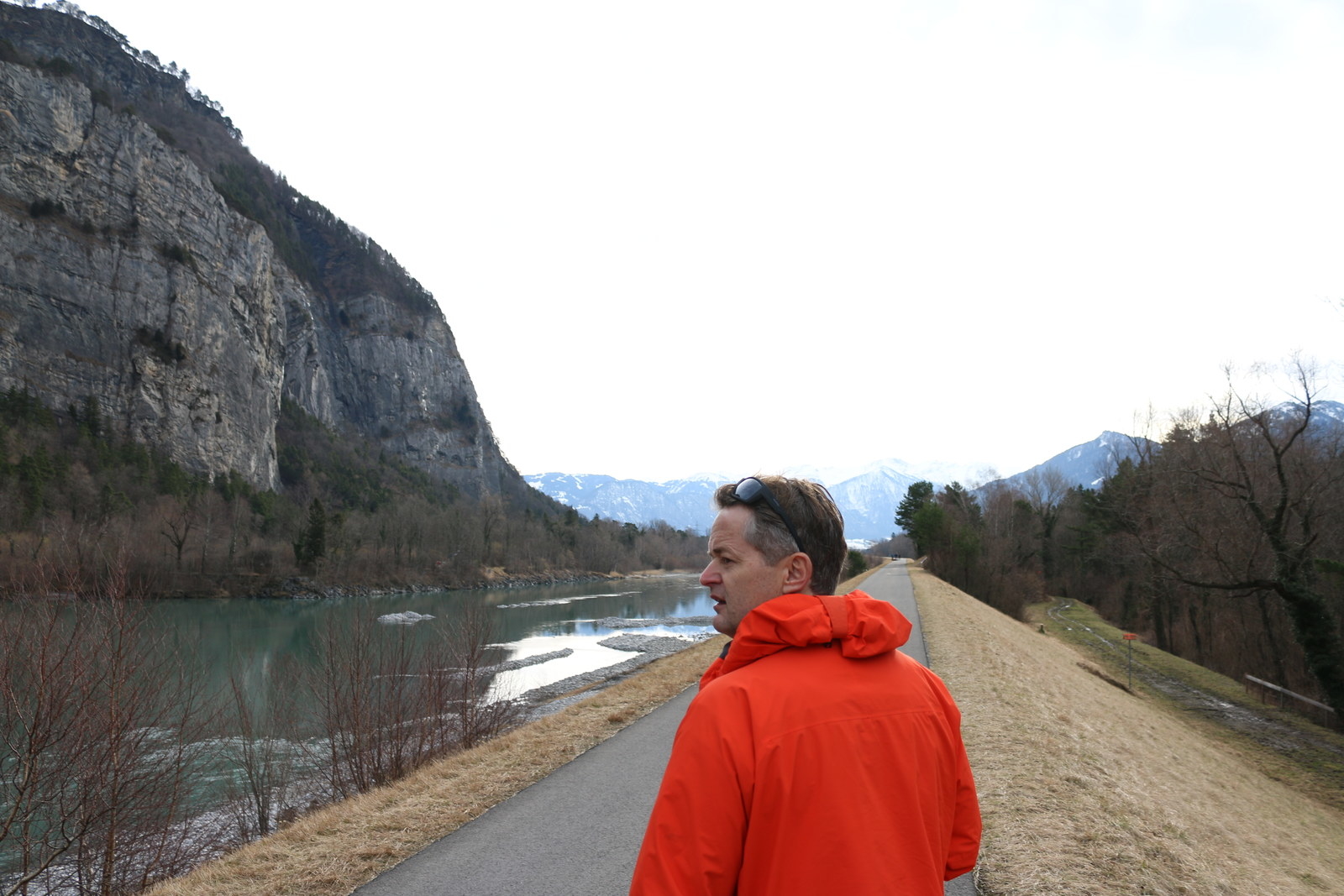 They planned to unfurl a giant 60-meter banner on a big mountain that Trump would have to fly over that read "TRUMP NOT WELCOME."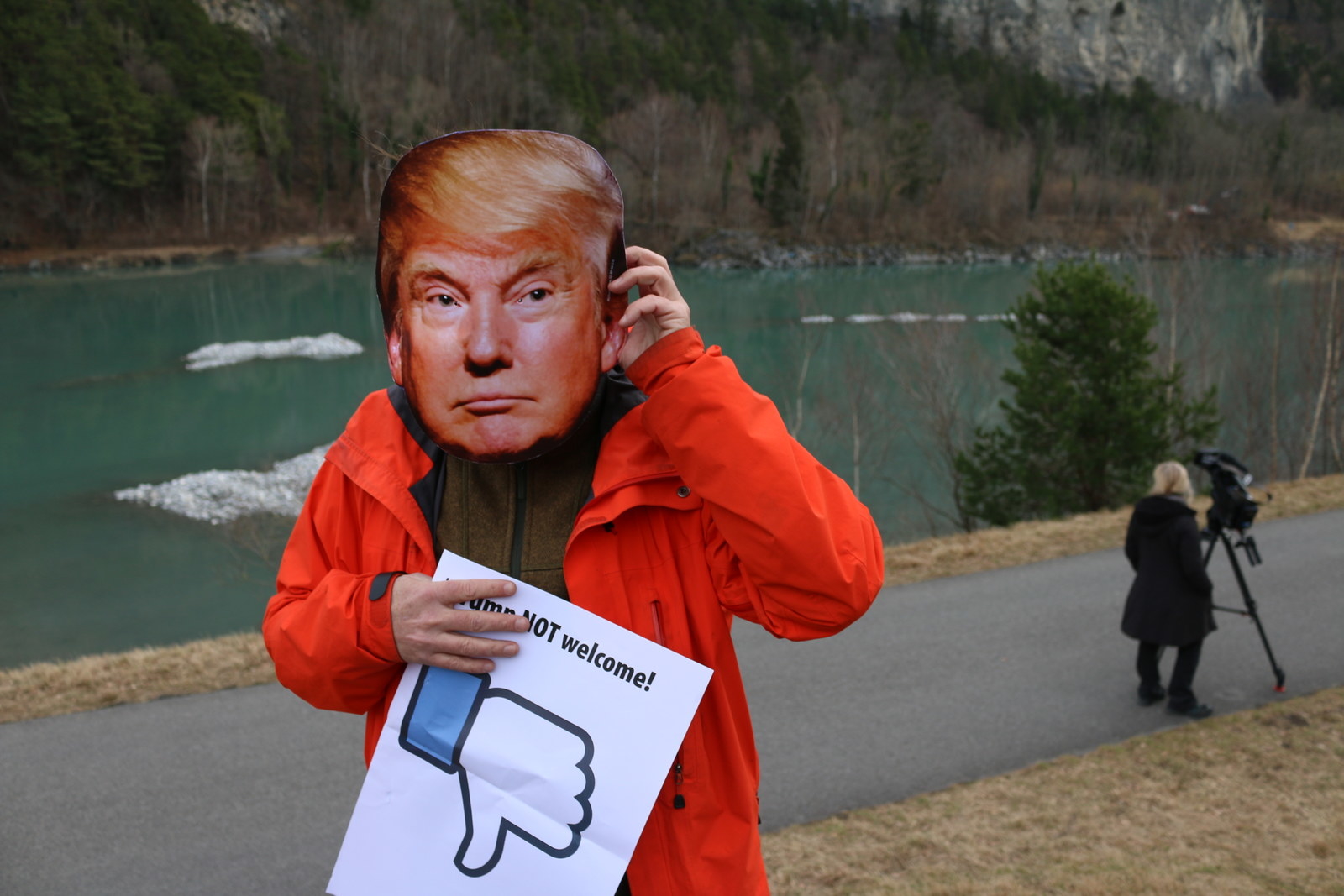 The police didn't show up, thankfully, but Campax did hit a bit of a snag. Trump's helicopter flew over earlier than expected. Freimüller's team was expecting it an hour later.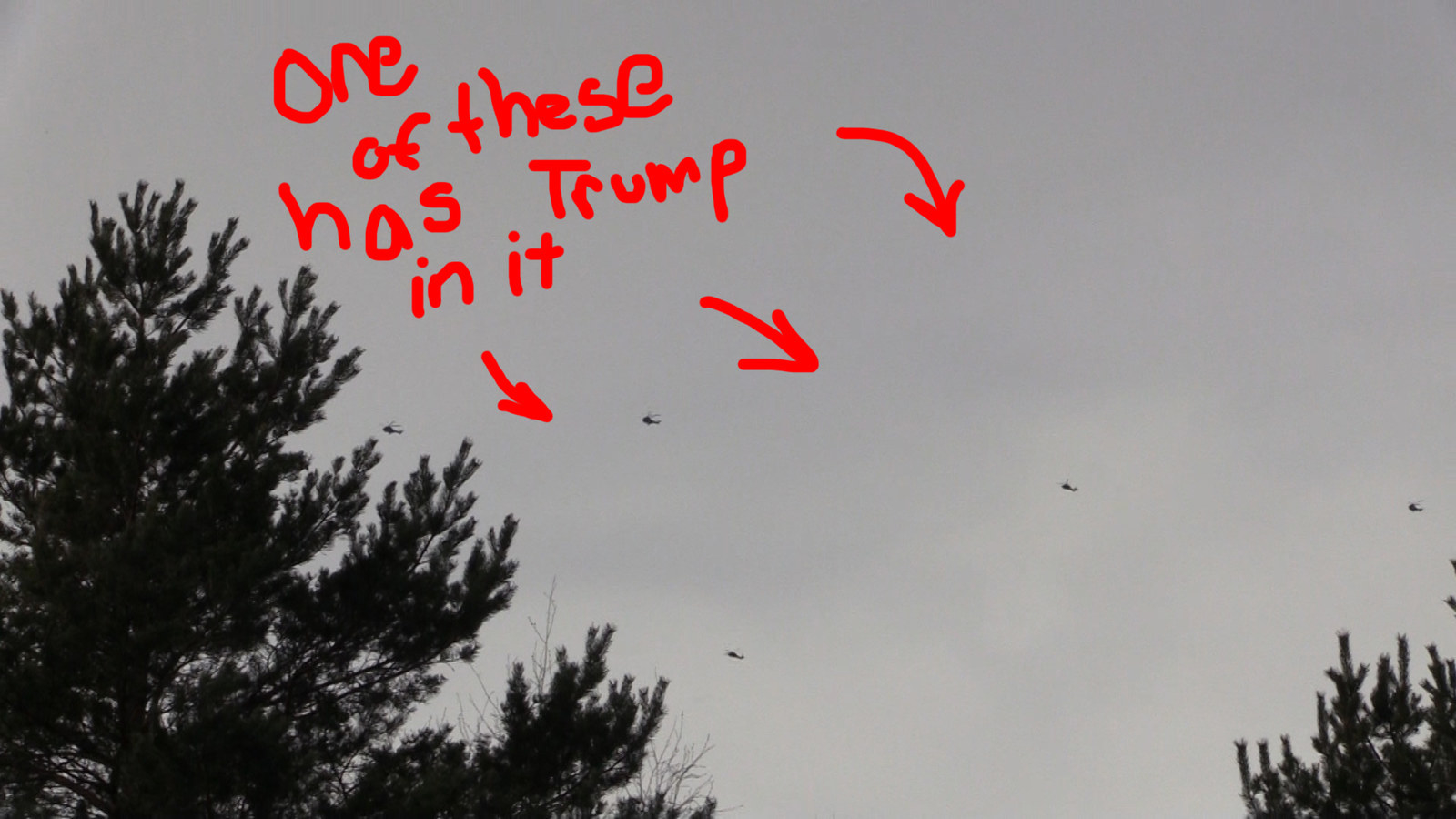 And the rock face was totally banner-less.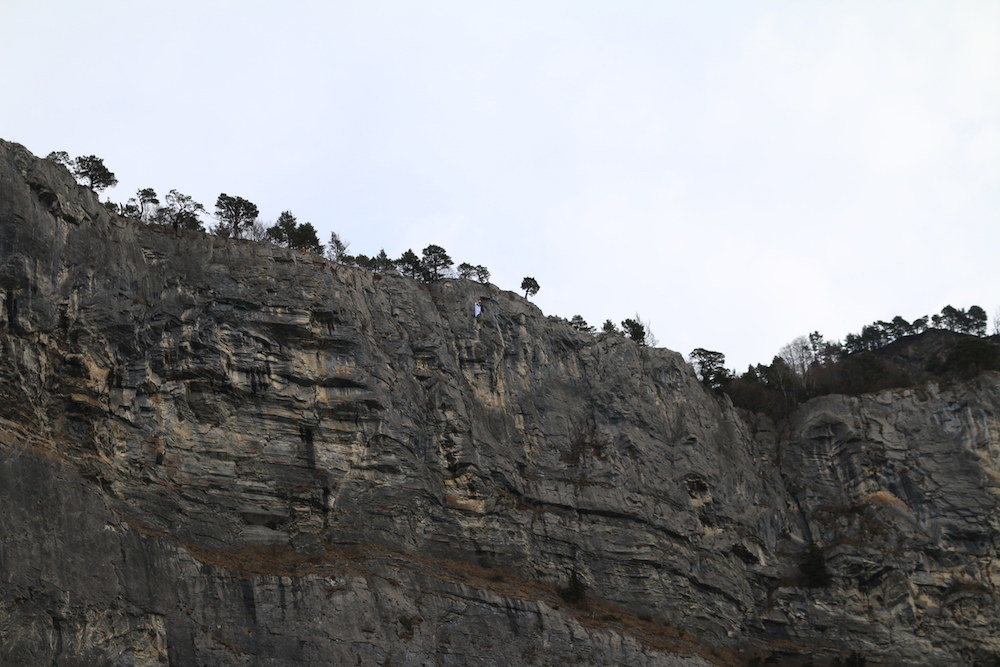 Nevertheless, they continued, and managed to get the whole thing unfurled.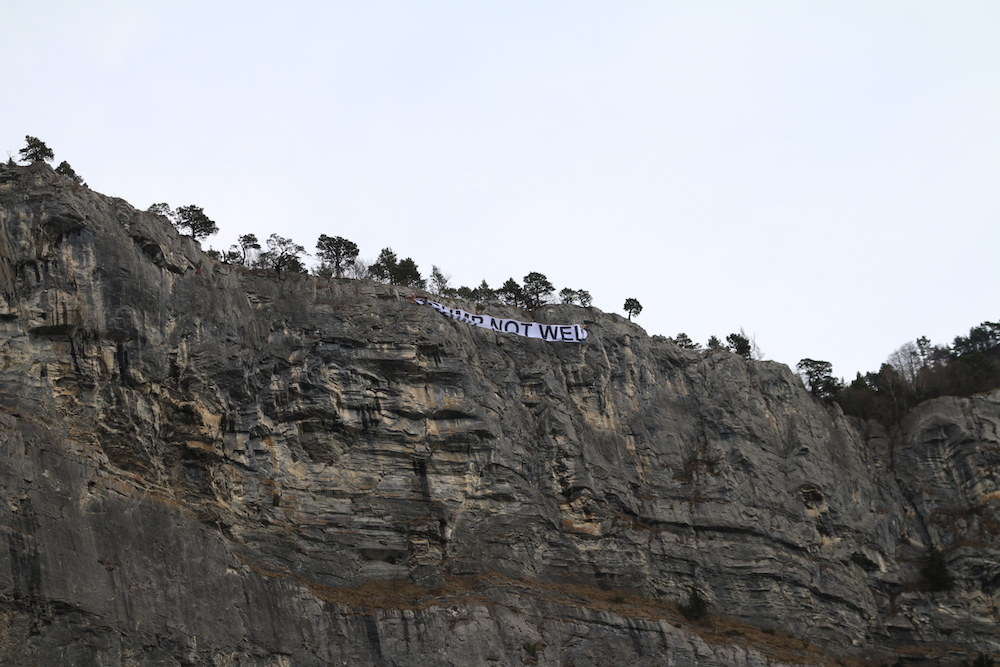 As for whether Trump will see their message, Freimüller is optimistic. "I'm sure he's going to see it on television. That's how he sees the world anyway," he said.