Ricky and Kayli Shoff are from Orem, Utah. They recently shared a terrifying video on YouTube of their twin toddlers Bowdy and Brock.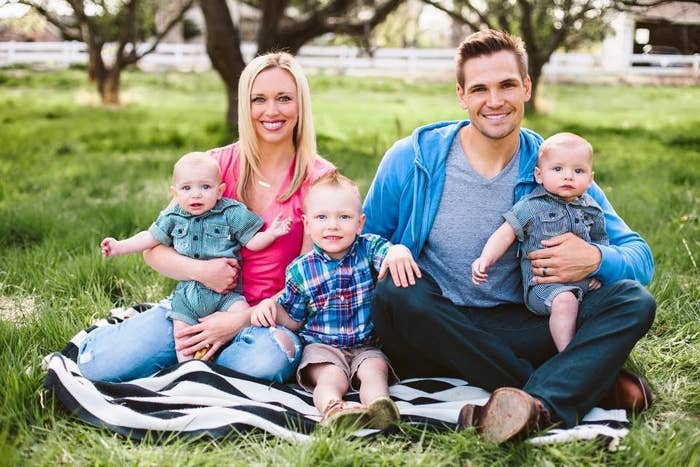 The video, which has now been viewed 3.8 million times, shows the moments right after a dresser fell on top of Brock, pinning the toddler underneath.
That's when his brother, Bowdy, realizes he has to somehow push the large dresser off his twin.
"We felt like it was something that other parents might benefit from seeing," Ricky Shoff told BuzzFeed News. "Our mistake could have turned out a lot worse so we felt [a responsibility] to share with others."
Shoff works for a smart home company and said that the family has had a camera going in the toddlers' room 24/7, but when the dresser fell, he and Kayli didn't hear it come down.
"Some people are like, how did you not hear it? Honestly, we don't know how we didn't. Our bedroom was on the main floor and theirs is in the basement kiddy corner," he said.
Shoff said that for the most part the reactions to the video have been positive, with many parents grateful they shared the video.
"I think there have been some negative comments from people," he said. "But that's their right."
"It's important that other parents don't make the same mistake we did," Shoff said. "We feel blessed the outcome was what it was."
UPDATE
In response to accusations that the video might have been staged, Shoff told BuzzFeed News that the dresser had been emptied because the twins liked pulling all of the clothes out of the dresser.
"So we had emptied the drawers because the twins would always open the drawers and pull all of the clothes out and throw them all over the room. It was a lot of work to pick everything up," Shoff said. "We took all the clothes from the drawers and put them in the closet which they can't get into until they learn that it's not OK to throw the clothes everywhere. Just to minimize the amount of clean up we are doing around our house because it's a lot already with three boys."