Comedian and prankster Jeff Wysaski runs a Tumblr blog called Obvious Plant, where he posts photos of fake flyers and posters. Recently, he hung up these "Bernie or Hillary" flyers around L.A. They quickly went viral on Tumblr.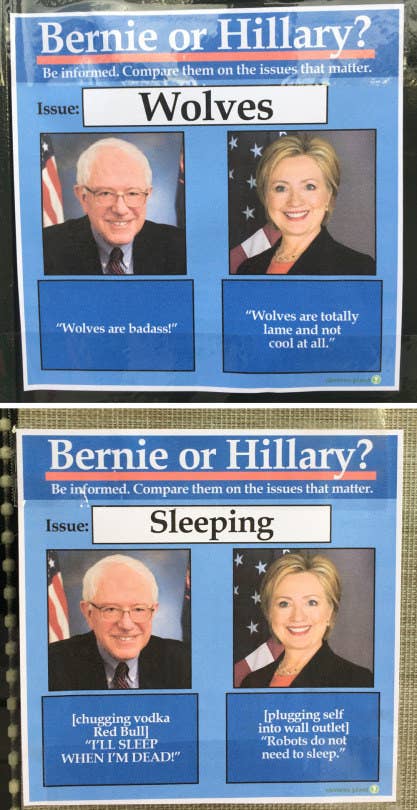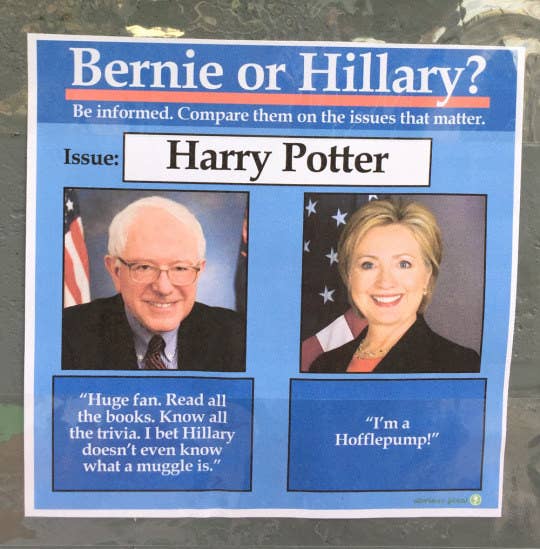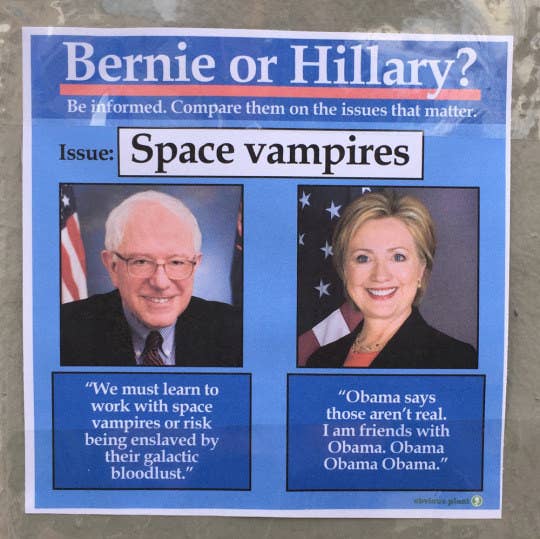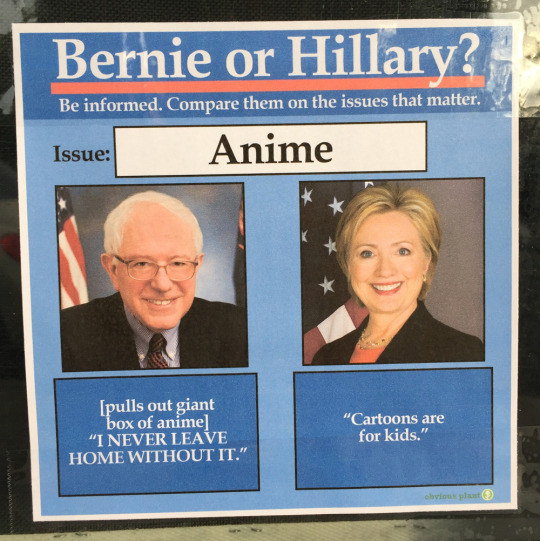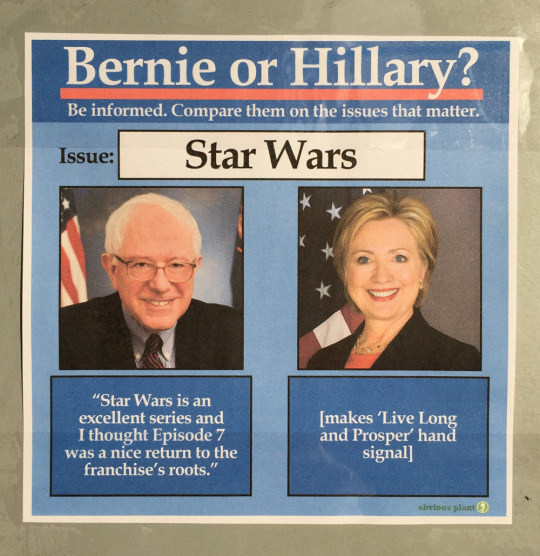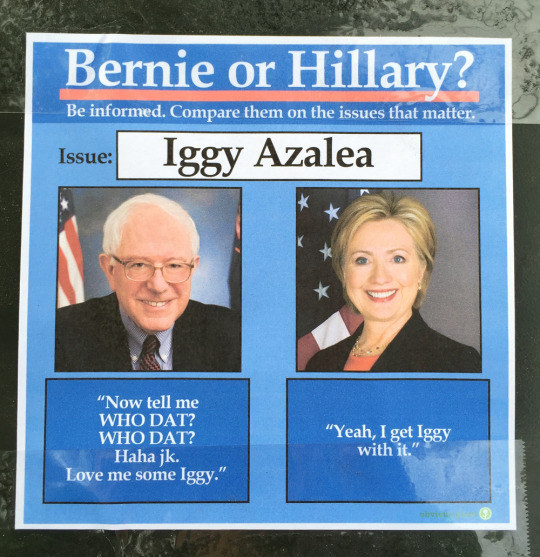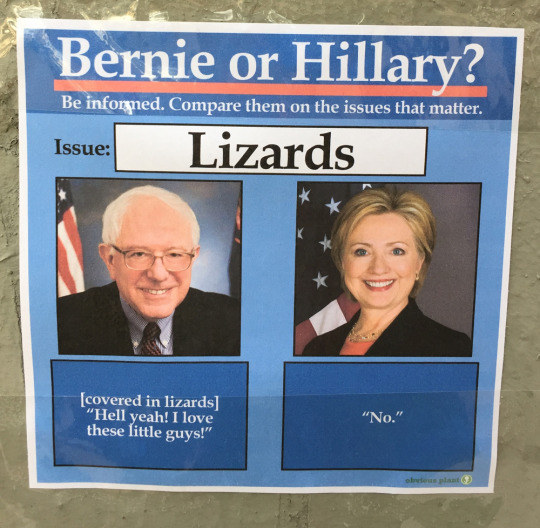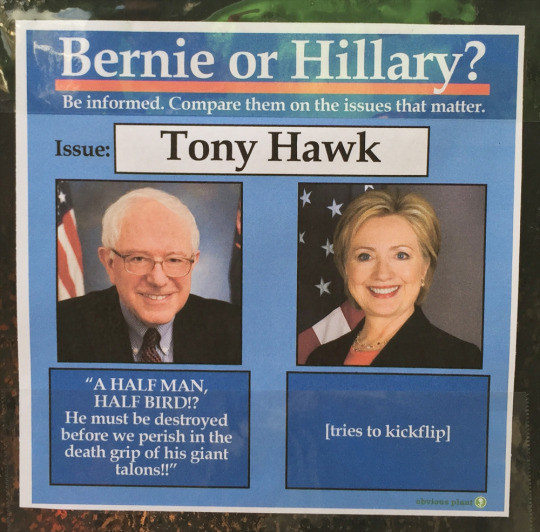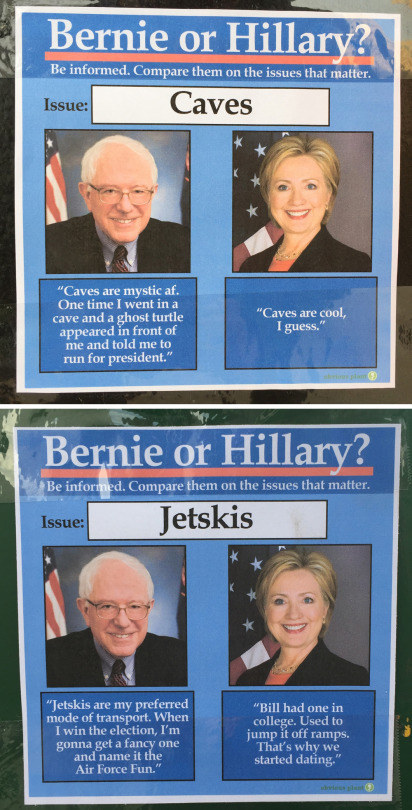 The meme spread to Twitter, where other users started photoshopping Wysaski's original flyer and giving Bernie and Hillary more things to have opinions on, like Carly Rae Jepsen.
Or Radiohead.
Or the entire genre of jazz.
Many are loving the meme, including Business Insider, which called it hilarious.
However, others are pointing out that the "Bernie or Hillary" meme is actually just using Bernie Sanders and Hillary Clinton to reinforce sexist "fake geek girl" stereotypes.
Some noted the meme reinforced "fake geek girl" stereotypes about music.
Many are asking why the joke has devolved into the female candidate always being the one to not know anything about a particular topic.
Wysaski, the original creator of the meme, told BuzzFeed News that his flyers were meant to poke fun at both candidates.
"I can't really speak to why someone would twist it to their own design," Wysaski said. "But once something gets memed, it becomes the internet's. And there are a lot of stupid people on the internet."
Or, possibly, in other words: