There's A Huge Meme In Japan Where You Squish Your Baby's Face Called "Rice Ball Babies"
This is adorable.
In June, Japanese comedian Masahiro Ehara posted a series of tweets where he squished his kids' faces in the shape of a rice ball.
Rice balls are a traditional Japanese food. They look like this: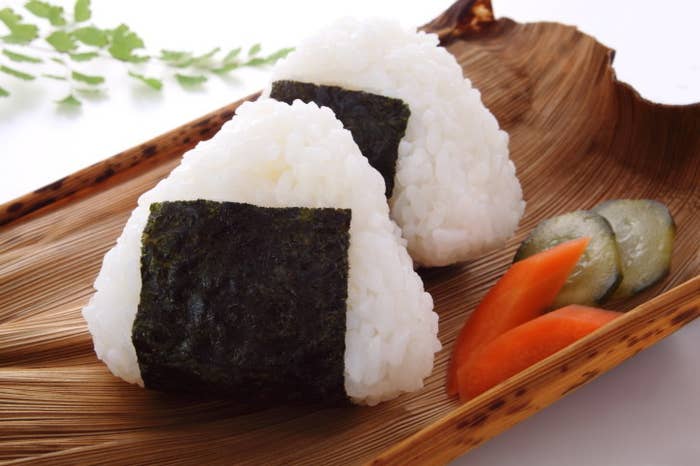 So, Masahiro posted photos of him squishing his kids' faces one by one.
And the photos went super viral!
Some users thought maybe it looked more like a blobfish than anything.
But nevertheless, "rice ball babies" turned into a huge thing and have been a meme on Japanese Twitter ever since.
"Why are you doing this to me?"
People started doing it to themselves.
And their friends.
It doesn't work for every head type...
Also, cats and dogs really don't seem to be into it.
In July, the meme got so popular it was talked about on Japanese TV.
A major Japanese variety show did a very important investigation into the phenomenon of "rice ball babies."
Ehara even turned himself into a rice ball baby.
Ehara also warned Twitter users that turning your kids into rice ball babies shouldn't be an excuse to hurt them, just squish their faces.
Which is honestly the best part of having a baby anyways.