Printer Capable Of 3D Ultrasounds Is Super Cool, Super Creepy
A Japanese company named Pioneer has developed a printer capable of making wallet-sized 3D printouts from ultrasounds.
The process takes about two hours for full color and 90 minutes for one color printouts.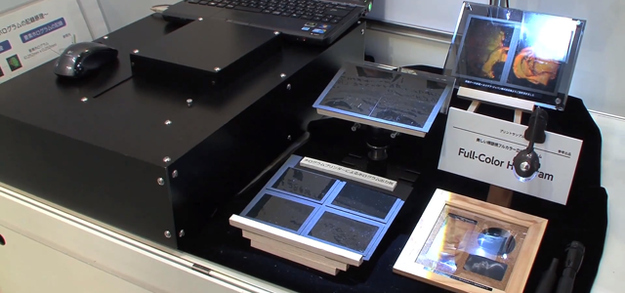 Pioneer is currently using the printer for echograms, but it's application is fairly widespread, being able to print 3D business cards or even photographs.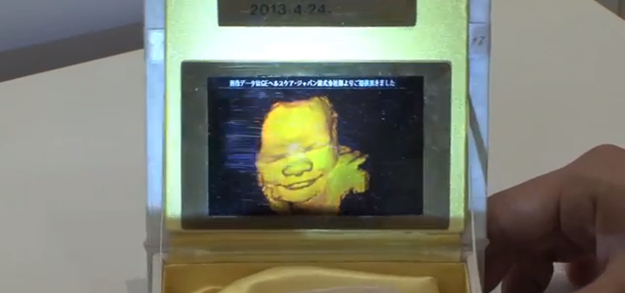 Pioneer's Yoshinao Ito explains how the device works:
This method works by shining light containing information about the object from one side of the recording material, and reference light from the other side, and recording the state of interference between the two light sources in the material. A hologram is created by regularly arranging the recordings on the medium.