There Is A Dog That Wears Sunglasses And Rides A Motorcycle Protesting At #OccupyGezi
Sunglasses Motorcycle Dog is a local celebrity and it looks like he and his human have joined the protests.
This is Istanbul's Sunglasses Motorcycle Dog.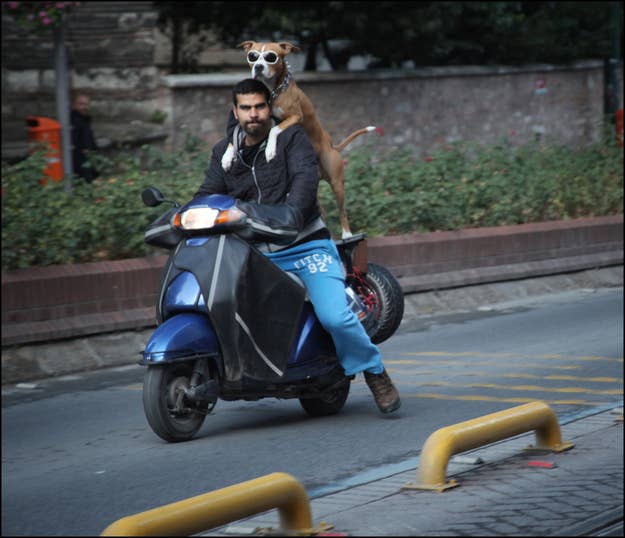 He's a cool-as-heck dog that rides around Istanbul on his human's shoulders.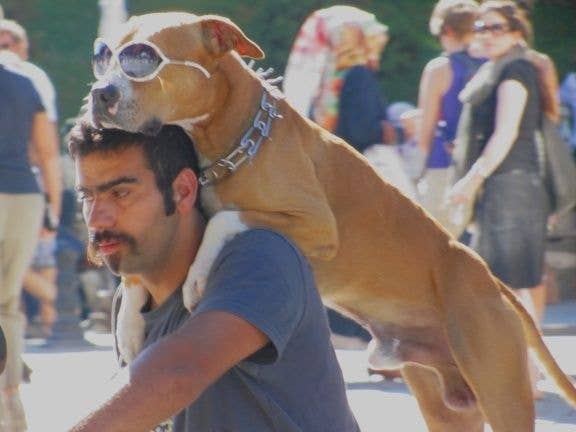 Reuters snapped this photo of S.M.D. (Sunglasses Motorcycle Dog) riding around Takism Sqaure during the protests on Sunday.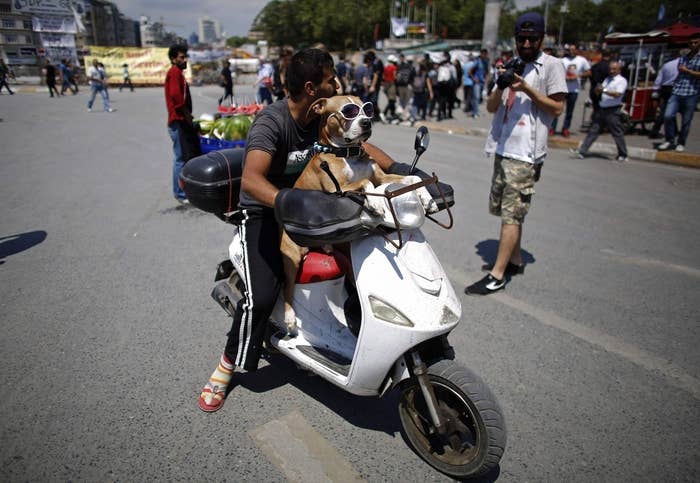 It appears that S.M.D. has been hanging out in the area throughout most of the protests, occupying the park with the rest of the activists.
S.M.D. and his human are park regulars, according to a protester who spoke with BuzzFeed on Wednesday via Facebook Chat.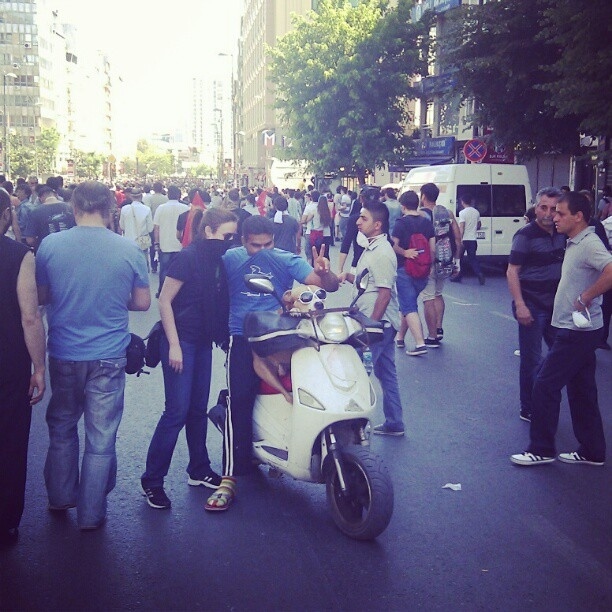 S.M.D. often dresses up in a Turkish soccer jersey and barks at park-goers wearing the jerseys of rival soccer teams.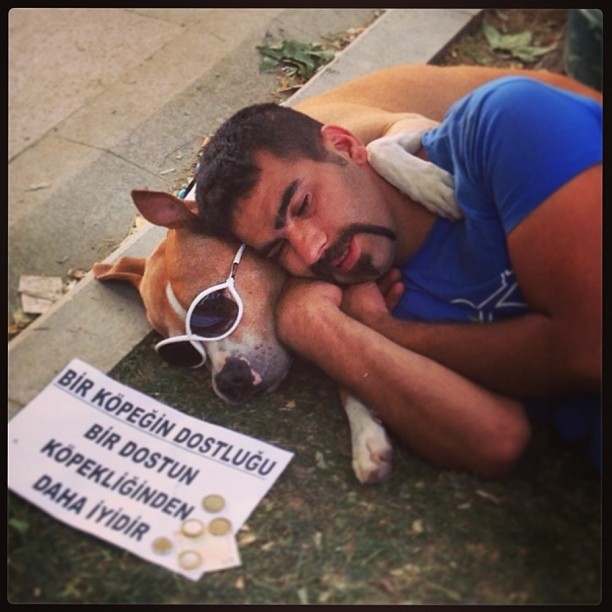 He's often called "The Hipster Dog" or "The Riot Dog Of Istanbul" by Turkish social media users.
Here's a photo of both him and his human wearing protective eyewear.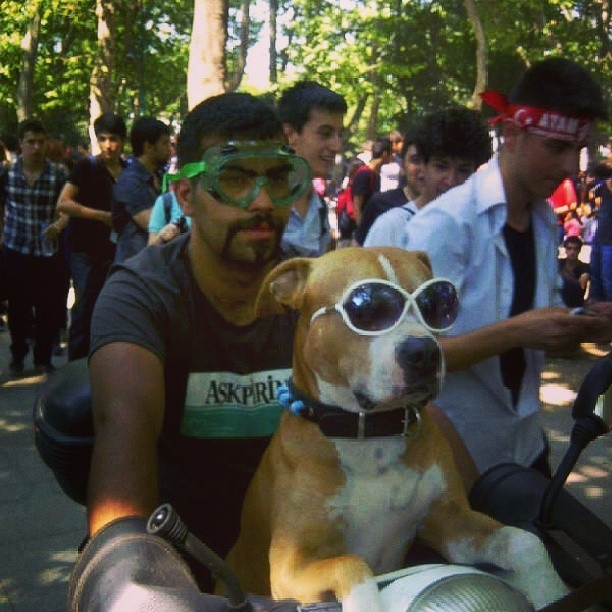 Stay safe out there, Sunglasses Motorcycle Dog.