Chances are you've seen this very very viral photo of what was purported to a little boy from Syria sleeping between the graves of his parents. Well, it was staged.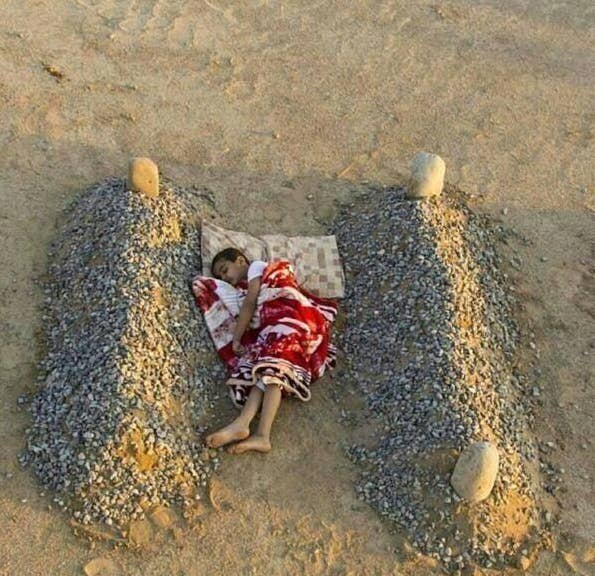 The photo was taken by photographer Abdel Aziz Al-Atibi. The boy in the photo is his nephew and it was taken for a conceptual art project that Al-Taibi was working on.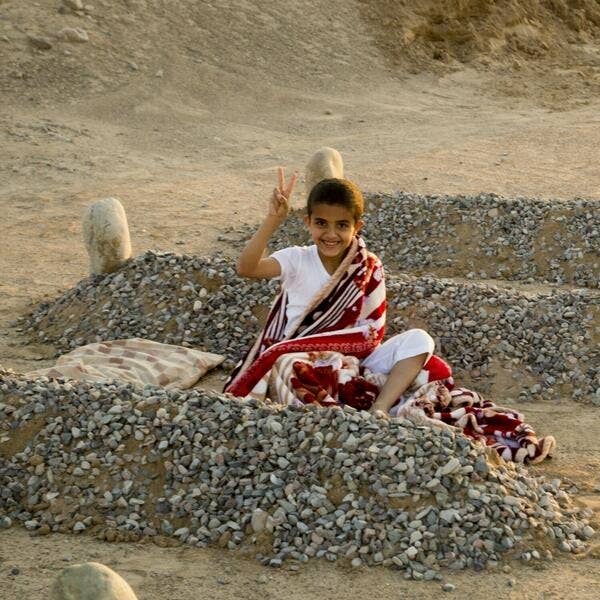 The image was taken out of context, most likely by english-speaking users where it quickly gained momentum before it hit the front page of Reddit Thursday night. It's been viewed over a million times on Imgur.

Al-Taibi tried to fight the misinformation around the photo on his Twitter and Instagram but it's still going strong under the fake caption as of Friday morning.
The original meaning behind the photo was a somewhat satirical statement on how children might feel like their parents are more affectionate in death than in life. Al-Taibi works on pieces about domestic violence often.
"It's absurd how people can easily be manipulated without going back to the source and the facts," Al-Atibi told beirut.com about how easily the photo went viral under the wrong caption.